We look at 35 Irish companies that are scaling globally despite the challenges caused by the pandemic and Brexit.
Irish businesses have had their work cut out for them in enduring the Covid-19 crisis and keeping the lights on throughout the tumultuous changes caused by Brexit.
But despite this, there are many companies that are scaling up as they pursue opportunities locally and overseas.
The mission for Irish businesses as we enter 2022 is not just to survive, but to scale up.
Earlier this year, Enterprise Ireland's regional director for the Eurozone Anne Lannigan urged Irish SMEs to concentrate their efforts on the Eurozone and capitalise on opportunities afforded by Brexit.
As a companion piece to our 50 fast-growing Irish start-ups to watch, here are 36 Irish SME businesses that crossed our radar in the past year that scaling up. Honourable mentions go to Sligo's SL Controls which was acquired by Danish business NNIT for €17m during the year and Donegal's E+I Engineering which was acquired by US company Vertiv in a deal valued at $2bn.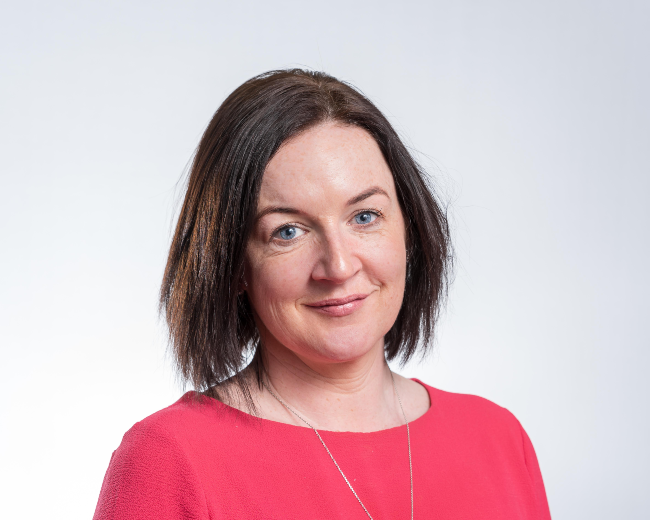 Larissa Feeney
Online accountancy firm Accountant Online is to triple its workforce with 100 new jobs over the next four years.
Accountant Online's turnover predicted to reach €10m as it hurtles towards 150 employees by early 2026.
Accountants Online, which was one of the first in the country to use a remote working model prior to the pandemic, offers all staff the opportunity to work remotely. Accountant Online currently has 51 employees at its offices in Dublin, Derry, Letterkenny as well as remotely across the island of Ireland and overseas.
Accountant Online offers financial and business services to companies mainly in the tech, software and consulting sectors. The company's online model has broken the mould in the accountancy field and using the latest technologies has allowed Accountant Online to lead the way in the global move towards the digitalisation of professional services.
Established in 2015 by current CEO Larissa Feeney, it now has more than 2,000 clients and has won numerous awards including Practice of the Year 2020 in the Irish Accountancy Awards.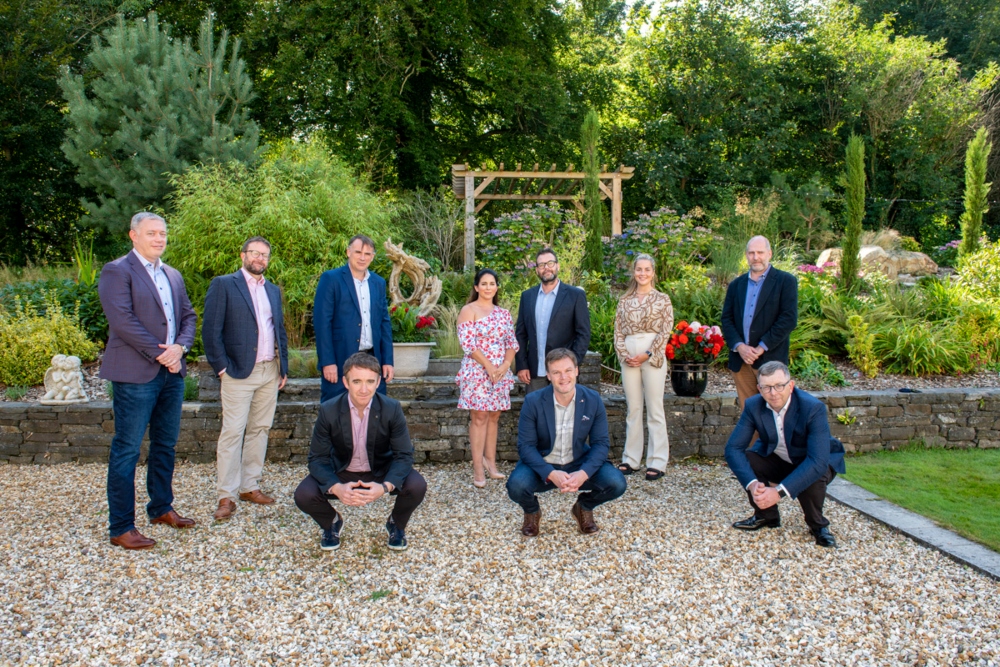 Altada Technology Solutions creates operational efficiencies for clients by leveraging cutting edge AI to unlock value in data. With over 70 employees across the US and Europe, Altada is focused on building upon its work in financial services and responding to a rapidly increasing demand for AI solutions in healthcare, security, and travel. The business recently announced plans to create 100 new jobs after raising $11.5m in a funding round led by Rocktop Partners alongside Elkstone Partners and Enterprise Ireland.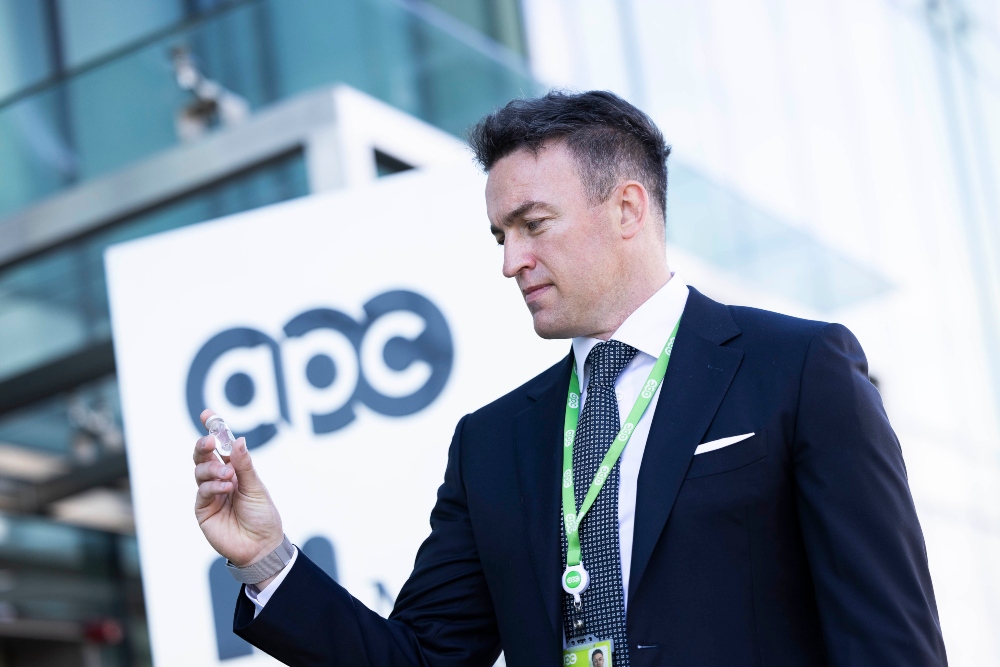 APC CEO Dr Mark Barrett
Irish pharmaceutical R&D company APC recently revealed plans to invest €25m and will create 120 new jobs through the formation of a 'Global Centre of Excellence for Vaccine and Advanced Therapeutic Research and Manufacturing.'
As a global 'medicine accelerator', APC's expanded facility in Cherrywood, south Dublin, will enable the rapid research and manufacture of vaccines, including Covid 19 vaccines, and other advanced therapeutics for rare diseases. It will provide supply chains nationally and across Europe with these vital medicines, positioning Ireland as a significant contributor on the international stage to the manufacture of Covid vaccines and other critical Advanced Therapeutics.
€8m of this investment involves the construction of an additional 12,000 sq. ft of laboratory space and associated research infrastructure at APC's existing 60,000 sq. ft headquarters in Cherrywood, Dublin.
The expansion, which will be fully operational by the end of June 2021, will add 50 new highly skilled jobs to the existing team of 140 people, with roles in chemistry, biology, chemical engineering, analytical sciences coming on stream immediately, along with other various professional pharmaceutical positions.
Established in 2011 by CEO Dr Mark Barrett and CTO Professor Brian Glennon, APC combines its platform technology, ACHIEVE, BioACHIEVE and iACHIEVE, and its globally recognised research team, to accelerate how drug and vaccine manufacturing processes are researched and developed
Cork-born tech company Aspira has scaled nationwide and has expanded to Europe and Asia in what could be the definitive scaling story.
Irish-owned international consulting and technology firm Aspira recently announced its intention to create 40 new roles at its Cork operations over the next 18 months.
The jobs, described as "high-level", will be in the areas of project management, business analysis and technology.
The announcement comes as Aspira opens a new headquarters at Penrose Dock in Cork City.
Founded in Cork in 2007 by two former Motorola software development colleagues Pat Lucey and Colum Horgan, Aspira is a company that makes the digital transformation goals of organisations across a range of industries possible.
Focusing initially on project management and software development products the company changed focus in 2013 to be a services business in a move that accelerated the growth of the company resulting in a new headquarters in Cork as well as offices in Dublin's docklands.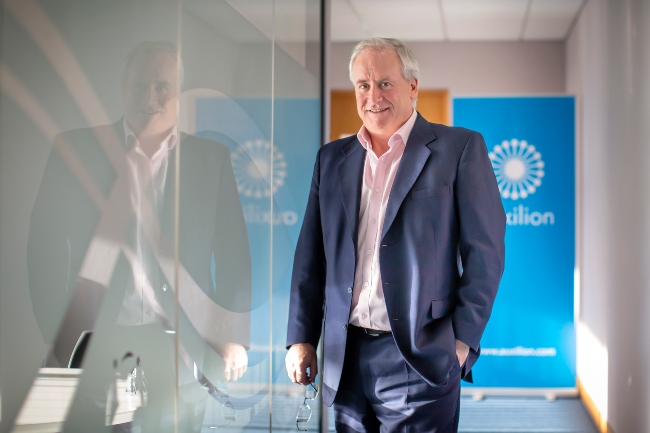 Philip Maguire
Dublin-headquartered Auxilion recently revealed plans to create 110 new jobs over the next three years.
Auxilion provides a wide range of digital, cloud and IT services, including consulting and managed services.
Headed by CEO Philip Maguire, Auxilion is also forecasting that it will increase its annual revenues from €40m to €60m by 2024 through further customer growth, particularly in the areas of healthcare, financial services and the public sector.
The jobs announcement follows the restructuring of the company over the past 18 months. As part of this process, a number of senior management members were repositioned to build out the capabilities of the organisation′s consultancy offering and the firm built up its partner ecosystem with industry leaders such as Microsoft, HPE, Aruba and Dell.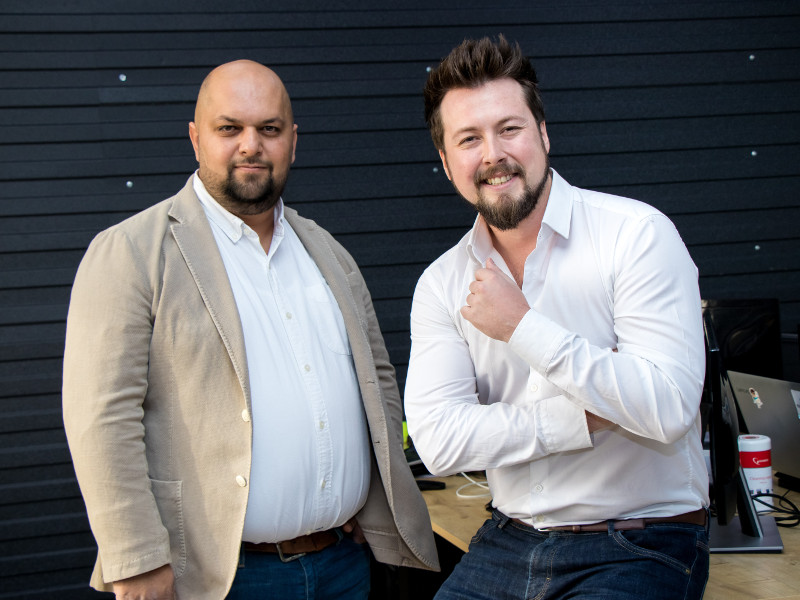 Buymie founders Artavazd Sokhikyan and Devan Hughes
Buymie has created a platform using artificial intelligence (AI) technology that enables consumers to access multiple large grocery retailers and receive short notice delivery to their chosen destination in as little as an hour. Currently, the Buymie service is available in Dublin, Cork, Limerick and Galway through partnerships with Lidl, Tesco and Dunnes. Buymie, which was founded in 2015 by Artavazd Sokhikyan and Devan Hughes has grown over 500pc year on year comparing January 2020 to January 2021. In June 2020, Buymie closed a Series A funding round of €5.8m in new investments into its business, to take its total capital raised to €10.5m.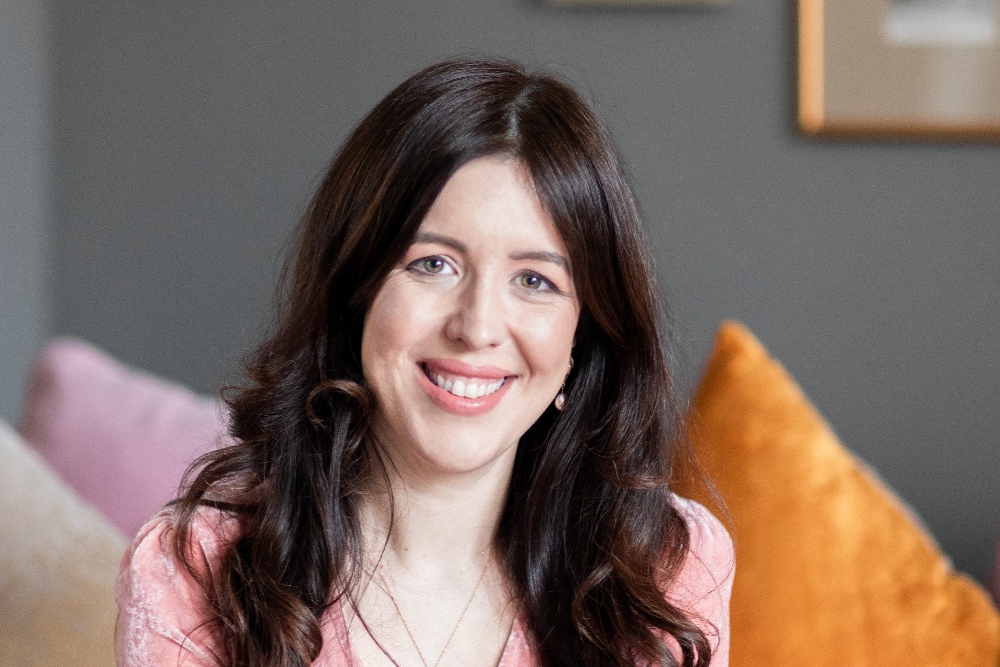 Chupi Sweetman
For Chupi Sweetman who has grown her eponymous luxury brand Chupi by 51pc and plans 200 new jobs, scaling has always been the perfect dichotomy between creativity and business.
The business recorded 51pc sales growth in 2020, with 89pc turnover growth in the UK market and an 89pc increase in sales of engagement and wedding rings. Chupi delivered a four-year plan in nine short months, achieving financial, business and brand targets that exceeded expectation, despite the challenging environment.
Virtual shopping appointments allowed the brand deliver the luxury experience of shopping with Chupi, practically in person, worldwide. The business introduced a full VIP care team with six experienced jewellery advisors. The launch of the new digital appointments saw 337 personal shopping experiences managed for customers across 13 countries.
Digital media content was enhanced across all channels, which saw 70pc of traffic come from organic social. Innovation like the launch of Instagram Reels generated 1.6m views.
2021 business development plans for the luxury jeweller included 20 new hires with 200 jobs to be created in a five-year plan.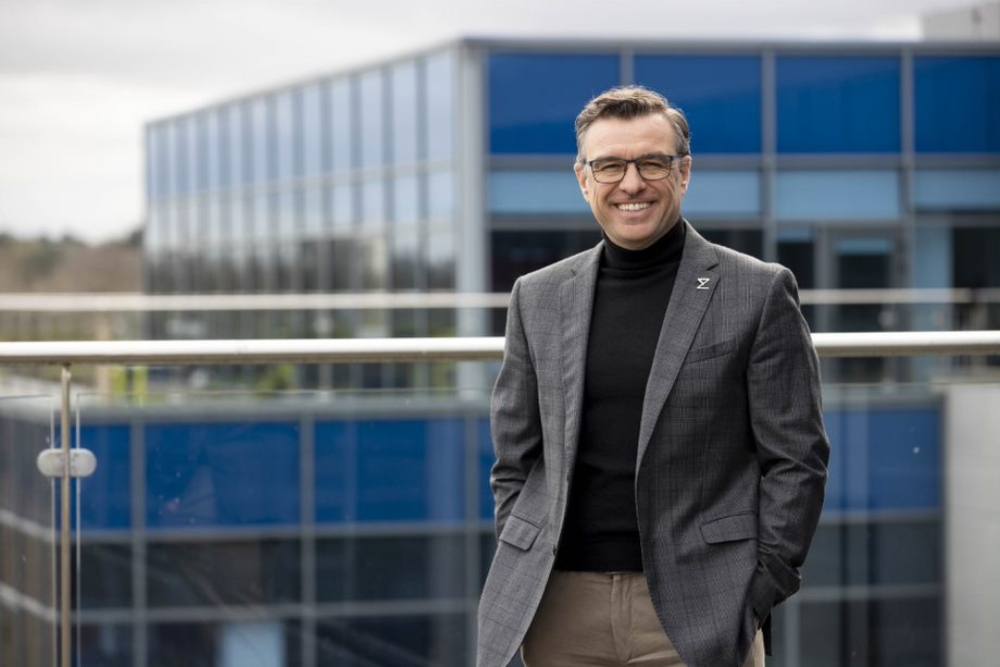 Morgan Browne
Irish software company Enterpryze led by Morgan Browne is scaling fast to capture a global opportunity to make ERP capabilities more widely available to SMEs and supercharge their digital transformation.
Enterpryze hit headlines recently with the news that it is creating 100 new jobs over the next two years. The Cherrywood-headquartered company will be creating roles in customer support, sales and client management as its cloud-based ERP (enterprise resource planning) solution for SMEs becomes available to businesses in Ireland and the UK after enjoying success in south-east Asia.
Enterpryze is a spin-off business from Milner Browne (formerly IIS) that traditionally focused on delivering solutions based on SAP Business One, one of the most popular ERP systems on the planet.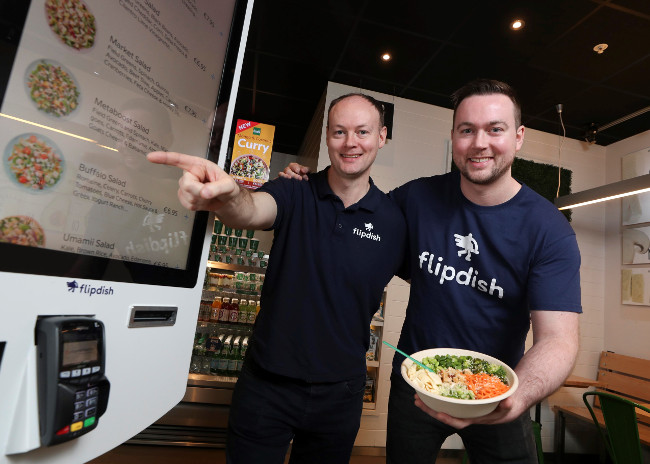 Founded by brothers Conor and James McCarthy (pictured) in 2015, Flipdish puts restaurants, cafes and takeaways of all sizes in control of their business growth with a digital ordering and marketing system that builds brands, grows profits and turns customers into regulars. The company's revenues have increased 10x since its funding round in 2018 In February the company received a $40m investment from global investment firm Tiger Global Management.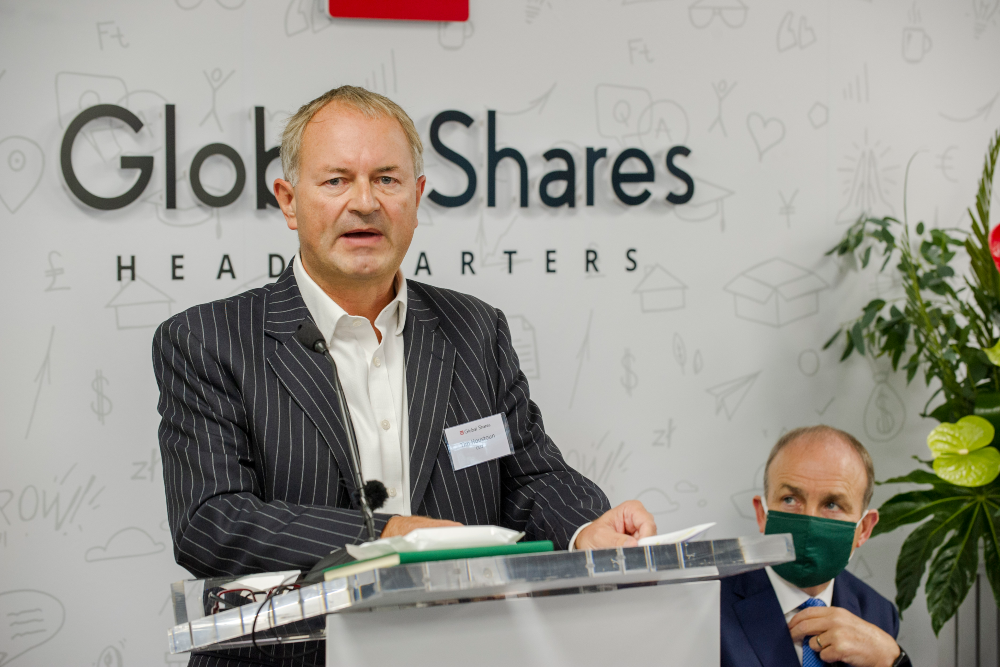 Global Shares CEO Tim Houston
An employee-owned company headquartered in Clonakilty, Co Cork, Global Shares is seeking to increase its headcount from 370 currently to 1,000 by 2024 and in that timeframe hopes to IPO and surpass a valuation of $1bn, bringing it into the ranks of players like Stripe. Global Shares is one of a handful of companies globally that offers fully outsourced employee share plan management. It provides the administration services through its team of expert share plan analysts, financial, legal and compliance professionals, but also provides a software platform where employees can view, manage and sell the shares they own, online or through an app. The business was recently crowned winner of Technology Ireland's 'Company of the Year 2021' at the 29th Technology Ireland Awards.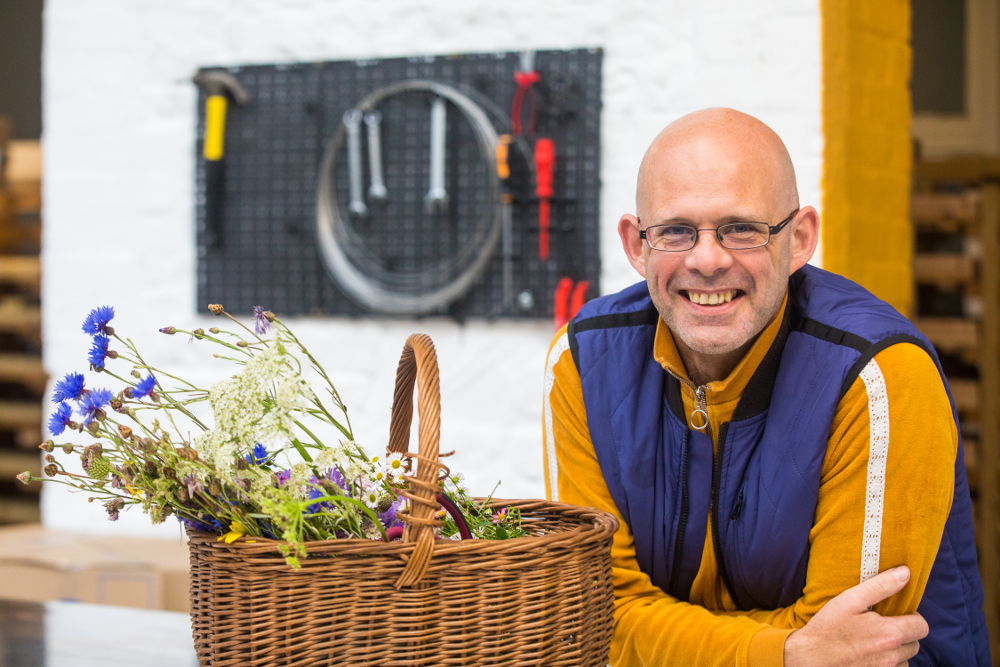 Donagh Quigley
The adage 'necessity is the mother of invention' rings through when you consider the scaling journey of Slane-based business The Handmade Soap Company, which has grown employment to more than 70 people during what has been one of the most difficult years for Irish businesses.
Donagh Quigley and his wife Gemma started The Handmade Soap Company in 2010. "It was literally the perfect cliché husband and wife start-up team working out of the kitchen. We made our first soaps and brought them to the Showcase event that happens every year at the RDS. The event is where shops go to shop and we set up a market stall with eight different types of soap. The response was great, and we landed a couple of big orders and just grew the company from there."
Operating from the old mill building in Slane, The Handmade Soap Company's product range has evolved from those eight bars of soap to a range of handwashes, hand creams, shower gels, body butters, body lotions, shampoos, conditioners as well as bath salts and oils. Ingredients include bergamot, lemongrass, grapefruit, lavender and sweet orange, to name a few.
The business has plans to double in size over the next two years by targeting opportunities in Europe and the US.
The HealthBeacon Injection Care Management System offers digitally enabled remote care monitoring and support service for patients managing self-injectable medications. The Dublin-headquartered company led by CEO Jim Joyce, recently announced 100 jobs after signing multi-million-dollar deals with US business Hamilton Beach Brands. The company also raised €6m in investment in a round led by Elkstone and Crow Rock Capital, bringing total investment to date to €25m. The company is hotly tipped to pursue an IPO on Euronext Dublin's junior market.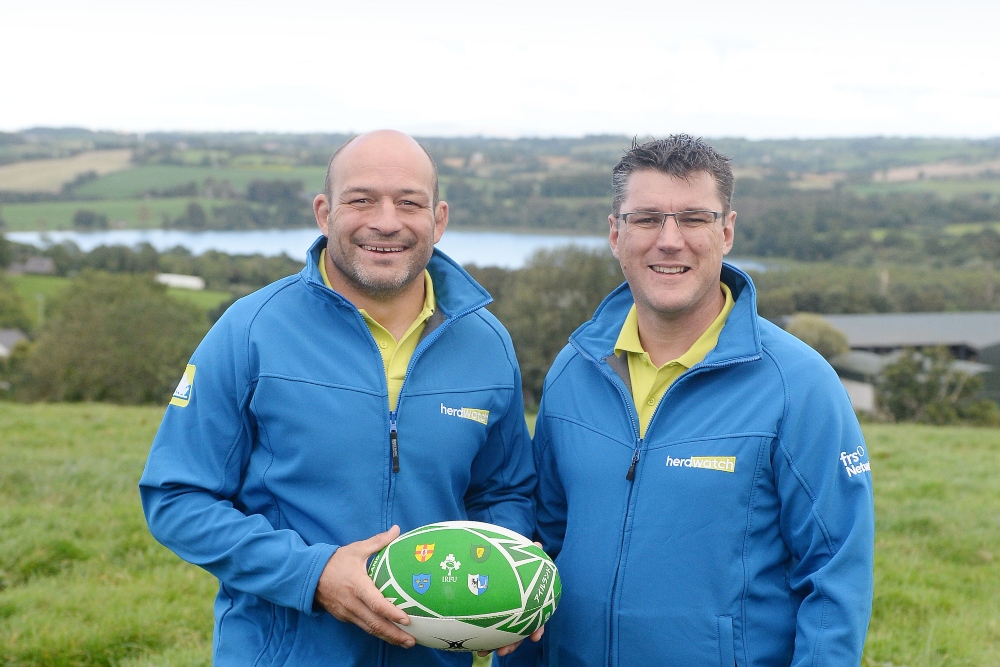 Rugby legend and farmer Rory Best with Herdwatch founder Fabien Peyaud
Fast-scaling agritech business Herdwatch is breaking new ground in the development of farm management software.
Roscrea-based Irish agritech firm Herdwatch plans to double its workforce over the next three years.
Herdwatch expects to create an additional 40 jobs in the next three years with 20 of the new roles based at its Tipperary headquarters.
Herdwatch, which was co-founded by FRS Network, a farmer-owned co-operative, is already the market-leading and fastest growing farm management software in Ireland and the UK, used on more than 15,000 farms.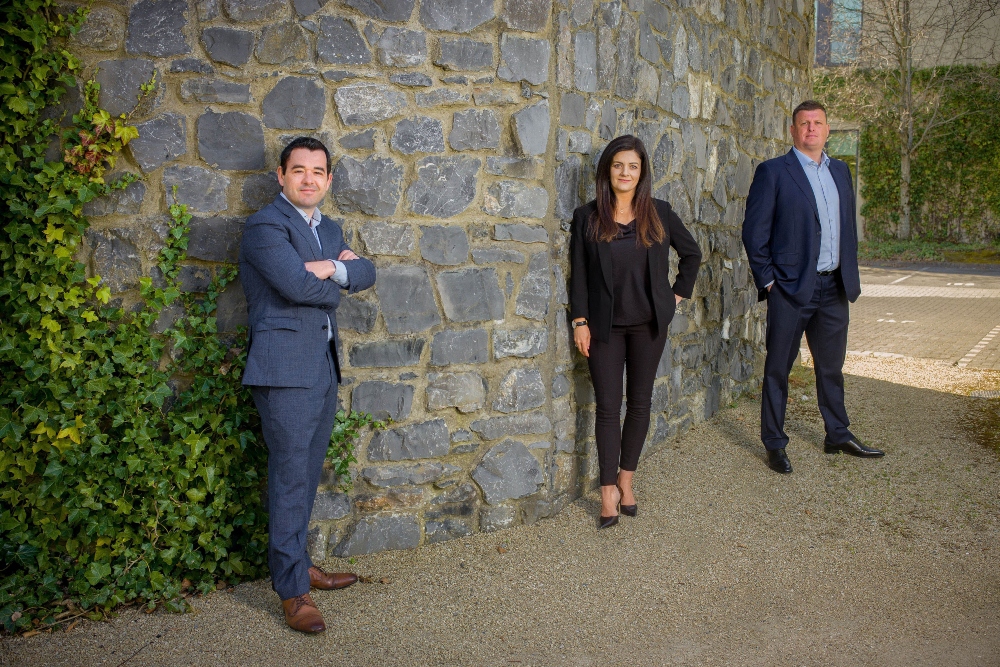 Eamon Moore, founder and executive chairman, Hikari; Denise Bray, co-founder and chief commercial officer, Hikari; and David Cox, founder and director, ProcessUs
After acquiring Dublin tech start-up ProcessUs, Eamon Moore's Hikari plans to invest €2.1m in the business over the next three years.
Irish data analytics company Hikari recently acquired Dublin-based tech startup
ProcessUs and its 10 employees will immediately integrate into Hikari, doubling the total number of Hikari employees to 20.
Hikari, which is a Microsoft Gold Partner in Data Analytics, is innovative in its approach to leveraging technology to drive business growth; delivering data analytics, business intelligence, process innovation, customised business applications, and business process automation to its clients.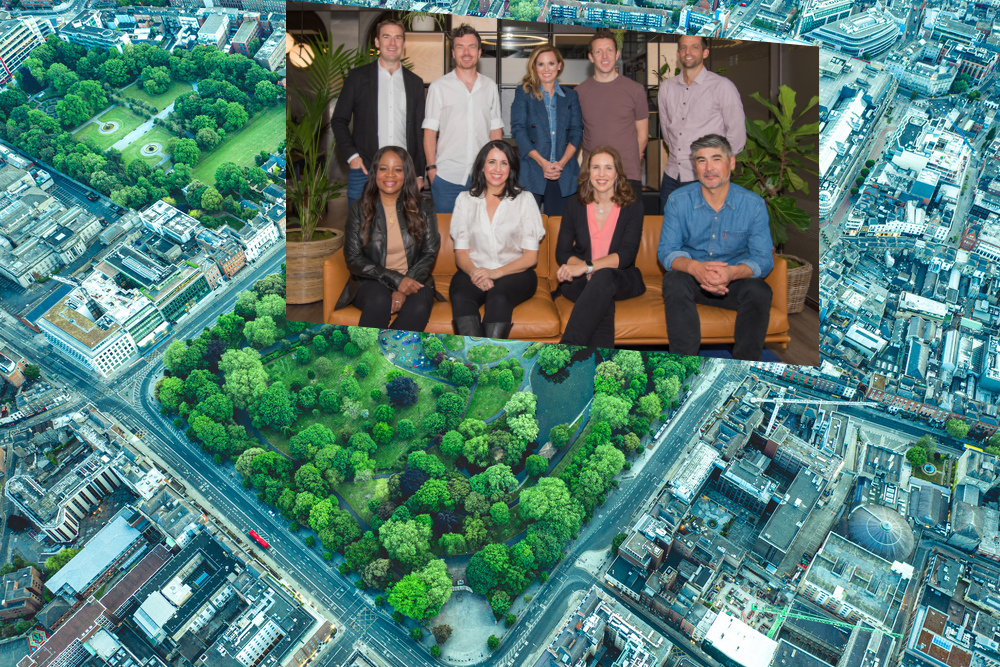 Rapidly scaling Irish software player Intercom is to create 150 new jobs in Ireland, growing its local headcount to more than 400 people by the end of 2022.
The company, which also has offices in San Francisco, London, Chicago and Sydney, is hiring across all locations and departments at every level, with expectations to reach around 1,000 people globally by the end of next year.
The announcement comes after Intercom celebrated their tenth anniversary earlier this year, surpassed $200m in annual recurring revenue and has experienced sustained momentum across its customer base.
Intercom helps businesses deliver ongoing engagement to prospects and customers through personalized and in-context communication across channels, including in-product, messaging, email and more.
In 2018 the company gained unicorn status after being valued at more than $1bn. Earlier this year the company scored a major coup by appointing Karen Peacock, named one of the "top 50 most powerful women in technology" by the National Diversity Council in the US, as its CEO.
The Dublin office has served as Intercom's R&D headquarters since its founding at 3fe Coffee in 2011, giving new hires the rare opportunity to collaborate with technical leadership to bring Intercom's product to life.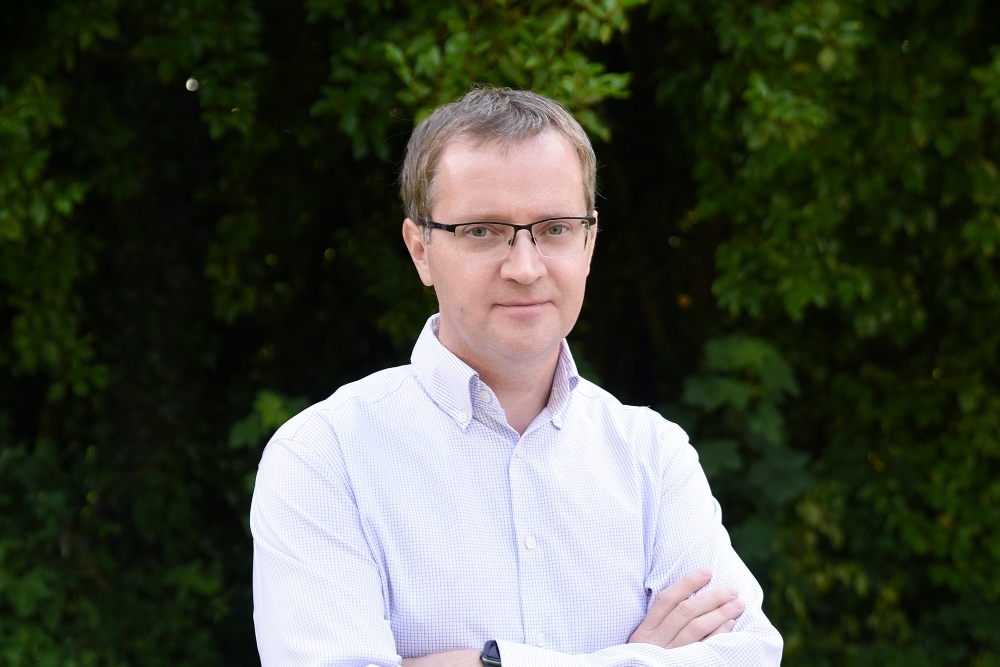 Alan Holland, founder and CEO of Keelvar
Keelvar is the tech business that took everyone by surprise. While Cork is synonymous with tech going back to Apple's decision to locate in the city in the early 1980s and is now home to a panoply of global and local success stories from Trustev to Teamwork and Workvivo, Keelvar is the one that no one expected.
In June 2020 all of that changed when the company headed by a former lecturer from UCC raised $18m from Boston-based venture capital firm Elephant, London-based Mosaic and Berlin-based Paua Ventures to fuel its growth.
Founded in 2012 by Alan Holland, who used to lecture in artificial intelligence (AI) at UCC, the company uses AI to transform supply chains for large enterprises across the globe.
In a nutshell, it creates bots that automate the buying process for large corporations.
Holland's ambition is to put Cork on the map for AI and credits the example of businesses that have made Cork part of their DNA and heritage for contributing to that belief. "We've seen companies like Apple lay the foundations for building one of the world's biggest companies from right here.
"I would say that we're really only at the dawn of a new era in technology. The first era was around building tools like computers, smartphones and networks. The next era will be around intelligent systems. Many companies will be expecting a lot more from enterprise applications which will have to have embedded intelligence to do all of the menial, repetitive jobs. To do this you will need to have structured your software in such a way that you can allow the software agents, or bots, to act as users. So I think we were ahead of the game in terms of recognising the importance of intelligent systems.
"And now a lot of the biggest players in tech are looking at what we're building and realise that they can't just build it from scratch. So that's good for us."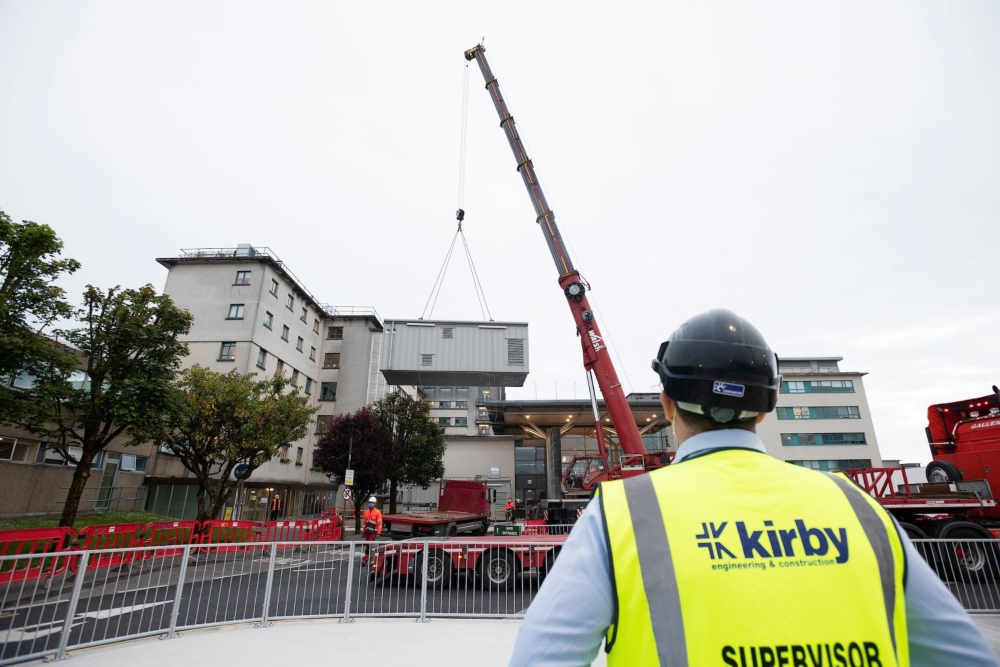 Limerick company Kirby Engineering is making a significant expansion to meet demand across Ireland and Europe.
Family-founded and privately-owned Kirby Engineering is to create 300 new jobs as part of major expansion plans. Kirby Engineering has also revealed a €2m plan to upgrade its company headquarters in Limerick.
Founded in 1964 in Limerick, Kirby Group Engineering is a leading mechanical and electrical engineering contractor operating across Ireland, the UK and mainland Europe, and directly employing over 1,200 highly skilled professionals. 200 employees joined the company during 2020.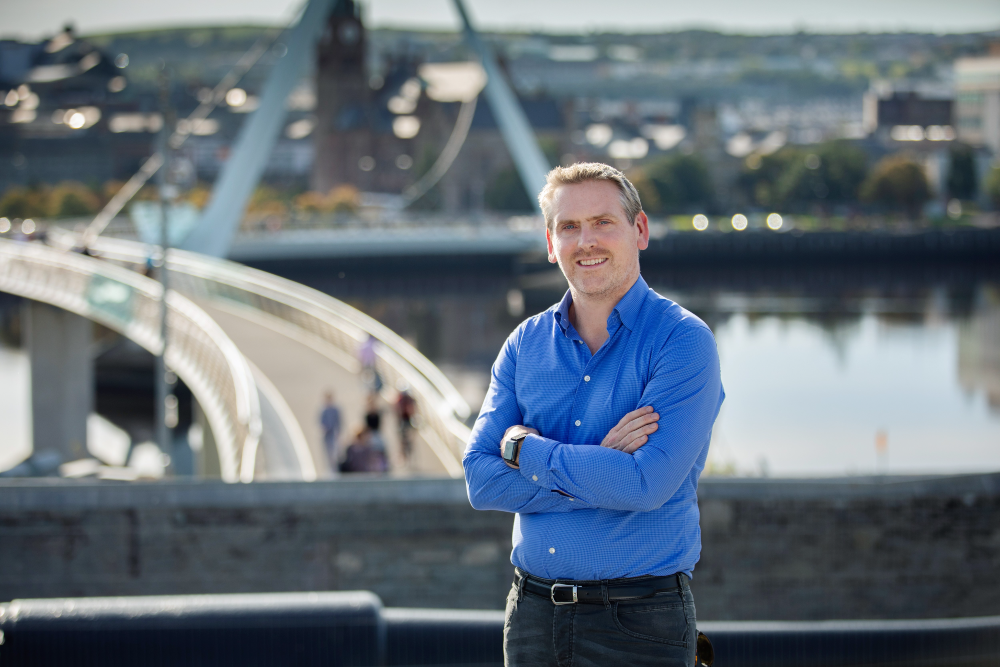 Paul McElvaney
Derry tech firm Learning Pool recently revealed plans to create 100 new jobs after landing a new equity investment.
Global equity firm Marlin, which has $7.6bn of capital under management, acquired a strategic stake in Learning Pool.
Established in 2006, Learning Pool comes from the same generation of companies as Twitter and Facebook, but unlike Silicon Valley or Harvard, the location was Derry, Northern Ireland.
The opportunity that CEO Paul McElvaney and Learning Pool's co-founder Mary McKenna spotted was that organisations were struggling to shift their learning programmes online in a cost-effective way.
Learning Pool's integrated suite of digital learning products and services has enabled more than 1,100 companies to migrate their training initiatives to modern cloud technology, including global brands like the FA, Intercontinental Hotels Group, Sky, and Swiss Re.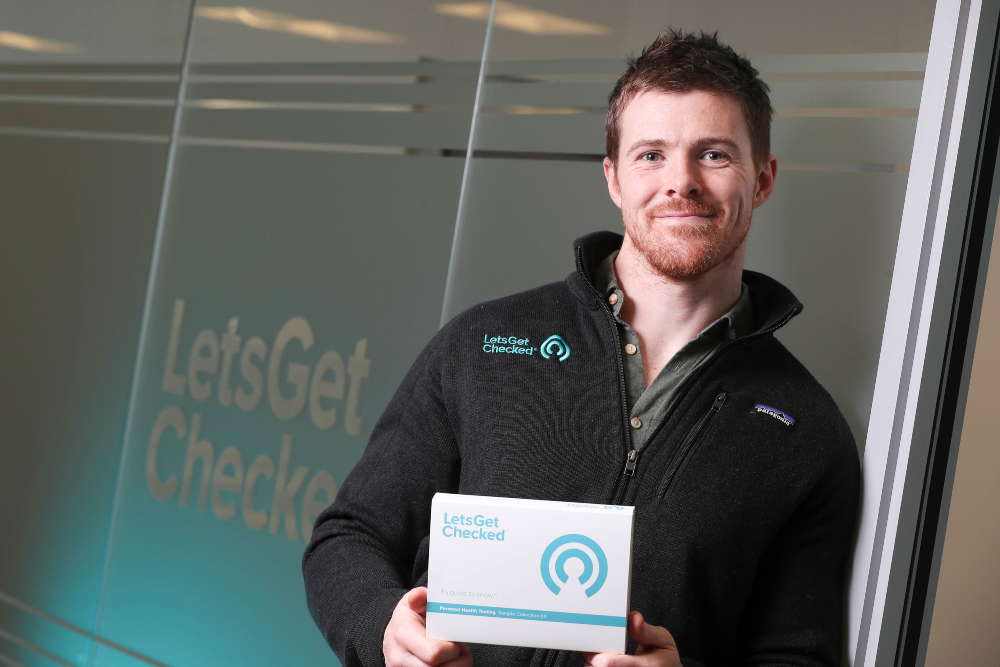 Peter Foley
From a start-up six years ago to one of the fastest growing companies in Ireland, the trajectory of Irish medtech company LetsGetChecked is compelling to watch. The company, which was founded by CEO Peter Foley (pictured) in 2015, and recently announced 160 jobs in a move that will bring the company's global team to 653 employees. LetsGetChecked tests cover general health, men's health, women's health, and sexual health, and are available in Ireland and other European countries, as well as nationwide in the United States. By combining health data and diagnostic results, LetsGetChecked provides rich health insights to enable better healthcare decision making.
Last year LetsGetChecked raised $71m in funding bringing to $113m the amount it has raised so far. The company experienced significant growth in 2020, with sales increasing by over 800pc year-on-year. LetsGetChecked has also shipped more than 1m coronavirus tests since the beginning of the pandemic. LetsGetChecked is currently working alongside American Airlines, British Airways, and OneWorld to launch a transatlantic Coronavirus testing trial to demonstrate how testing can re-open travel routes and remove the need for quarantine periods. The company has opened a new lab in Dublin and has moved into at-home Covid-19 testing, promising a 24-hour turnaround at €129 per test. Building on experience from its CLIA/CAP/BSL II certified high complexity laboratory based in Monrovia, California, the forthcoming Dublin-based lab will be its first owned and operated laboratory in Europe.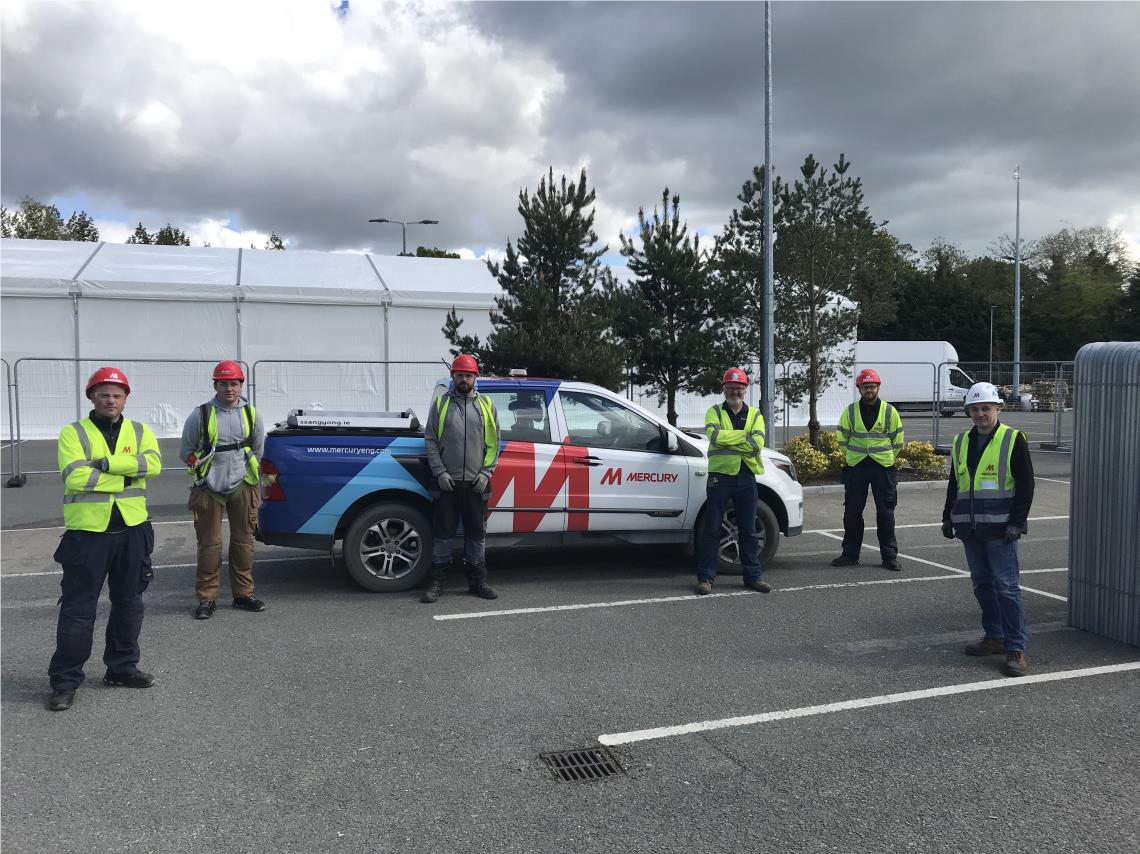 At any one time up to 4,500 people from staff and management to sub-contractors are involved in a range of Mercury Engineering projects around the world, from building electronics manufacturing facilities and data centres to much-needed medical and pharmaceutical facilities and more.
Mercury Engineering is a 48-year-old business that was founded in 1972 by Frank O'Kane and Joe Morgan to deliver mechanical and electrical engineering services. Expansion and multi-million-pound contracts followed. Mercury forged a relationship early on with several large overseas multinationals, which helped to position it as a leader in delivering complex engineering projects in its key sectors. Mercury still delivers works for these same clients today, both in Ireland and across Europe.
As the digital economy began to transcend the analogue one, data centres began popping up all over the world and Mercury was in the vanguard. Locally it has worked on numerous data centres in and around Dublin as well as many in the UK and continental Europe such as a €400m Hyperscale Data Centre in Amsterdam. Mercury has also moved from being primarily a MEP contractor during this time to a prime contractor with 80pc of its work being direct to client.
The group has also played a pivotal role in medical projects such as the construction of the Queen Elizabeth University Hospital in Glasgow and the Bon Secours Hospital Cork Northern Block Extension Project.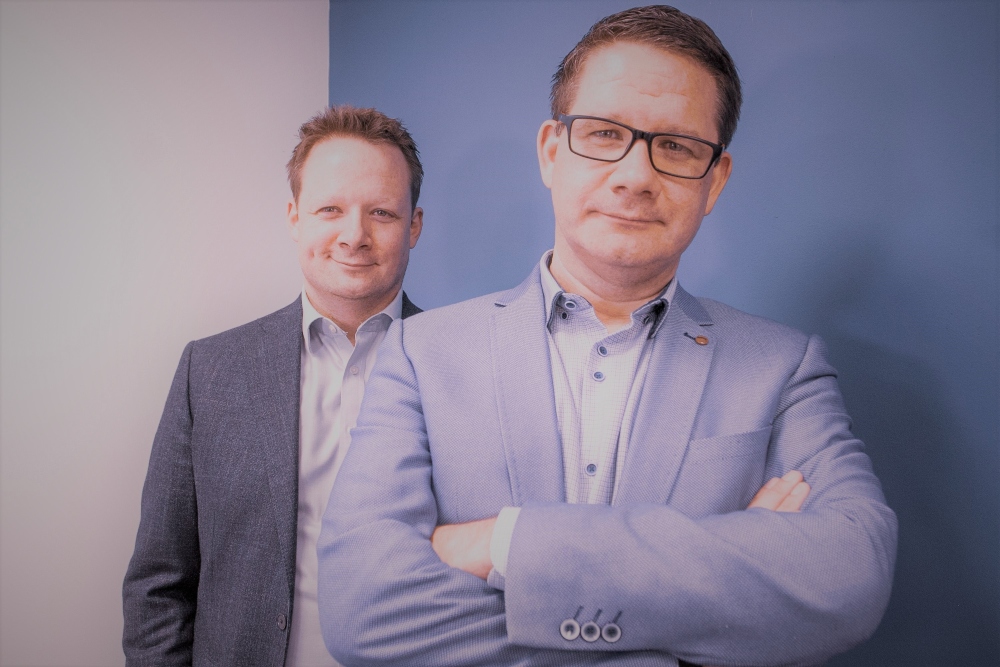 Founded in 2006 by brothers Kevin and Barry O'Loughlin (pictured) as well as Gary Byrne and Senan Finucane, Dublin business Nostra Systems provides full cloud-based IT support to 250 companies including Boyle Sports, Dawn Farm Food and Avolon.
Nostra is on a solid growth trajectory. It grew revenues to €18m last year from €11m in 2019 and is forecasting double-digit growth year-on-year to bring it to its goal of €50m by 2026.
The business recently revealed plans to create 120 new jobs over the next two years, bringing total headcount to 270 people.
Nostra also plans to move to new, larger offices to accommodate the growing workforce as well as facilitate new flexible ways of working post-pandemic.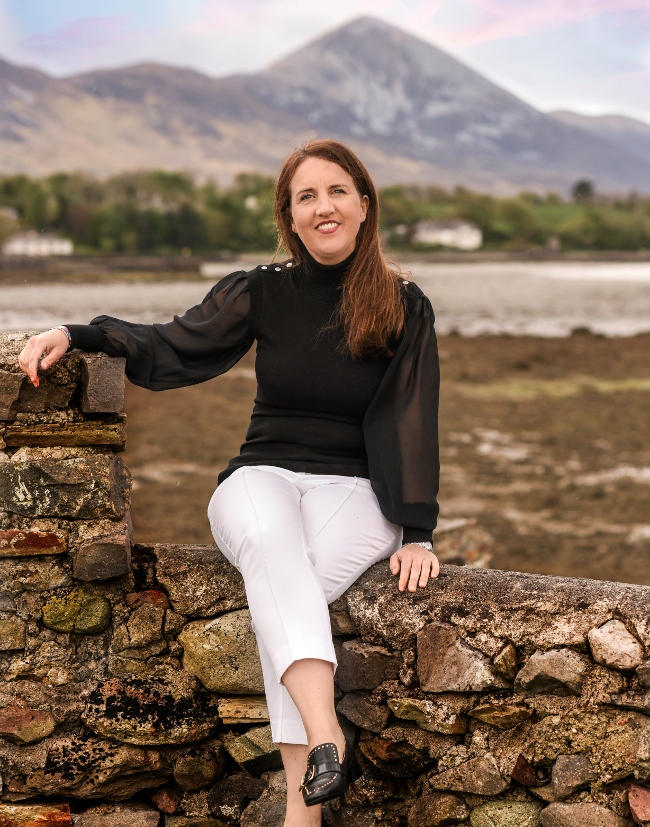 Fidelma McGuirk
Mayo business Payslip is scaling globally due to skyrocketing of demand for payroll services by multinationals that have postponed the return to the office.
Payslip was founded in Westport, Mayo, in 2015 by Fidelma McGuirk. Payslip's software-as-a-service platform empowers payroll professionals to streamline their global payroll processes.
One of Ireland's hottest start-ups Payslip is expanding its presence to more than 60 countries having seen a surge in demand for hybrid workforces as a result of the pandemic.
Major tech corporations like Apple Ireland, Facebook, Amazon Data Services, and Google have all postponed their return to the workplace until January 2022.
As a result, demand for payroll services in areas with complicated tax and labour rules has skyrocketed.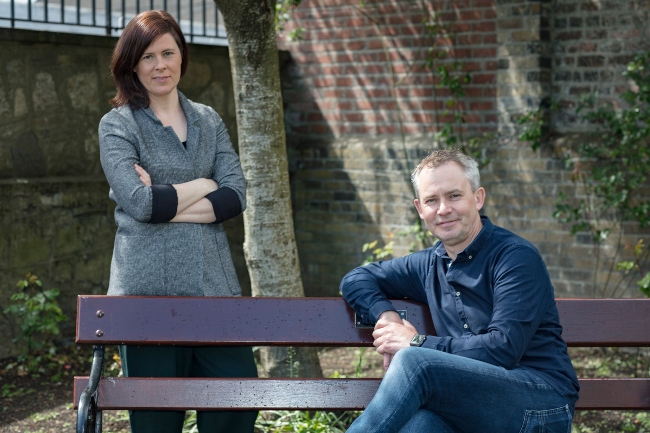 Soapbox Labs founder and executive chair Dr Patricia Scanlon and new CEO Dr Martyn Farrows. Image: Arthur Carron
Appointing a new CEO and revealing growth plans, SoapBox is on a mission to transform how kids learn through interacting with technology through their voices.
Soapbox Labs has revealed plans to scale rapidly in the next two years from 30 to 80 employees. The company has just appointed Dr Martyn Farrows as CEO while previous CEO and founder Dr Patricia Scanlon will become chair of the company.
Driving the company's innovation vision and strategy, Dr Scanlon was named one of the world's top women in tech by Forbes.
In addition to the 10 new employees it has hired in the past year, the company said it aims to scale from 30 to 80 employees in the next two years.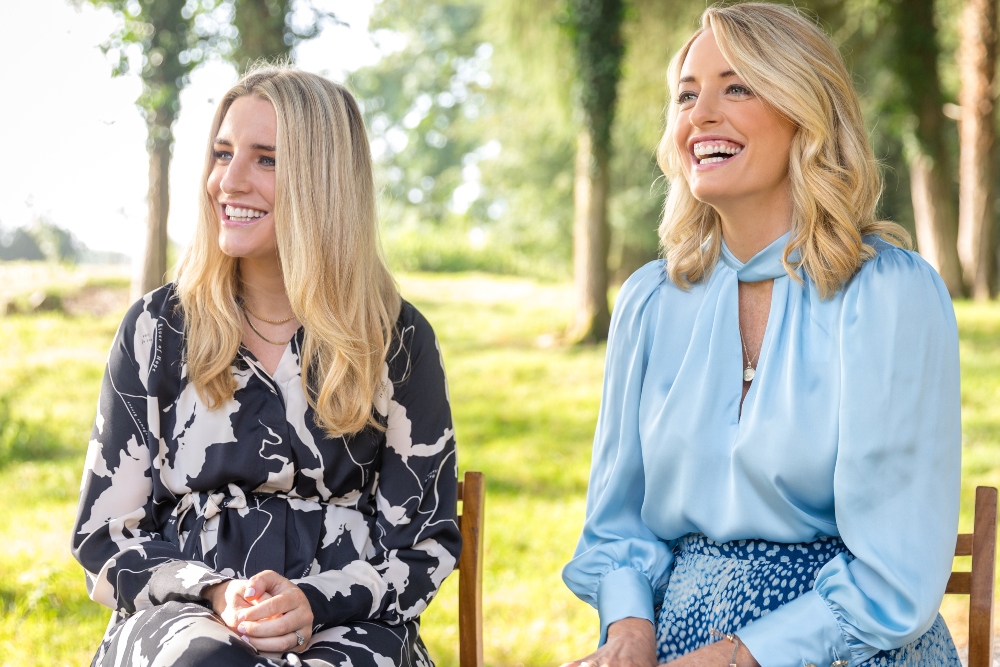 Vanessa and Lisa Creaven from Spotlight Oral Care
Set up just five years ago by Dr Lisa and Dr Vanessa Creaven, two sisters who are both dentists along with Dr Barry Buckley, Spotlight has developed safe and effective oral care products that are clinically proven to target your dental needs. Since 2016, the oral care brand has revolutionised the industry, with their toothpaste tubes being the first 100pc recyclable tube in the world. Spotlight Oral Care develops, markets, and sells a comprehensive range of products for specific consumer oral care needs both online and through blue-chip retailers in Europe, the UK, and the United States. The company currently has 17 products in its range, all of which are clinically formulated and tailored to target specific oral health needs using clean, active ingredients. Spotlight Oral Care has experienced significant demand and growth over the past 18 months, with turnover trebling to €19m in the last financial year. In July the company raised €12m in a funding round led by Development Capital that will enable the company to drive its international expansion into Europe and the US.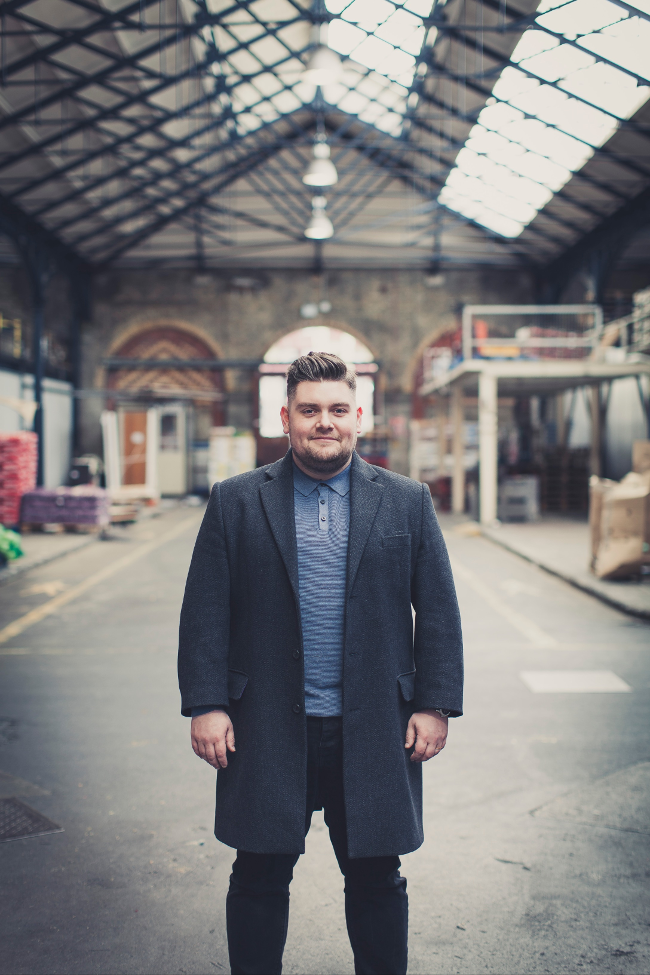 Strong Roots founder Sam Dennigan
Plant-based frozen food company Strong Roots recently received a $55m investment from global food giant McCain Foods for a minority stake in the business.
Founded in 2015 by Sam Dennigan, Strong Roots specialises in producing healthy, affordable frozen vegetable products such as kale and quinoa burgers and sweet potato fries.
Dennigan worked in his family's fresh vegetable distribution business for more than a decade before striking out on his own. He believed that consumers were becoming more adventurous in their tastes and wanted more than the usual meat and two veg options.
Strong Roots offers healthy, plant-based frozen food products, including cauliflower hash browns, mixed root vegetable fries, spinach bites, and kale and quinoa burgers. Its products are sold in over 8,000 stores worldwide including major retailers in Ireland, the UK, and the US, as well as Singapore, Iceland, United Arab Emirates, Bahrain, and Qatar.
Dennigan's hunch was on the money. The growth of plant-based foods is soaring; the market globally is expected to exceed $162bn by 2030, a 451% growth from 2020.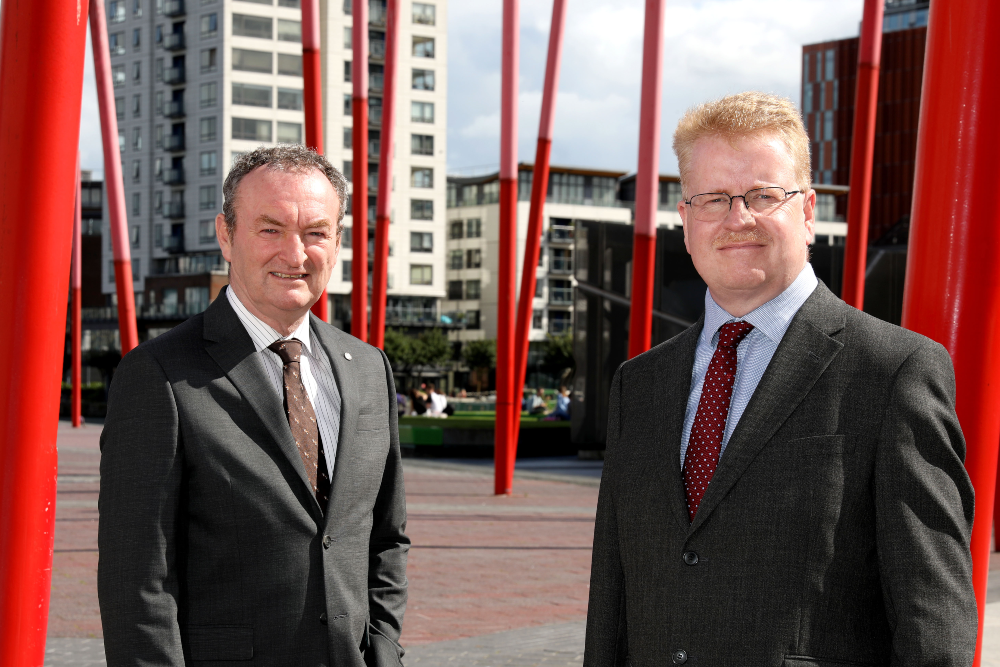 CEO Nick Connors and CTO Peter Rose
Indigenous Dublin tech company TEKenable is achieving rapid growth as a new chapter in the history of software is about to be written.
Born out of the ashes of the collapse of Digital Channel Partners following the tech crash of 2002, Nick Connors and Peter Rose's Dublin company TEKenable carefully and methodically built up a solid tech business that in only recent years has begun to achieve rapid scale.
Last year the company landed a €1.6m investment and announced plans to create 60 jobs. It also acquired Greenfinch to create a cloud player of scale with targeted revenues of more than €10m this year.
Employing 102 people, TEKenable recently revealed a €500,000 investment to build new technology that will accelerate innovation the insurance and retail sectors.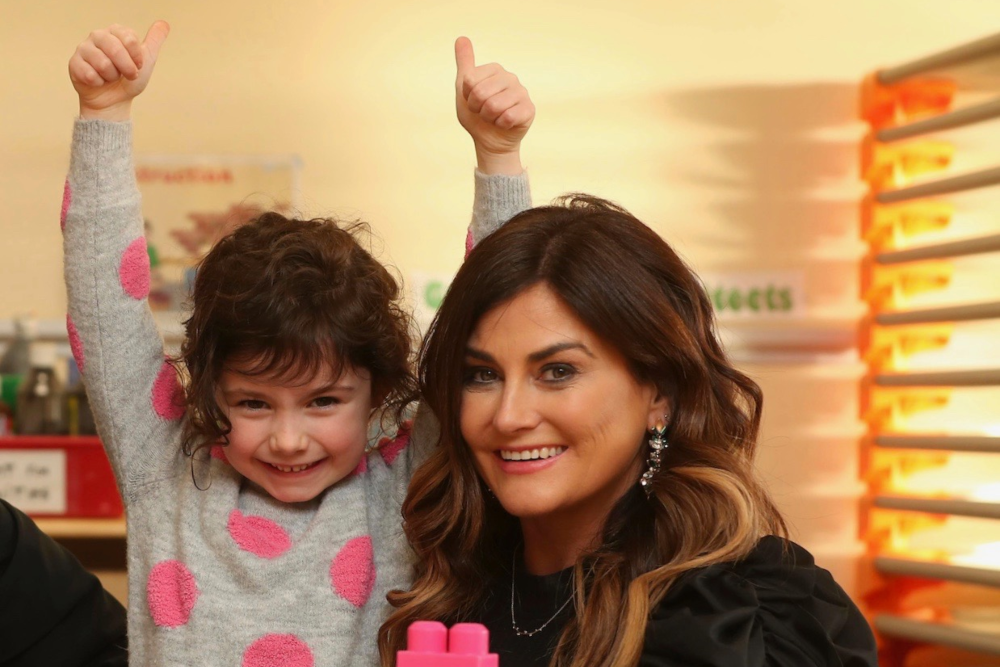 Tigers Childcare was founded by Karen Clince (pictured) in 2003. Today the business operates 13 childcare facilities in Dublin and one in London. It employs over 200 people and provides childcare services to more than 2,000 children. It is the third largest childcare provider in Ireland by the number of sites. The business recently raised €10.5m in equity funding from growth capital investor BGF.
Fast-growing pharmaceutical services group Uniphar defied the Covid-19 pandemic to deliver a 31pc surge in profits to €134.3m for the first half of 2021. The performance was driven by the business's acquisitive strategy under CEO Ger Rabbette and the acquisition of New York business Best MSLs Group, which provides outsourced medical affairs services.
Just before Christmas it emerged that Uniphar acquired three more businesses including Irish headquartered pharmacy services business Navi Group and two UK-based firms E4H and Devonshire Healthcare Services.
The combined revenues of the acquisitions come to €39m and the three deals will see 110 people join Uniphar.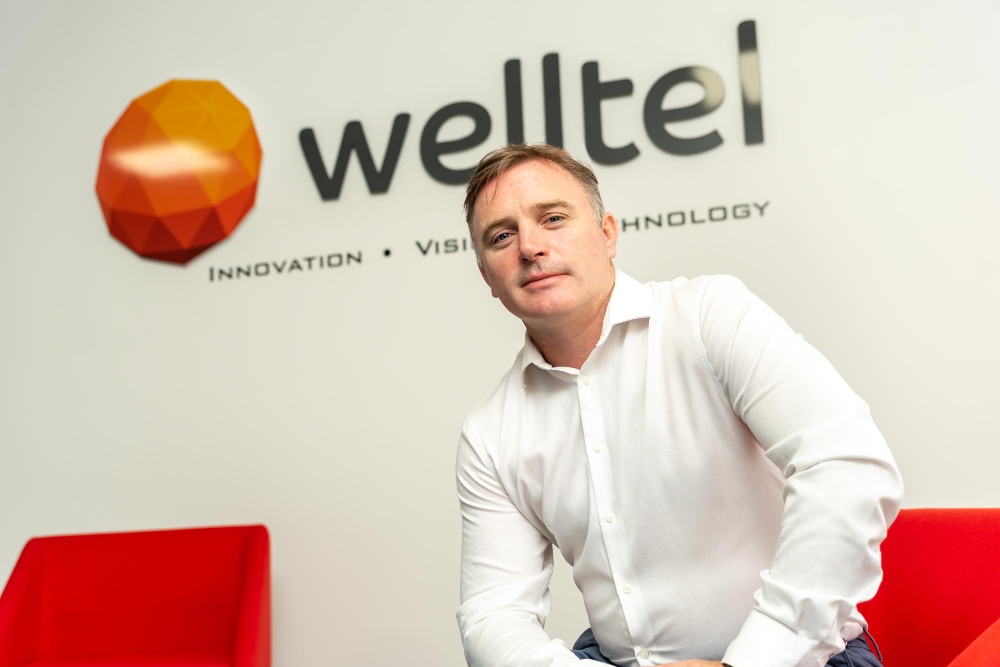 Ross Murray
After a considerable Irish and UK acquisition spree, scaling Irish telecoms player Welltel is focused on the planned growth of the business by powering the remote and hybrid working revolution.
The business recently announced 25 new jobs to keep up with its growth. The expansion follows a year of growth through strategic acquisitions of Irish and UK players, beginning with the €3m acquisition of Novi in July last year, the €5.5m acquisition of Intellicom in August last year for €5.5m followed by the €8.5m acquisition of Capstone in April.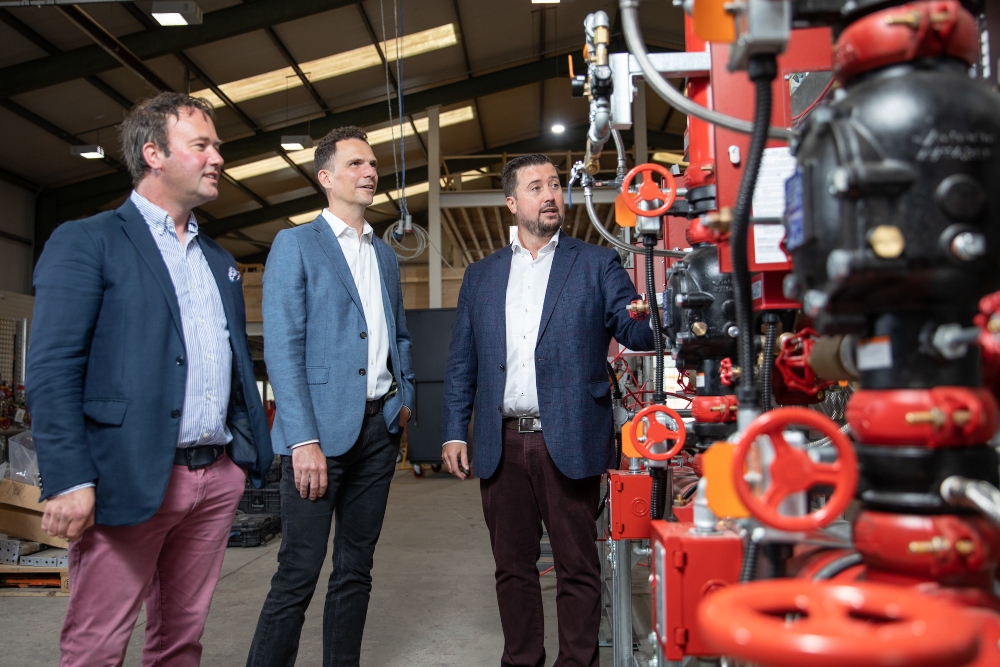 Alan Wright, joint-managing director Writech with Waterland's Donal Mac Nioclais and Ted Wright, joint managing director of Writech
Writech is on a journey to be a dominant European player in the area of fire protection systems.
The business recently revealed plans to develop a world class design and innovation centre in Mullingar that will generate 30 new jobs.
The expansion comes as it emerged that European equity fund Waterland made a significant investment in Writech that will allow the company to accelerate its ambitious UK and European growth strategy.
Founded in 1981 by Mary and Thomas Wright, before sons Ted and Alan took over the business in 2008, Writech provides fire protection system design, manufacture, installation, commissioning and servicing to clients which include some of the largest blue-chip companies in the world across a range of sectors including data centres, life sciences, logistics, retail, office, and food and beverage.
The company is headquartered in Mullingar, where its modular systems are designed using state of the art 3D BIM technology and pre-fabricated to clients' specific requirements in a dedicated off-site manufacturing facility.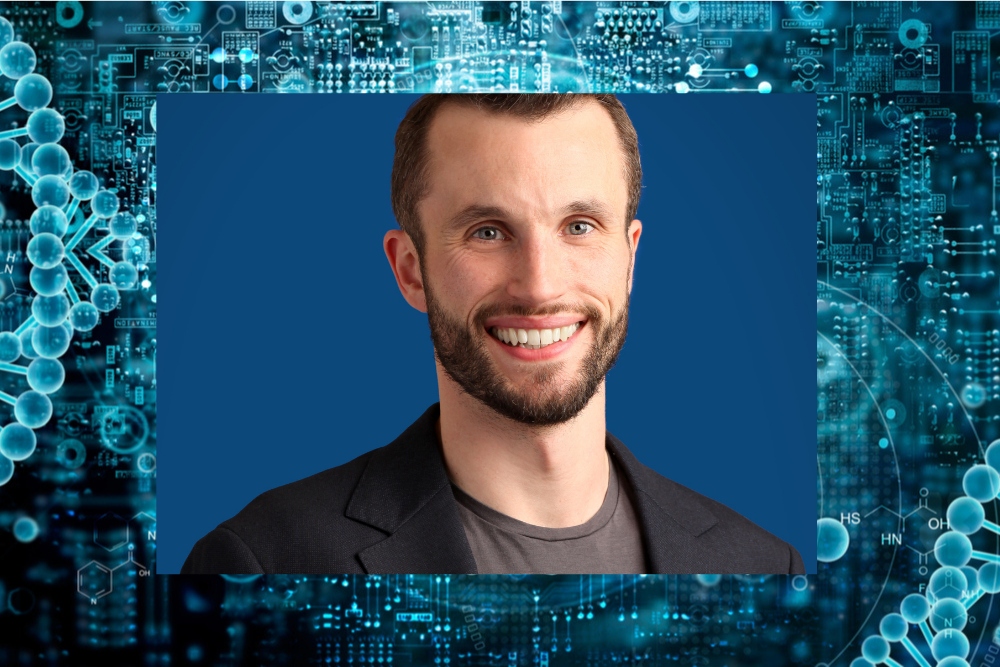 Founded in Ireland in 2012 by Robert Fenton (pictured) but with headquarters in San Francisco, Qualio's cloud quality management software supports life sciences organisations with technology and services that allow them to seamlessly manage critical quality processes across their entire supply chain. Over the last year, Qualio has experienced unprecedented customer demand, including more than 260pc revenue growth year-over-year. To support this demand, Qualio has focused on value-driven hiring — including tripling the size of their team in 2020.
The company now has more than 250 customers across the globe, spanning the medical device, pharmaceutical, biotech, and contract service provider markets. Customers include notable organisations such as Medable, Paula's Choice Skincare, Proscia, and Ginkgo Bioworks.
In recent months ThinkBusiness reported that Qualio raised $50m in Series B funding in a round led by Tiger Global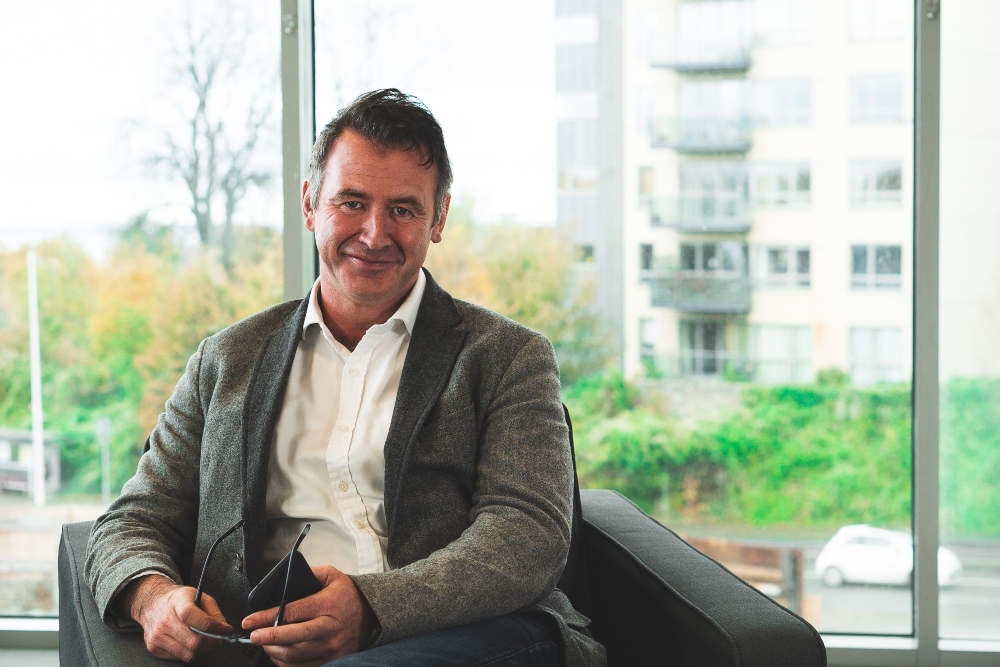 Established more than 20 years ago by Gary Mullan and Jim Murray, Prosperity is one of the few agencies in Europe that specialises specifically in digital recruitment. Since then, it has worked with leading tech companies and digital businesses in Ireland.
During its 20 years in Dublin's digital jobs market, the team at Prosperity introduced custom technology and systems which provide it with a unique edge. The fact that it specialises specifically in digital recruitment also helps it stand out from other recruitment agencies.
Mullan recently told ThinkBusiness how Prosperity is well-positioned for growth. A shortage of digital skills in Dublin has driven up demand for Prosperity's assistance for many years now.
To spearhead the expansion into Europe, Mullan made the move from Dublin to Barcelona back in December, and now works between Barcelona and Dublin, travel rules permitting.
Prosperity currently has a team of five in Barcelona and is planning to grow this number to 15 over the coming months. It has already won some significant Spanish clients in the digital and e-commerce sphere too.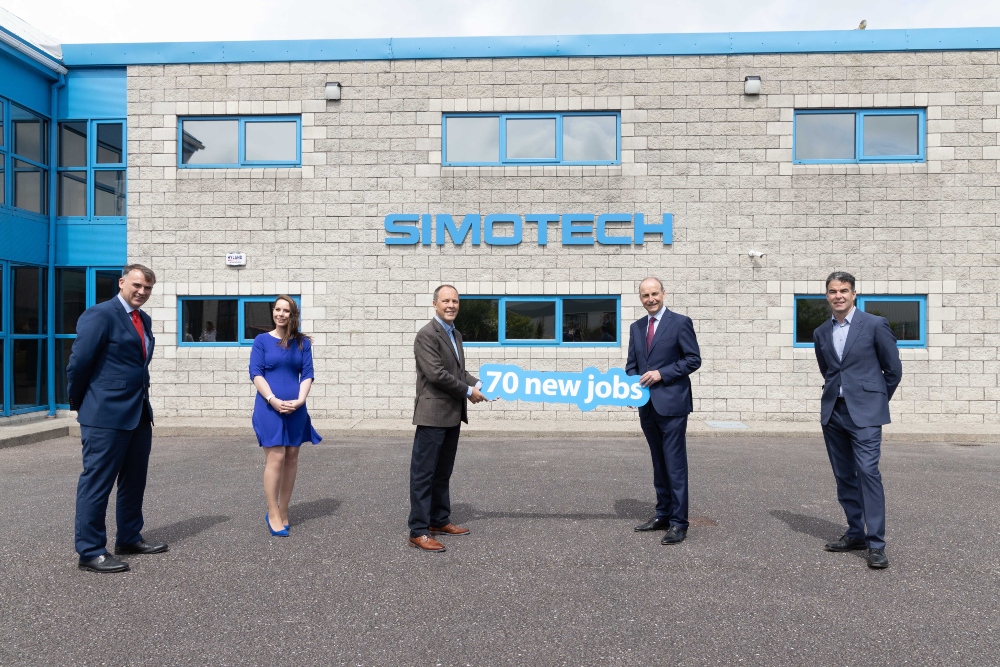 Martin Corkery, Regional Director at Enterprise Ireland; Aishlyn Kerr, Talent Acquisition Lead at SimoTech; Pat Desmond, CEO at SimoTech; and Brian Clune, Head of Talent Management at SimoTech
Cork-based SimoTech's embrace of smart manufacturing technologies sets the stage for overseas market growth.
Cork-based process automation player SimoTech is to create 70 new jobs over the next two years.
These jobs will be based in Ireland, including Carrigaline, Co Cork, where SimoTech has expanded to a new headquarters to facilitate its continued growth. 20 of these jobs will support SimoTech's overseas work from Ireland, including its first contract in Singapore, working with a large vaccine provider on a major capital project in the APAC region.
Cloud-based email and web protection company TitanHQ has seen recruitment surge almost 45pc since last year.
The expansion comes as TitanHQ has welcomed an influx of new business as more managed service providers and SMBs seek better and more powerful email and web security solutions.
Headquartered in Salthill, Galway, and with offices in Tampa, Florida, TitanHQ are a 25-year young multi-award-winning cloud security vendor.
The company is trusted by over 12,000 businesses including 2,500 MSPs across 150 countries, protecting companies including T-Mobile, Virgin, O2, ViaSat, Pepsi, and Datto.
In addition to its organic year-on-year growth, recent significant investment from Livingbridge investor group has turbocharged the company's growth.
This has allowed TitanHQ to accelerate ambitious growth plans through increased investment in product development and in people.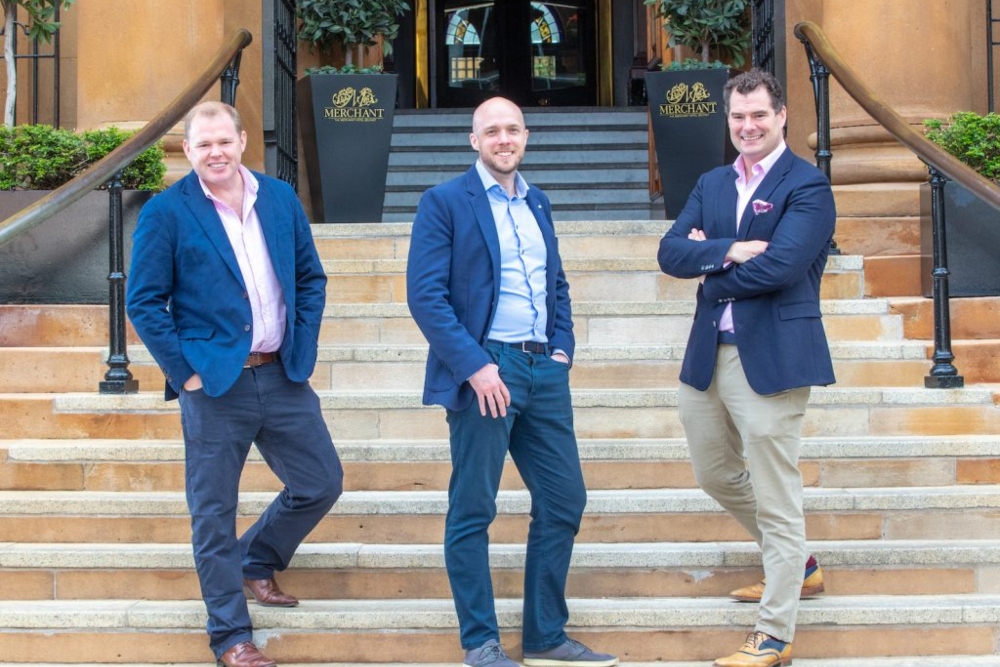 Edward Barroll Brown of Grafton Capital (left) with Dr Kevin Collins and Tommy Kearns of Xtremepush
Founded in 2015 by Tommy Kearns and Dr Kevin Collins, Xtremepush enables its global client base to drive revenue and enhance customer experiences through personalised, data-driven communications across all digital channels. Earlier this year the company said it is to double its workforce in Ireland and overseas to 140 people after it secured $33m in funding. Ranelagh-based Xtremepush has undergone continual growth year-on-year since its launch in 2014 and already employs 70 people in Ireland, the UK, Central and Eastern Europe, and at its recently opened US headquarters in New York State.