We look at the 50 most promising young Irish businesses that are poised for global success in 2022.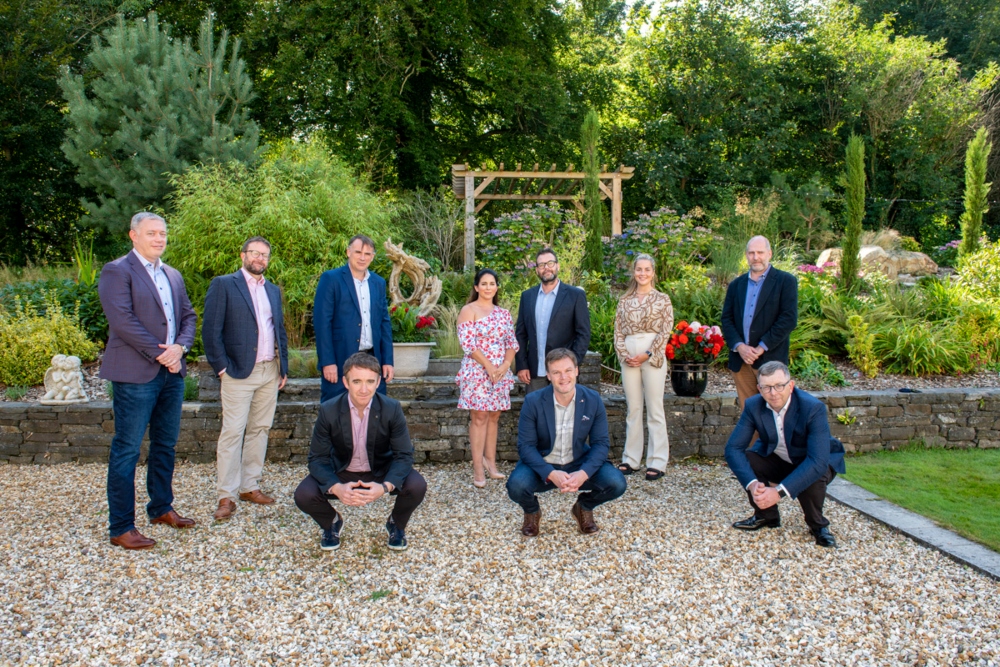 Altada Technology Solutions creates operational efficiencies for clients by leveraging cutting edge AI to unlock value in data. With over 70 employees across the US and Europe, Altada is focused on building upon its work in financial services and responding to a rapidly increasing demand for AI solutions in healthcare, security, and travel. The business recently announced plans to create 100 new jobs after raising $11.5m in a funding round led by Rocktop Partners alongside Elkstone Partners and Enterprise Ireland.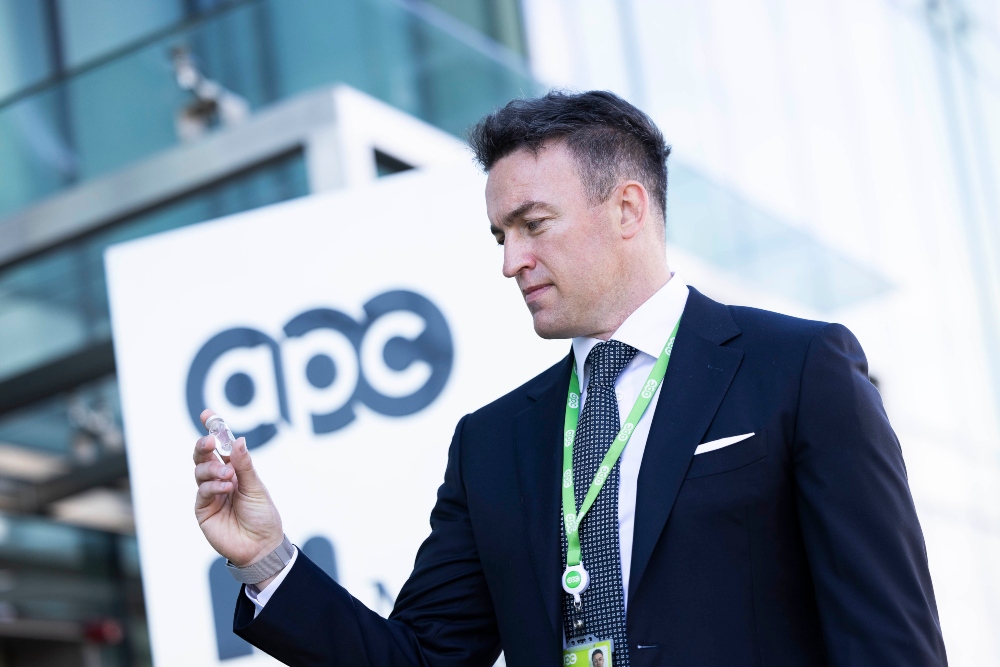 Established in 2011 by CEO Dr Mark Barrett and CTO Professor Brian Glennon, APC combines its platform technology, ACHIEVE, BioACHIEVE and iACHIEVE, and its globally recognised research team, to accelerate how drug and vaccine manufacturing processes are researched and developed. The company recently revealed plans to invest €25m and will create 120 new jobs through the formation of a 'Global Centre of Excellence for Vaccine and Advanced Therapeutic Research and Manufacturing.'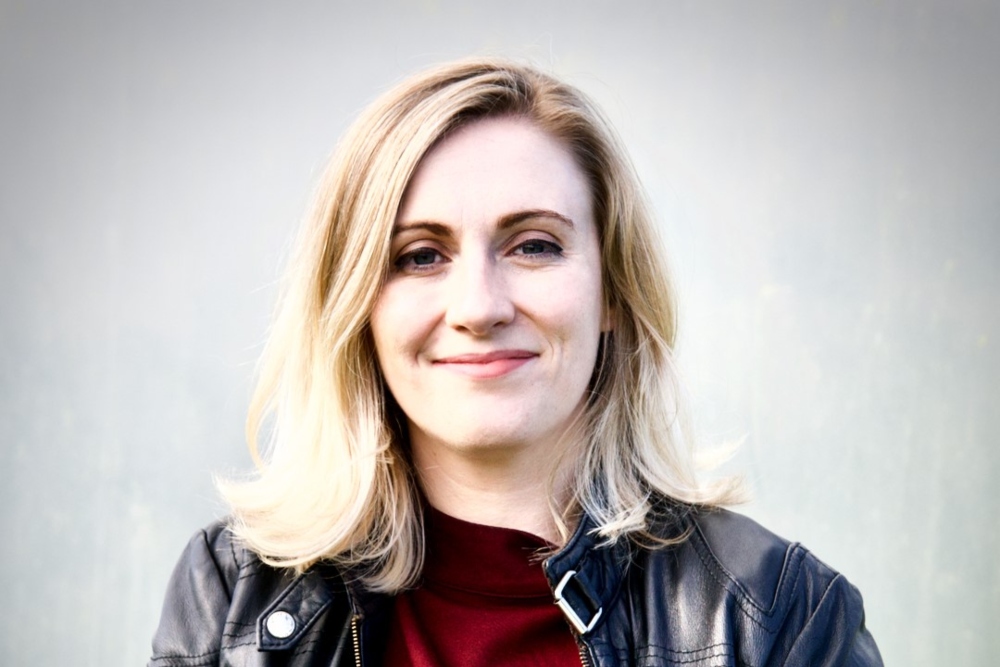 Agtech business ApisProtect is working on revolutionising beekeeping by working with beekeepers around the world to develop innovative technology to remotely monitor honey bees. Dr Fiona Edwards Murphy, CEO and co-founder of ApisProtect is among the most widely published authors on Internet of Things and honeybees. ApisProtect provides real-time hive monitoring powered by intelligent sensor technology. The platform gives beekeepers actionable insights and alerts to help prevent losses and increase colony productivity.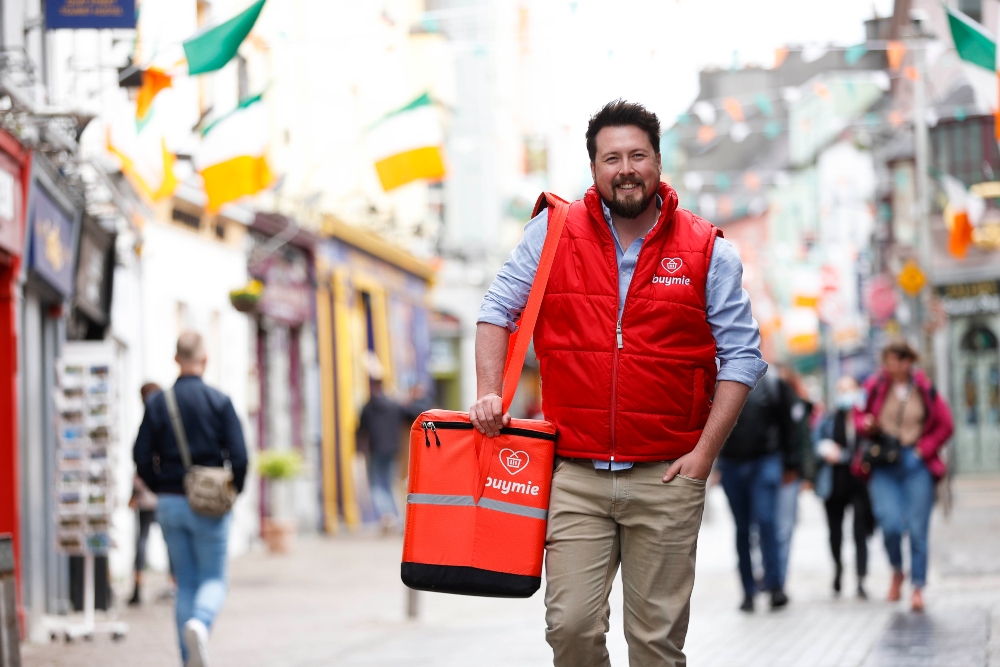 Buymie has created a platform using artificial intelligence (AI) technology that enables consumers to access multiple large grocery retailers and receive short notice delivery to their chosen destination in as little as an hour. Currently, the Buymie service is available in Dublin, Cork, Limerick and Galway through partnerships with Lidl, Tesco and Dunnes. Buymie has grown over 500pc year on year comparing January 2020 to January 2021. In June 2020, Buymie closed a Series A funding round of €5.8m in new investments into its business, to take its total capital raised to €10.5m.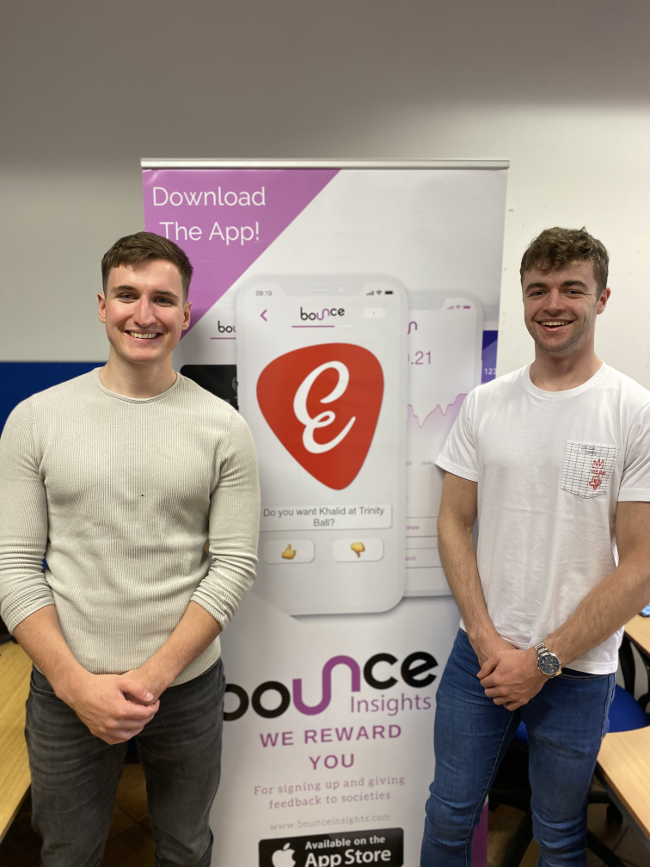 Bounce Insights co-founders Charlie Butler and Brian O'Mahony
Dublin start-up Bounce Insights is transforming market research as we know it, enabling researchers to get answers directly from their target market. The young Dublin company is moving the dial on market research, changing the narrative from "we think" to "we know" directly from the Bounce Insights dashboard. Bounce Insights was founded by five Trinity College Students (now graduates), from both business and computer science backgrounds who started working as a team back in January 2019.
Dublin-founded Boundless provides remote working compliance services designed to remove barriers and allow teams to scale internationally. It does so by handling multi-country payroll and compliance with local tax and employment regulations. Founded by Dee Coakley, Emily Castles and Eamon Leonard in 2019, the business recently raised €2.5m in seed funding in an investment led by Ada Ventures and Fyrfly Venture Partners.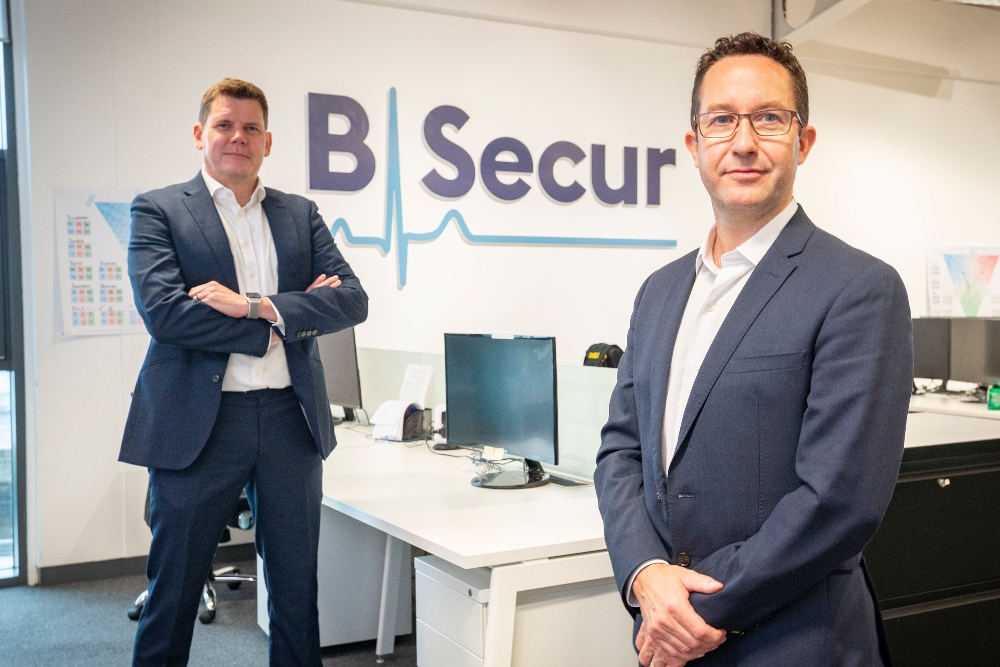 Siggi Saevarsson, Partner, Kernel Capital, and Alan Foreman, CEO, B-Secur
Belfast-based B-Secur has developed a world first software technique that uses an individual's unique heartbeat pattern, known as electrocardiogram (ECG) in everyday technologies to securely identify, and provide health and wellness insights at the same time. The business, led by Alan Foreman, recently raised $12m in an investment round led by US-based First Capital Ventures and The Bank of Ireland Kernel Capital Growth Fund NI, with other existing investors also participating.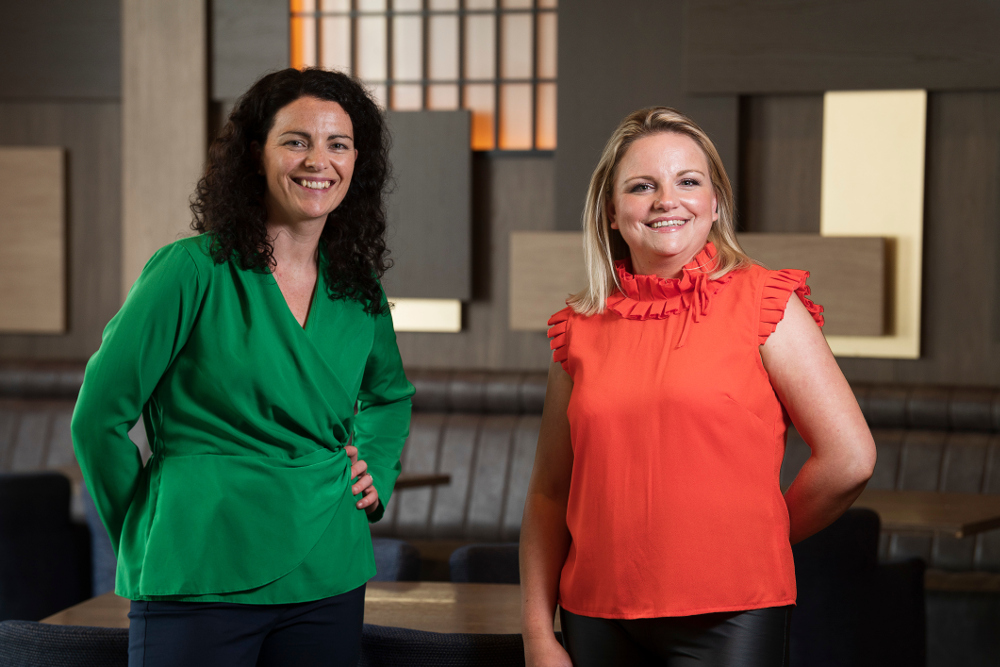 Content Llama was founded by Karina Kelly and Joleen Looney (pictured) in 2019 and uses its proprietary Content Configuration Technology platform that automates the collection, configuration and delivery of multi-source product content for e-commerce retailers and in turn connects brands and retailers in a more meaningful way. After raising €2.5m in a funding round led by Elkstone Partners and the Western Development Commission it is expected that up to 20 new positions will be created in the next 12 months which will include roles in product engineering, customer success and business development. The Enterprise Ireland backed company currently employs 42 people including 14 full time and 2 part time staff in Ireland with the remaining employees based in countries such as Ukraine, Portugal, The Netherlands, South Africa and Spain.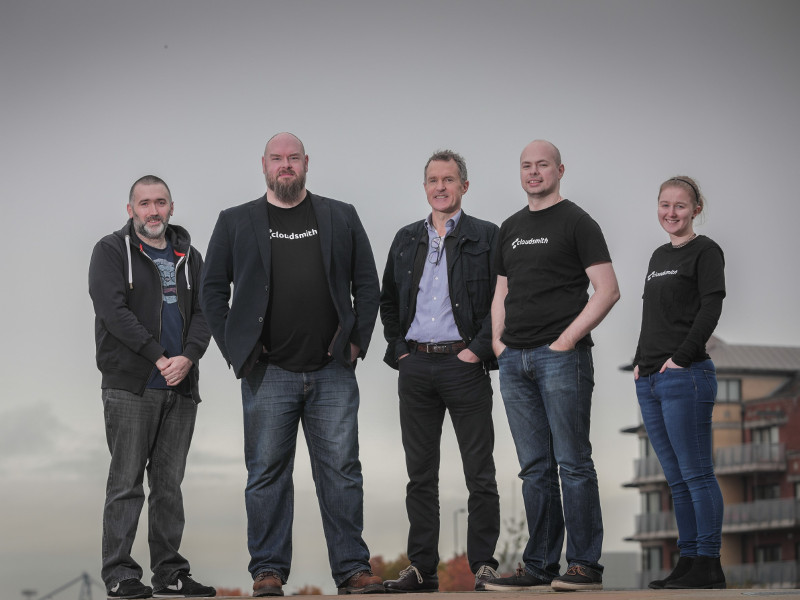 Cloudsmith's Software-as-a-Service (SaaS) platform offers an advanced logistics platform for software developers, operators and vendors, who need to secure, manage and accelerate their product development and distribution. It distributes millions of artifacts on behalf of its global customer base. The company, founded in Belfast by Alan Carson, Lee Skillen and Peter Lorimer recently raised €12.8m ($15m) in a round led by Tiger Global. The round, the largest for a Northern Ireland firm since 2005, will enable the company to hire 60 additional and expand its US sales and engineering team.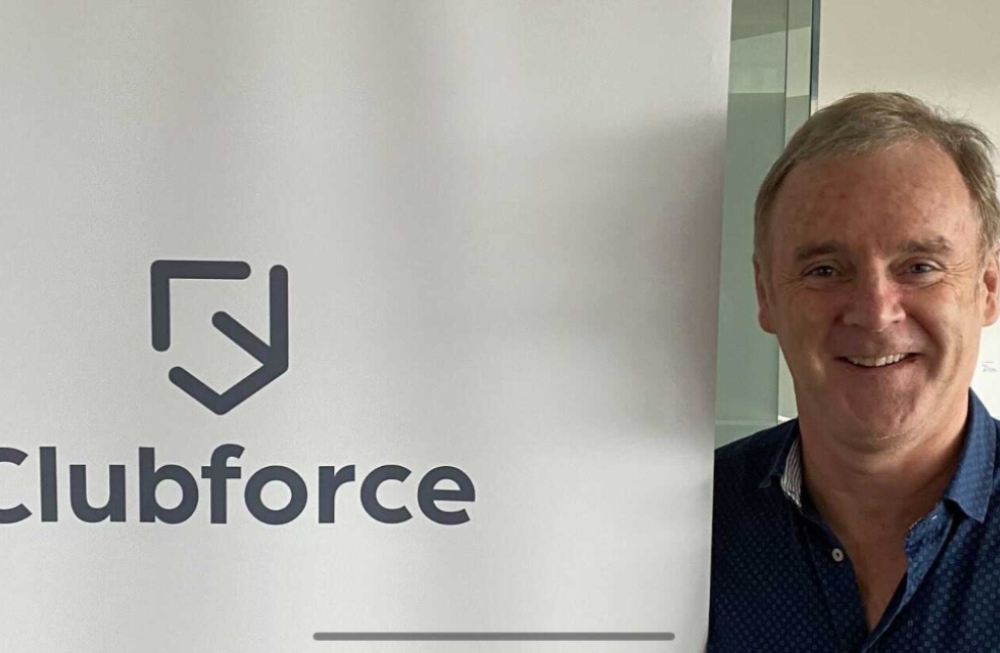 Clubforce is an Irish leader in club automation, simplifying payments and providing a communications, promotions and fundraising platform for members, clubs and leagues. With recent funding the company, led by founder Warren Healy (pictured), has more than doubled in size to realise the goal of creating a new sports tech ecosystem and category, sports participation technology.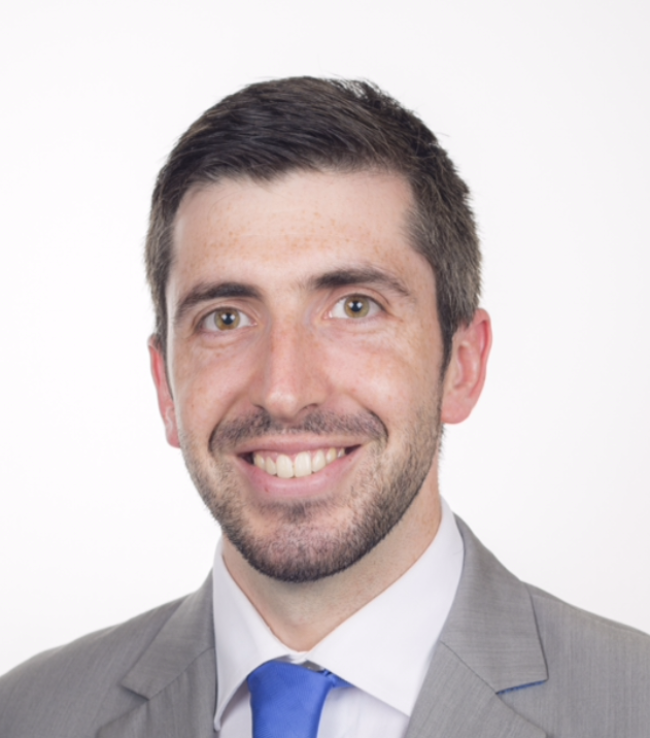 Dublin and San Francisco-based Dataships helps companies to automate their privacy compliance while building healthy, transparent relationships with their customers. Dataships was founded by Michael Storan and Ryan McErlane (pictured). The company estimates the data privacy market is set to reach $120bn by 2022. The company recently raised €2.57m in a funding round led by US firm Urban Innovation Fund and Lavrock Ventures with participation from Tony Smurfit and former IBI Corporate Finance chief executive Peter Crowley.
Kildare-based EasyGo has emerged to become Ireland's largest provider of electric vehicle charge points with a network of 2,300 points used by 14,000 drivers. The business is now expanding into the growing market for home and workplace-based electric vehicle chargers. It also recently signed a deal with Eir to convert 180 former telephone kiosks into rapid charge points. EasyGo recently secured €15m in funding from backers Rubicon Capital, DunPort Cpital and Air Core to expand its network in the Republic of Ireland and Northern Ireland.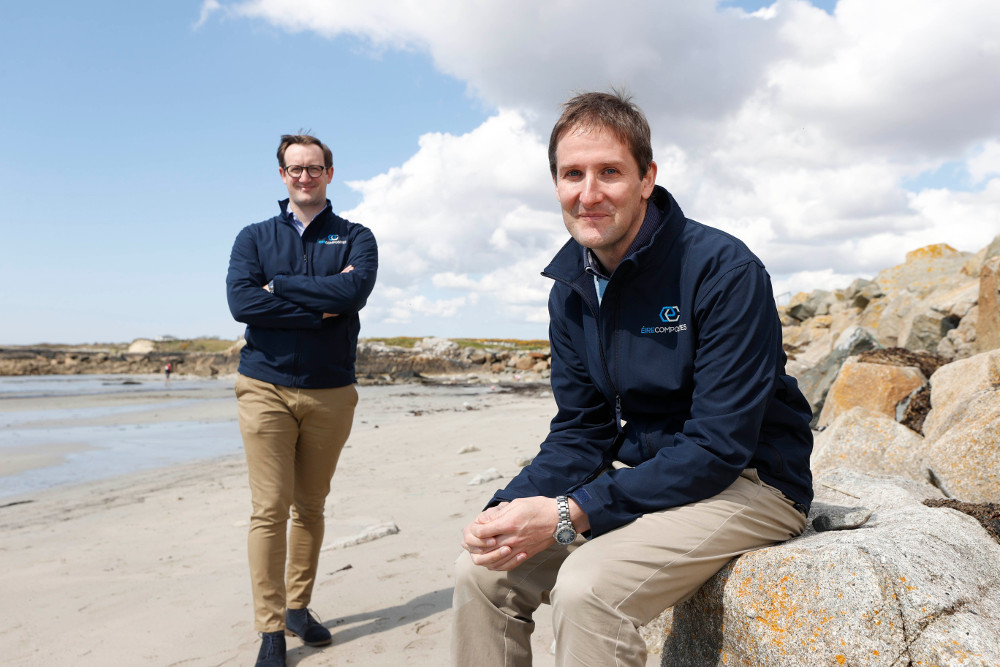 Mark McKeigue, CCO at ÉireComposites and Tomás Flanagan, ÉireComposites CEO
A young design and manufacturing company from Inverin in Galway, ÉireComposites is at the cutting edge of making future innovations in aerospace and marine happen. The company recently announced it was creating 40 new jobs after winning a multi-million euro deal with Spirit AeroSystems to provide structural components for commercial airliners and business jets. In recent months the company emerged as a partner in a major multi-million project involving NUI Galway and Manna to develop an airframe that would make services like the delivery of food and essential drugs and other items like smartphones possible by aerial drones. It also signed a contract with Wavefoil a Norwegian supplier of retractable bow foils, to manufacture the composite foils.
Equal1 is addressing a major challenge for the quantum computing industry, to scale the number of qubits so that a quantum computer can tackle useful, real-world problems. The company recently announced that it was the first to demonstrate a fully integrated quantum processor unit (QPU) operating at 3.7 kelvin, a major milestone with implications for the trajectory of quantum computing. Equal1's third generation QPU chip has been recently produced. With research and development teams in NovaUCD, Dublin, and Silicon Valley, Equal1 was founded by Dr Dirk Leipold, Mike Asker and Professor R. Bogdan Staszewski. It is a University College Dublin spin-out from the UCD School of Electrical and Electronic Engineering. The business recently raised a multi-million euro investment from Btov that brings initial capital raised by the company to more than €10m.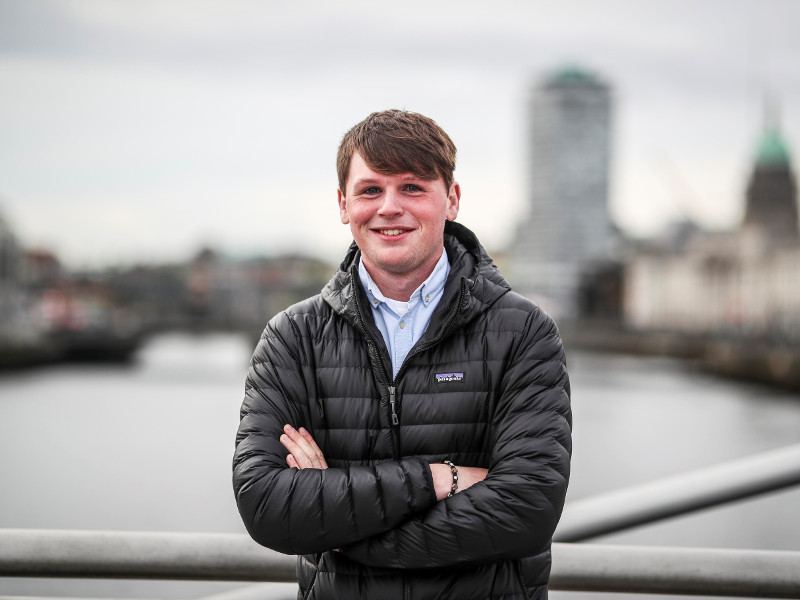 Founded by 21-year-old entrepreneur Shane Curran, Evervault is creating a data privacy toolkit that developers can "bake in" into new products. The company last year raised $16m in a Series A round led by Index Ventures. In 2019 when Curran was just 19, the company raised $3.2m in seed funding in a round led by venerable Silicon Valley venture capital firm Sequoia Capital along with Kleiner Perkins, Frontline, and SV angel along with some unnamed tech innovators and investors. Curran said: "There are now over 4.5bn people connected to the internet, but none of them have true data privacy. We're building the API for data privacy, starting with privacy cages — allowing software developers to process your most sensitive data in a fundamentally better, simpler and secure way." Curran pointed out that Evervault shouldn't be judged on the funding rounds but instead on the execution of its "grand plan" to build these "privacy cages" and deliver them to specific use cases and grow its customer base.
Privacy-by-design player Ethyca was founded in Ireland by Cillian Kieran and Miguel Burger-Calderon and is currently headquartered in New York. It builds developer tools called Fides that make it easier for an organisation to discover sensitive data they hold and manage it in line with privacy regulations like GDPR. The company has recently raised $7.5m in funding from existing investors.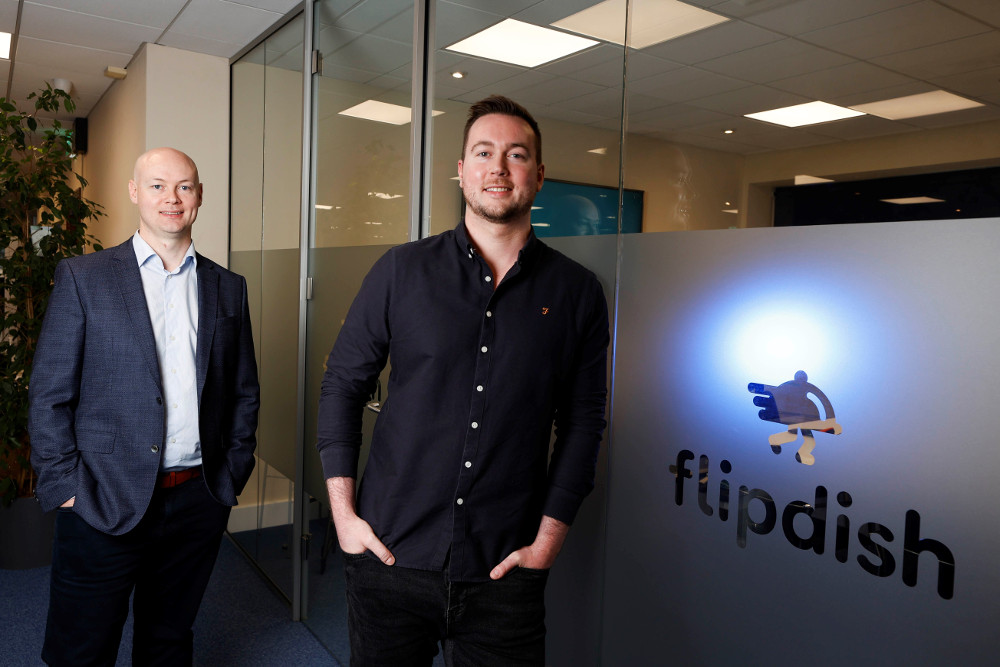 Founded by brothers Conor and James McCarthy (pictured) in 2015, Flipdish puts restaurants, cafes and takeaways of all sizes in control of their business growth with a digital ordering and marketing system that builds brands, grows profits and turns customers into regulars. The company's revenues have increased 10x since its funding round in 2018 In February the company received a $40m investment from global investment firm Tiger Global Management.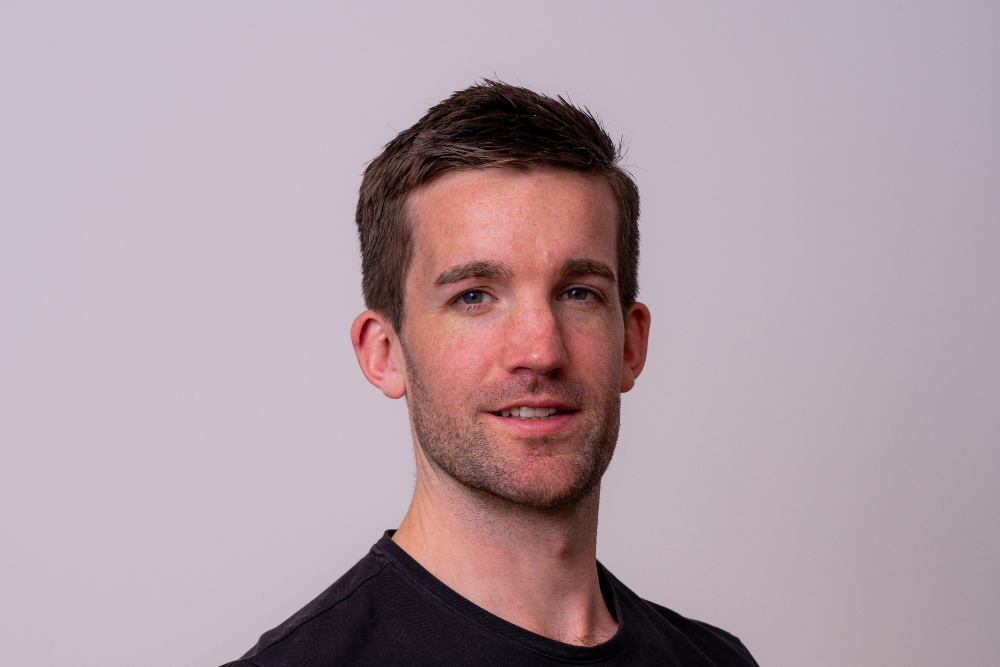 Founded by James McGann (pictured) and Seb Poole, Frankie Health works to reduce anxiety, burnout and stress by using a preventative approach with virtual delivery. It offers personalised, clinical, evidence-based exercises to build mental resilience and, when greater support is needed, connects workers to a community of experienced therapists that can be accessed from home or the office. Frankie uses end-to-end encryption for privacy and machine learning to improve effectiveness. Earlier this year Frankie Health closed a $1.25m investment round, bringing total funding to $1.5m. Frankie Health will be adding an additional 20 members to the team across engineering, design and marketing teams in the next 12 months.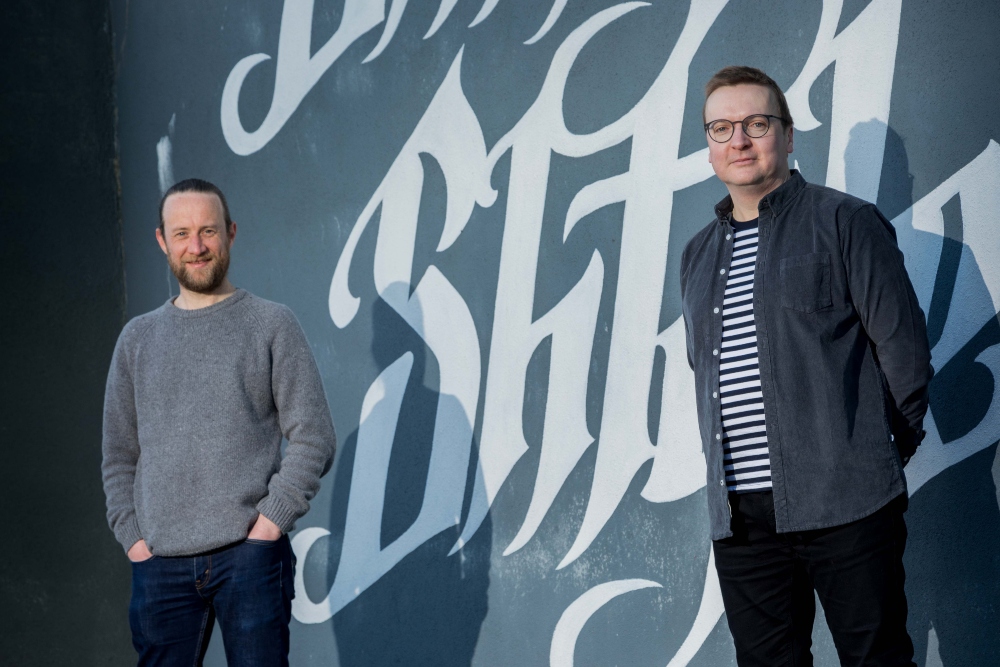 Frankli founder and CEO Noel Dykes with COO Ronan McCabe
Sligo-headquartered tech company Frankli has built a digital performance and engagement management system for employees and their managers. The Frankli platform enables companies to conduct end-to end performance management, with a suite of software tools that save clients both time and money. Founded by Noel Dykes, Frankli's technology enables employees to report and give unfiltered feedback on their own performance, achievements and goal setting. In turn, managers can schedule performance reviews, run surveys around wellbeing and engagement and share analytics and data around how individuals and teams – and the company as a whole – are performing. The business recently announced plans to create 20 new jobs in Sligo over the next two years after closing a €725,000 pre-seed funding round and commencing a new €2m seed round.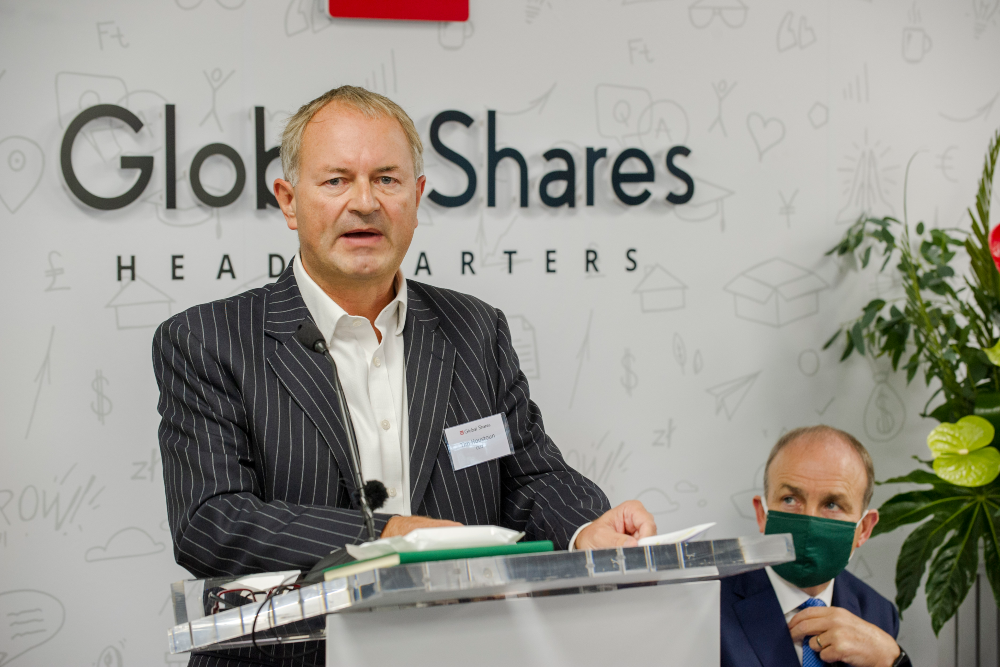 Global Shares CEO Tim Houston
An employee-owned company headquartered in Clonakilty, Co Cork, Global Shares is seeking to increase its headcount from 370 currently to 1,000 by 2024 and in that timeframe hopes to IPO and surpass a valuation of $1bn, bringing it into the ranks of players like Stripe. Global Shares is one of a handful of companies globally that offers fully outsourced employee share plan management. It provides the administration services through its team of expert share plan analysts, financial, legal and compliance professionals, but also provides a software platform where employees can view, manage and sell the shares they own, online or through an app. The business was recently crowned winner of Technology Ireland's 'Company of the Year 2021' at the 29th Technology Ireland Awards.
The HealthBeacon Injection Care Management System offers digitally enabled remote care monitoring and support service for patients managing self-injectable medications. The Dublin-headquartered company led by CEO Jim Joyce, recently announced 100 jobs after signing multi-million-dollar deals with US business Hamilton Beach Brands. The company also raised €6m in investment in a round led by Elkstone and Crow Rock Capital, bringing total investment to date to €25m. The company is hotly tipped to pursue an IPO on Euronext Dublin's junior market.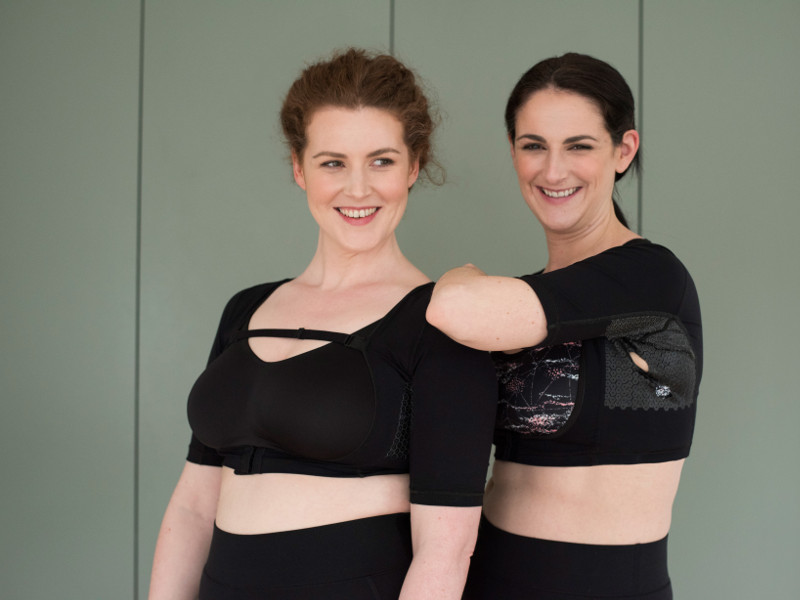 Suzanne Moloney's HidraMed Solutions has developed a wound dressing system that supports people with Hidradenitis Suppurativa (HS), a debilitating disease of the skin that affects one in 100 people. It causes lesions and wounds to form on delicate areas of the body such as the armpit and groin, but can occur almost anywhere. Traditional dressings require adhesives to stay on, which causes irritation and further skin damage. HidraMed has developed a technology called HidraWear, which enables quick and easy dressing changes and secure dressing retention. For her innovation and the promise of her business Moloney was recently chosen as The Irish Times Business Person of the Month, an award run in association with Bank of Ireland.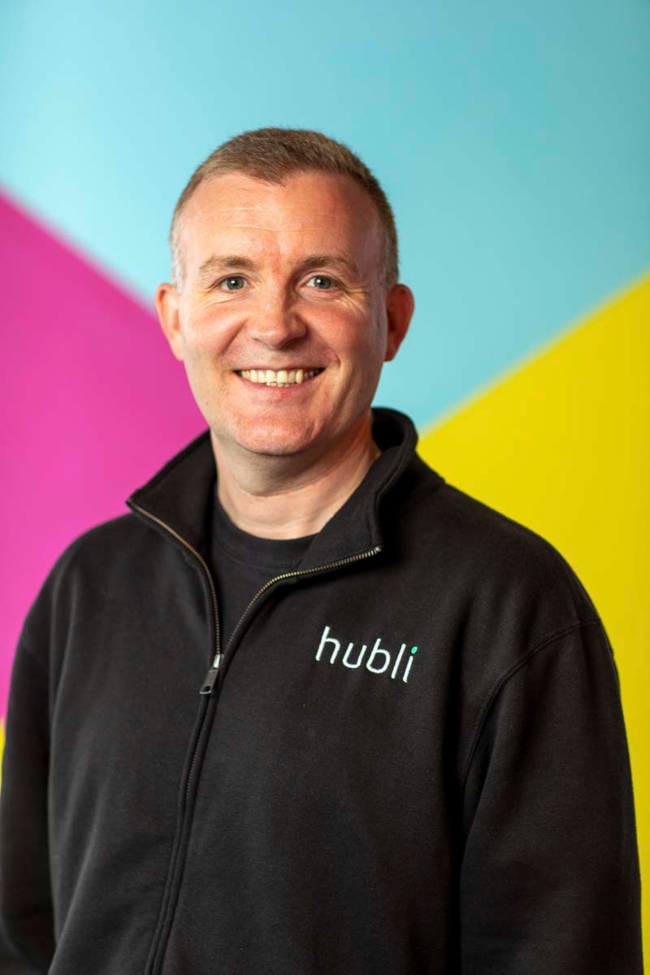 Events booking platform Hubli, formerly MeetingsBooker.com, makes it easy to discover and book meeting spaces online. In September 2021 Hubli relaunched with the first enterprise platform for in-person connections. Hubli combines meetings, workspaces and group stays in one platform allowing teams succeed from anywhere without sacrificing safety or control. Led by founder Ciaran Delaney, Hubli recently signed a multi-year partnership agreement with travel tech player Travelport that will see the platforms share content for meetings and accommodation.
Imprint is a Dublin-founded but New York-headquartered business headed by Kildare native Daragh Murphy. The company has created a branded payment services that doesn't require credit checks when payments are being made, charges no interest and has no fees. Consumers get 5pc back every time they shop at their favourite brands. Imprint recently raised $38m in a funding round led by Stripe but also involving Kleiner Perkins, Thrive Capital, Affirm, Allen & Co as well as former Goldman Sachs CEO Lloyd Blankfein and chat show host James Corden.
Dublin-based Kianda has created a 'no code' cloud-based automation platform that allows users with or without coding skills to digitise and streamline their business processes. Founded in 2016 by Osvaldo and Derya Sousa, the company recently received an investment of €1.5m from Kernel Capital through the Bank of Ireland Kernel Capital Growth Fund with the support of Enterprise Ireland.
Dublin-founded Kitman Labs works with professional sports bodies using AI and data science to improve athletes' performance and reduce the risk of injury. Led by Stephen Smith, it works with more than 700 elite teams across the NFL, NHL, Major League Baseball, English Premier League and Premiership Rugby, to name a few. The business recently raised $52m in a Series C round led by Guggenheim Investments, bringing total fundraising by the company to $82m to date.
From a start-up six years ago to one of the fastest growing companies in Ireland, the trajectory of Irish medtech company LetsGetChecked is compelling to watch. The company, which was founded by CEO Peter Foley (pictured) in 2015, and recently announced 160 jobs in a move that will bring the company's global team to 653 employees. LetsGetChecked tests cover general health, men's health, women's health, and sexual health, and are available in Ireland and other European countries, as well as nationwide in the United States. By combining health data and diagnostic results, LetsGetChecked provides rich health insights to enable better healthcare decision making.
Last year LetsGetChecked raised $71m in funding bringing to $113m the amount it has raised so far. The company experienced significant growth in 2020, with sales increasing by over 800pc year-on-year. LetsGetChecked has also shipped more than 1m coronavirus tests since the beginning of the pandemic. LetsGetChecked is currently working alongside American Airlines, British Airways, and OneWorld to launch a transatlantic Coronavirus testing trial to demonstrate how testing can re-open travel routes and remove the need for quarantine periods. The company has opened a new lab in Dublin and has moved into at-home Covid-19 testing, promising a 24-hour turnaround at €129 per test. Building on experience from its CLIA/CAP/BSL II certified high complexity laboratory based in Monrovia, California, the forthcoming Dublin-based lab will be its first owned and operated laboratory in Europe.
Property technology player Lintil is focused on streamlining the homebuying process by connecting buyers with mortgage brokers, solicitors and surveyors all in one place. The business is the brainchild of Emmet Creighton, a former property and corporate solicitor who also runs the First Time Buyers Ireland page on Facebook. The business recently raised €250,000 in funding from Enterprise Ireland through its HPSU programme to prepare it for an expansion into the UK.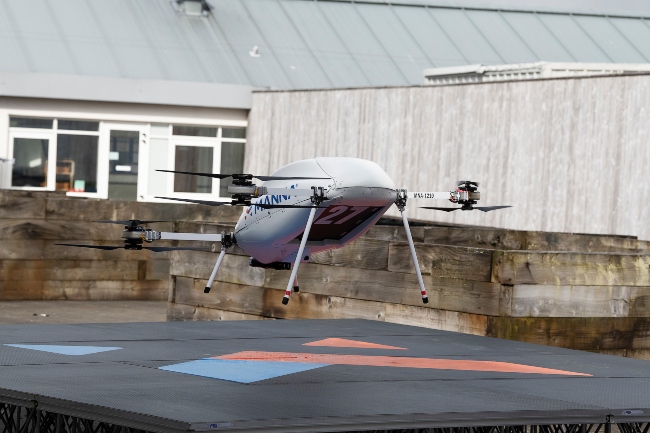 Bobby Healy, one of the brilliant minds behind the success of CarTrawler, is back with Manna, a fascinating venture focused on using drones to deliver goods. Originally the venture focused on food deliveries but with the onset of Covid-19 it has pivoted in the direction of delivering medication and critical supplies to vulnerable people. If he is successful Healy could be the author of a breakthrough in transport platform that could make much of the road transport of goods by road a thing of the past. Manna has already attracted backing from venture capital firms Elkstone Capital, Atlantic Bridge and Frontline Ventures and recently Healy said he is aiming to raise $100m next year to scale up the business.
Kildare business The Naked Collective is focused on serving the growing appetite for health and wellness products and includes such brands as Mude and So.Beer in its repertoire. Founded by Niall Phelan and Catherina Butler, the Naked Collective's mission is to go "Beyond brews that taste good and make you feel good, we want them to do good, too, which is why our health-boosting beverages are made with sustainability at the forefront." Traceable from soil to bottle the brand ensures that there are no added preservatives or sugars, so all the vitamins are kept in the drinks. Packaging their products in Co Wicklow using environment-friendly packaging to reduce carbon emissions, its products are now stocked in nearly 1,000 stockists around Ireland. The company recently closed a €6.2m funding round to support global sales, with a particular focus on the US.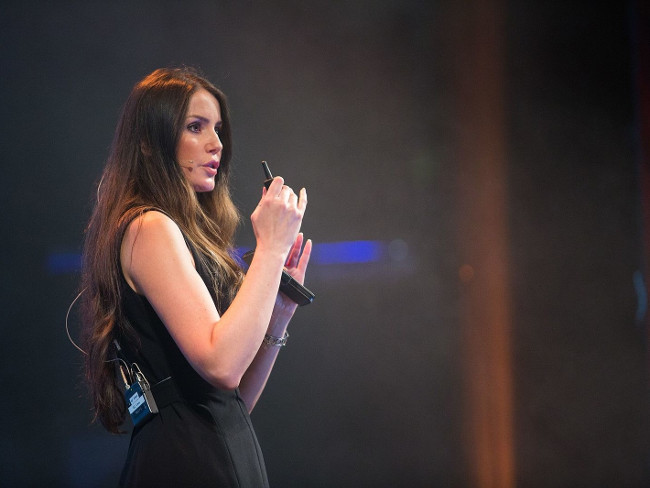 Nora Khaldi's biotech firm Nuritas plans to scale globally in a drive to deliver plant-based peptides after raising $45m (€39m) Series B funding round. Nuritas has established the world's largest peptide knowledge base. Peptides are smaller versions of proteins with the same nutritional power, but with added highly specific benefits. The new funding will accelerate Nuritas' global expansion and support its mission to unlock the power of nature to make many of the products we consume daily healthier, safer and more sustainable. "It has been a landmark year, resulting in the expansion of our peptide portfolio, growing the commercial team and developing key global partnerships," said Dr. Nora Khaldi, founder and CEO of Nuritas. "Our new investors bring a wealth of invaluable expertise, and this latest round will help to build our US headquarters, continue to expand our team, scale our platform to discover more life-changing ingredients and accelerate our route to market."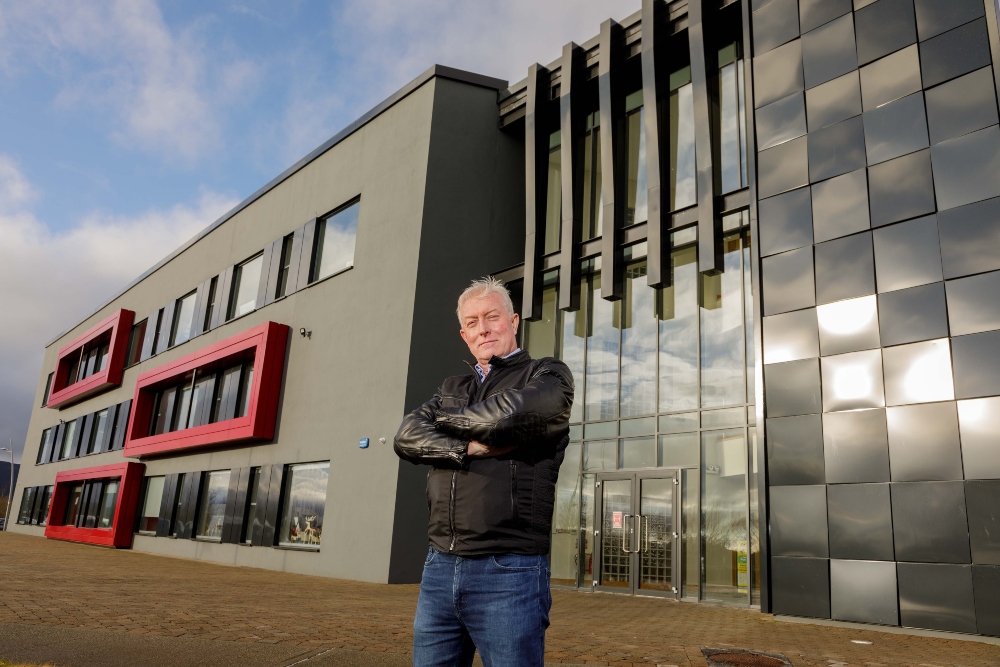 Sligo biotech firm Nektr is developing an anti-bacterial, anti-fungal and anti-viral synthetic compound with far-reaching applications in the areas of human and animal health. The business headed by Frank Boyle (pictured) recently raised €1m in funding to develop its ground-breaking new technology, including €500,000 from the Western Development Commission. A3IS, Nektr's technology, is a highly potent synthetic antimicrobial compound, which has demonstrated efficacy against a large number of multi-drug resistant pathogens (including many on the World Health Organisation list of critical pathogens) with no resistance – meaning it provides a potential answer to the global challenge of antibiotic resistance and overuse.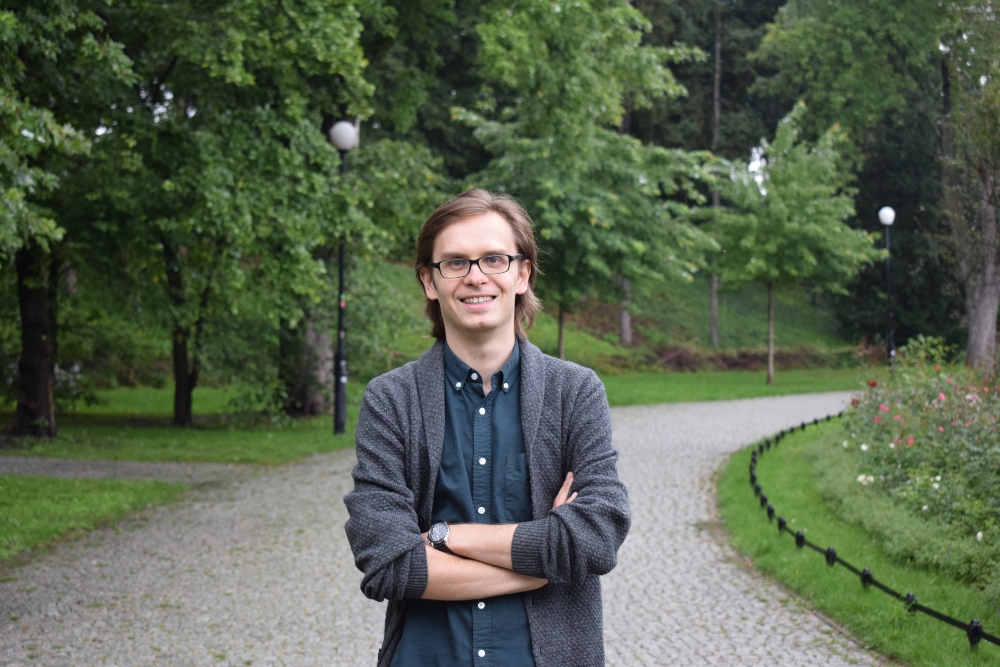 Oblivious AI has developed pioneering privacy enhancing technologies to help organisations keep sensitive data safe while creating insight opportunities for the data owners. Oblivious AI recently secured $1.05m in an initial seed funding round from investors that include Atlantic Bridge, Act Venture Capital, Hustle Fund and a group of angel investors. The NovaUCD-headquartered company, which was co-founded in 2020 by Robert Pisarczyk (pictured) and Jack Fitzsimons, will use the funding to build out its core team, further develop its initial product offering, and continue to work closely with its early customer base.
Mullingar-based Ostoform, a University of Limerick spinout – designs and makes medical seals for use with patients who have received a colostomy, ileostomy or urostomy. The company recently raised €3m in a round led by BGF and existing investors HBAN MedTEch. Led by founder and CEO Kevin Kelleher, the company was also awarded €2.7m through the Disruptive Technologies Innovation Fund.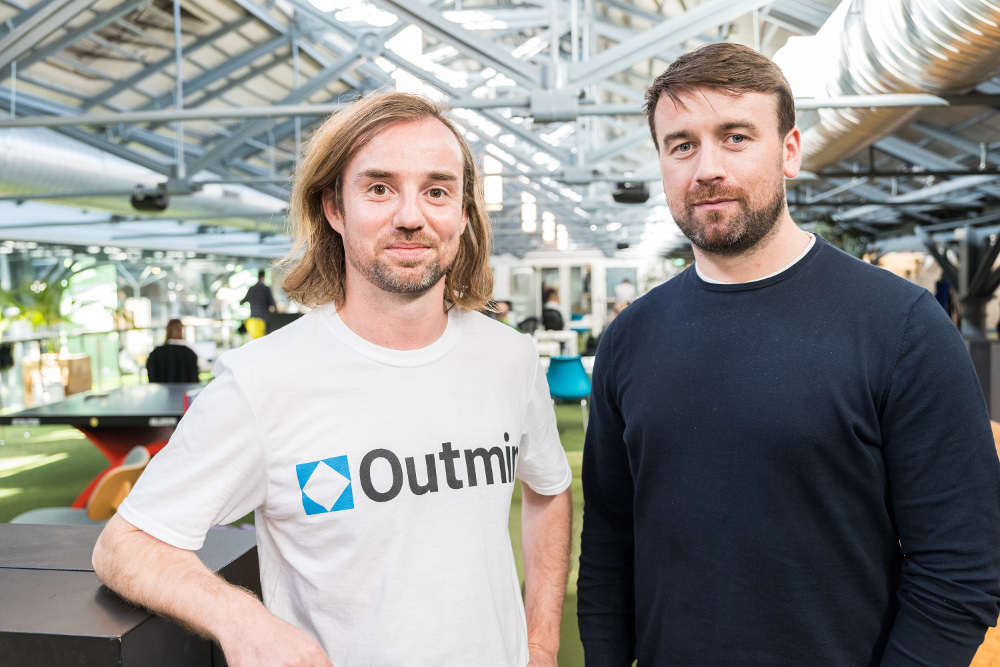 Outmin co-founders Ross Hunt and David Kelleher
Outmin provides outsourced accounting and bookkeeping services for small but scaling companies, leveraging AI and cloud technology to create a best in class experience. The business recently raised €650,000 through HPSU investment from Enterprise Ireland and angel investors to tackle the distraction of admin, with an initial focus on accounts and bookkeeping. Outmin co-founder, Ross Hunt, said: "90pc of the world's businesses are SMEs, but for a variety of reasons, SME professional services today do not reflect the modern world. We believe that tightly integrating accountants and book-keepers within a cutting-edge data science and machine learning platform is the first step to enable a revolution in SME professional services and our explosive growth to date has already validated our innovative approach."
Belfast-based Selazr has developed a proprietary e-commerce fulfilment platform aimed at SME retailers and has achieved success working with SMEs in the UK. It has also established partnerships with delivery players UPS, Hermes and Yodel. Founded in 2016 by Gareth Burns, Jack Williams, Kevan Michael Bishonden and Louise McCabe, Selazar recently raised £20m in investment.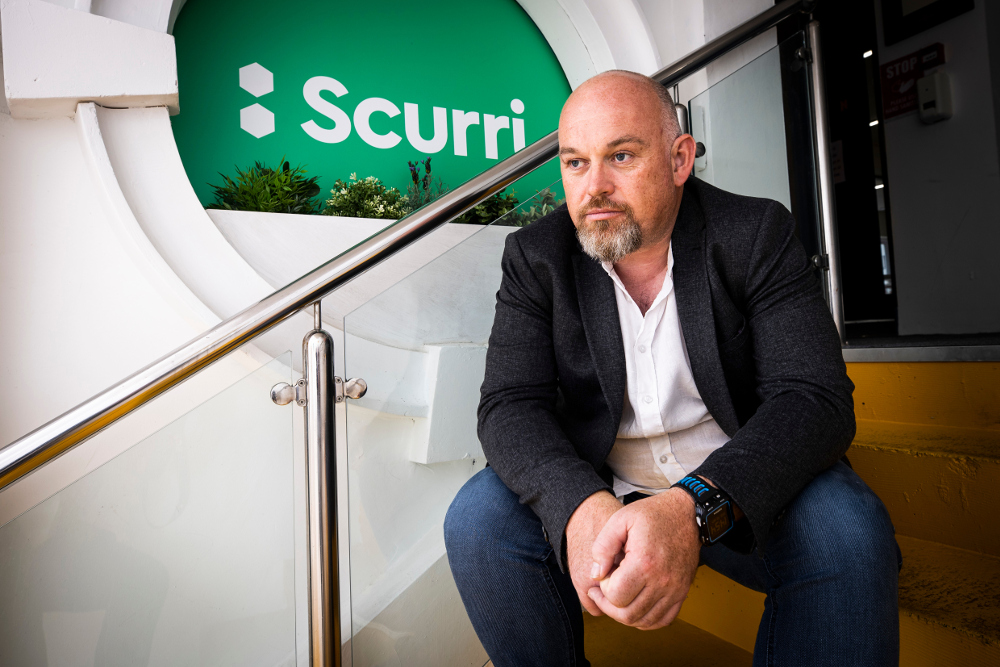 Wexford-based Scurri is redefining the future of retail. Its technology connects and optimises the e-commerce ordering, shipping, and delivery process. The company adds value at multiple stages along the e-commerce journey: from selecting the most effective delivery option for each package, creating accurate labels, tracking the packages, and running analytics to deliver insight to support process improvement. Founded by Josephine O'Connor, Rory O'Connor (pictured) and Eugene Crehan, the company recently revealed plans to triple its workforce to 120 employees after raising €9m in an investment round led by Gresham House Ventures. This brings the Wexford-based company's total funding to €15.3m to date.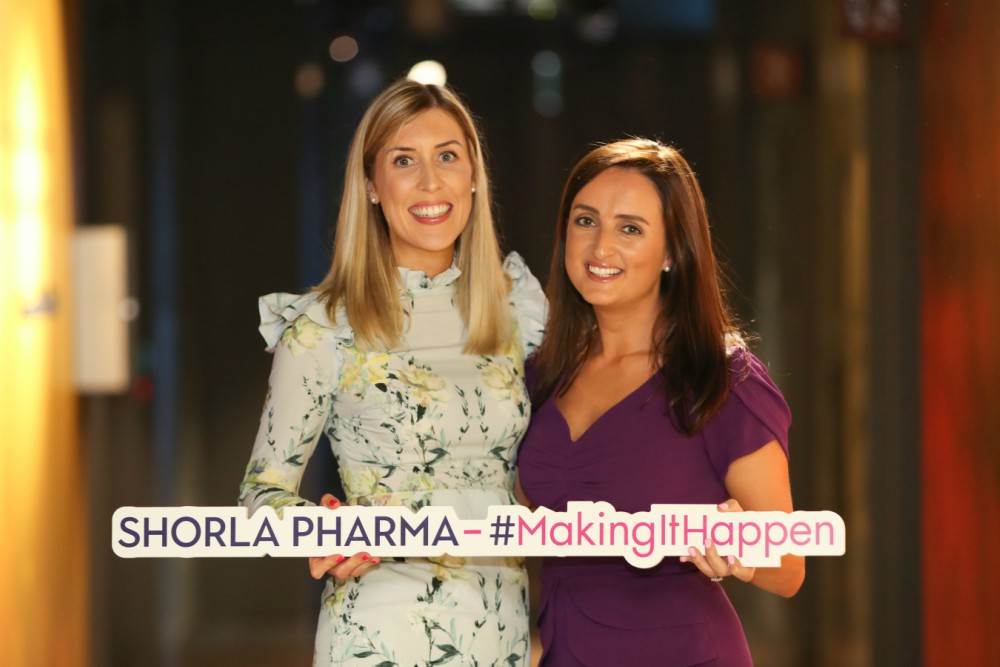 Started in 2018 by Sharon Cunningham and Orlaith Ryan, Clonmel (pictured), Co Tipperary, start-up Shorla focuses on developing oncology drugs with a focus on rare, orphan and paediatric cancers. Together with a strong team of scientists, clinicians and an extensive industry network, the company has an advanced pipeline of innovative drug products to treat a number of unmet patient needs. The funding will support the advancement of the product pipeline, along with expansion of technical and commercial operations in both Ireland and the US. Last year the company raised €7.4m in a Series A investment round.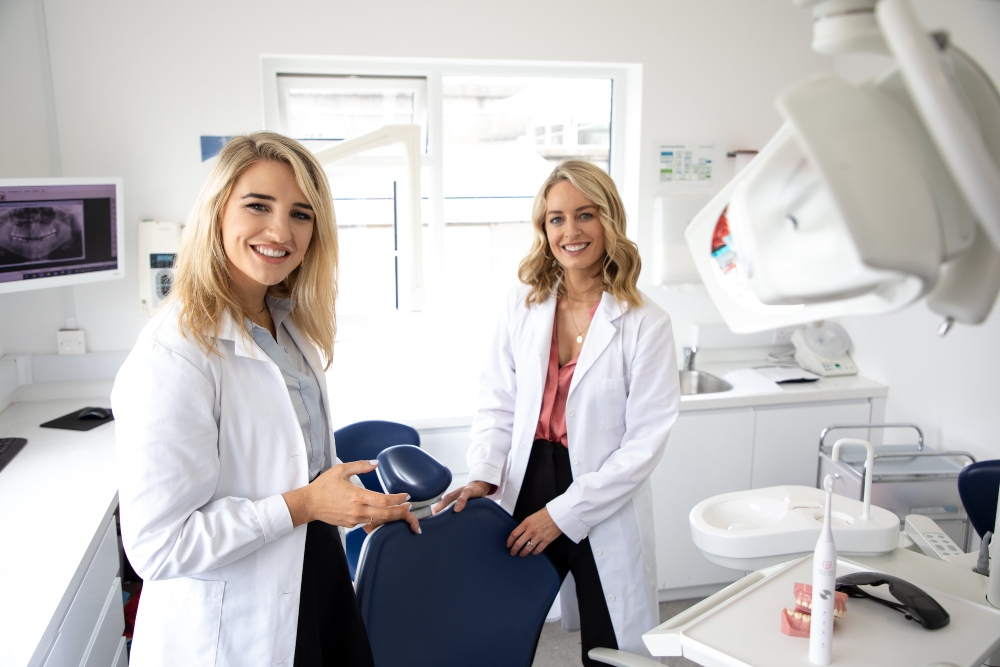 Vanessa and Lisa Creaven from Spotlight Oral Care
Set up just five years ago by Dr Lisa and Dr Vanessa Creaven, two sisters who are both dentists along with Dr Barry Buckley, Spotlight has developed safe and effective oral care products that are clinically proven to target your dental needs. Since 2016, the oral care brand has revolutionised the industry, with their toothpaste tubes being the first 100pc recyclable tube in the world. Spotlight Oral Care develops, markets, and sells a comprehensive range of products for specific consumer oral care needs both online and through blue-chip retailers in Europe, the UK, and the United States. The company currently has 17 products in its range, all of which are clinically formulated and tailored to target specific oral health needs using clean, active ingredients. Spotlight Oral Care has experienced significant demand and growth over the past 18 months, with turnover trebling to €19m in the last financial year. In July the company raised €12m in a funding round led by Development Capital that will enable the company to drive its international expansion into Europe and the US.
Talivest helps manage employees' wellbeing and can be used to predict engagement levels and burnout risks. The Cork-based company lead by founders Laura Belyea and Jayne Ronayne recently raised $1m in a funding round led by Voxpro founders Dan and Linda Kiely. Other investors include CPL founder Ann Heraty, Google Ireland MD Ronan Harris and PCH CEO Liam Casey.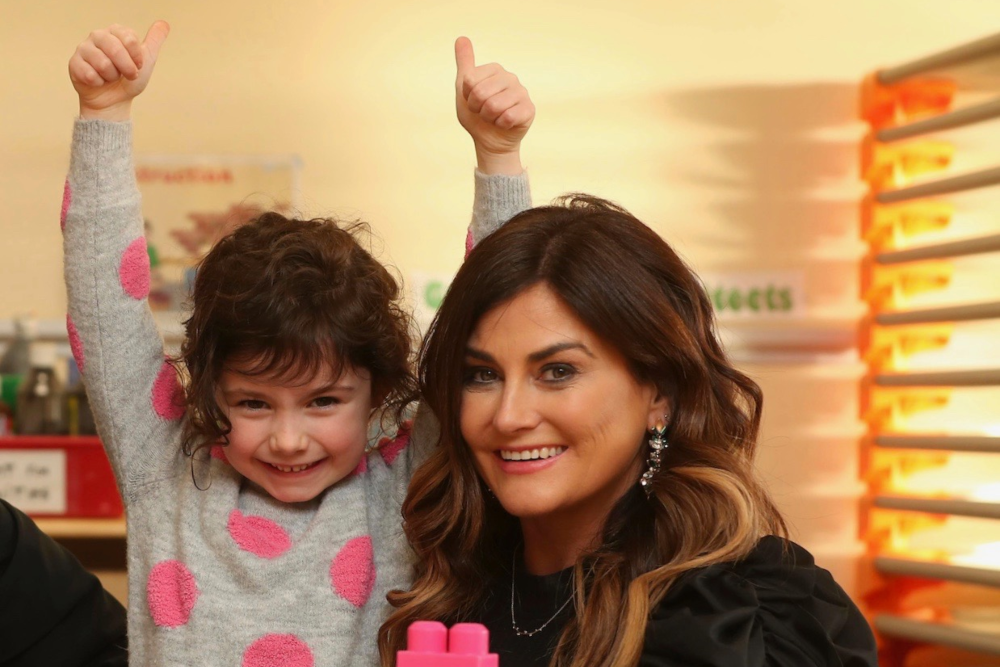 Tigers Childcare was founded by Karen Clince (pictured) in 2003. Today the business operates 13 childcare facilities in Dublin and one in London. It employs over 200 people and provides childcare services to more than 2,000 children. It is the third largest childcare provider in Ireland by the number of sites. The business recently raised €10.5m in equity funding from growth capital investor BGF.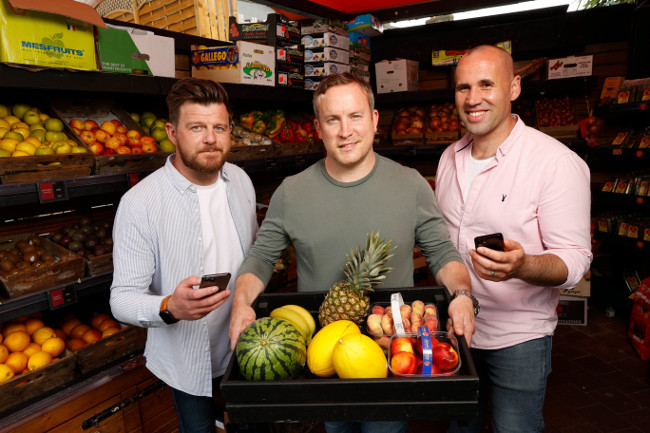 Unify Ordering co-founders Louis Williams, Barry McNerney and Paul Lawless
Unify Ordering was born out of Barry McNerney's own experience in the restaurant industry as owner of Lotts & Co., Paulie's Pizza, and Junior's Deli and Café. Unify Ordering is shaking up the hospitality sector by replacing an antiquated and fragmented ordering process for Buyers and Suppliers on one mobile-friendly platform. Unify Ordering has over 2,000 suppliers and restaurant customers on its ordering platform and CEO and co-founder, Barry McNerney, said, "The vast majority of orders on Unify are for the next day or for the day after so we haven't seen a huge amount of cancelled orders due to delayed reopening, however, talking to suppliers, who have to pre-order goods ahead of any market demand – they are sitting on stockpiles of goods."
Vaultree has been growing in stealth mode since been founded only a year ago by software engineers hellbent on making it possible to work with fully-encrypted cloud-based data without the need to decrypt or surrender security keys. The Cork-based company led by founders Maxim Dressler, Ryan Lasmaili and Shaun McBrea recently raised $3.3m in a round led by Ten Eleven Ventures, Enterprise Ireland, Unpopular Ventures, HBAn and former Cisco chief security officer John Stewart.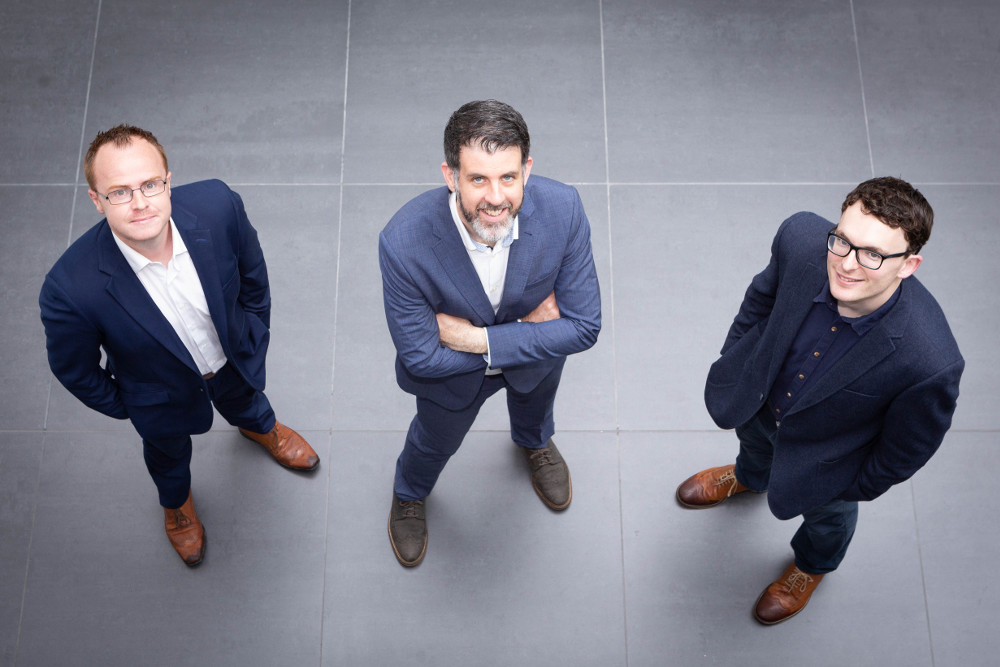 Sean Commins, Stephen Cox and Nigel Phelan. Image: Martina Regan
Venari Medical is the creator of a device called BioVena, which it claims is the world's first medical device to utilise the body's biological response to treat varicose veins and venous ulcers. The company, based in Oranmore in Galway, was founded by Sean Commins, Stephen Cox and Nigel Phelan and has its eyes on a global market. In the US alone the market for the treatment of chronic venous disease (CVD) is growing 15pc per annum and at current insurer reimbursement rates is valued at €500m.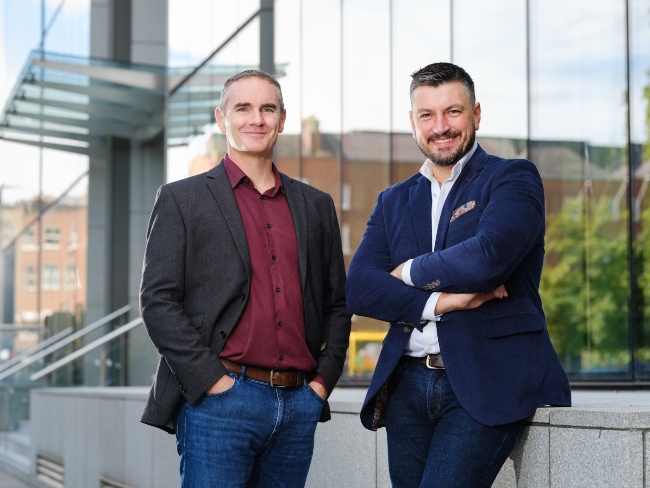 Vromo CEO Brian Hickey and CCO Alan Hickey
Vromo has developed a dedicated software platform for food delivery to better track deliveries by giving a bird's eye view of fleets in real time. The platform is live in 250 cities worldwide and is used by businesses like Doordash, Burger King and Deliveroo. The business, led by Alan and Brian Hickey, recently raised $8m in a funding round. It is headquartered in Dublin and has offices in New York and Waterford.
Vudini Co-founded by entrepreneur Voxpro's Dan Kiely along with Ricky Hill and Mike English, Vudini helps individuals and companies to appear more prominently on platforms like YouTube. Originally known as Videorankme, it uses AI to help creators and brands monetise and scale audiences on social media. The business recently raised more tan €2m oin seed funding.
Telehealth platform WebDoctor enables engagement and collaboration between healthcare practitioners and their patients. More than 350,000 Irish patients are registered on its GP platform. Founded in 2013 by Oisin and Howard Kim and Martin Commins, WebDoctor recently raised €3m from VentureWave Capital's Impact Ireland Fund.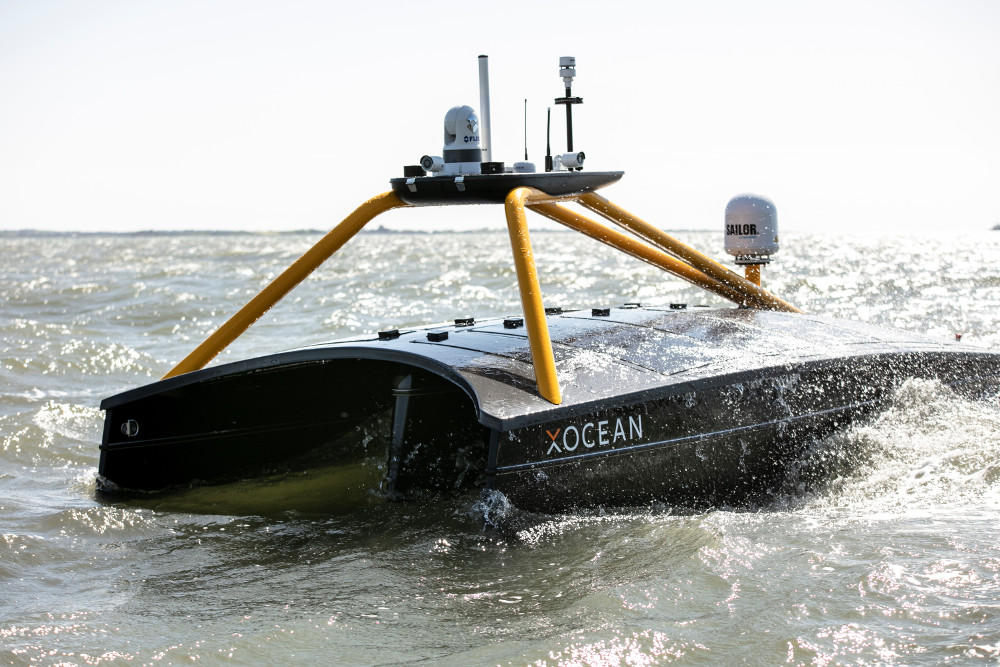 Data gathered by uncrewed surface vessels made by Louth business Xocean have the potential to transform ocean exploration as well as offshore wind farms by gathering whole oceans' worth of data. Founded by James Ives, Xocean's data technologyallows large businesses such as energy companies to survey the ocean floor to do everything from discovering minerals, maintaining important fibre optic telecoms networks to surveying for suitable locations for offshore wind farms. The company recently secured €8m in an investment round that values the company at more than €100m.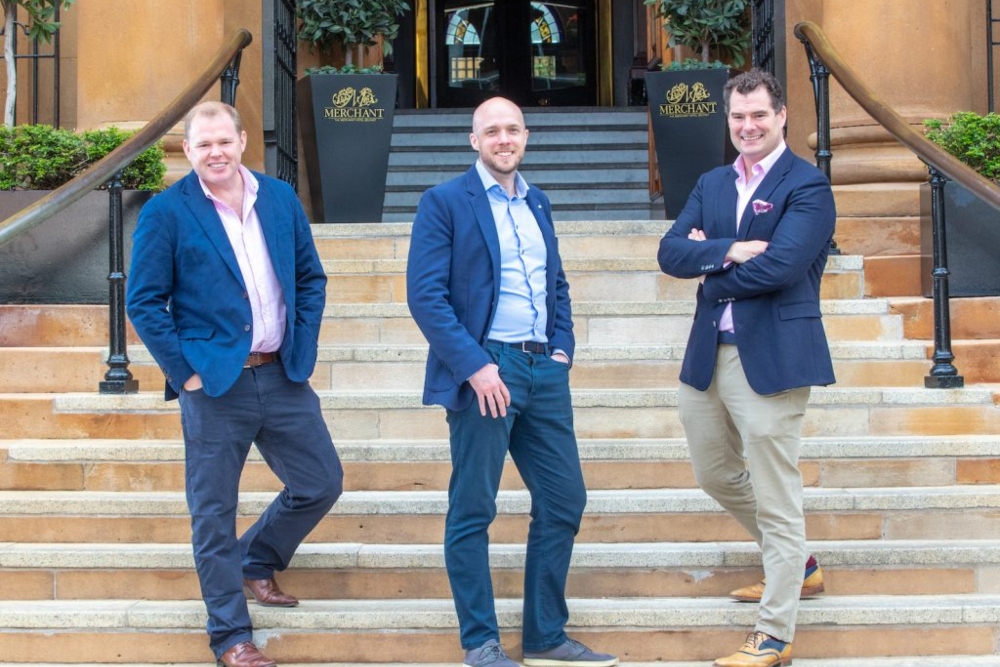 Edward Barroll Brown of Grafton Capital (left) with Dr Kevin Collins and Tommy Kearns of Xtremepush
Founded in 2015 by Tommy Kearns and Dr Kevin Collins, Xtremepush enables its global client base to drive revenue and enhance customer experiences through personalised, data-driven communications across all digital channels. Earlier this year the company said it is to double its workforce in Ireland and overseas to 140 people after it secured $33m in funding. Ranelagh-based Xtremepush has undergone continual growth year-on-year since its launch in 2014 and already employs 70 people in Ireland, the UK, Central and Eastern Europe, and at its recently opened US headquarters in New York State.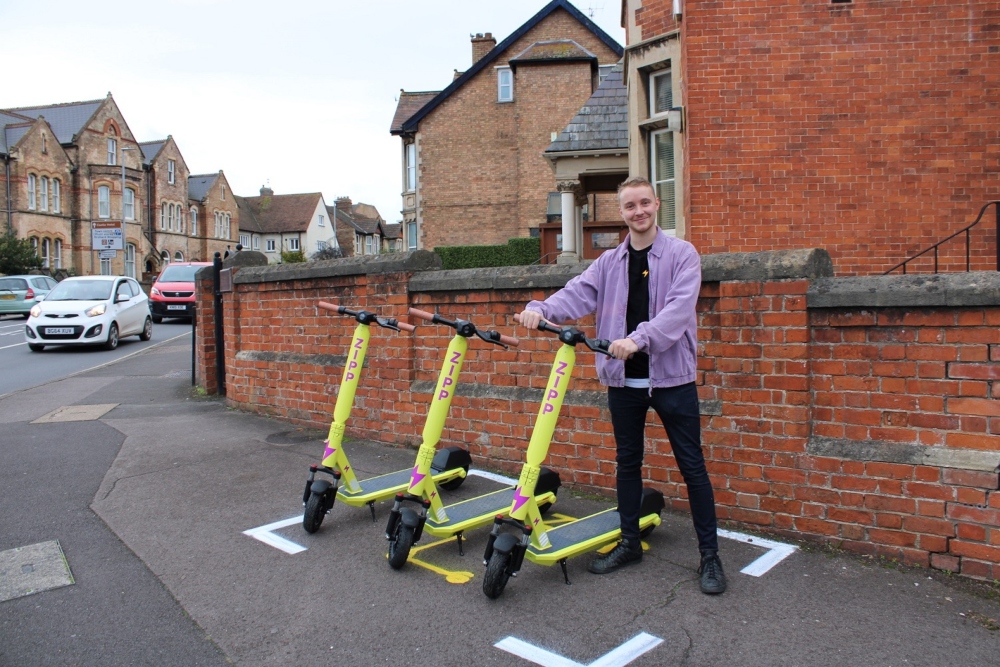 Zipp Mobility which was founded in 2019 by Charlie Gleeson (pictured) is rolling out an e-scooter network in Ireland, the UK and mainland Europe. Zipp is currently operating e-scooter schemes in eight cities including three in Poland and five in the UK. It now plans to significantly increase the number of e-scooters it operates in the coming months as it prepares to roll-out its shared e-scooter service across Ireland – pending e-scooter legislative approval – expand current operations and launch in additional European countries. Zipp Mobility has now raised over €2m in funding and a number of high-profile private investors, including former Irish rugby international Brian O'Driscoll, have already invested in the company. The company currently employs a staff of 25 and expects to grow the team to 35 by the end of 2021.