We look at 27 young Irish businesses playing a fundamental role in making the digital economy a reality locally and globally.
While Ireland on its own might represent a tiny fraction of the global e-commerce market, it plays a pivotal role as the digital capital of Europe and is home to many internationals headquarters of the biggest digital giants in the world.
Less understood is how the impact of its young and ambitious digital entrepreneurs from Stripe to firms like Xsellco, Webio and Buymie to new entrepreneurs like Bounce Insights and Imprint ripples through every sinew and fibre of the digital economy globally.
From small businesses right up to global giants, businesses gearing up for pivotal online shopping occasions like Black Friday or Christmas are using everything from payment systems, conversational systems, analytics and more, all made by Irish-founded or Irish-led businesses.
We look at these young powerhouses of e-commerce who are making digital business a reality in multiple verticals and across multiple geographies.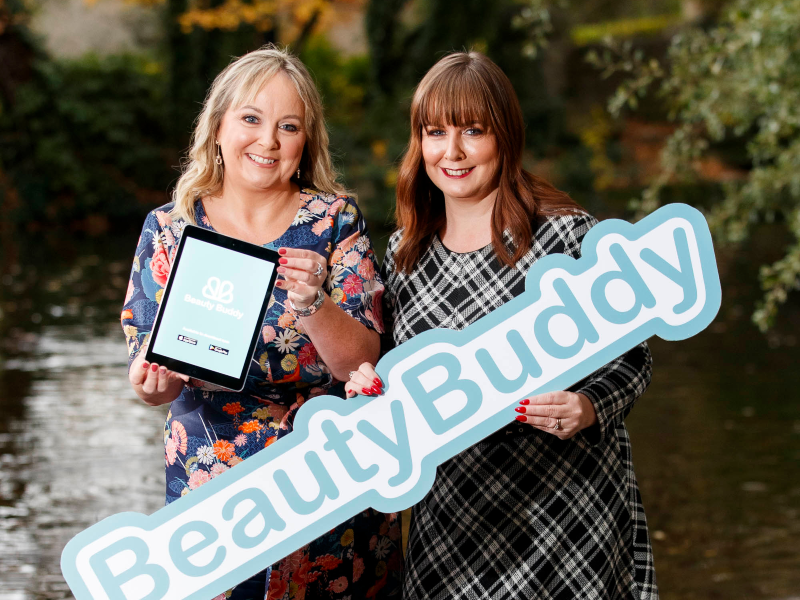 Sisters Tracy Leavy and Wendy Slattery
Sisters Wendy Slattery and Tracy Levy have built The Beauty Buddy, a data analytics company dedicated to the beauty and cosmetic industry.
The Beauty Buddy provides real-time insights and actionable data to global retailers.
Data is gathered directly from consumers' social interactions through a product review app designed specifically for beauty consumers.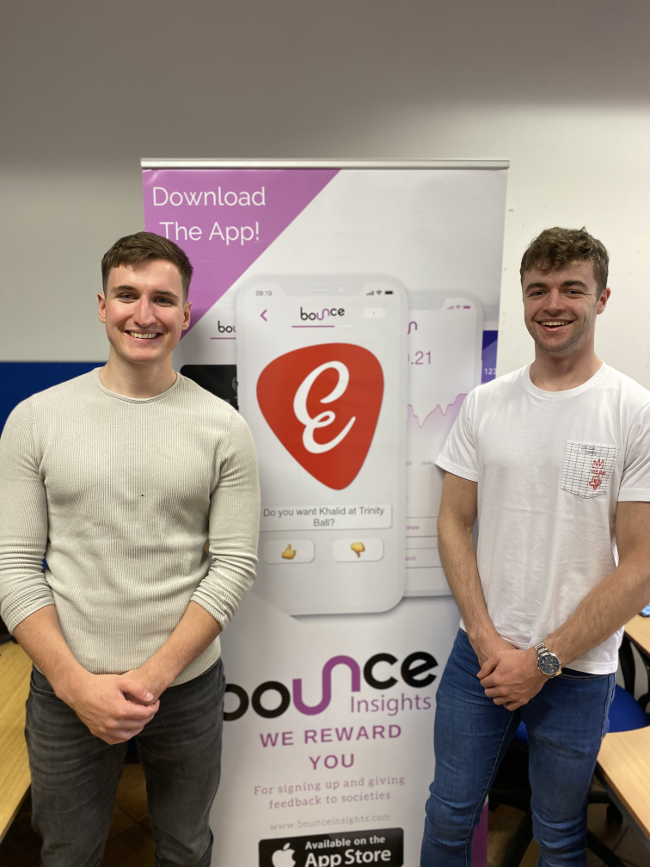 Bounce Insights co-founders Charlie Butler and Brian O'Mahony
Dublin start-up Bounce Insights is transforming market research as we know it, enabling researchers to get answers directly from their target market.
The young Dublin company is moving the dial on market research, changing the narrative from "we think" to "we know" directly from the Bounce Insights dashboard.
Bounce Insights was founded by five Trinity College Students (now graduates), from both business and computer science backgrounds who started working as a team back in January 2019.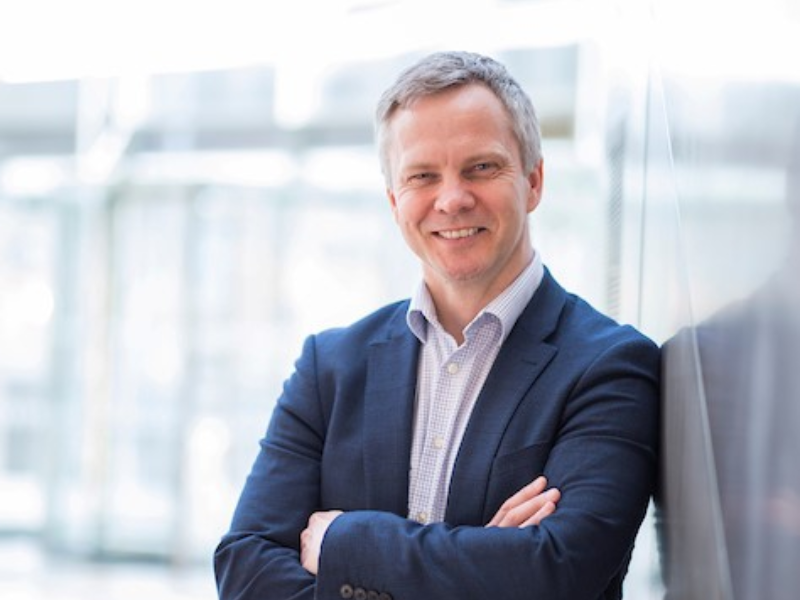 Buymedia founder Fergal O'Connor
Buymedia is building a community of what it terms "advertising superheroes" by helping SMEs to grow through more effective advertising.
The company claims to have built a world's first in terms of an online platform that helps SME advertisers to plan, purchase, manage and monitor their advertising across all media, both traditional and digital, to increase return on investment from advertising.
"We believe that SMEs are the real business superheroes – they work hard, the support their community, their lives are a constant struggle and they have to compete for customers with big brands who have better insights and data, greater resources and expertise," said co-founder and CEO Fergal O'Connor.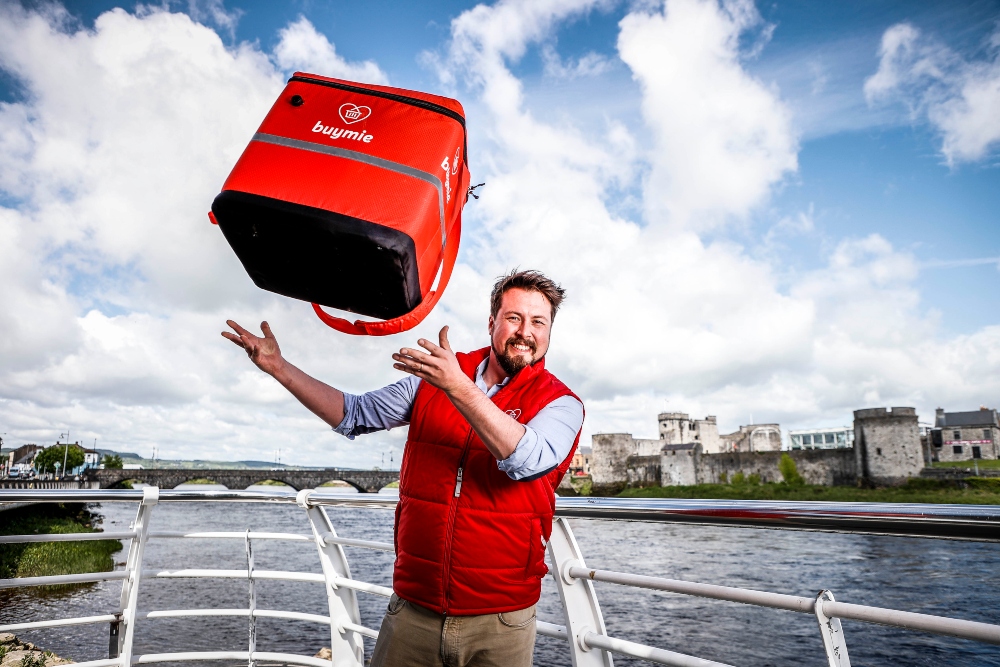 Buymie CEO and founder Devan Hughes
Buymie has created a platform using artificial intelligence (AI) technology that enables consumers to access multiple large grocery retailers and receive short notice delivery to their chosen destination in as little as an hour.
Currently, the Buymie service is available in Dublin, Cork, Limerick and Galway through partnerships with Lidl, Tesco and Dunnes.
Buymie has grown over 500pc year on year comparing January 2020 to January 2021. In June 2020, Buymie closed a Series A funding round of €5.8m in new investments into its business, to take its total capital raised to €10.5m.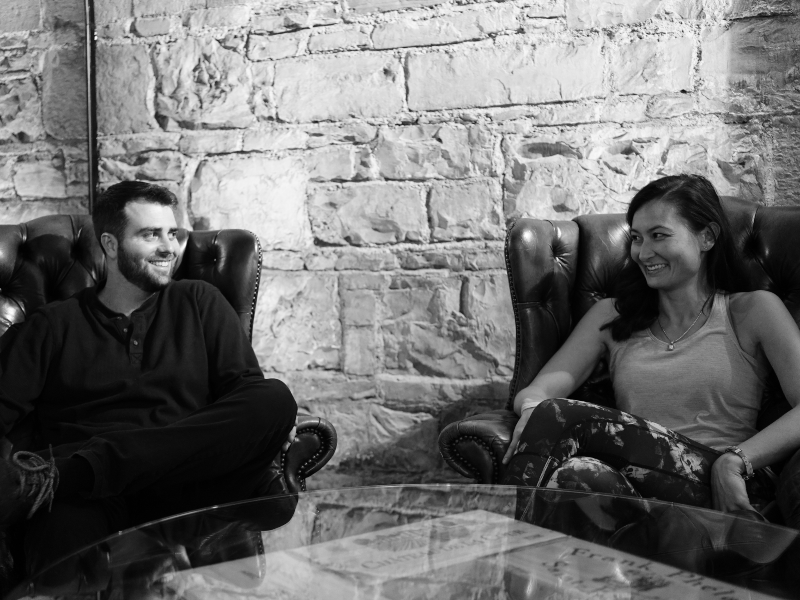 Change Donations founders William Conaghan and Lizzy Hayashida
Dublin start-up Change Donations is transforming the fundraising process for charities, enabling donors to link their debit cards and donate rounded-up change to their selected cause.
Dedicated to charities, non-profits and philanthropists, Change Donations is applying a fintech solution to a no-brainer way for people to support causes they care about.
The platform links to donors' credit or debit cards and automatically rounds up their purchases to the nearest euro, donating the round-up difference to a charity or cause.
Dmac Media is a web design company headquartered in Sligo with offices in Dublin and Cork. It has a large nationwide client base of over 400 active users and over 1,000 clients. The company is very innovative in its approach and has established a niche in integrating external software such as Sage accounts or a Customer Loyalty Scheme with the clients' online platforms. Clients include household names such as Londis, Spar, Agridirect and Kepak. The company is developing new markets and currently working with Enterprise Ireland to expand into the UK post-Brexit.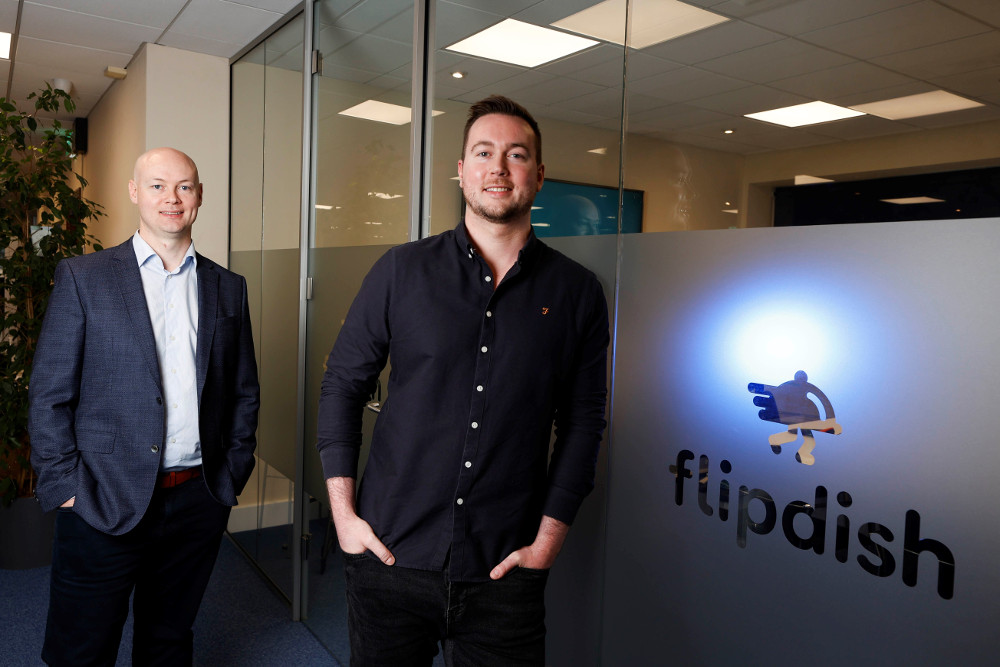 Founded by brothers Conor and James McCarthy (pictured) in 2015, Flipdish puts restaurants, cafes and takeaways of all sizes in control of their business growth with a digital ordering and marketing system that builds brands, grows profits and turns customers into regulars. The company's revenues have increased 10x since its funding round in 2018. Last year Flipdish announced the creation of 300 jobs over the next 12 months as part of its rapid expansion.
Operating in 15 countries including Ireland, France, Germany, Spain, UK and US, Flipdish provides its technology to thousands of independent restaurants as well as major brands like Yamamori, Wowburger, Sprout & Co, Base Pizza, Romayos, Dunnes Stores and Eddie Rockets.
Earlier this year the company raised €40m in a round led by Tiger Global Management, bringing total investment in the company to $47.5m to date.
Founded by Irish entrepreneur Mark Roden, Ding's platform lets users around the world transfer mobile phone credit to each other. More than 300,000 people around the world use Ding's platform each month to send mobile phone credit as a form of cross-border remittance. In recent months the company took on external investment for the first time in 15 years after selling a majority stake to Pollen Street in a $300m deal.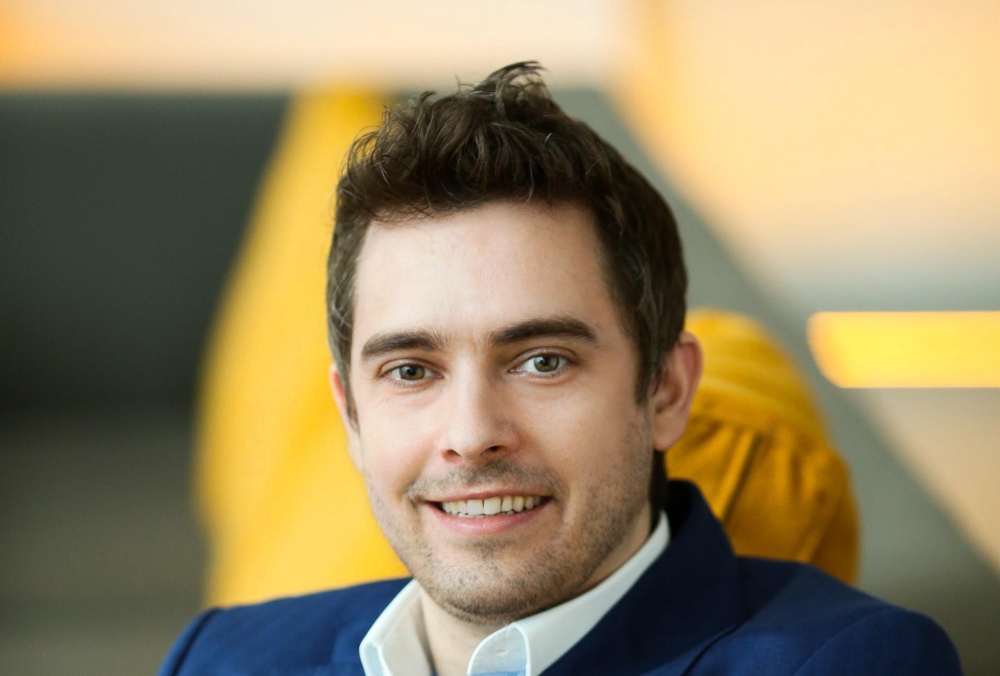 One of Ireland's original e-commerce pioneers, John Beckett (pictured), CEO of ChannelSight, first flew to prominence when as a teenager in 1999 he built the very first Ryanair website along with a school pal for £20,000. Since then he has built up a global e-commerce business called ChannelSight which is key to the e-commerce strategy of for global brands such as Bosch, Philips, Coca Cola and Sony.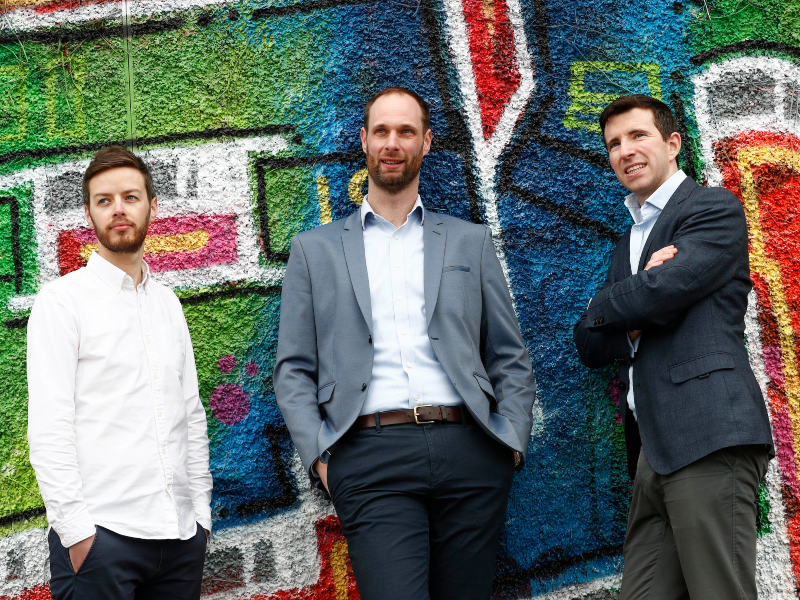 Dublin start-up EdgeTier delivers high-quality analytics products and services to clients in the areas of customer service, customer simulation, and analytics services. Founded in 2015 by Bart Lehane, Ciaran Tobin and Shane Lynn, the company recently raised €1.5m in a funding round led by Episode 1, ACT Venture Capital and Enterprise Ireland. The company recently won Enterprise Ireland's Digital Disruptor award.
Glofox is a business management platform that encompasses an integrated mobile and web application, a booking platform and payment processing, all specifically tailored for the health and fitness industry. The company was founded in 2014 by Conor O'Loughlan, Anthony Kelly and Finn Hegarty. Last year it emerged that Glofox raised $10m (€9.2m) in funding as well as the launch of a new platform that enables gyms and fitness studios to deliver live streaming and premium on-demand content. The $10m funding brings total funding raised by Dublin-based Glofox to almost $23m..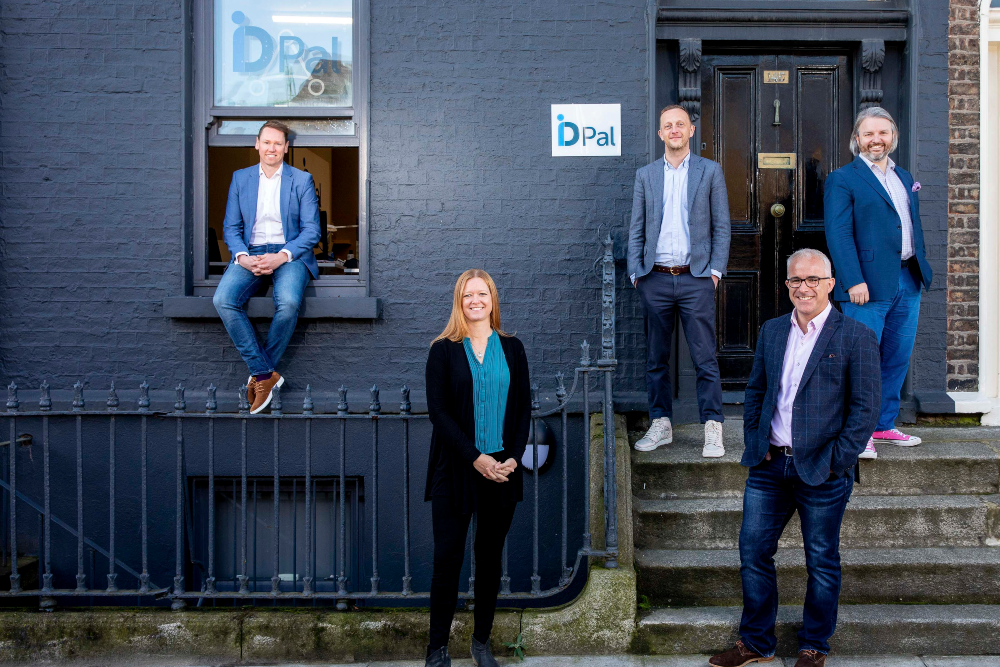 Colum Lyons, founder and CEO; Shelley McKinney, CMO; James O'Toole, CBO; Simon Montgomery, director of Operations; and CTO Rob O'Farrell. Image: Conor Healy / Picture It Photography
ID-Pal enables businesses to verify the identity of customers in real-time simply, securely and conveniently. The company was founded by James O'Toole and Colum Lyons and enables businesses to onboard and verify customers identity in seconds.
ID-Pal's mission is to take the cost, risk and frustration out of customer onboarding.
The ID-Pal system uses mobile technology that allows clients across multiple industries and sectors, including but not limited to payments, financial services, legal, insurance and property, to facilitate verification of their customers' identities quickly and easily.
Last year ID-Pal raised €1m in funding to fuel its local and global expansion.
Imprint is a Dublin-founded but New York-headquartered business headed by Kildare native Daragh Murphy.
The company has created a branded payment services that doesn't require credit checks when payments are being made, charges no interest and has no fees. Consumers get 5pc back every time they shop at their favourite brands.
Imprint recently raised $38m in a funding round led by Stripe but also involving Kleiner Perkins, Thrive Capital, Affirm, Allen & Co as well as former Goldman Sachs CEO Lloyd Blankfein and chat show host James Corden.
Intercom is a customer messaging platform started in San Francisco in 2011 by four Irishmen – Des Traynor, Ciaran Lee, Eoghan McCabe and David Barrett – and which in 2018 sailed past the $1bn valuation. The company employs about 600 people in five offices worldwide and has more than 30,000 customers, including Facebook and Amazon. Most of the company's engineering takes place at its Dublin office on St Stephen's Green. Earlier this year the company scored a major coup by appointing Karen Peacock, named one of the "top 50 most powerful women in technology" by the National Diversity Council in the US, as its CEO.
LoyLap was started in 2012 by Irish entrepreneurs Patrick Garry and Conor O'Toole. LoyLap helps businesses to market to their customers in an automated way. It has a number of features beyond a loyalty application. It can send promotions to customers on their birthday, it can suggest new products to customers based on their past spend, being able to be integrated into POS systems. It can also act as a digital wallet, while also allowing customers to order ahead. LoyLap is currently helping over 3,300 businesses, it has over 1m users and has enabled transactions of more than $130m.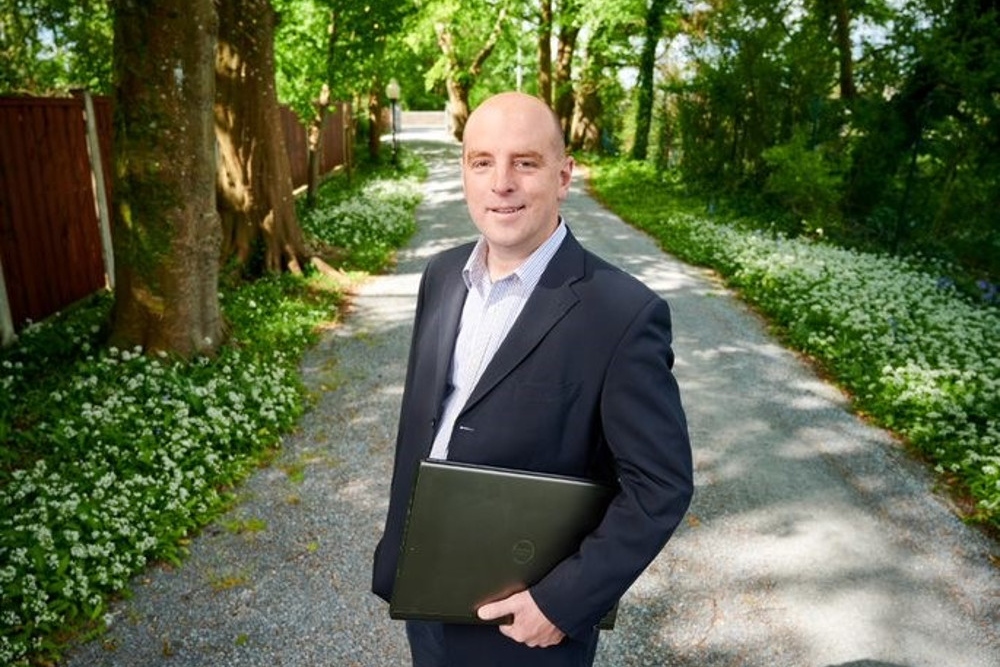 Magico, the implementation team and sister company to the AB Commerce platform (Analytics Based E-Commerce) has been delivering websites to Irish business since 1999.
Founded by e-commerce expert CEO Paul Montwill (pictured), its headquarters are in Ennis, Co Clare.
At the height of the pandemic Magico's retail clients in the B2B and B2C spaces reported a 250pc uplift in sales and revenue in 2020, with some in the sports and pharmacy sector achieving an impressive 500pc increase.
They represent a widely ranging client base, in a host of different industries including the pharmacy and health sector with Molloys Pharmacy and Nourish; footwear and fashion with Vaughan Shoes and Secret Fashion Fixes; construction with Heat Merchants and Tubs & Tiles; and a variety of retail outlets such as Fancy Dress Party Store and Petworld, to name but a few.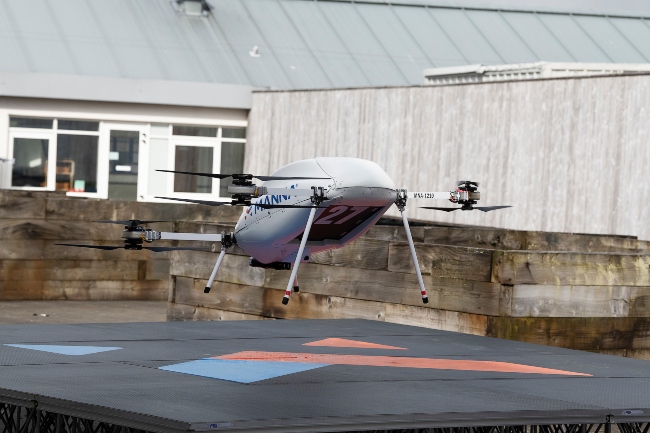 Bobby Healy, one of the brilliant minds behind the success of CarTrawler, is back with Manna, a fascinating new venture focused on using drones to deliver goods. Originally the venture focused on food deliveries but with the onset of Covid-19 it has pivoted in the direction of delivering medication and critical supplies to vulnerable people. If he is successful Healy could be the author of a breakthrough in transport platform that could make much of the road transport of goods by road a thing of the past. Manna has already attracted backing from venture capital firms Elkstone Capital, Atlantic Bridge and Frontline Ventures and recently Healy said he is aiming to raise $100m next year to scale up the business.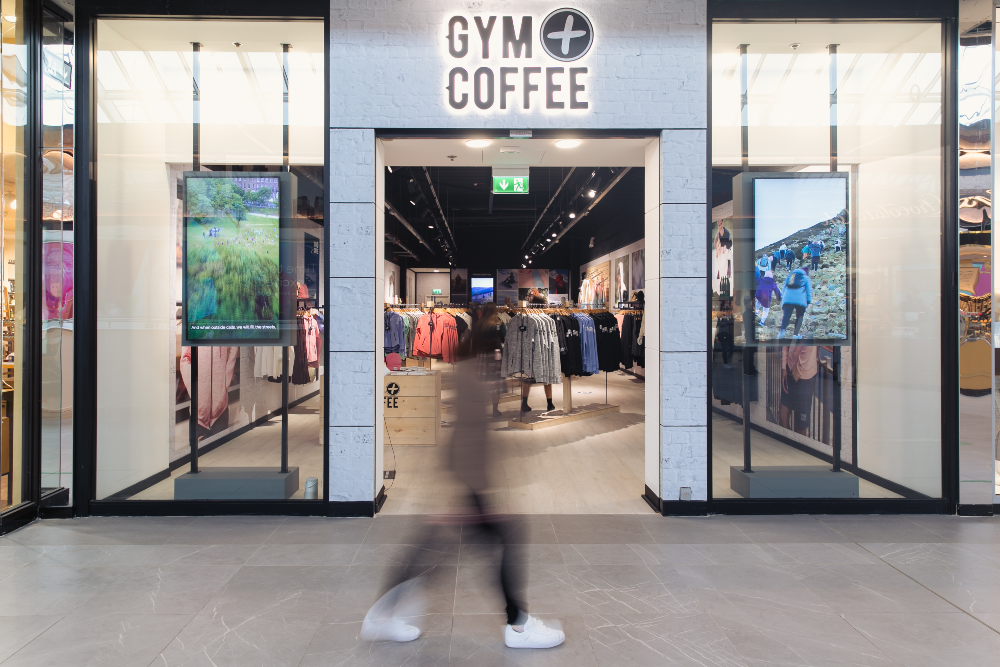 Popertee is a platform that connects brands with spaces for short term retail and marketing campaigns using proprietary technology. The business was founded in 2016 by Lucinda Kelly, former marketeer at Paddy Power and combines AI and social media to match the perfect audience with the perfect location for experiential marketing, pop-ups, events and brands looking to test markets.
Phorest has developed cloud-based salon software solutions for hair, nail and beauty salons and spas. Phorest Salon Software takes the pain out of managing and growing salon businesses. Founded in Dublin in 2003 by Ronan Perceval along with Dylan Collins and Sean Blanchfield, the company is one of the biggest scheduling platforms for beauty salons in Europe, with 88pc of salons in Ireland and 19pc of the UK market. In 2018 Phorest secured €20m in funding from US investment firm Susquehanna Growth Equity in a move that facilitated a buyout of, and a healthy return for angel investors who backed Phorest through the Halo Business Angel Network (HBAN).
Dun Laoghaire-headquartered digital commerce player Profitero is eyeing the digital future of brands. Profitero is an e-commerce intelligence business for retailers and brands and tracks products across 8,000 online stores in 50 markets for 4,000 clients including Adidas, L'Oreal and General Mills. The company was founded in 2010 by Vol Pigrukh, Dmitry Vysotski and Kanstantsin Chernysh and is headquartered in Dun Laoghaire.
Scrapinghub which enables businesses to extract data from the web, was founded by Shane Evans. The business now employs 180 staff – mostly remote workers in 20 countries. Originally the head of engineering at Lastminute.com, Evans has built Scrapinghub into a business with more than 2,000 customers that supports 1m developers and that has revenues in excess of $12m.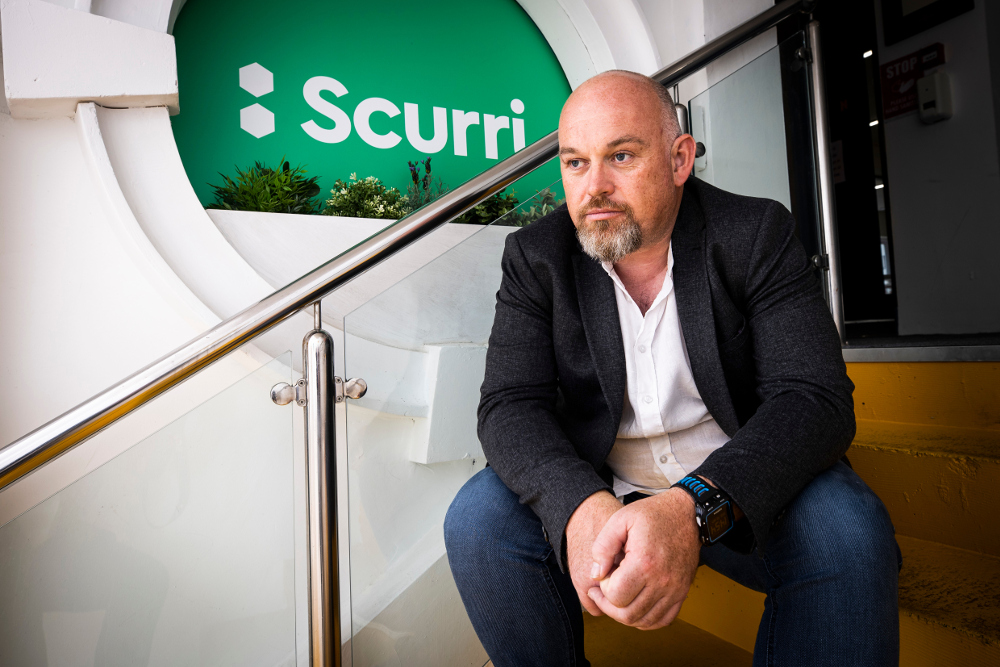 Scurri co-founder and CEO Rory O'Connor
Wexford-based Scurri is redefining the future of retail. Its technology connects and optimises the e-commerce ordering, shipping, and delivery process.
The company adds value at multiple stages along the e-commerce journey: from selecting the most effective delivery option for each package, creating accurate labels, tracking the packages, and running analytics to deliver insight to support process improvement.
Founded by Josephine O'Connor, Rory O'Connor and Eugene Crehan, the company recently revealed plans to triple its workforce to 120 employees after raising €9m in an investment round led by Gresham House Ventures. This brings the Wexford-based company's total funding to €15.3m to date.
After selling his software firm to e-commerce company Clarus, Chris Byrne started SensorPro from the same building in Plassey, near the University of Limerick. Along with CTO and co-founder Richard Coady, they could see US marketing tools lacked the principles of GDPR baked into the platform. So they established SensorPro as an EU-made email marketing and survey platform. The US advertising agency Epsilon Publicis Groupe and ERP firm Epicor white label the solution. Customers include WD40, Mick's Garage and An Post. The company recently published a new Shopify app to help store owners send email to customers on a schedule and identify customers likely to buy. Launched on 4 May, 78 European stores had signed up for the service within the month.
Irish fashtech start-up Skmmp is an enterprise supply chain optimisation product for the wholesale fashion industry that helps designers, wholesalers and retailers get more lines of clothing in stores. The business, which was founded by Aileen Carville, is focused on the $275bn wholesale luxury fashion industry. Skmmp's virtual showroom centralises wholesale order management and with the onset of Covid-19 it has emerged that the company is being approached by major fashion brands to digitise their collections.
Irish-led, San Francisco-headquartered Stripe is making e-commerce payments processing accessible and actionable for businesses all over the planet.
The business was founded in San Francisco 2009 when CEO Patrick Collison was just 22 and his brother John was 19.
Prior that the brothers who hail from Nenagh but as teenagers living in Limerick established a start-up in 2007 called Shuppa that later became known as Auctomatic. They sold Auctomatic for $5m when they were just 19 and 17 respectively.
Stripe was recently valued at $95bn following a $600m fundraise. It employs more than 4,000 people globally, including 400 in Dublin. Earlier this year Stripe revealed plans to create 1,000 jobs in Ireland, including hundreds of software engineering roles.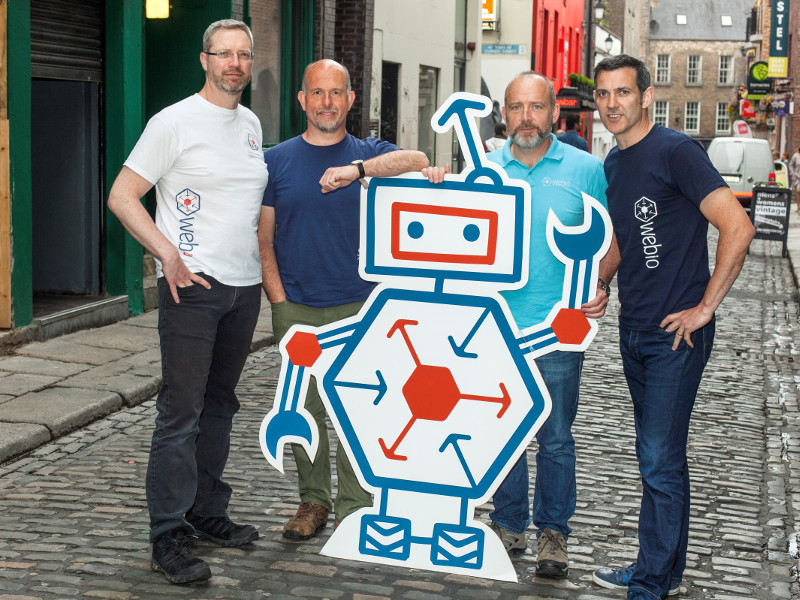 Webio founders Paul Sweeney, Graham Brierton, Mark Oppermann and Cormac O'Neill.
Dublin and Limerick-based Webio provides conversational middleware for very large companies in retail, financial services, and utilities. Founded by Paul Sweeney, Graham Brierton, Mark Oppermann and Cormac O'Neill Webio recently raised €500,000 to complete a €1. 5m pre-Series A funding round.
Webio which came in at number two on the Deloitte Technology Fast 50 last year operates in the conversational AI market which is expected to grow to €11bn by 2024.
While its customers have been predominantly in the Irish and UK markets, Webio has recently secured several key partnerships in Europe and the US, laying the foundations for future growth.
Webio has a mission to rebalance the credit, collections, and payment ecosystem by reimagining the way customer credit conversations take place.
XSellco makes selling online simpler by empowering e-commerce businesses of all sizes to fulfil their potential. Its products – Repricer, eDesk and Feedback – help firms sell smarter, respond faster and enhance their reputation. XSellco was founded by tech entrepreneur Ray Nolan in 2014. Nolan is a highly successful entrepreneur behind companies like Web Reservations International and Hostelword, which floated publicly in 2015 raising €180m in the process.