Donagh Quigley, co-founder of The Handmade Soap Company in Slane, Co Meath, tells ThinkBusiness about the business's scaling journey and its plans to grow.
The adage 'necessity is the mother of invention' rings through when you consider the scaling journey of Slane-based business The Handmade Soap Company, which has grown employment to more than 70 people during what has been one of the most difficult years for Irish businesses.
In the past year the business smoothly pivoted from a pureplay luxury product to also making necessities such as hand sanitiser, enabling it to maintain employment and nurture its core business.
"A lot of the journey of business is really fixing problems and being resilient."
Quigley and his wife Gemma started The Handmade Soap Company in 2010. "It was literally the perfect cliché husband and wife start-up team working out of the kitchen. We made our first soaps and brought them to the Showcase event that happens every year at the RDS. The event is where shops go to shop and we set up a market stall with eight different types of soap. The response was great, and we landed a couple of big orders and just grew the company from there."
Operating from the old mill building in Slane, The Handmade Soap Company's product range has evolved from those eight bars of soap to a range of handwashes, hand creams, shower gels, body butters, body lotions, shampoos, conditioners as well as bath salts and oils. Ingredients include bergamot, lemongrass, grapefruit, lavender and sweet orange, to name a few.
The simple life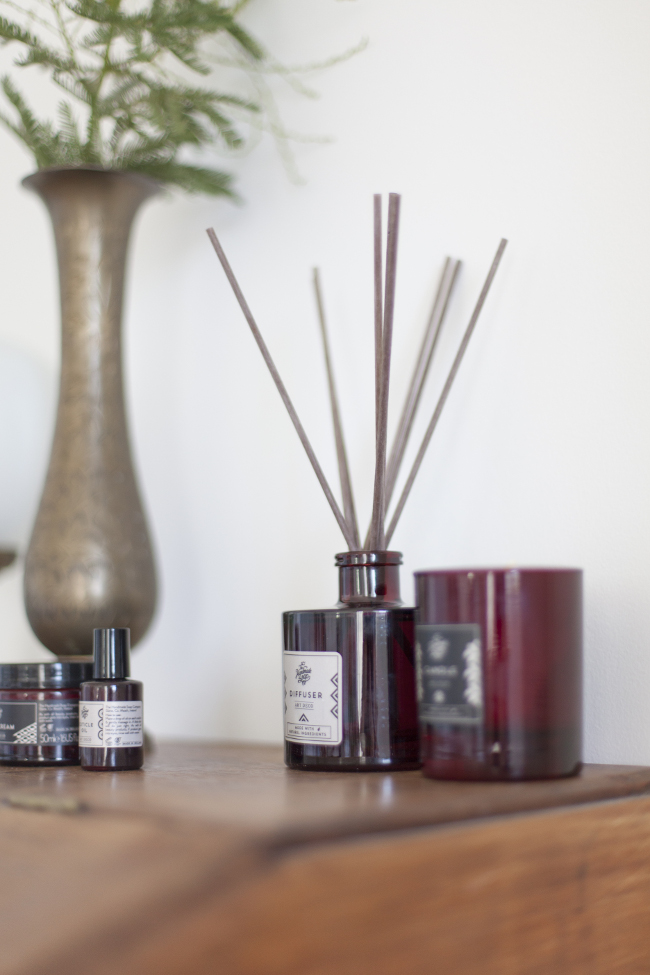 "Were we in the vanguard? Yeah, but it without being deliberate, it was just an extension of the way we were living our lives anyway"
Quigley says that the dream of establishing the business was fostered during his travels. "I have always suffered from dry skin. I used to work outside a lot and all of the commercial mass-produced soaps that you bought in supermarkets at the time seemed to exacerbate it. We were on a family visit to Australia and I went to this little market stall and bought a handmade bar of soap and I tried it out and thought 'wow, this hasn't made my condition worse.' And that was the start of it. It then became a trade-off between a mixture of trial and error to going on courses to see how it was made.
"So, the premise was that it would be made only from the most natural ingredients."
He also formed his views on food and that that if you don't understand the ingredients on a product – such as details on a chocolate wrapper – don't consume it. "And we've been very much the same about cosmetics, if you don't understand what's in it, don't put it on your body."
At its core The Handmade Soap Company's ingredients are deliberately simple: caustic soda/sodium hydroxide, olive oil, sustainable palm oil, coconut oil, water and a centralised fragrance. "So even though the range has expanded the philosophy has pretty much remained the same. And the soaps we make still only have those core ingredients in them."
Quigley said the ethos of the company echoed how they were already living their lives; baking their own sourdough breads, making honey and meads from their own apiary. "Were we in the vanguard? Yeah, but it without being deliberate, it was just an extension of the way we were living our lives anyway."
Before starting the company, Quigley made a living thatching roofs. However, when the recession hit in 2008 he realised he had been spending more time doing paperwork for grants than actually doing any roofing and decided it was time to do something new.
"But whatever that 'something different' was it had to tick a few boxes: we had to be able to make it ourselves; it had to be of benefit to the end-user and it had to be scalable. It was a lot of intuition because I didn't even know what a P&L (profit and loss) statement was for the first three years of the business. We were just making a product that we believed in, that we would use ourselves and that other people would benefit from.
"I always believed that a business is one of the most creative enterprises there is, and we were coming at it from a creative rather than a business background. There was a steep learning curve of course, every day is still a school day. And I hope that is still the case 12 months from now. It has been a journey very much without a destination in mind. We're quite lucky but we've worked at it as well. And now there's 70 people working in the factory, but we've managed to maintain the values that are important to us."
Growing the business was a gradual process. "A lot of the journey of business is really fixing problems and being resilient. You have to get through the stuff that does go wrong. You have to learn from experience and just learn not to get too excited on the good days or be too down on the bad days. But if you'd said to me 10 or more years ago that I'd be responsible for the wages of 70 or more people, I'd have said it wasn't for me. But it just creeps up on you and you grow into it."
The Covid crucible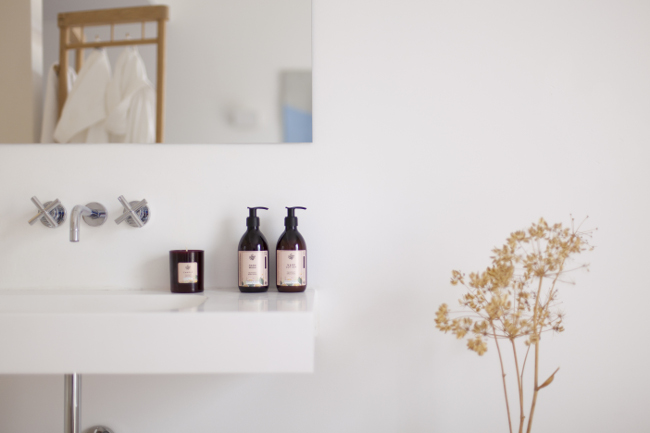 "This time last year we had little over 30 employees and by the end of December it was over 70. So, it was definitely a very busy year for us"
The crucible of the Covid-19 pandemic has been transformative for many Irish businesses, but not necessarily in a good way for all. For The Handmade Soap Company, it meant combining all of the lessons of the past decade to pivot into hand sanitisers to both meet a nationwide need but also safeguard the future of the company.
"I think you need to be nimble in business anyway and that was true pre-Covid," says Donagh. "One of our biggest strengths has been an open mindset. And that means you are always open to new things.
"When it comes to the pivot, it wasn't a huge leap for us anyway because we've always had alcohol-based cleaning products to clean our vessels and that means we are comfortable with the material from a safety-first, operational perspective. But we've also developed some fairly high-level expertise in the cosmetics industry too. Our bottles are made from recycled plastic bottles and before the Covid-19 crisis reached our shores we found out from our suppliers in the UK that supply was being sucked up by suddenly increased demand from China and we had to find new suppliers. So early on we had twigged that something was coming. We were comfortable with managing alcohol and we had a warehouse full of little bottles that we used to supply to hotels. So, in February last year we were able to get ahead of whatever was lying ahead of us."
The massive spike in demand for hand sanitiser in Ireland in April and May of last year was followed by a spike in demand for The Handmade Soap Co's gift boxes as many customers also wanted to let their nearest and dearest know they were thinking of them.
According to Quigley the run-rate for sanitiser and gift boxes continued all through 2020. "This time last year we had little over 30 employees and by the end of December it was over 70. So, it was definitely a very busy year for us."
The demand didn't stop The Handmade Soap Company from innovating and just before Christmas the company launched its newest range called Anam. "This range was a few years in the making for us and what Anam is all about is pushing the green agenda as much as possible. It comes in these smoked amber glass bottles that are so beautiful you'll want to keep them forever. We then post out compostable refills that we co-developed with a German company.
"Our focus pre-Covid was on the US and that's where we are going to focus as well as growth in Germany and Switzerland and the UK. Before Covid, we had lain the groundwork and had been travelling over and back but those seeds are starting to germinate now."
Alan O'Rourke, manager for Meath (North) with Bank of Ireland, praised the success of The Handmade Soap Company. "Everything about the products from the natural ingredients used in the production to the packaging on the shop shelves highlight the love, care and attention that goes into creating a quality range of natural products. Part of their vision was to create a 'no-nonsense product and brand' and they have certainly achieved that goal.
"Since inception the business has adapted to constant changes in the marketplace and none more so than when Covid arrived to our shores that the team at The Handmade Soap Company were quickly able to adapt their production facilities to produce hand sanitisers that were in immediate demand. Mindful of the those most in need in our communities at that time, Donagh and Gemma went one step further and delivered their first supplies of hand sanitisers to the Cystic Fibrosis Association of Ireland to be distributed to CF patients right across the country. A lovely gesture of kindness and consideration when it was most needed."
The sense of being embedded in the community of north Meath carried through at the start of the crisis and the company's founders were able to sate the demand for extra staff by tapping into grassroots and ringing local hotels and GAA clubs to offer work to people who may have lost their jobs because of the sudden lockdown as well as students who were hungry for work. "We couldn't have met demand without the local support," Quigley recalls.
In conclusion, he says the marriage of luxury with necessity will continue to drive The Handmade Soap Company forward.
"Our plan is to double in size in the next two years. The future will be about driving growth in our US and European markets. We have fairly ambitious plans to grow in the next few years but to do it in the right way, especially by pushing the green packaging technology agenda."
By John Kennedy (john.kennedy3@boi.com)
Published: 4 March 2021