For Chupi Sweetman who has grown her eponymous luxury brand Chupi by 51pc and plans 200 new jobs, scaling has always been the perfect dichotomy between creativity and business.
They say it takes a village to raise a child, in Chupi Sweetman's case a world village. The name 'Chupi' comes from a South American phrase meaning 'baby' which her parents picked up from her father's work as an economist for the World Bank and his travels in Guatemala and Honduras. Her mother Rosita was a writer and a journalist who was one of the founding members of the Irish women's movement.
Sweetman's parents travelled the world and it was from this worldly, forward-looking household that she believes she gets her head for business as well as her eye for creativity. In many ways her business Chupi is also a rare combination of a luxury brand but also a technology business.
"The way we see it, people aren't coming to us to just buy a ring … they come to us so that they can tell someone that they love them with something beautiful. That is important"
That business recorded 51pc sales growth in 2020, with 89pc turnover growth in the UK market and an 89pc increase in sales of engagement and wedding rings. Chupi delivered a four-year plan in nine short months, achieving financial, business and brand targets that exceeded expectation, despite the challenging environment.
Virtual shopping appointments allowed the brand deliver the luxury experience of shopping with Chupi, practically in person, worldwide. The business introduced a full VIP care team with six experienced jewellery advisors. The launch of the new digital appointments saw 337 personal shopping experiences managed for customers across 13 countries.
Digital media content was enhanced across all channels, which saw 70pc of traffic come from organic social. Innovation like the launch of Instagram Reels generated 1.6m views.
2021 business development plans for the luxury jeweller include 20 new hires planned for Q1 alone this year, with 200 jobs to be created in a five-year plan.
Business brain, creative eye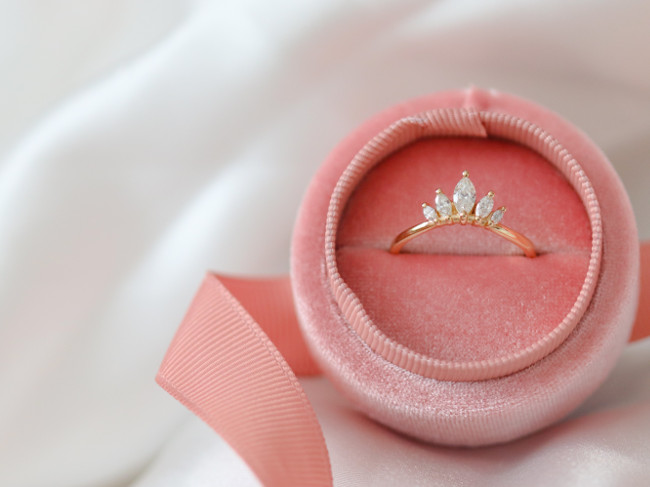 "I think physical retail will always have value to us. There is something magical about it"
Looking back on her upbringing Sweetman recalled: "My dad was an economist and my mother was a writer. And I grew up absolutely believing you could be both. We were home-schooled and my mother was an amazing teacher and I think what she really taught us was we could be anything we wanted to be as long as we were prepared to work hard enough."
Business is the part that Sweetman believes ought to be taught more to creatives who work in music, design and art and other fields. "I was lucky in that I was brought up with this strong belief that I could run a very successful business and make beautiful things.
"Many creative businesses don't get very far because they are managed by people who aren't interested in the business side of things, because they believe that as creatives they would never succeed in business."
As a mentor on the Going for Growth programme run by KPMG and Enterprise Ireland, Sweetman sees similar frustrations with regards to fellow female founders. "Female business owners they quite frequently tend to think quite small. They initially think of creating businesses with one to three employees. I keep telling them to think about three-to-10 because that effectively triples employment."
At the time of writing Chupi has grown to around 50 employees and with plans to create 200 jobs in the next five years, Sweetman knows the work that lies ahead. "The most challenging part of my journey so far was getting from three employees to 10 and the scale that went with that, because there really isn't a support structure to scale you from three to 10."
That said, she praises the work of the Local Enterprise Offices who she believes do brilliant work around the country.
Tough diamond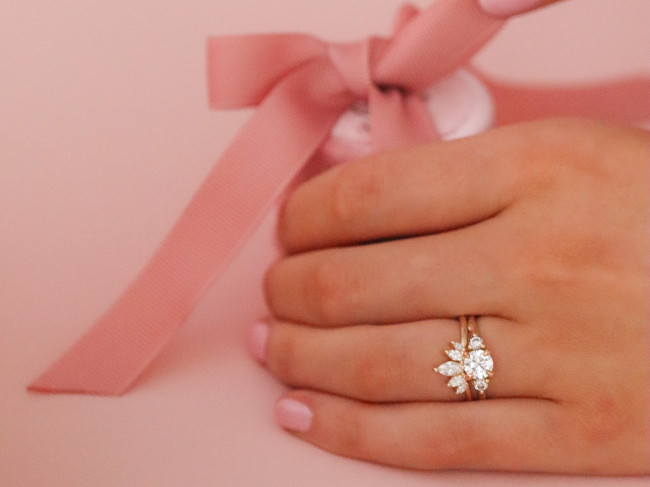 Before starting Chupi, Sweetman cut her teeth as a designer for Top Shop as a graduate out of university and she worked there between the ages of 21 and 26, learning the design business the hard but necessary way. "We were employed on three-week contracts so we had targets to reach in three weeks and if you didn't hit those targets you were out."
After the recession she started Chupi and learnt first-hand the challenge of scaling, at first from one person to three people and then building the business to 10 people.
She bootstrapped the business and got the backing of Dublin BIC. After successfully pitching to what she thought wasn't initially a welcome audience she achieved High Potential Startup (HPSU) status from Enterprise Ireland.
"I went in and pitched to these men who I thought at first were quite cynical. But they listened and one of them said: 'Look, we see a lot of people pitching, but we don't see a lot of businesses like yours succeeding. But if you can do what you promised today, you're going to have a really serious business' And with that they put me on the HPSU programme.
"And they were right, we are unusual. We're a jewellery brand. We're also a luxury brand, which is really a rare bird for Ireland because there are very few luxury businesses here to start with. Whereas it would be quite common in France.
"But today, in 2021, we are a technology business too. We're currently building out augmented reality. We use machine learning and we're using AI to realistically size people's hands so they can use augmented reality to try on rings virtually."
Chupi has developed a sizeable digital and technology team, which is headed by her husband who is chief technology officer and also runs his own UX consultancy We Are Human.
"So we're a very rare bird, a luxury brand working with technology. But our products are also made in Ireland.
"Ireland is an incredible place to scale and grow a company because people are so passionate and kind and supportive. When I pitched to those guys at Dublin BIC and didn't think I had a hope in hell, they saw my enthusiasm and took a chance on me."
Crucially, she urges fellow founders to look at the mentoring services on offer from Enterprise Ireland and in particular a programme called Accelerate Exports. "If I could get every business owner to do it I would."
Chupi was an export business from day one and today exports to 67 countries worldwide. "We were an export business from the start because we were built online. We were digital-first."
Proving a digital-first mindset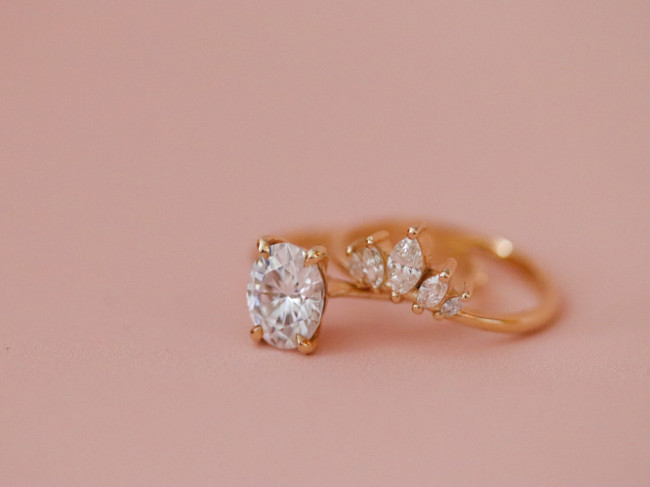 Like all business owners, Sweetman said she saw finely laid plans disrupted by the pandemic. While the company maintains an 1,800 sq ft flagship store at Powerscourt Townhouse in Dublin, the plan was to open the company's first pop-up store in New York in Spring '21.
"We were sitting in a board meeting last March and at first we thought this Covid-19 stuff was far away and then everything changed and the conversation was about sourcing hand sanitizers. We held a team meeting and our digital marketing manager turned to me and said: 'We have been telling people for years we are a digital-first brand. Now we're just going to have to prove it.'"
It meant Chupi had to walk the digital talk. "Online accounted for more than half of our business, but we still had lots of people who had booked-in to travel from all over the world to buy diamonds from us. So we had to pivot to virtual consultations and we had to try to create experiences that were just as enjoyable as being in the store."
Sweetman considers social media a fundamental marketing tool. "Instagram would be our most active channel and after that it would be Facebook followed by YouTube, which is now a bigger search engine in its own right than Google."
Sweetman says that despite the various lockdowns the physical store at Powerscourt is still fundamental to the brand and she still plans to open a pop-up store in New York when it is safe to do so. "I think physical retail will always have value to us. There is something magical about it.
"We're going to have our store in New York and we're looking at another in LA as well. The thing I think about is building a brand that people would want to travel to Ireland to work for too. Ireland is home to the European headquarters of the world's digital giants and many of our staff come from brands like Facebook and Paddy Power. So I believe we've created an Irish brand that is strong enough for people to want come and work for."
The design story is also a critical part of the journey. Being able to switch from business brain to creative brain is Sweetman's superpower. "I think what differentiates us in terms of design is the story, what story is someone going to associate with our pieces in 50- or 100-years' time? When we design or make something, we like to imagine that one day it could be a family heirloom, for example. The story matters.
"The way we see it, people aren't coming to us to just buy a ring … they come to us so that they can tell someone that they love them with something beautiful. That is important," Sweetman concludes.
"And that's why digital is important to the scaling journey and why social media is important. It's why storytelling is important. It's a powerful lever for small business and for all businesses to talk directly to the customer. To talk about what you care about and what you're in love with. It's a force multiplier."
By John Kennedy (john.kennedy3@boi.com)
Published: 24 February 2021