In her second column on practical public relations (PR), Sharon Bannerton of Bannerton PR clears up some misconceptions and outlines how to identify your PR potential.
Here beginneth the lesson; what is PR, what is news, and how do you identify the media and creative communication that will help you reach and influence your audience or market?
We kicked off with the notion of 'doing good and getting the credit'. Another marketing definition people can relate to is that 'advertising is what you pay for, and publicity is what you pray for'!
"PR is not advertising and your sales pitch is not news. But PR can help turn your sales pitch or your business achievement into news"
The caveat being that not all publicity is good publicity, which is why managing PR makes sense.
At a basic level, PR is about editorial coverage for your business or product, based on identifying something new, different or newsworthy about what you have to offer.
We are talking about 'earned publicity'. You need to both COMMUNICATE what it is you are 'doing good' and, essentially, make it NEWSWORTHY.
PR for business can be B2B (business-to-business) or B2C (business-to-consumer), or both; speaking to consumers or to a trade or corporate audience.
That audience determines the choice of media to approach and the content of your media release; you need communication that will most influence your chosen audience.
PR is also used by lobby groups, charities, public representatives and public service providers, basically using the same tools, but with slightly different objectives.
A common misunderstanding
PR is not advertising and your sales pitch is not News. But PR can help turn your sales pitch or your business achievement into news.
Have you an exclusive new range or service, an exceptional promotion, new stockists or maybe a high-profile brand ambassador? An award, new business collaboration or investment, or creating new jobs is all good news that can catch the eye of an editor.
If you're a service provider, can you produce blogs or expert information on your area of expertise for potential clients? (What do you think you're reading now guys!)
PR will build profile and reputation and help explain your product or service, particularly if what you do is a little complex.
Complexity is good; it means people need to hear more and understand better, even with subjects like financial planning or tech supports that many of us shy away from!
We often study business Q&As or advice pieces in the weekend papers and listen to experts interviewed on the radio.
And, whether the interview is pension entitlements, cosmetic surgery or interior design; that is PR in action, and it makes the commercial world go 'round!
What is news?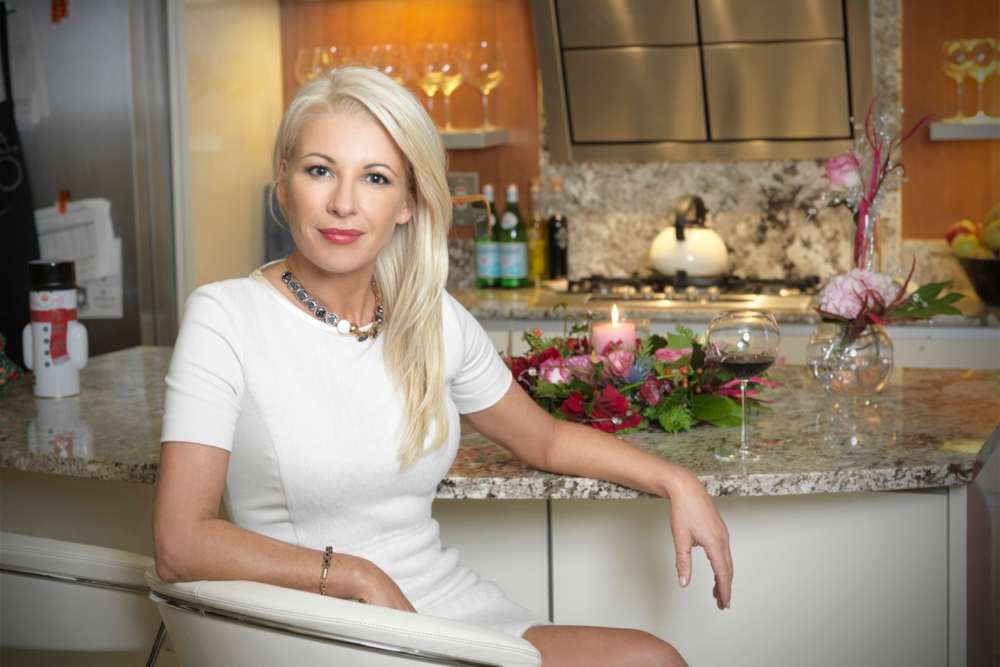 Sharon Bannerton, managing director, Bannerton PR
Come at this question from an editor's viewpoint – they need to produce content that people want to read or listen to; otherwise they're out of a job!
What are people talking about? Start with what you see in the newspapers, read in magazines, hear on the radio, or read online; that's news.
If you want PR profile, be aware of how others are doing it; keep up to date with trade publications and marketing news too.
Look for unique, interesting angles, relevant to your consumer, to 'make news'; whether you're in the business of mass market FMCG (fast moving consumer goods) or specialist technology or trade supply.
And remember, if you can identify the issues that concern people, the solutions, the trends or the interesting angles first, ahead of others, your chance of making the news is improved.
The expertise of your PR, and their media connections, is important too. Knowing how programmes and publications are created and journalists' needs, when it comes to copy and deadlines, is crucial.
Making news
For news angles or a media release, think 'who, what, why, where and when?'
What's happening? An event, launch, exhibition or sponsorship; who is involved, is there a new business, promotion, service or product, why is it special, and what need does it serve?
'Research says …' is good; can you survey customers or social media followers and share some insights on a topic related to your business?
Despite Irish reticence to talk ourselves up, success is a great news angle – people like to do business with successful people and businesses. Think good annual results, profitability, investment, growing customers, job creation, major awards etc.
In the current crisis with its associated business challenges, just hanging in there is pretty good news too!
Quirky fun news angles are worth looking at, especially for consumer brands. Even now, human angles around people and businesses supporting one another, and reinventing themselves, have come to the fore.
A good photo can say it all, so invest in creative professional images. Create fun or unusual photo angles. Use props to bring the picture to life – not the standard line up of 'suits' which is so dull! If nothing else, get the suits to jump up and down to celebrate the news!
Brand endorsement – an individual or expert, with profile, to promote your brand – can deliver useful news and photo potential. The higher the profile, a TV celebrity for example, the greater the cost; but local sportspeople, artists, or public figures also add kudos.
Business owners and managers can sometimes be too close to the business to clearly see what is most newsworthy or interesting. Whereas, a PR consultant is likely to have the objectivity, creativity and expertise to identify and execute your news and feature potential!
The next column will look closer at the practicalities of PR and how you might map out and manage a PR strategy for your business or organisation.