Even though the world went into lockdown, Irish firm Mercury Engineering adapted but never stopped, driving projects from data centres to medical facilities across Europe. Mercury finance director Ronan Lynch talks to John Kennedy.
At any one time up to 4,500 people from staff and management to sub-contractors are involved in a range of Mercury Engineering projects from building electronics manufacturing facilities and data centres to much-needed medical and pharmaceutical facilities and more.
But then Covid-19 hit the world. For Mercury's Finance Director Ronan Lynch, even though Covid-19 sent much of the world into lockdown, "a heroic effort by our Irish and regional teams" went into managing the sudden shift to remote working, supporting colleagues overseas and interpreting different guidelines and restrictions as they evolved in various jurisdictions both in Ireland and across Europe.
"Our main success has been without a doubt down to the heroic efforts of our teams, both out on sites and working on kitchen tables"
Mercury Engineering is a 48-year-old business that was founded in 1972 by Frank O'Kane and Joe Morgan to deliver mechanical and electrical engineering services. Expansion and multi-million-pound contracts followed. Mercury forged a relationship early on with several large overseas multinationals, which helped to position it as a leader in delivering complex engineering projects in its key sectors. Mercury still delivers works for these same clients today, both in Ireland and across Europe.
Building the future
As the digital economy began to transcend the analogue one, data centres began popping up all over the world and Mercury was in the vanguard. Locally it has worked on numerous data centres in and around Dublin as well as many in the UK and continental Europe such as a €400m Hyperscale Data Centre in Amsterdam. Mercury has also moved from being primarily a MEP contractor during this time to a prime contractor with 80pc of its work being direct to client.
The group has also played a pivotal role in medical projects such as the construction of the Queen Elizabeth University Hospital in Glasgow and the Bon Secours Hospital Cork Northern Block Extension Project.
In recent weeks it emerged that Mercury is a construction partner in a €2.2bn project to build hyperscale data centres across Europe with Global Technical Realty.
On the medical front in Ireland, Mercury recently delivered highly complex and specialised mechanical and engineering works on two critical healthcare projects in Ireland to assist the HSE to upgrade existing facilities in the wake of the Covid-19 pandemic. The projects took place at a hospital in Navan, Co. Meath and a self-Isolation facility in Citywest, Co. Dublin. The projects have both been completed with a rapid turnaround time over the past month and services were offered pro-bono where possible, by Mercury and the other leading companies that took part. Mercury completed these projects alongside the Covid Alliance, a collective made up of construction experts from different specialist contractors, professionals and pharmaceutical and life sciences companies, all highly skilled in design and installation.
Bringing Ireland to the world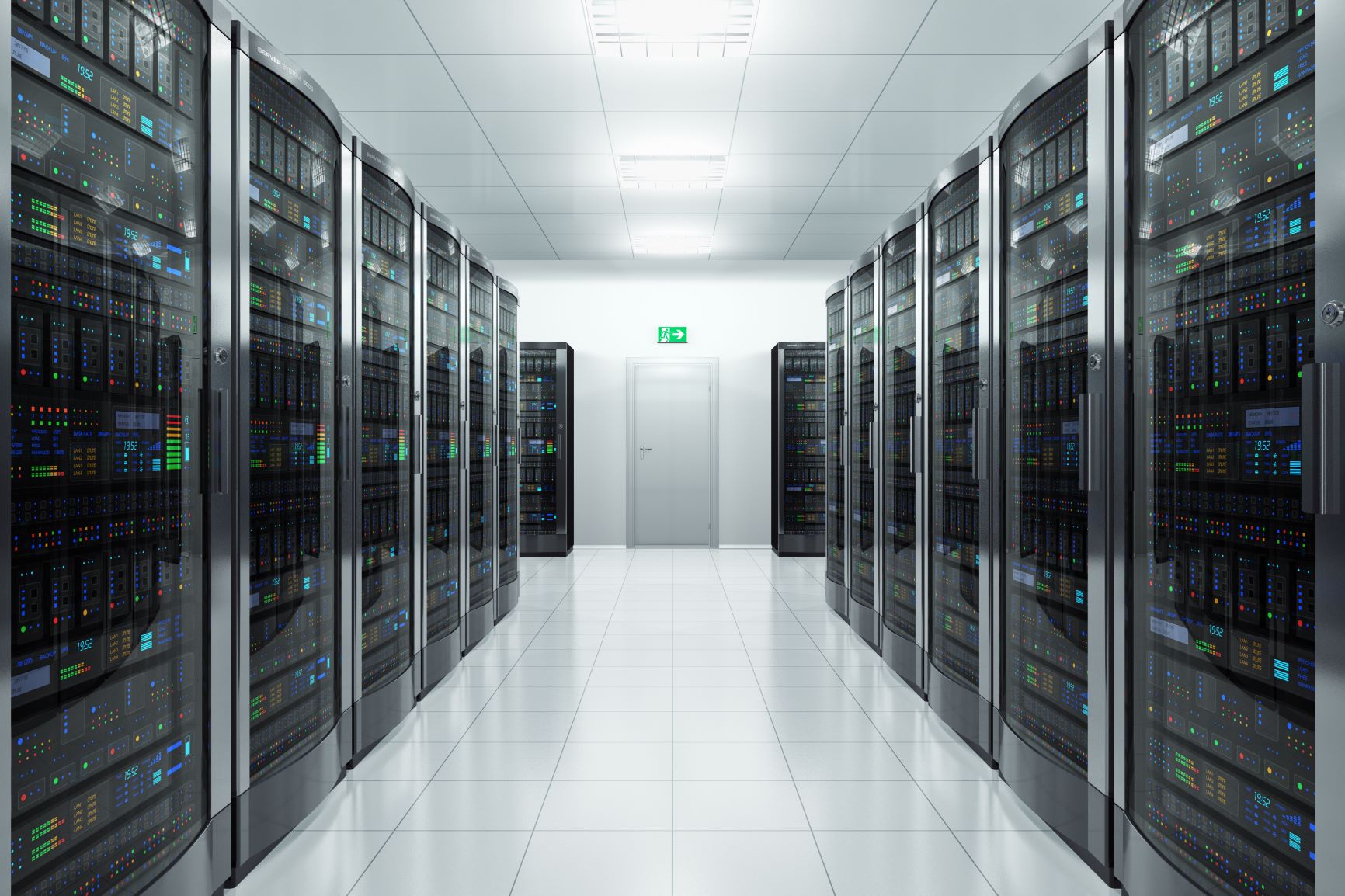 According to Lynch, Mercury plays a vital role in enabling foreign direct investment (FDI) to successfully establish in Ireland, supporting everything from complex pharma to electronics projects. "What we bring to the table is the excellence of delivery expected by multinational clients, from a health and safety point of view but also from a quality perspective. We have enabled some of the biggest companies in pharma and electronics to achieve record quality output in Ireland."
Simply put, Mercury's track record makes it a safe set of hands for decision-makers presiding over some of the largest engineering projects globally. Its long-standing relationship with leaders in the semiconductor field, for example has seen it play key roles in the roll-out of major projects in Ireland and Israel.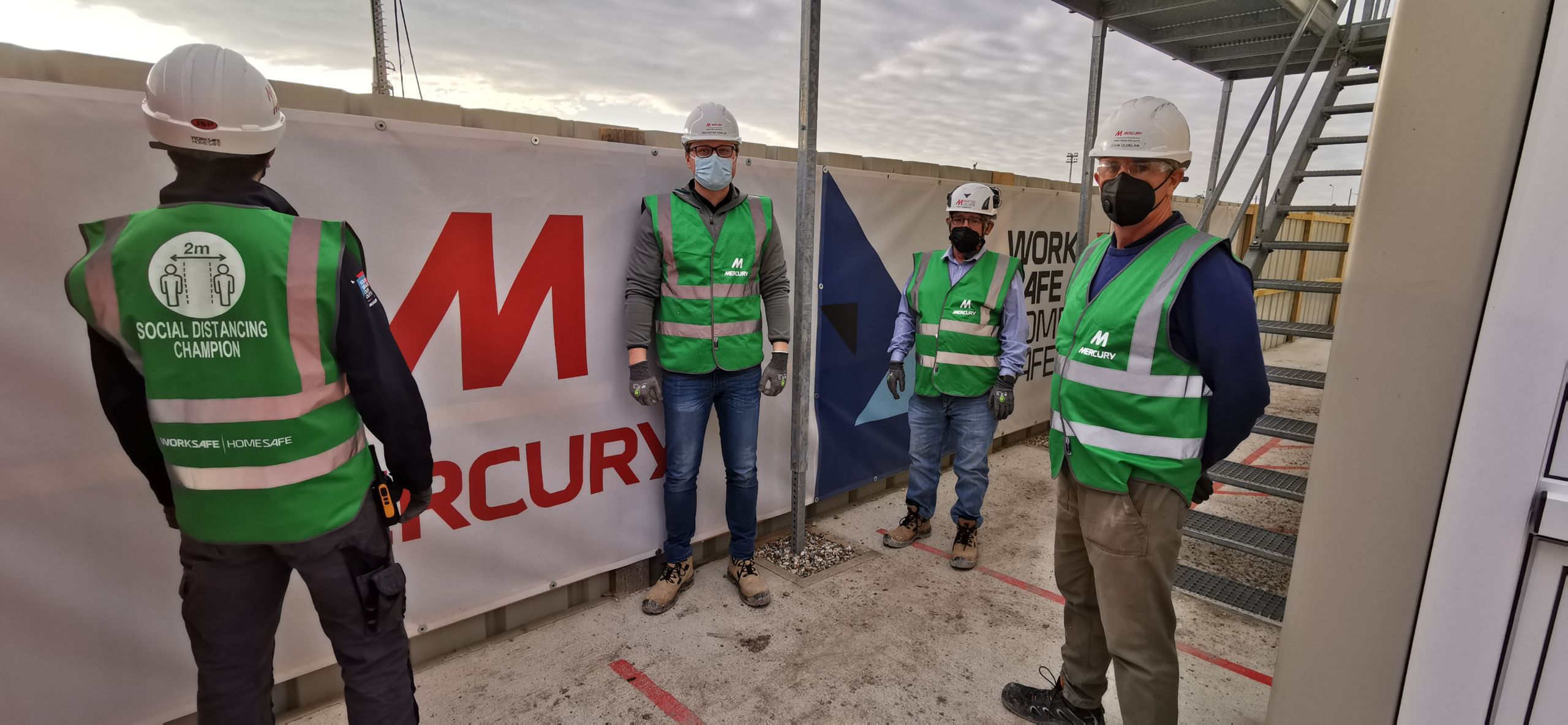 "We have established a standard for quality for FDI customers and this has led us to working with their operations overseas as well."
So good, in fact, has Mercury's involvement in complex engineering projects that a top 5 software giant decided to promote the company from being a contractor on its data centre campus in Amsterdam to managing the entire project which is worth hundreds of millions of euro.
"We have developed a strong global reputation for the delivery of data centres on a turnkey basis. Typically, these kinds of projects tend to be delivered within ambitious timescales of around 12-months. Meeting quality and schedule expectations is paramount"
The range of skills involved range from design, planning, CSA, mechanical and electrical engineering to health and safety, logistics, and crucially project management. These, says Lynch, are expertise that have been built up over the last decade and can only come with years of experience.
In keeping with the changing nature of construction, Mercury has established a network of state-of-the-art Building Information Modelling (BIM) offices in Ireland, the UK and Poland where entire projects are designed, envisaged and modelled prior to and during construction to a very advanced level. With more than 200 experts, Mercury has one of the largest BIM departments in Europe.
Remote working comes natural
Considering the geographical spread of Mercury's workforce and the physical nature of the projects, Lynch said the challenges were immense.
"The culture of our business meant that we had a lot of people travelling and based at various European locations. It took a heroic effort by the local teams in terms of keeping those projects running. As the Covid crisis unfolded, every jurisdiction had a slightly different approach in terms of lockdowns and restrictions. In Ireland, all but essential works were stopped.
"Fortunately, many of our staff were already adept at remote working because they are always on the move. So many of our staff involved in planning or procurement were able to continue working from home. In certain cases, we had sufficient notice to bring people home too while others bedded in for longer stays in various locations such as Frankfurt, Amsterdam and Paris.
"It was very much a mixed bag. In Ireland, with the exception of some essential services, most of our work stopped altogether, which was a very difficult time for our staff. In much of Europe, where a lot of our work is now based, most projects continued with new measures put in place to ensure staff safety."
"We had a crisis management team centred here which met daily from the outset at the start of March.
"Each project is unique and had its own plan. Our operations teams across all of our projects did a fantastic job at ensuring safety was kept while continuing to deliver where possible.
"We also had a lot of people who made a personal sacrifice to remain on location overseas on projects and cancel planned rotations. For us these teams would be the heroes of the business."
One of the strengths of Mercury, says Lynch, is the company's dexterity. "We're a project-based business which means most of our staff are dealing with remote working issues all of the time when they are travelling around or moving from one project to another.
"Much of our management and support structure would have been directed at facilitating that approach which pretty much has been key to our European growth. As a result, everyone can work relatively seamlessly on a remote basis.
"It wasn't in the plan for something of the scale of Covid-19 to come along but with some modifications systems have held up well.
"As many businesses have, we have been lucky to be able to operate normally from a financial, operational and communications point of view."
Lynch said Mercury's relationship with Bank of Ireland over the last 8 years was pivotal for the business. His team were able to work seamlessly over Zoom and conference calls with the bank to manage the company's annual renewal process. Also, Markets and Treasury updates from the bank played a vital role in decision-making.
"Bank of Ireland backed Mercury back in 2012 when we were emerging from the recession and we were grateful for this support which has enabled us to get to the scale where we are today. There have been a number of refinances and transactions since then but that partnership with the bank has been critical in terms of where we are today, and it is something we appreciate very much."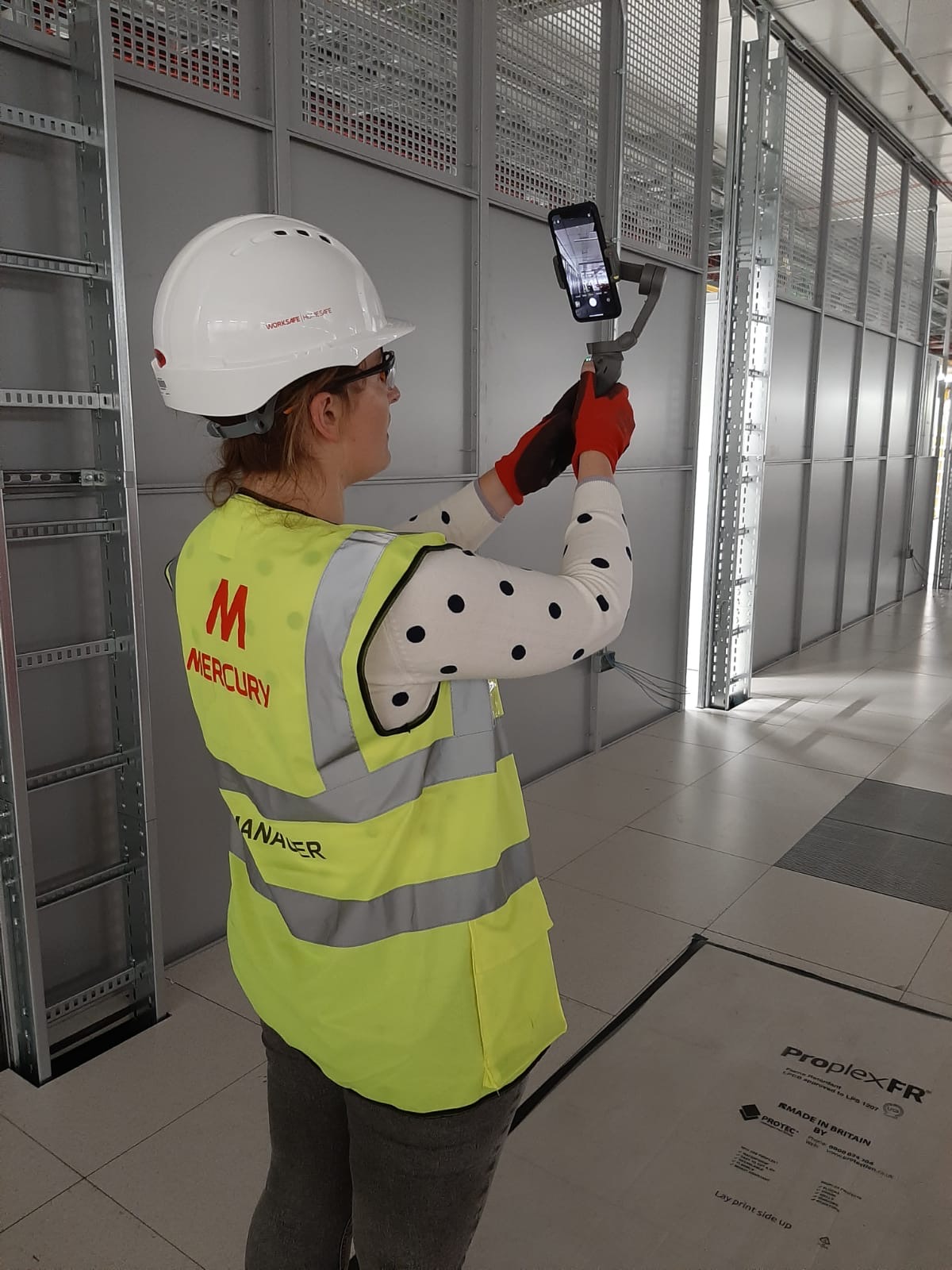 The crucial lesson from the Covid-19 lockdown is how Mercury was able to innovate in the face of adversity. Among major initiatives was the creation of a Covid-19 Safety Playbook that set out the minimum standard expected on all sites and the roll-out of Virtual Quality Site Walks through Microsoft Teams across all of its global sites. Mercury also conducted a number of electrical Factory Acceptance Tests (FATs) for a healthcare project in Dublin – all of it virtually over the cloud.
"The construction industry generally has been at the forefront on creating innovative solutions to the challenges posed by the Covid crisis. As an industry that must have safety embedded in its DNA, it was less of a challenge for us to adapt our practices for Covid, as we had all the expertise and the mechanisms in place.
"And that's been the test for us, we have proven we can operate very well through a crisis," Lynch concluded. With nearly 50 years in business, Covid hasn't been our first crisis. Mercury's management team has learned from our history". A decade ago, during the Arab Spring, Mercury had to evacuate a large number of expatriate staff who were working on a large project in Libya. Although we no longer have operations in North Africa or the Middle East, we learned enormously from that period. Our experience told us that getting our crisis management team and plan put in place very early on, which was instrumental to our success.
"However, our main success has been without a doubt down to the heroic efforts of our teams, both out on sites and working on kitchen tables. We would never have managed to weather the crisis this far without them!"
Written by John Kennedy (john.kennedy3@boi.com)
Published: 30 June, 2020