Academic-turned-entrepreneur Alan Holland's Keelvar is in rapid scaling mode and he believes Cork could be at the centre of the AI revolution.
Keelvar is the tech business that took everyone by surprise. While Cork is synonymous with tech going back to Apple's decision to locate in the city in the early 1980s and is now home to a panoply of global and local success stories from Trustev to Teamwork and Workvivo, Keelvar is the one that no one expected.
In June 2020 all of that changed when the company headed by a former lecturer from UCC raised $18m from Boston-based venture capital firm Elephant, London-based Mosaic and Berlin-based Paua Ventures to fuel its growth.
"A lot of the biggest players in tech are looking at what we're building and realise that they can't just build it from scratch. So that's good for us"
What was just as surprising was how some $100bn worth of annual spend by blue-chip corporations from BMW to Coca-Cola, Siemens and Samsung was managed through its technology.
The chemical connection
Founded in 2012 by Alan Holland, who used to lecture in artificial intelligence (AI) at UCC, the company uses AI to transform supply chains for large enterprises across the globe.
In a nutshell, it creates bots that automate the buying process for large corporations.
Holland describes his time as a lecturer as a "former life." After achieving a PhD in computer science he remembers organising classes for Master's students "before AI was cool." He recalls: "We actually struggled to fill places, just getting 10 people to join the course was a challenge. It was a bit like shouting from the rooftops 'guys, AI will permeate everything' They say software is eating the world, but AI will eat software."
You can bet that many of the former students who eschewed Holland's advice and went for safer subjects like telecoms and network design now wish they had paid attention. Among the new hires Holland is seeking for his Cork-headquartered company are roles across AI, machine learning, product development, professional services, design and sales and marketing.
"What we specialise in is large companies talking to and negotiating with their suppliers through bots but at the same time they want to have some strategic sourcing of key supplies where they still have a relationship and want trust. A lot of tactical work in supply chain can be automated because it is predictable, but we empower expert buyers to narrow spend categories. What we say to customers is we're not saying you should automate everything, it's just so you can save your time and effort for the more strategically important activities."
Holland gained an unparalleled insight into the supply chain process from an early age at his parents' chemical company which itself was a part of the multi-billion-dollar pharmaceutical/life sciences supply chain in Ireland. This gave him early exposure to the complexity of the supply chain in Ireland, how businesses gathered bid information and negotiated vast catalogues of goods.
He was so riveted by the complexity and inefficiencies in the system that he did his PhD on the subject of combinatorial auctions.
"And while I was studying I realised it wasn't just an economic problem, it was a computer science problem." The lynchpin was identifying the deals in the supply chain that gave discounts quickly and efficiently. Or in other words, becoming a kind of Google of bid information that pulled together the dizzying array of overlapping bids, packages and discounts to get the best buying value.
"For my dad's business it meant he could organise his lorries, drop the chemicals at the various storage facilities but optimise his weekly routine and help everyone else in the supply chain to operate more efficiently."
In bots he trusts
Gradually Holland found his services to enable sourcing optimisation in high demand among companies such as Coca-Cola and Siemens and so Keelvar was born.
"Sourcing optimisation is like the Formula 1 of sourcing. It's sophisticated and complicated and in the world of procurement only the largest corporates understand how and why it is needed. So, we started building bots to automate best practice to not only allow big corporates to automate and optimise all of their tactical buying, but also help medium-sized companies to become part of that ecosystem. In a way we are democratising or giving a mass market better access to best practice techniques."
While outside of Silicon Valley it is unusual to see academics take the leap into entrepreneurship, Holland's experience at age 13 of seeing his father leave a large dairy company to set up his own chemical company was instructive. "If it wasn't for witnessing how he went about that I don't think I would have had the confidence to do it myself. There's no better education than seeing a family member build a business from the ground up. My parents' business network became my extended network from the start, too."
Holland's ambition is to put Cork on the map for AI and credits the example of businesses that have made Cork part of their DNA and heritage for contributing to that belief. "We've seen companies like Apple lay the foundations for building one of the world's biggest companies from right here.
"I would say that we're really only at the dawn of a new era in technology. The first era was around building tools like computers, smartphones and networks. The next era will be around intelligent systems. Many companies will be expecting a lot more from enterprise applications which will have to have embedded intelligence to do all of the menial, repetitive jobs. To do this you will need to have structured your software in such a way that you can allow the software agents, or bots, to act as users. So I think we were ahead of the game in terms of recognising the importance of intelligent systems.
"And now a lot of the biggest players in tech are looking at what we're building and realise that they can't just build it from scratch. So that's good for us."
The scaling imperative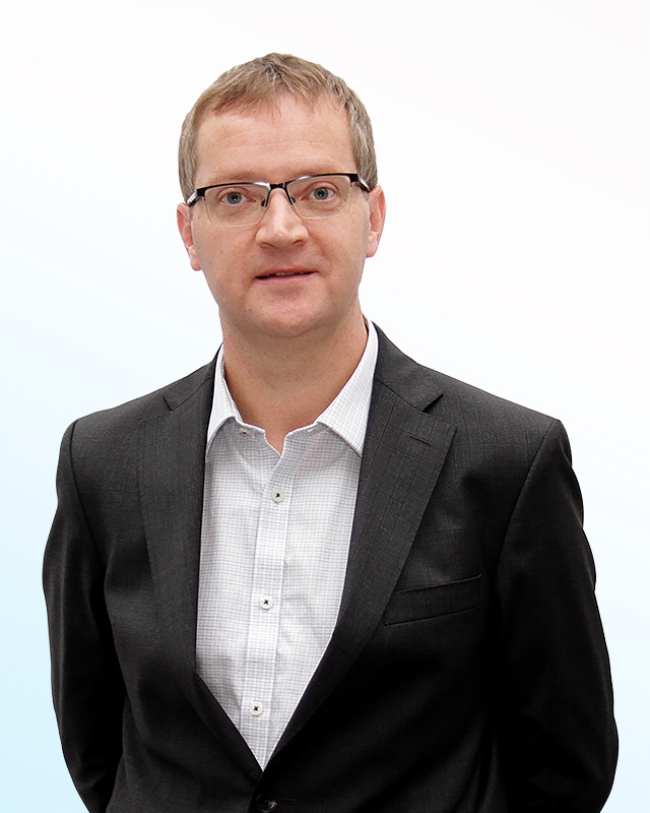 Alan Holland, founder and CEO of Keelvar
"There's a terrific energy in Cork when you look at companies like Teamwork and Workvivo. These companies are attracting more and more people to work in the industry. So it's good for everybody"
What this does is it puts Keelvar on the road to scaling rapidly as it tailors its technology to serve a variety of industries from airlines to car manufacturing, food and electronics; anything that has a complex supply chain that could benefit from a sudden discount in prices of raw materials. There is also the need to avoid supply chain disruptions as can be seen through the impact of the current global shortage of chips that threatens the global auto industry.
"We're currently at 55 people and we're going to be up to 90 by year's end. Two-thirds of our employees are based in Ireland.
"We want to keep that Irish focus and our headquarters are here in Cork. Because of the new hybrid ways of working it means hiring more people in Ireland and internationally rather than just in Cork. But Cork is core to who we are and we will continue to hire from UCC but also across the region including UL, where I also attended and feel strong loyalties to.£
Holland believes that it is now time for indigenous companies to scale up. "There's a symbiosis between the foreign direct investment (FDI) we are seeing in Ireland and locally tech companies that are springing up as part of the ecosystem led by former staff of those companies. As a country we've relied heavily on FDI to deliver a huge injection of employment, skills and capital into the country. But now we should be looking to scale-up our indigenous companies.
"Our businesses need to think internationally and at scale. Software businesses from day one are forced to think internationally and on the web from day one. There's a terrific energy in Cork in this respect when you look at companies like Teamwork and Workvivo. These companies are attracting more and more people to work in the industry. So it's good for everybody."
By John Kennedy (john.kennedy3@boi.com)
Published: 7 May 2021