As part of our new series on how to buy Irish online this Christmas, here are 27 Irish toy firms you can buy gifts from online this Christmas.
Not only are Irish SMEs, particularly retailers, reeling from the impact of the lockdown on their business, it is a stark reality that an estimated 70pc of online shopping purchases made in Ireland flow to overseas websites.
Over the coming week ThinkBusiness will be compiling daily lists of Irish retailers and goods producers that you can buy Christmas gifts from, including of toys, food, drink, health and nutrition, sports and fitness, clothing and fashion and beauty.
Today we suggest both Irish toy makers and Irish toy retailers:
Irish toy makers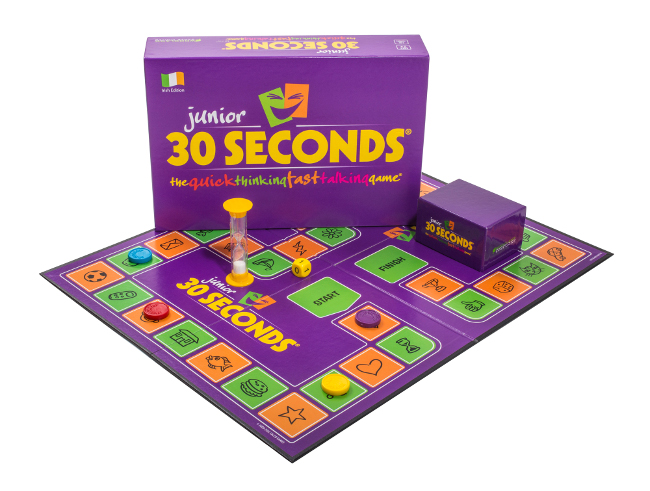 The idea for an Irish version of the popular South African board game occurred during a phone call between two Irish friends, Greg Dooley and Liam Ryan. Under the company name of Woodland Games, the pair, alongside the original inventor of the game, Calie Esterhuyse, carried out extensive market research before releasing the game in November 2010. Easy to play and huge fun, 30 Seconds is now widely stocked in the UK and Ireland.
Notable product: 30 Seconds Junior Version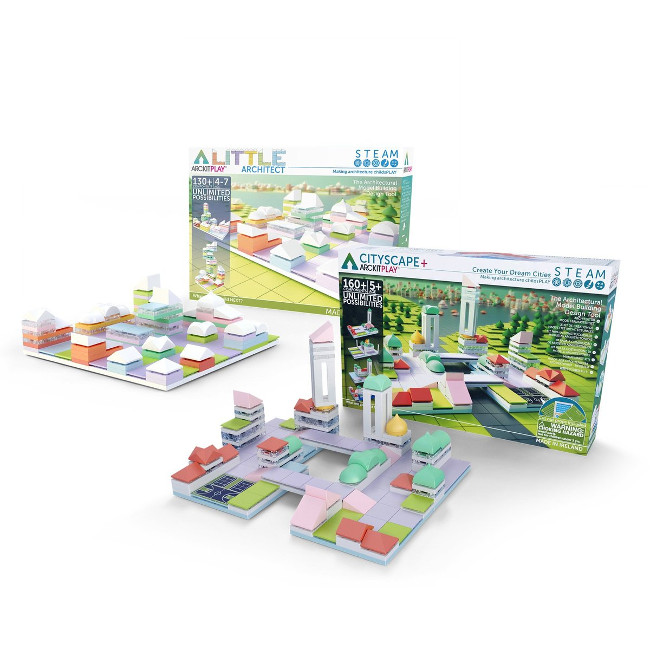 This Wicklow based company was founded in 2014 by Irish architect Damien Murtagh with a view to bringing the fun and creativity of architecture to children. Dubbed the "millennials answer to Lego", Arckit allows you to follow the included blueprints or create innovative designs from your own imagination.
Notable product: ArckitPlay Cityscape+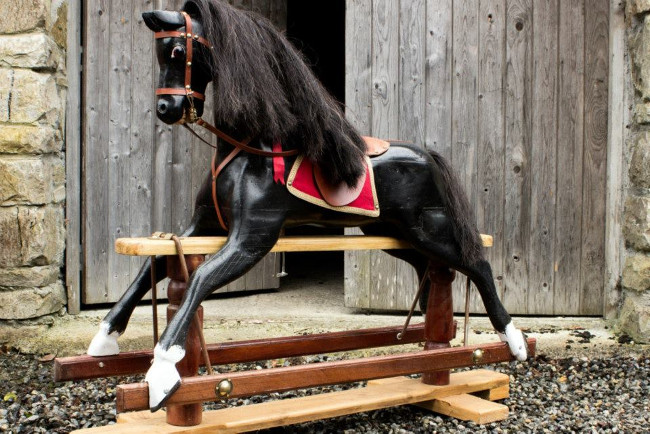 A lifetime hobby became a thriving business for carpenter Andy Tynan who began making rocking horses from his County Offaly workshop. With each horse taking eighty hours and made using locally sourced material, Celtic Rocking Horses make a truly outstanding addition to any toy collection.
Notable product: Carousel themed horse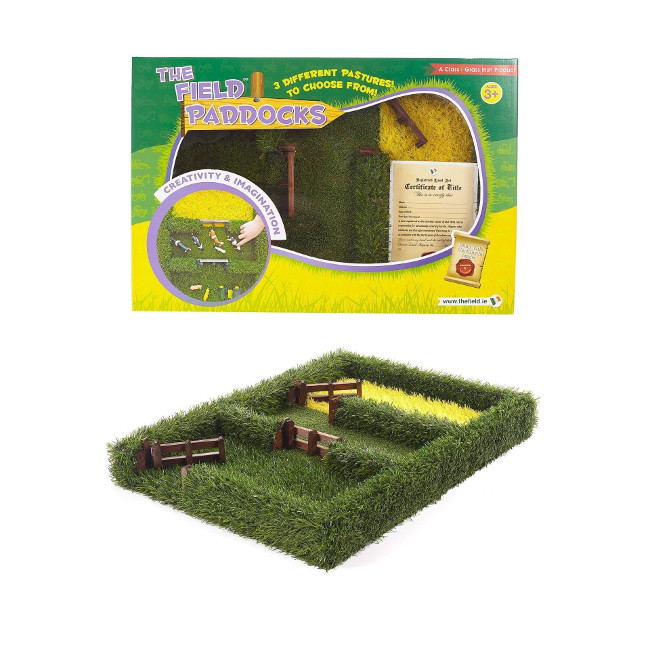 Creating a stir at their 2015 County Offaly launch, The Field began as a father's gift to his son who had wanted somewhere to graze his collection of farm animals. Quickly growing in popularity, Padraic Cuddy's creation "opens the gate to imagination" by presenting the child with a durable model toy field which will occupy him or her with infinite scenarios for play.
Notable product: The Field Paddocks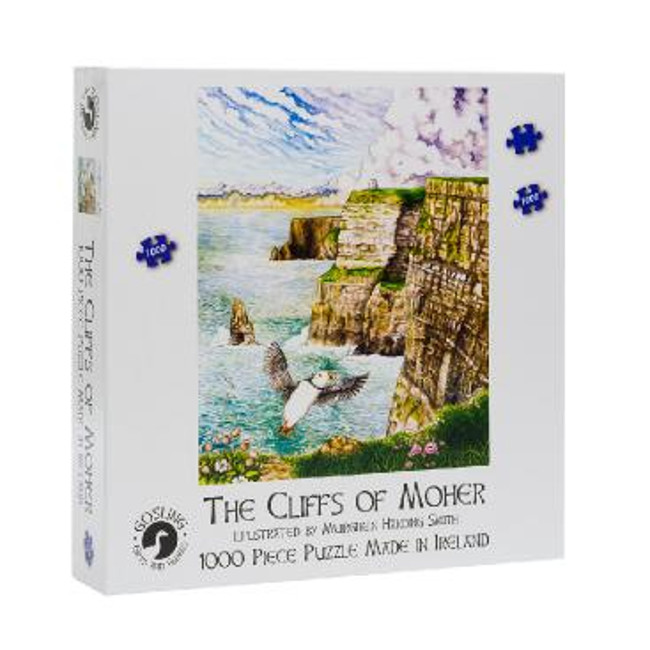 Gosling Gifts and Games has one woman at its centre: Mary Gosling. At the age of just 19, Mary opened a tearoom for summer visitors overlooking the beach near her family home in West Cork. During the winter months, Mary would work in London, and it was there that she met her husband Graham. From a single game that grew out of Mary's hospitality experience, Mary and Graham now have a thriving family- run business firmly rooted on the coast of West Cork. They pride themselves on supporting Irish artists, having their products made in Ireland, and keeping a hands-on approach – with a little input from family and friends!
Notable product: Cliffs of Moher, 1000-piece jigsaw puzzle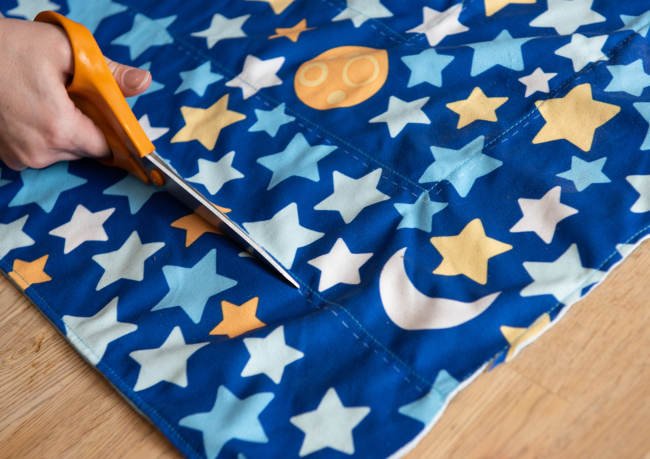 Innov8 Academy was created in 2018 by Aoife and Gavin Lawler after they exited the phenomenally successful 'The Irish Fairy Door Company' which they had co-founded in 2013. Brimming with ideas and concepts for 'World firsts' Innov8 was the perfect model to allow all creative ideas be explored and maximised. Combining conscience and commerce with the winning formula of first, best and only' Innov8 has positioned itself to create and develop imaginative, helpful and well-made products for market.
Notable product: Bye Bye Blankie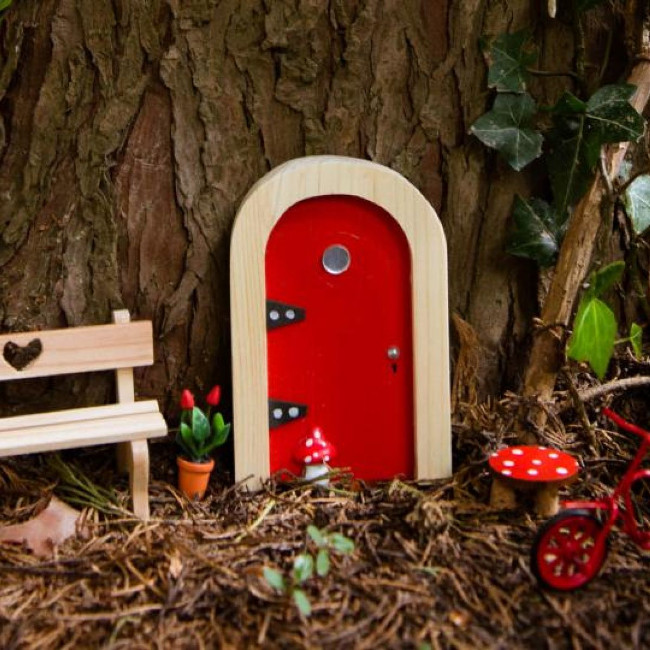 Since its launch in August 2013, the Irish Fairy Door Company has gone on to sell over half a million products in Ireland and worldwide. Created at a kitchen table in Dublin by couple Niamh Sherwin and her husband Oisin and their childhood friends Aoife and Gavin Lawler, Irish fairy doors are a range of intricately decorated fairy doors which help relocate fairies into gardens and homes all over the world.
Notable product: Fairy Door Red Arched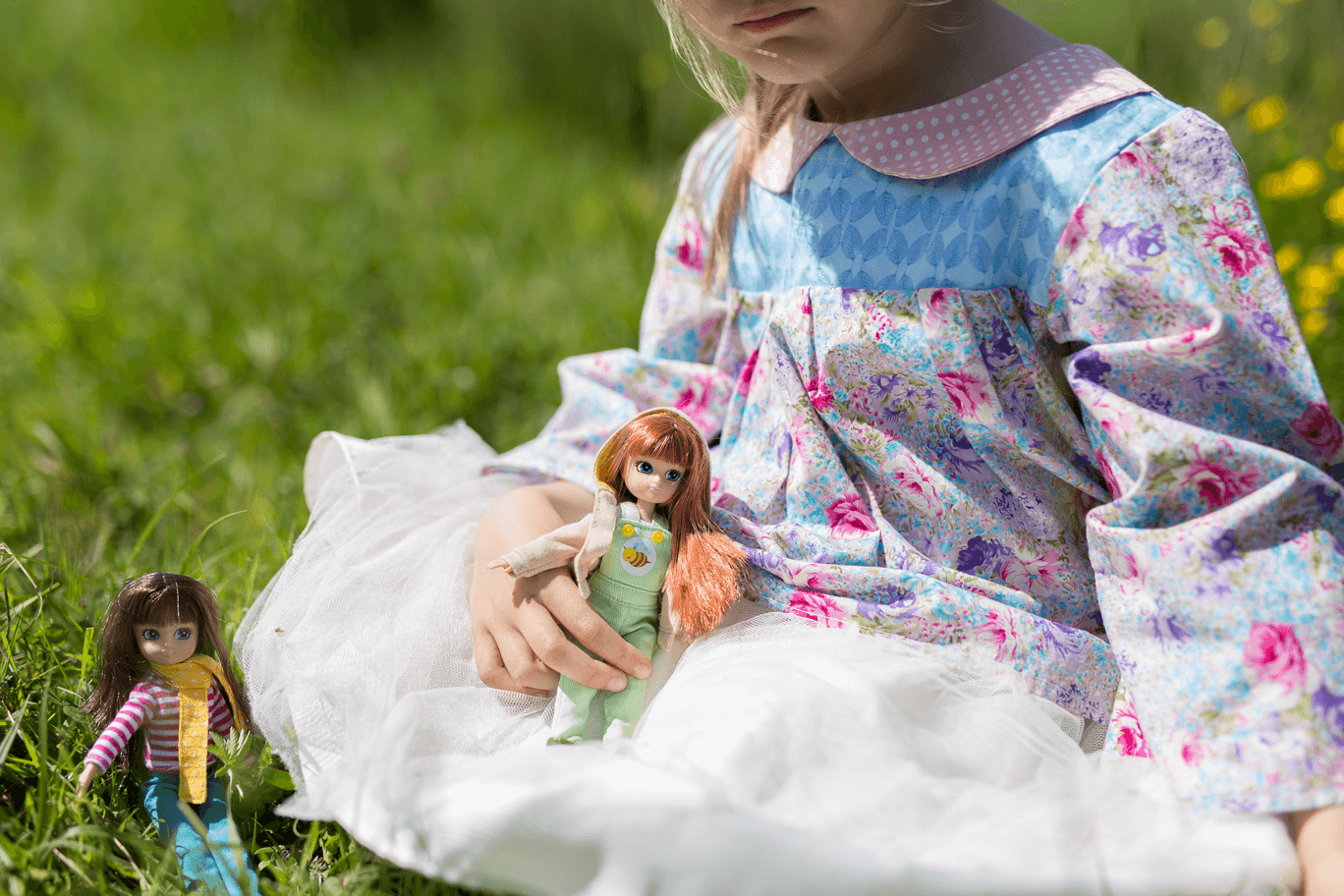 Founder Ian Harkin sold his London home to make his vision of 'real dolls for real kids' a reality for children who might be negatively influenced by more adult themed dolls which dominated the market. Based in Donegal, Lottie Dolls was launched in 2012 to an overwhelmingly positive response from parents and kids who couldn't help but agree. Lottie Dolls now sells in more than 35 countries worldwide.
Notable product: Lottie Treehouse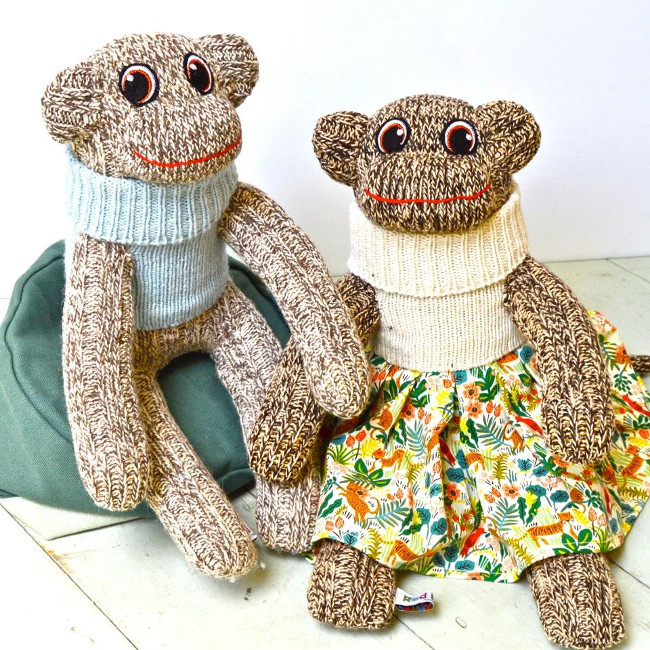 Bursting with colour and fun, Christina Sanne's SockDogs began as a tribute to the newest member of her family, a red setter named Rufus. What followed was a collection of traditionally crafted SockAnimals quickly evolved into a very successful business which Christina continues to run alongside a small group of helpers from her Dublin home.
Notable product: Autumn SockDog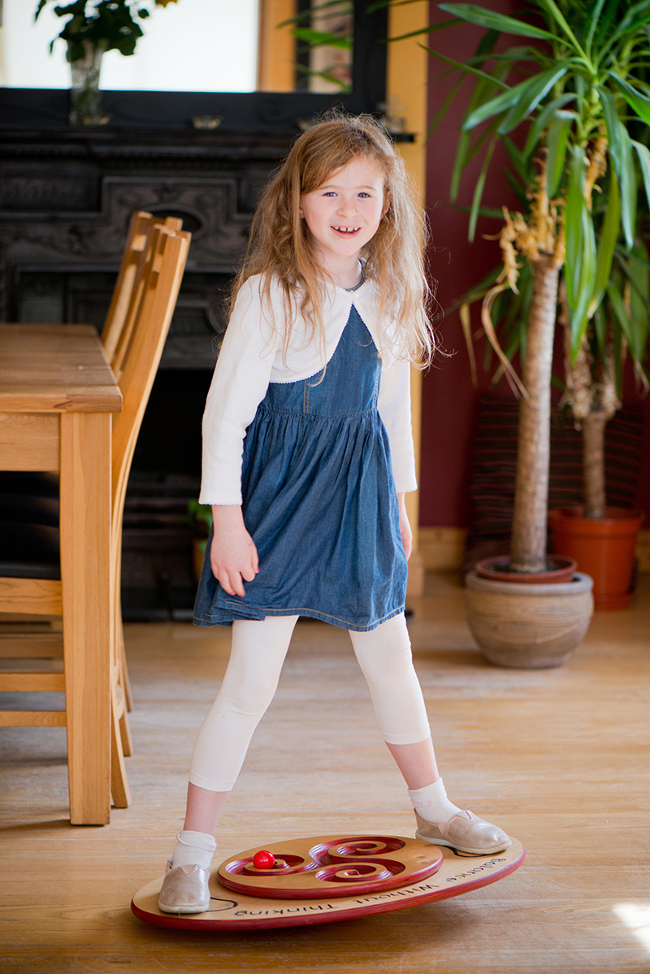 Specialising in runbikes, Ro Óg founder Michael Whyte scribbled his idea for a new kind of children's toy while on holiday in Spain. Producing high quality timber products that stand the test of time, Michael runs his business out of County Cork. Ro Óg products, while being hugely fun for kids, are also to be found in physio and occupational therapist's treatment rooms.
Notable product: Balance Board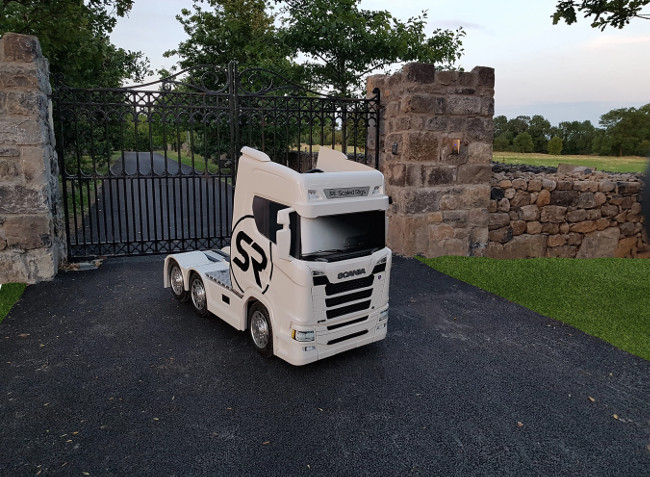 Designed and made in Ireland, Scaled-Rigs has created a unique fleet of battery-powered ride-on trucks modelled accurately on Scania and Mercedes-Benz trucks. The scaled-down trucks made by the Roscommon company are not only a delight for kids but can also be used by businesses for promotional purposes.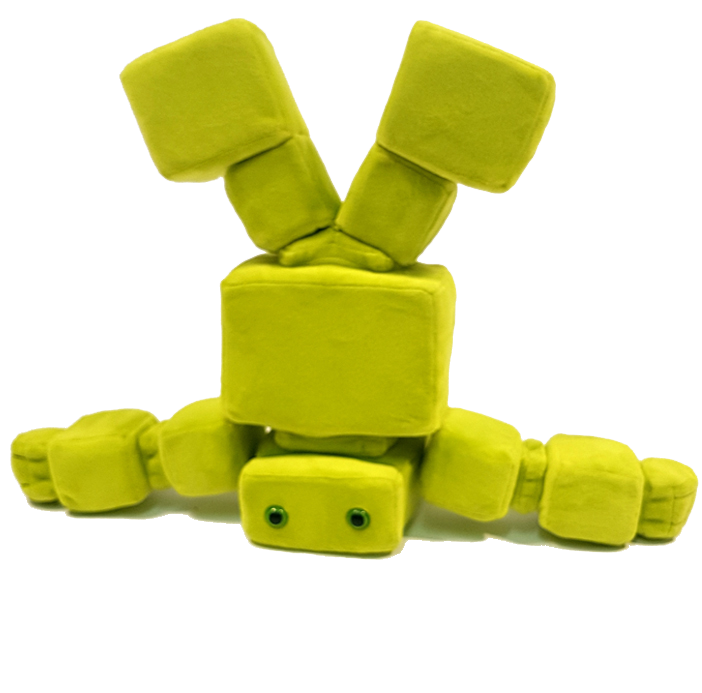 Credited with breathing fresh life into the teddy bear industry is artist and filmmaker Shane Sutton hatched his plan for a range of robot teddy bears from an oil painting he finished in 2010. Realising he had the potential for a great new approach to teddy bear manufacture and something which would excite generation alpha, Shane founded TeddyBot. TeddyBot's mission is to engage children actively with the arts and sciences in a fun and innovative way.
Notable product: Adoptabot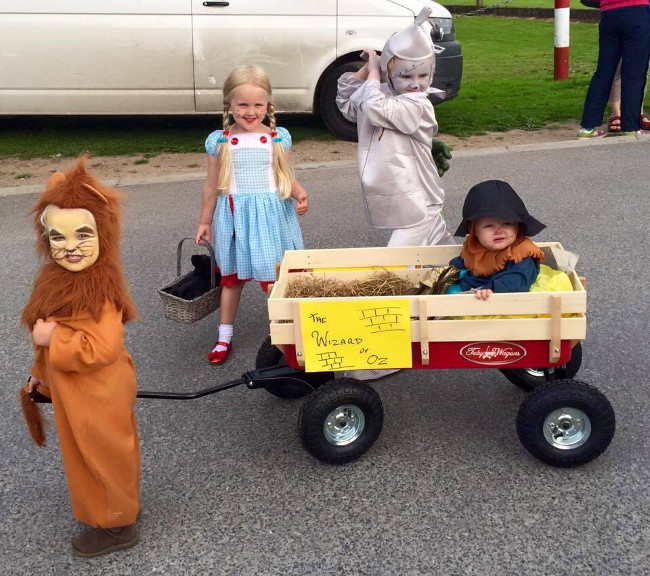 With his son Conan fulfilling the role of chief product tester, Derrick Bell founded Toby Wagons in 2012 upon realising that there was a clear gap in the Irish and UK market for a pull along wagon. Improving upon the traditional toy by adding wooden sides for carrying capacity and industrial wheels to ensure the wagon could be pulled over every terrain has seen the carts feature on the Late Late Toy Show and soar in popularity across Europe.
Notable Product: All terrain pull along red wagon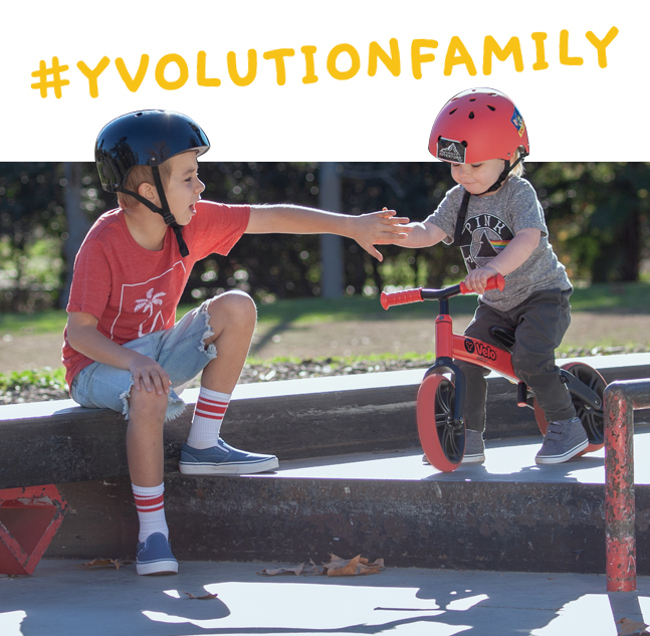 Founded in 2012 by Thomas O'Connell, this Dublin company is now the third biggest wheeled toy producer in the world. With a range of bikes and scooters that were designed with input from scientists in universities in the US and Ireland, Yvolution has made their mission "to inspire and develop the kids of today through activity and motion."
Notable product: Y Velo Balance Bike
Toy sellers and distributors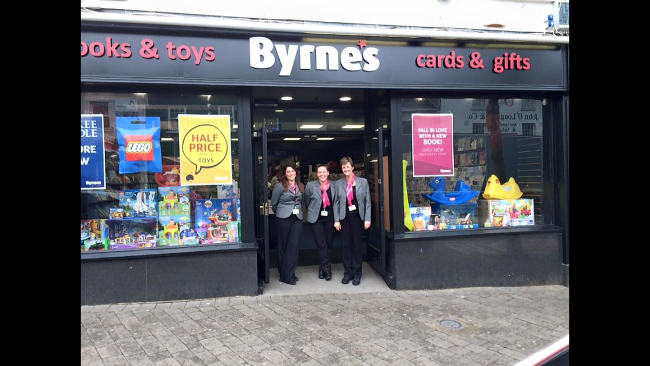 Byrnes books & Toys is one of Ireland's leading retailers of LEGO, toys, books, gifts and stationery. The company has been in business in Gorey, Co Wexford for decades.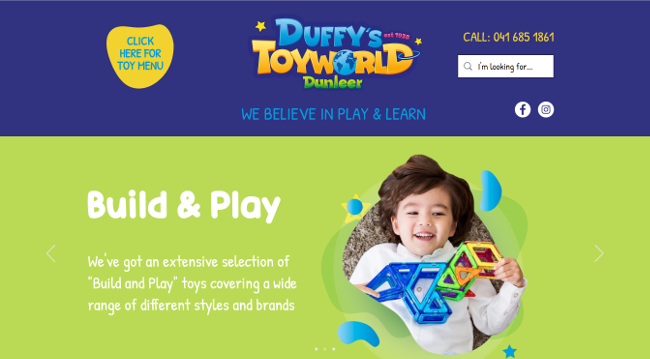 A Dunleer-based business that offers a broad range of play and learn toys, from dolls and accessories to farm toys, trucks, building and construction and a whole lot more.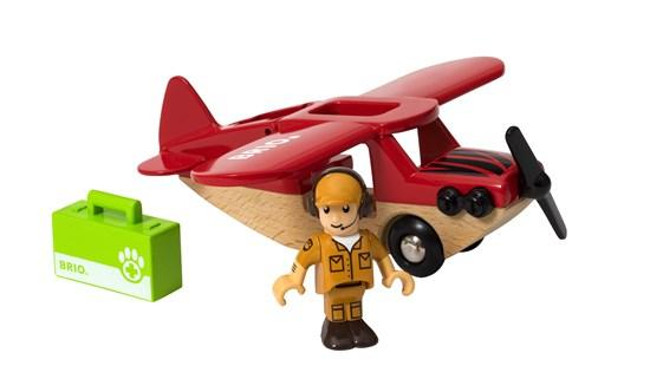 Combining learning with playing, Educational Toys' owners Blithe Spirit sells educational wooden toys that can be despatched from its Dublin warehouse within 2-3 days.
While shopping for her young daughter, Sharon Keilthy realised it was almost impossible to buy ethical toys. "I noticed it was difficult to do the right thing as a consumer. You leave the house with good intentions, get to the shop and there's nothing that's not wrapped in plastic or made in China," she told ThinkBusiness about her inspiration to form Jiminy
"There is no greenwashing. We're very transparent. If there's any plastic in a product, we highlight it in capital letters on our website because we're not happy with that. All our products are predominantly entirely plastic free."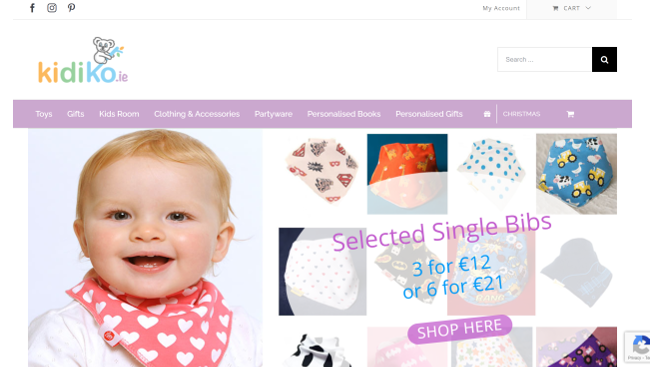 A Galway-based toy seller that offers a range of personalised toys and gifts for kids, including special Christmas-themed gifts and ornaments.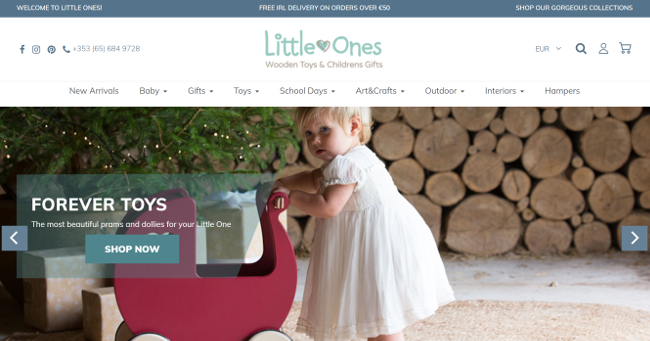 Ennis-based toy store that has everything from products for new arrivals and toddlers to learning toys, arts and crafts, outdoors and they do hampers too.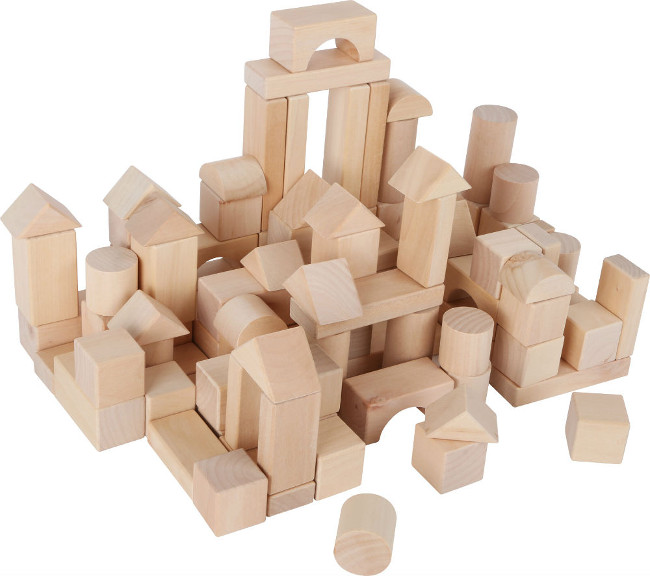 Myriam Doyle started Mimitoys in 2004. Mimitoys is an toy online retailer that sells fun, quality toys for children up to the age of 12/14. "My favourite part of the job is to select toys that are different and will get children and parents to play together and enjoy together. I am not interested in selling toys that carry a brand or character as I think they put a lot of pressure on parents to have to buy these toys. I am not interested either in selling battery-operated toys. This is a personal choice. I like toys that will last, will be enjoyed and played with for years."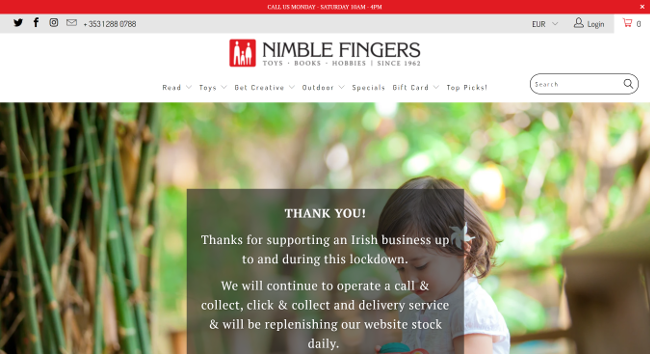 Nimble Fingers is one of Dublin's favourite toy stores. Established in Stillorgan in 1966 Nimble Fingers was famously the inspiration for the Late Late Toy Show, an institution in itself. The company sells every conceivable type of toy from early years to teens and even adults who are kids at heart. Despite lockdown it continues to operate a click and collect and a delivery service.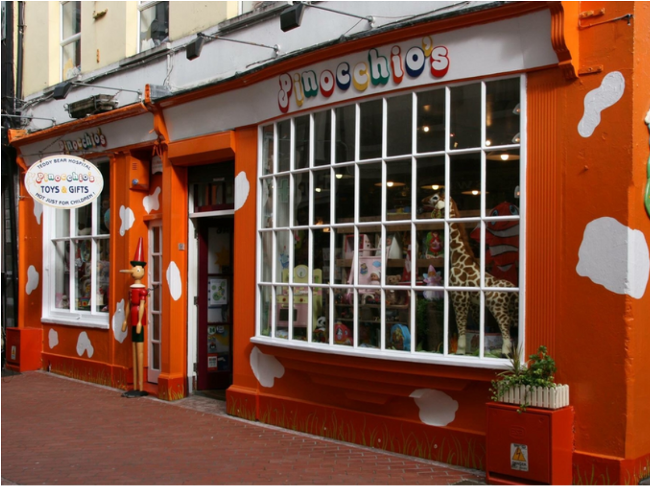 Since 1983 Pinocchio's on Paul Street in Cork has been family-run and specialises in traditional, mostly wooden, toys of a slightly more alternative type. "We keep as wide a variety as possible to suit all ages from the very newest baby to the very mature child that is in all of us. We always try to combine both education and play value in the best quality toys from all over the world and Ireland."
Thinking Toys was established with the hope of increasing the awareness of a range of products that can bring specific benefit to children with special needs or learning difficulties. The shop is devised to be a 'One Stop Shop' for special needs toys and small-scale specialist equipment.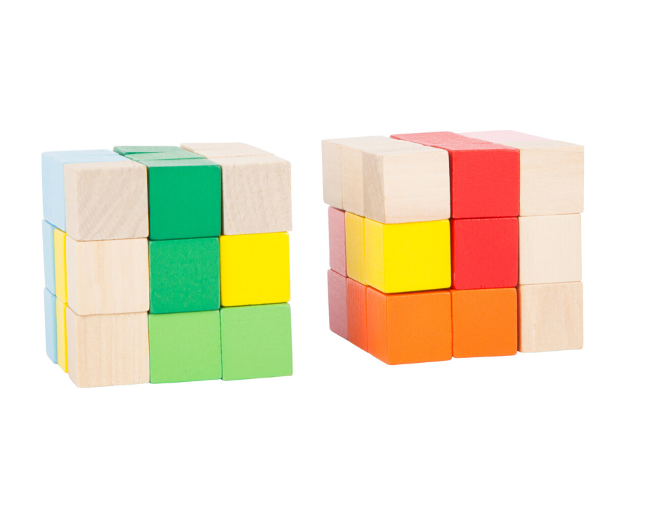 Toys and Games Ireland. Here you'll find a large selection of wooden toys and educational toys and games for online shopping including Melissa and Doug puzzles, Hape wooden toys, Galt Toys, Lottie dolls, Small Foot and Le Toy Van wooden toys and play kitchens, 4M science kits, Djeco arts and crafts, My Living World nature toys and much more.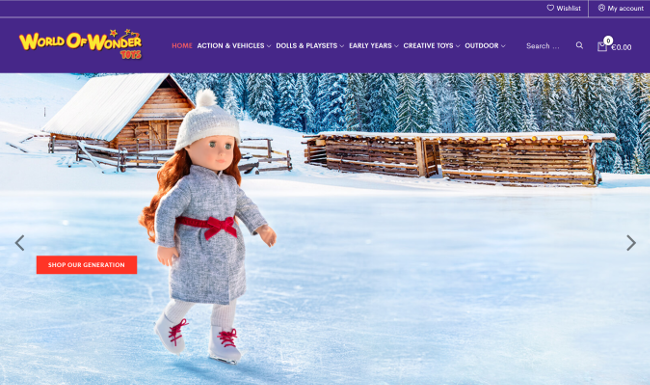 Headquartered in Tralee and with six stores across Munster, World of Wonder Toys is an independent toy and nursery retailer that prides itself on offering a huge selection of products, competitively priced. Its online store is a veritable Aladdin's Cave of every kind of toy from early years and creative toys to dolls, action, vehicles and outdoor toys.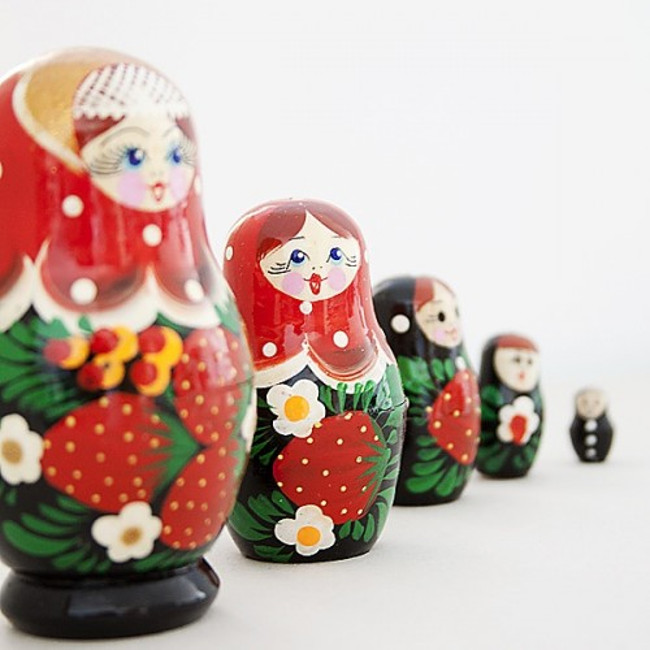 Wooden Heart is a family run business on Quay Street, in the heart of Galway's Latin quarter that has been supplying ethical, safe and high-quality wooden toys and unique gifts for over 30 years. The business sources toys from more than 100 suppliers worldwide and is constantly seeking to improve its selection. Many of its suppliers are also family-run businesses who to this day manufacture in Europe and are thus able to deliver goods adhering to the highest quality and standards.
Edited by John Kennedy (john.kennedy3@boi.com) with special thanks to Ian and Sofia Harkin
Updated: 2 November, 2020