Ireland now boasts seven homegrown tech unicorns worth more than $1bn apiece and one Irish-led decacorn worth $95bn.
About a year ago, with the exception of Intercom and the Collison brothers' Stripe which was established in San Francisco, the unicorn club of businesses valued at more than $1bn seemed a bit far off and exotic for Irish tech start-ups.
However, within the past year everything has changed and as many as seven homegrown businesses can now claim to be part of the exclusive unicorn club. Expect more to follow.
A unicorn is a privately held start-up company valued at over US$1bn. The term was first popularised in 2013 by venture capitalist Aileen Lee, choosing the mythical animal to represent the statistical rarity of such successful ventures.
So who are these so-called Irish unicorns and what are they about?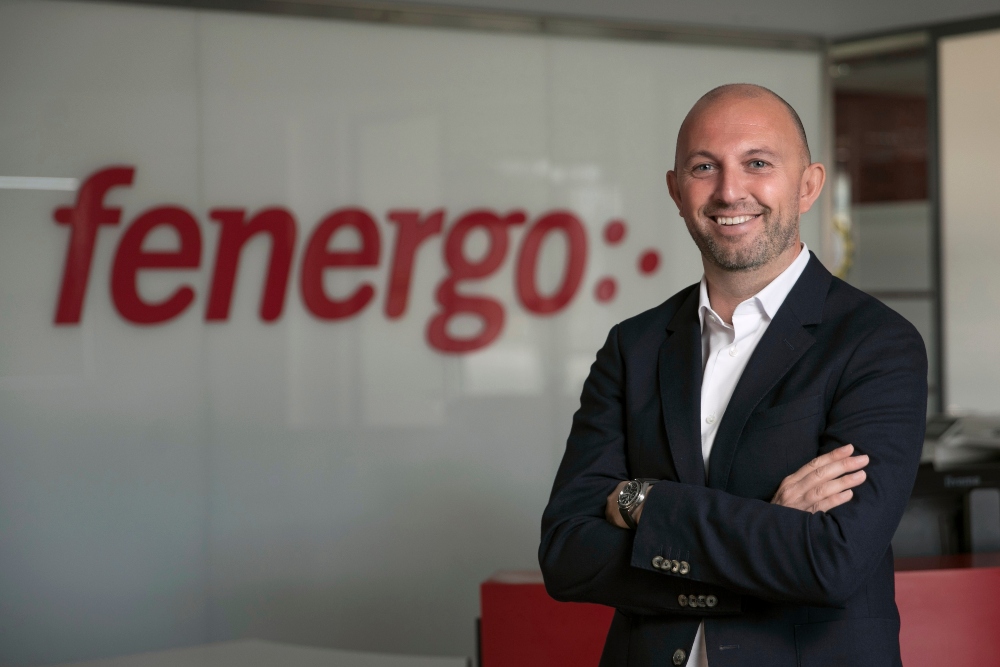 Fenergo – valued at more than $1bn – recently expressed its desire to achieve a valuation of $5bn in the coming years. The revelation came after equity firms Astorg and Bridgepoint signed an agreement alongside the company's management team to acquire the majority stake in the company in a deal reportedly valued at $600m.
The acquisition came on the heels of a period of strong expansion for Fenergo and the company subsequently revealed plans to create 100 new jobs in Dublin, growing its total headcount to around 1,000 people.
Founded in 2009 by Marc Murphy, Fenergo's SaaS platform provides solutions to the world's largest and most complex financial institutions, helping to fight financial crime and to enhance customer journeys while being compliant every step of the way.
Fenergo currently helps top financial institutions including ICBC Standard Bank, Santander, Mizuho, ABN AMRO and BNP Paribas to digitally transform their end-to-end client lifecycle processes.
Earlier this year Fenergo reported a 17% increase in revenues to €91.3m and has grown gross profits by 20% to €52.1m.
The business reported software licence growth of 22.3% to €41.1m during the financial year ending March 2021. It also achieved a breakeven operating result, a significant step forward in profitability terms.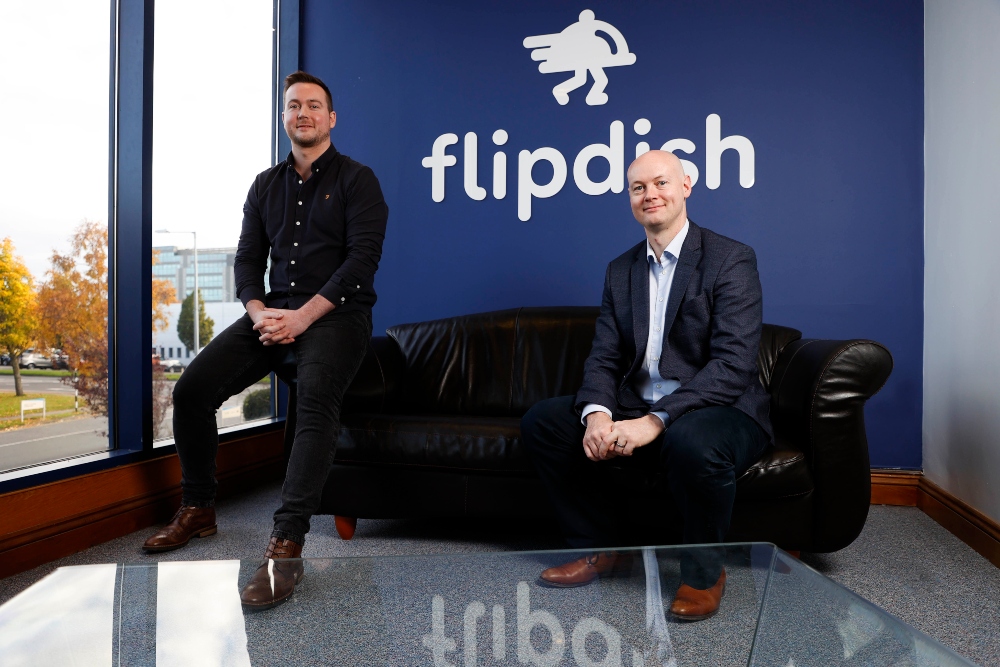 Founded by brothers Conor and James McCarthy in 2015, Flipdish allows hospitality businesses to deliver seamless consumer digital experiences which drive business growth. The unicorn provides technology that powers QR code order & pay at table, online ordering for collection & delivery, self-service kiosks, customer loyalty, and digital marketing.
A recent $100m round led by Asian investor Tencent catapulted Flipdish's valuation to more than $1bn and follows a $48.5m investment led by Tiger Global Management in February.
Flipdish said the investment will be used to grow global operations, fund R&D in products that improve the hospitality industry's digital experience for consumers and support new customers like cinemas, stadia and airports.
Flipdish has seen rapid revenue growth across multiple markets in 2021, fuelled by restaurant owners bringing their online ordering capability in house, rather than relying on a food delivery marketplace, the rapid adoption of their on-premise solutions like QR Code Order & Pay, and the growth of exciting new verticals like dark kitchens.
As part of the recent investment, Flipdish will be hiring 700 people in 2022. The majority are technology roles such as software architects, data scientists, engineers and product designers. Others include a host of commercial roles.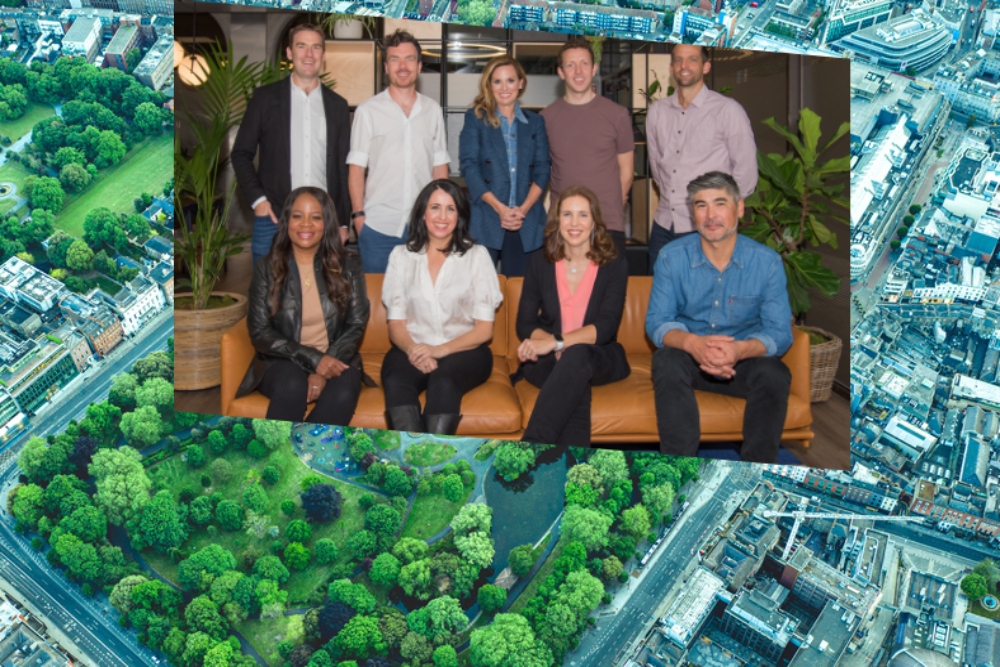 The Intercom leadership team
Intercom was founded in the 3fe coffee shop in Dublin in 2011 by Des Trayner, Ciaran Lee, David Barrett and Eoghan McCabe, but established its headquarters in San Francisco to scale the business. R&D is led from Dublin, with all of its technical leadership located in EMEA. The London office also focuses on R&D.
Intercom marked its 10th anniversary last year, surpassed $200m in annual recurring revenue and has experienced sustained momentum across its customer base.
In 2018 the company gained unicorn status after being valued at more than $1bn. Last year, the company scored a major coup by appointing Karen Peacock, named one of the "top 50 most powerful women in technology" by the National Diversity Council in the US, as its CEO.
Intercom's technologies – which it refers to as "the engagement OS" – are used by more than 25,000 organisations worldwide, including Amazon, Atlassian and Lyft Business. More than 600m end users actively use Intercom every month, sending more than 500 million messages.
In early 2023, Intercom will move into a new Dublin office on Earlsfort Terrace, Dublin 2.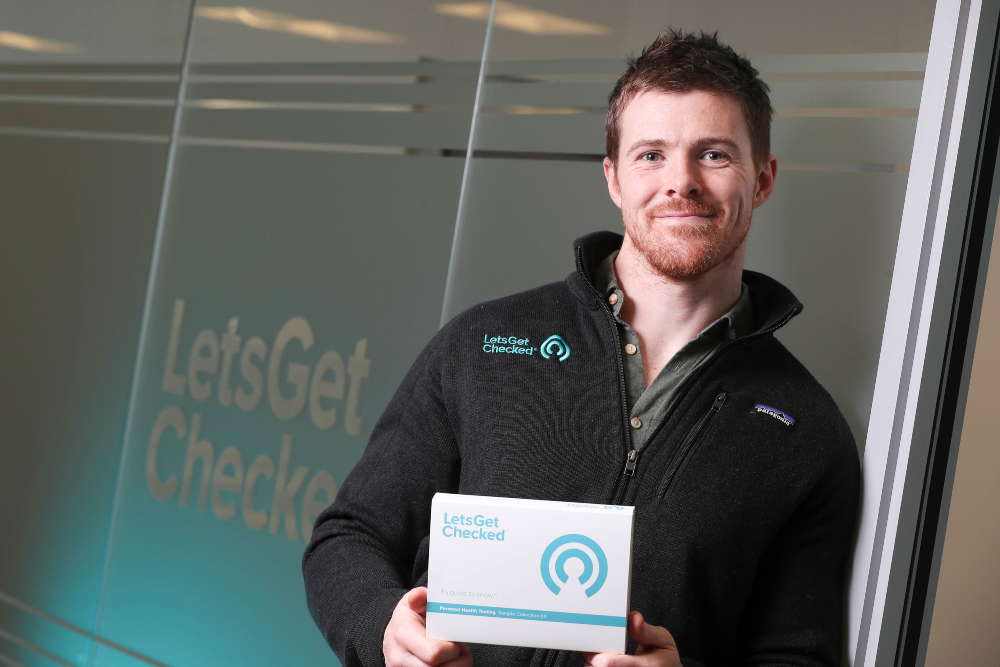 From a start-up six years ago to one of the fastest growing companies in Ireland, the trajectory of Irish medtech company LetsGetChecked is compelling to watch. The company, which was founded by CEO Peter Foley (pictured) in 2015, and recently announced 160 jobs in a move that will bring the company's global team to 653 employees. LetsGetChecked tests cover general health, men's health, women's health, and sexual health, and are available in Ireland and other European countries, as well as nationwide in the United States. By combining health data and diagnostic results, LetsGetChecked provides rich health insights to enable better healthcare decision making.
Last year LetsGetChecked raised $71m in funding bringing to $113m the amount it has raised so far. The company experienced significant growth in 2020, with sales increasing by over 800pc year-on-year. LetsGetChecked has also shipped more than 1m coronavirus tests since the beginning of the pandemic. LetsGetChecked is currently working alongside American Airlines, British Airways, and OneWorld to launch a transatlantic Coronavirus testing trial to demonstrate how testing can re-open travel routes and remove the need for quarantine periods. The company has opened a new lab in Dublin and has moved into at-home Covid-19 testing, promising a 24-hour turnaround at €129 per test. Building on experience from its CLIA/CAP/BSL II certified high complexity laboratory based in Monrovia, California, the forthcoming Dublin-based lab will be its first owned and operated laboratory in Europe.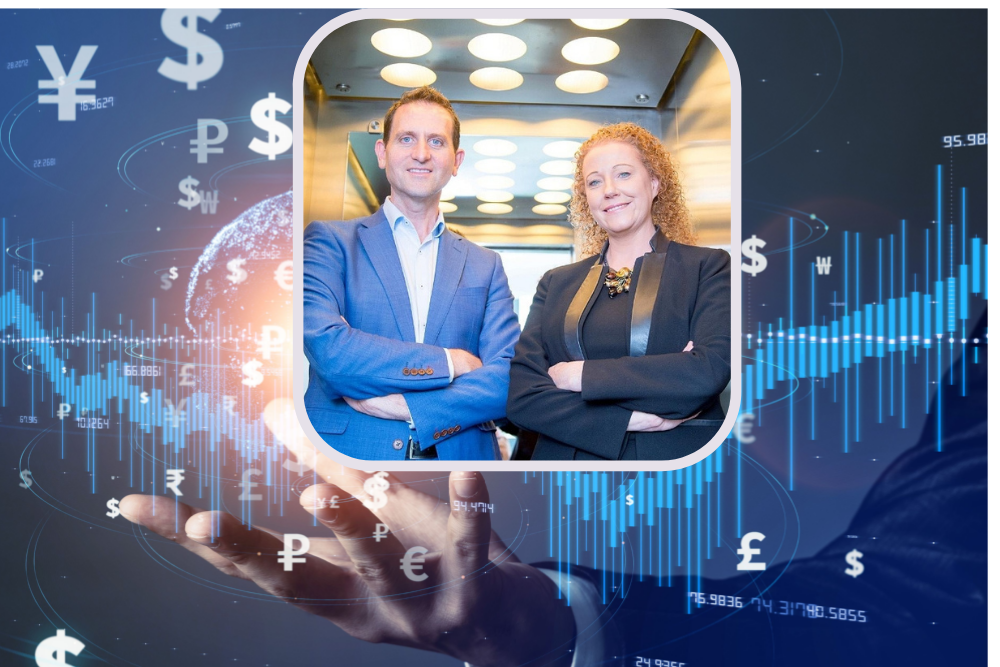 Terry Clune and Sinead Fitzmaurice
Founded in Kilkenny in 2010 by Terry Clune, TransferMate recently joined the unicorn club after a new $70m funding round that brought the company to a valuation of $1bn.
The deal sees CEO Sinead Fizmaurice become the first woman CEO of an Irish unicorn.
TransferMate has grown its global licensing infrastructure and banking network to be one of the widest in the industry and has been chosen as the partner of choice to power B2B payments products for some of the largest software platforms, innovative banks and fintechs in the world.
It allows businesses and individuals to make cross-border payments in more than 201 countries and 141 currencies, as easily and cost-effectively as if making a domestic funds transfer, and with complete transparency of the transaction through to the point of final reconciliation.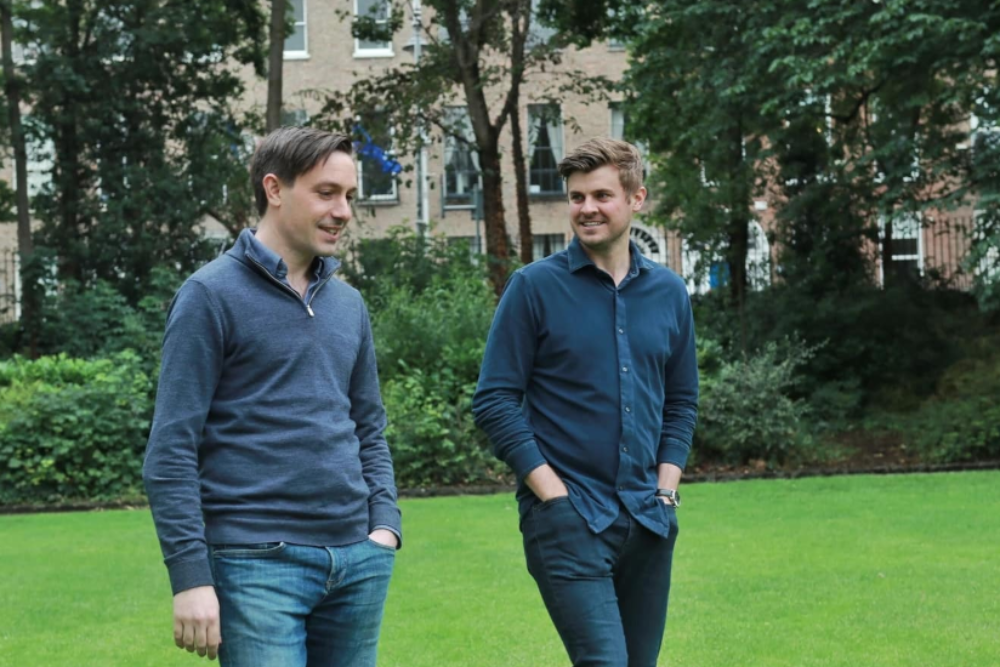 Aidan Corbett and Jack Pierce
Dublin business Wayflyer joined the storied ranks of Ireland's relatively young unicorn herd in early 2022 after raising $150m.
The business, which was founded only in 2019 by Aidan Corbett and Jack Pierce provides revenue-based financing and marketing analytics for online firms. It then provides e-commerce stores with unsecured capital to secure advertising and inventory ahead of selling items.
Wayflyer is understood to have advanced $500m to more than 800 companies globally last year.
In October 2020 the company raised $7.8m in seed funding and in December 2021 raised $76m in a Series A round. The latest Series B round was led by DST Global and QED Investors along with new investors Prosus, Madrone Capital and JP Morgan as well as eisting investors Left Lane Capital and Checkout.com founder Guillaume Pousaz.
In mid-2022 it emerged that Wayflyer took on $300m in debt financing from JP Morgan.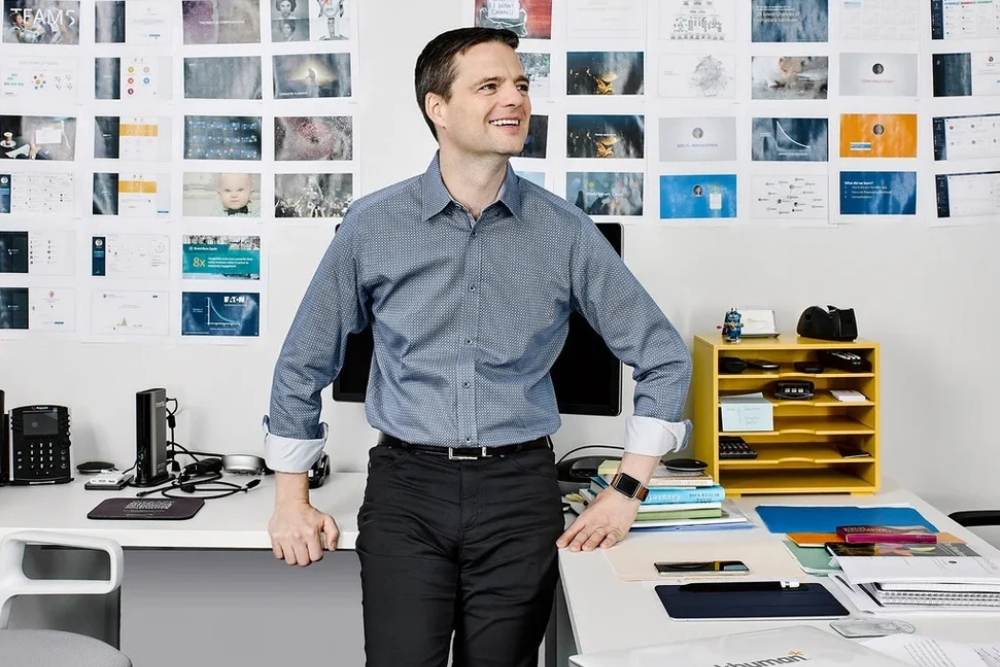 Eric Mosley
Founded in 1999 and previously known as Globoforce, Workhuman operates employee reward and incentive schemes on behalf of some of the world's biggest companies and more than 6m employees are on the Workhuman platform across 170 countries.
It achieved unicorn status last year when it was valued at more than $1bn.
Recently filed accounts show it reported a turnover of $681m for 2020.
The business was founded in 1999 by Eric Mosley and Eddie Reynolds.
John and Patrick Collison
Although not technically an Irish company because it was founded in San Francisco, Stripe has Irish founders and is on its way to employing 1,000 people in Dublin.
Stripe was founded in San Francisco 2009 when CEO Patrick Collison was just 22 and his brother John was 19. Prior that the brothers who hail from Nenagh but as teenagers living in Limerick established a start-up in 2007 called Shuppa that later became known as Auctomatic. They sold Auctomatic for $5m when they were just 19 and 17 respectively.
The business is now valued at $95bn after securing $600m from investors including Irish State's sovereign wealth fund. The sheer size of its valuation puts it in the rare "decacorn" category ahead of its unicorn brethren.
Of the 42 countries in which Stripe powers businesses today, 31 are in Europe. And many of the continent's largest and fastest growing companies are building on the platform.
Axel Springer, Jaguar Land Rover, Maersk, Metro, Mountain Warehouse and Waitrose have all recently turned to Stripe to grow and diversify their online revenue, or move faster on their transformation projects. Meanwhile, Europe's hypergrowth companies such as Deliveroo (UK), Doctolib (France), Glofox (Ireland), Klarna (Sweden), ManoMano (France), N26 (Germany), UiPath (Romania), and Vinted (Lithuania) all build on Stripe to compete on the global stage.
Stripe's stated mission is to grow the GDP of the internet, making it easy for ambitious companies everywhere to grow their business.
Only 14pc of commerce takes place online today, despite the global economy accelerating its shift to online in 2020, which means there's plenty of territory for Stripe to go after.