The new €70m Delta Partners Fund will focus on bringing early stage Irish tech businesses to global scale. Delta partners Amy Neale and Dermot Berkery say the opportunities for Irish entrepreneurs have never been greater.
"This is our fifth iteration with Bank of Ireland," says Delta partner Dermot Berkery on the new venture capital fund launched recently by Delta Partners with Bank of Ireland and Enterprise Ireland as cornerstone investors. The new fund is also supported by Fexco and several family offices.
Delta is one of Ireland's longest serving venture capital players with a strong track record. It has backed more than 120 investee companies to date with successful scaling companies such as Luzern and Sirius XT in the current portfolio. To date, the team has realised €1.8bn from companies such as Clavis (sold to Ascential plc), Sensl (sold to OnSemiconductor) and Neuravi (sold to Johnson & Johnson).
"There is a huge amount happening in terms of early-stage ventures and entrepreneurship in Ireland. People are starting companies in greater numbers than ever before"
Original partners Maurice Roche and Dermot Berkery have been joined by two new partners. Amy Neale is joining from a senior role in Mastercard where she led innovation teams focused on fintech across the globe from New York to Singapore and Kenya. Richard Barnwell brings vital experience as a hands-on entrepreneur having created Digit Games, previously an investee of Delta Partners which subsequently sold to US games company Scopely.
The expanded Delta team will invest in 30 of Ireland's most innovative and exciting start-ups over the next three-to-four years, and Delta's strategy is to invest at both the seed stage, where it will be the first institutional investor on board, and the Series A stage as companies launch their products and services internationally and require more capital to fund the scaling stages.
Irish tech funding hits €1.6bn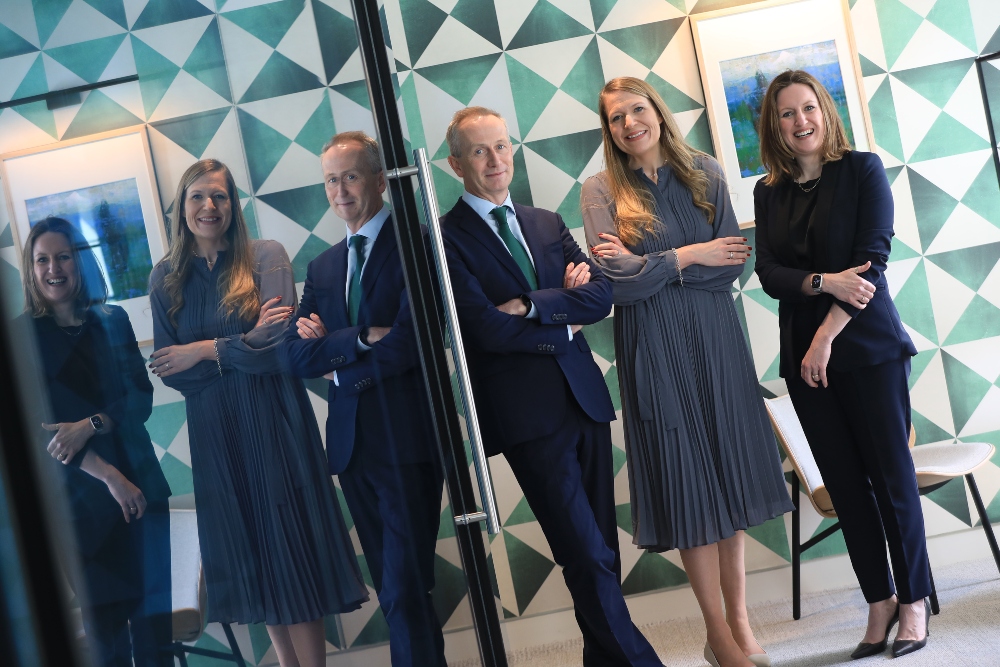 Leo Clancy, CEO, Enterprise Ireland, Jillian Clarkin, Head of SME Markets at Bank of Ireland, and Amy Neale, Partner at Delta Partners, pictured at the launch of Delta's new venture capital fund
News of the new fund Delta Partners (€70m) came amid a slew of new funding announcements, including Elkstone (€100m) and Melior (€160m) – all underpinned by the Government's €90m investment in seed capital revealed in February.
It is an exciting time for Irish tech. Irish tech funding in 2021 reached a new high of €1.6bn with a record number of 292 companies raising investments, according to new figures from TechIreland. Despite the pandemic, 12 companies each raised over €30m last year – compared to 2019 when just 3 companies raised over €30m. 118 companies raised early stage rounds, back to pre-Covid levels. 46 companies raised between €5 and €30m, a new record.
As well as Stripe, led by the Collison Brothers and which was founded in San Francisco and now worth more than $90bn, Ireland now has six home-grown unicorns valued at more than $1bn including Fenergo, LetsGetChecked, Workhuman, Flipdish, Intercom and most recently Wayflyer.
Speaking with ThinkBusiness Neale said that the focus will be to address the dearth of early-stage funding that has held Irish start-ups back in recent years.
"There is a huge amount happening in terms of early-stage ventures and entrepreneurship in Ireland. People are starting companies in greater numbers than ever before and at the same time you are seeing trends like the 'great resignation' where people are reassessing their lives. It's a classic point in time. Therefore, we will focus very much on early stage with the ability to support later stage companies as well. But primarily, we want to fill the gap that exists. There is not enough early stage capital. Given the pipeline of great stuff that is coming through, that is very much the focus."
A generalist approach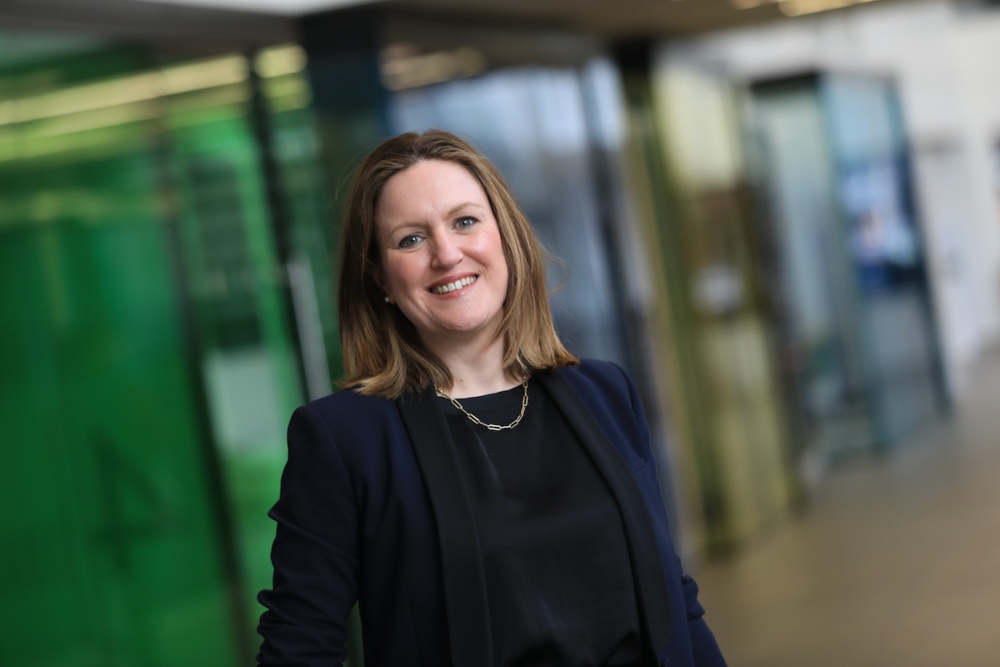 Amy Neale, partner, Delta Partners
Asked if the new fund will be focused on specific areas of tech such as fintech or AI, Neale said that the partners will be taking a 'generalist' approach rather than fixating on any particular niche. "We'll be very much generalist in order to support the best companies that we see coming through at an early stage. It isn't that we are going to go after any particular sector or segment, we want to make sure that we are generalist to be able to see what's coming across the desk. Having said that there are areas that are certainly popping, that's for sure, and as you know there are areas that the Delta Partner portfolio has had some particular successes in.
"And then of course with new partners coming aboard there are areas of expertise that we have where we can add value. I would obviously call out fintech because that has been a big trending area for Delta in the past and it's an area I know a good bit about. But I've also been seeing interesting companies from an Irish point of view that are filling gaps in the fintech space and more broadly consumer internet, SaaS (software-as-a-service) businesses B2B businesses and quite a general spread of things." She added that her colleague Richard Barnwell's experience of the attention economy and gaming will play a key role.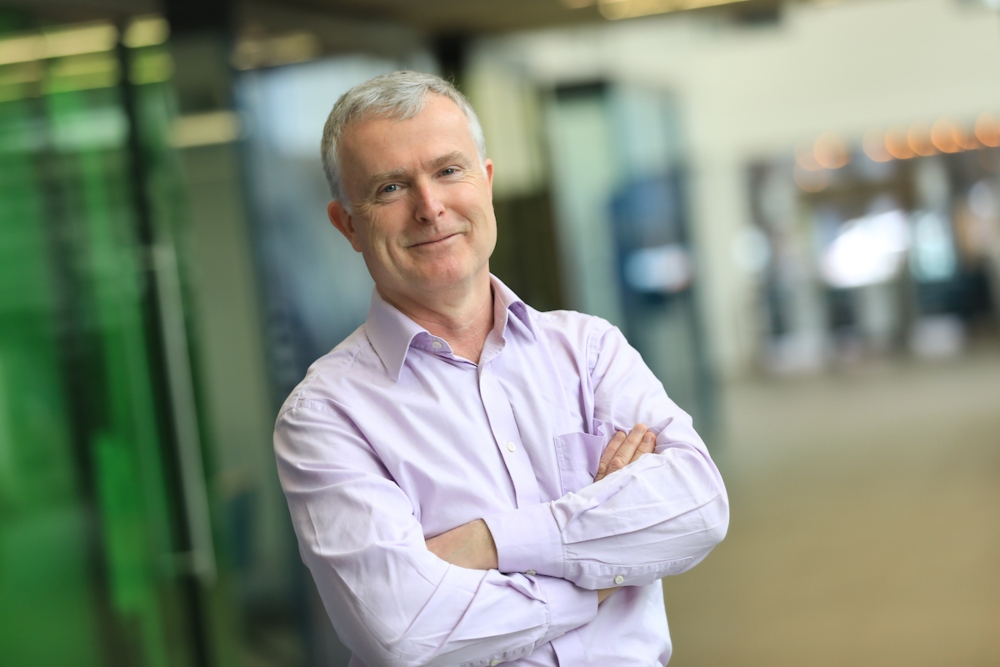 Dermot Berkery, partner, Delta Partners
Dermot Berkery said that start-ups are being founded in Ireland at a greater pace than ever before because the financial barriers to entry are considerably less than in the past.
"When I started in this business, to get a company going you would have to give them €3m just so they could build their product and get customers. So every bet we made then as a venture capitalist required considerable cash. Today if a business wanted to be up and running selling coffee cups, it would be up and running by the weekend.
"Basically money can now go a lot further for a start-up, even with just €100,000 or €200,000 to get them going."
Berkery also said that seasoned tech entrepreneurs who have become phenomenally wealthy over the past 20 years are also looking to become shareholders in promising young companies, creating another viable stream of funding.
Powering diversity
2021 also saw a milestone in female founder funding as 55 companies led by women raised €230m, up 120% on 2020. Nevertheless, that's only 13% of the total.
Asked if the new fund will help improve this milestone, Neale said: "My motivation is to invest in fantastic businesses. I know that fantastic businesses have diverse teams."
The primary issue for women founders has been that most investors tend to be male. Neale said that achieving a greater gender balance among investors will take time to achieve.
"There's a clear advantage to be gained from encouraging more women into venture capital, but that in itself has to be systemic. It is not an overnight fix, because we have to train a new generation of people into venture capital on an ongoing basis. Some of those will be women. Some of those will be men. But it is not a quick fix. You can't suddenly staff up a team of women because they are women and expect that wonderful things will happen. So, I expect to see that shift over time, as a person who is hoping to make her contribution to that," said Neale.
In terms of the role that Irish venture capital firms play in bringing local tech businesses to global scale, Berkery said that the role of local venture capitalists is to bring businesses to a level where larger funds in London, Berlin or San Francisco come on board to bring them to the next level.
"We don't have mega funds here. But any company that is successful is clearly overseas and those sources of capital in London or Silicon Valley or Boston. They just need to get simpler access to those pools of capital. So it might be that it will continue to be a situation where Ireland nurtures its own from a funding perspective but when they need to raise more than €10m or more they can then access those pools of capital elsewhere."
Berkery makes a pertinent point about the local ecosystem playing a crucial role in being a launchpad for businesses that have to be global from the get-go.
Neale adds that crucially young businesses need to be able to articulate the opportunity. "For me, I need to understand a few simple things about the business. I need to understand the team that is building the business and the problem it is trying to solve. What is the size of that problem? I'm a product geek so really understanding what that looks and feels like and the magic they are building. It boils down to differentiation, who else is doing this stuff?
"For an early stage founder, storytelling is an incredibly important element. You need to be creating the vision, demonstrating where you are going to go with that vision. Fundamentally, it boils down to something being wrong in the world today that you are going to make better. And articulating that is hugely important. You've got to be able to paint a picture for the people that you want to have come on board, whether that is an investor, a co-founder or a new hire."
Regional energy
She said that the new national start-up support ecosystem of hubs being driven by the NDRC which is now run by Dogpatch Labs is creating a new energy.
"The regional connectivity piece is absolutely fantastic. It creates a point of focus for engagement, especially between entrepreneurs and multinationals."
Berkery added: "One of the things we don't see enough of is start-ups spinning out from multinationals. These people are globally-aware, understand global customers, understand product design and all the elements needed to build global companies."
Neale agrees: "I've seen people build businesses because they are annoyed about a problem they're facing in their daily lives and set out to fix it. The other perspective is that people who work in multinationals have helped build products that then run at scale, which is an awesome perspective for any entrepreneur. So, maybe if we're not seeing enough of it, I would certainly encourage people to think about it."
In conclusion, both Berkery and Neale insist that they and their partners are keeping their diaries open to meet entrepreneurs across the country. "That's one of the things I'm super-excited about joining Delta," says Neale, "being on the road and meeting as many founders as possible to make sure that we leave no stone unturned to fund the best companies."
Main image at top: The new Delta Partners line-up includes Maurice Roche, Dermot Berkery, Amy Neale and Richard Barnwell. Photo: Julien Behal