With Bank of Ireland and Enterprise Ireland as cornerstone investors, the new Delta Partners fund is aiming to close at €70m.
Dublin venture capital firm Delta Partners has launched a new venture capital fund that will invest into seed and early-stage tech businesses in Ireland.
The fund has reached a first close with Bank of Ireland and Enterprise Ireland as cornerstone investors, supported by Fexco and several family offices.
"This new fund will support the talent and ambition of dozens of fledgling Irish technology businesses"
New investors will be added to the fund over the coming year, with a target close of €70m.
Powering Irish innovation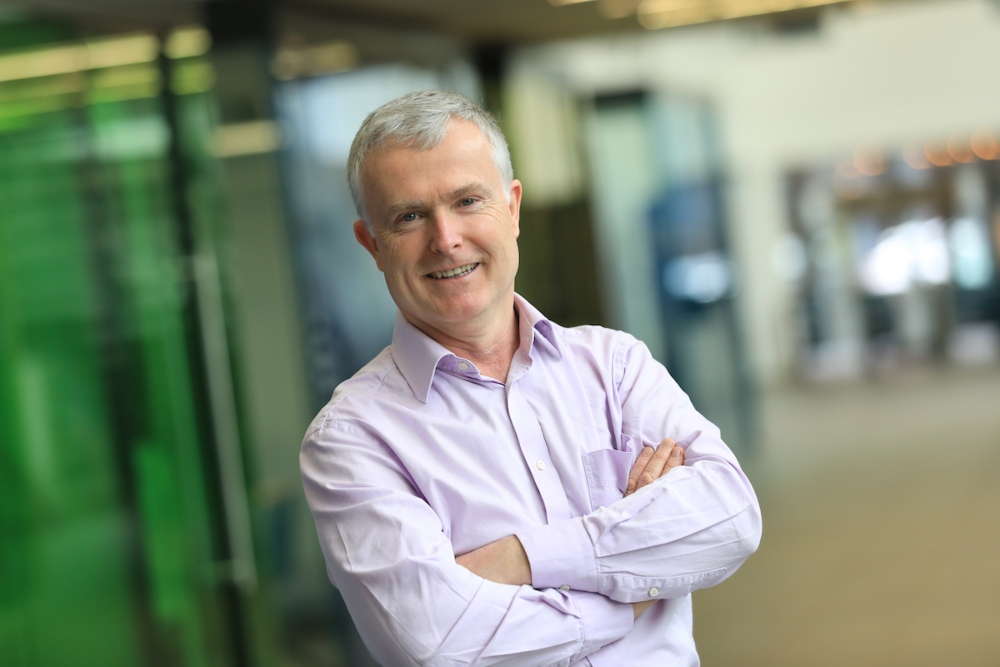 Delta partner Dermot Berkery
Maurice Roche and Dermot Berkery, the existing partners in Delta, are joined by two new partners. Amy Neale is joining from a senior role in Mastercard where she led innovation teams focused on fintech across the globe from New York to Singapore and Kenya. Richard Barnwell brings vital experience as a hands-on entrepreneur having created Digit Games, previously an investee of Delta Partners which subsequently sold to U.S. games company Scopely.
The expanded Delta team will invest in 30 of Ireland's most innovative and exciting start-ups over the next three-to-four years, and Delta's strategy is to invest at both the seed stage, where it will be the first institutional investor on board, and the Series A stage as companies launch their products and services internationally and require more capital to fund the scaling stages.
Delta has a strong track record, with over 120 investee companies to date with successful scaling companies such as Luzern and Sirius XT in the current portfolio. To date, the team has realised €1.8bn from companies such as Clavis (sold to Ascential plc), Sensl (sold to OnSemiconductor) and Neuravi (sold to Johnson & Johnson).
Dermot Berkery and Maurice Roche of Delta Partners Limited stated: "This fund is aimed directly at the funding gap for early-stage companies in Ireland. Great Irish entrepreneurs are succeeding across the technology spectrum and the main thing they lack is capital to help them to achieve their ambitions.
"Our two new partners, Amy and Richard, bring incredible skillsets to help these entrepreneurs along their journeys. We are delighted to have the support of Bank of Ireland, Enterprise Ireland, Fexco and the family offices of some of Ireland's most successful technology entrepreneurs."
A classic point in time
Speaking with ThinkBusiness, Berkery said that the new fund is the fifth iteration of funding partnerships that Delta has had with Bank of Ireland since the 1990s.
He said that there is an intrinsic link between funding of Irish start-ups and overall job creation. "Ultimately a good portion of funding will go into driving salaries which will be spent in the Irish economy.
New Delta partner Amy Neale added: "There is a huge amount happening in terms of early-stage ventures and entrepreneurship in Ireland. People are starting companies in greater numbers than ever before and at the same time you are seeing trends like the 'great resignation' where people are reassessing their lives. It's a classic point in time. Therefore, we will focus very much on early stage with the ability to support later stage companies as well. But primarily, we want to fill the gap that exists. There is not enough early stage capital. Given the pipeline of great stuff that is coming through, that is very much the focus."
Berkery and Neale make a strident point – there is a dearth of early stage funding in Ireland, which belies the evident and ongoing success of many great enterprises led by Irish founders in recent years. As well as Stripe, led by the Collison Brothers and which was founded in San Francisco and now worth more than $90bn, Ireland now has six home-grown unicorns valued at more than $1bn including Fenergo, LetsGetChecked, Workhuman, Flipdish, Intercom and most recently Wayflyer.
"This new fund will support the talent and ambition of dozens of fledgling Irish technology businesses," said Jillian Clarkin, head of SME Markets at Bank of Ireland.
"I look forward to seeing them grow into successful employers and exporters and I'm excited that Bank of Ireland will be part of that journey. Bank of Ireland is committed to supporting the innovation that is so important to Ireland's future economic success."
The funding comes in the wake of the Irish Government revealing a new €90m fund for Irish start-ups via the Irish Innovation Seed Fund Programme. As seen in the past, such funds have the potential to be leverage by various investors to between €800m and €1bn to be invested in promising Irish companies.
The creation of the new fund was welcomed by Tánaiste and Minister for Enterprise, Trade and Employment Leo Varadkar, TD, who said: "We are constantly looking at ways we can back Irish businesses, especially at an early stage when raising finance is often the most difficult. I really admire those that are brave enough to start their own business. This fund will be a €70m pot of money, supported by the Government through Enterprise Ireland for seed and early-stage technology businesses, working on ideas that will create the jobs of the future. I look forward to seeing the success of those that receive funding and wish the Delta team the very best of luck."
In recent days Enterprise Ireland revealed that €28m was invested in 125 Irish start-ups in 2021.
"This fund will increase the availability of capital to early-stage companies to deliver on their business plans and compete with international peers," said Leo Clancy, CEO of Enterprise Ireland on the new Delta Fund.
"Enterprise Ireland's focus on seed-stage investments, which enhance diversity and experience in the ecosystem, is underpinned by this excellent launch and we look forward to working with the team at Delta over the coming years."
Neil Hosty, CEO of Fexco Group said the new fund goes to the heart of how the Irish economy will steer its future in the decades ahead. "Innovation is at the core of Fexco's strategy and we are delighted to support the next generation of Irish technology success stories. This new fund will provide critical investment to exciting new businesses as they take on the international marketplace."
Main image: Leo Clancy, CEO, Enterprise Ireland, Jillian Clarkin, Head of SME Markets at Bank of Ireland, and Amy Neale, Partner at Delta Partners, pictured at the launch of Delta's new venture capital fund