Inspiring Irish women entrepreneurs who are growing and scaling their businesses tell their story.
Entrepreneurs come from many walks of life and each has a unique story to tell and perspective on their respective industry.
What these women founders have in common is they all took part in Irish programmes aimed at enabling them to start, grow and scale.
These programmes included the ACORNS programme and Going for Growth.
The ACORNS programme is designed to support early-stage female entrepreneurs living in rural Ireland through a peer learning approach. Thanks to the support of the Department of Agriculture, Food and the Marine, and the voluntary contribution of time by Lead Entrepreneurs, there is no charge for those selected to participate. Any woman with a new business based in rural Ireland, or a well-developed idea for a new venture, can register for the programme at www.acorns.ie.
Going for Growth is a free, six-month, part-time programme, supported by Enterprise Ireland and KPMG, which assists ambitious female entrepreneurs to achieve their growth aspirations. Ideally, businesses should be well established and trading for at least two years. Those selected for the Going for Growth initiative join interactive round table sessions led by Lead Entrepreneurs. The Lead Entrepreneurs are successful businesswomen with personal experience of growing a business. These high-profile business leaders volunteer their time to encourage participants to set and achieve personalised goals and milestones to address the opportunities and challenges they face in driving growth in their businesses.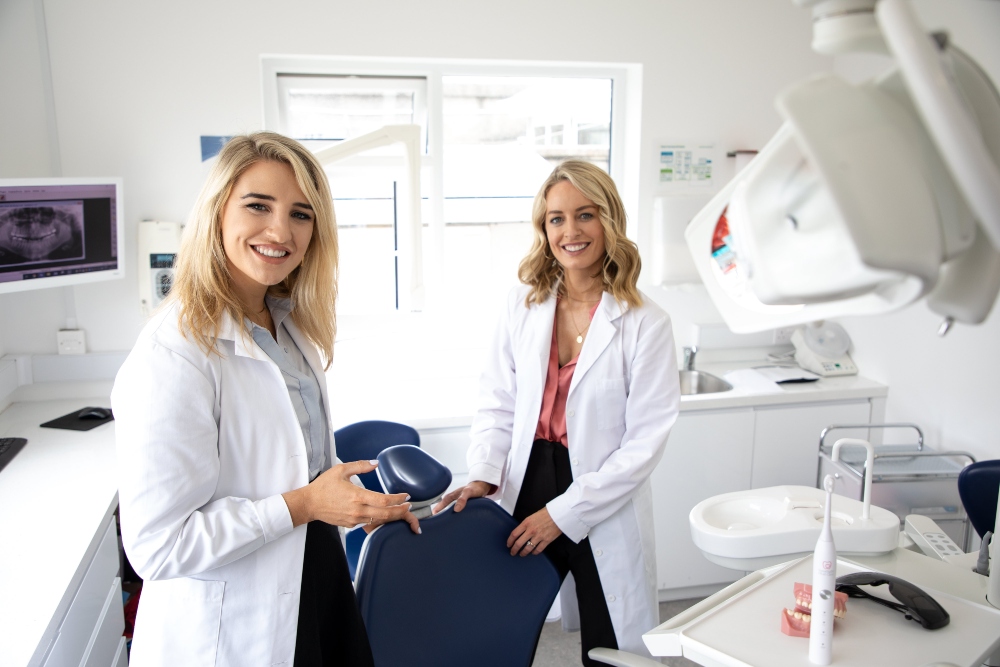 Spotlight Oral Care was designed and formulated by Irish dentists – sisters, Dr Vanessa and Dr Lisa Creaven – with the aim of creating the best oral health products without harming the environment.
At their dental practice in Galway City, sister Lisa and Vanessa Creatven identified a gap in the market for safe and effective oral care products that contained clinically proven active ingredients to target their clients' dental needs.
While Spotlight Oral Care initially began developing teeth whitening strips and toothpaste, the company has grown to provide wide a variety of products, including a range of toothpastes for specific ailments, from sensitive teeth, gum health, rebuilding teeth, whitening, and oral care, as well toothbrushes, dental floss, mouthwashes, teeth whitening pens, and electrical oral care products – the Sonic Toothbrush and Water Flosser.
Norma Dineen and her husband Tom produce a range of award-winning cheeses on the family farm Bó Rua Farm in County Cork using milk from their herd of Montbeliarde and Friesian cows. Named in honour of the rust-coloured Montbeliardes (Bó Rua is Irish for 'Red Cow'), the cheese is made from March to October when the cows are out on pasture.
"From pasture to plate, our family takes time and great care to ensure we produce the finest of farmhouse cheese. Using traditional techniques Bó Rua Farm cheddar is carefully hand crafted and matured on the farm. It is gently aged until it has a firm yet delicately creamy texture and a full, approachable flavour. In the short time since launch in May 2019 we have received numerous awards including Gold at the Blas na hEireann Irish Food Awards for Best Irish Hard Cheese.
"Since the Covid-19 pandemic hit we have pivoted from supplying Bó Rua Farm cheese to foodservice and switched focus to supplying speciality food stores and the multiples nationwide. We also now retail directly online through our web shop.
Dineen found ACORNS particularly beneficial: "Over six months, established female entrepreneurs in different locations around the country lead monthly, day-long, round-table sessions with groups of women who have been running a business for less than two years, or are about to start one. You learn from other women's experiences and, of course, the lead entrepreneur is a successful person in her own right. Focusing on different topics each month, such as marketing, sales, finance and employment, discussions cover all the pieces of the jigsaw you are going to need to successfully set up a business. I found it extremely helpful in setting goals, with "positive peer pressure" being a motivation to complete goals in time to report on it at the next meeting. In the day-to-day running of the household and the business, you can get consumed by the small details. ACORNS provides the chance to take a step away, talk to other women and tap into their experiences."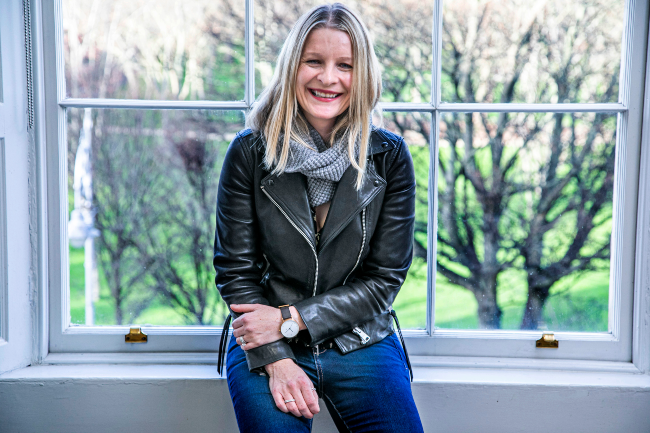 Journalism and technology have always been an integral part of Áine Kerr's career so her latest venture – Kinzen – is a natural progression of that journey.
Kerr is co-founder and chief operating officer of Kinzen, which helps organisations solve the information crisis, find accurate information and avoid fake news.
A former journalist, Áine first went into the start-up world as managing editor of Storyful, Ireland's first social media news agency. Now, she is back with Storyful founder Mark Little to head up digital technology company, Kinzen.
In between the two start-up ventures, Áine spent almost two years in New York as Global Head of Journalism Partners at Facebook
Kinzen was established in 2017 with the purpose to find human solutions to sifting out disinformation across platforms using machine learning and data science. Headquartered in Dublin, it has 10 full-time employees, a large base of contractors around the world and operations in 12 global markets.
"We wanted to look at how you, on one hand, use technology to build a platform to root out the bad actors who are spreading misinformation, and on the other hand, ensure that we are building technology that uses human judgement. The 2020 US elections was one of the biggest ever flashpoints in this area," says Áine.
"Kinzen is trying to rebuild that trust and engagement in platforms while also balancing the rights of freedom of speech. We see ourselves as 'trusted flaggers' but then it is down to each platform to use their own decision-making on whether or not to remove that content."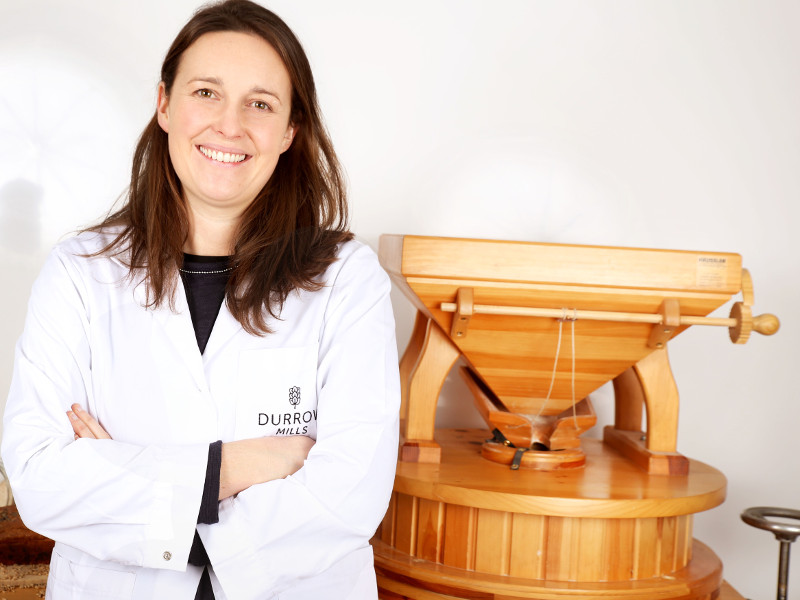 Lisa Larkin changed career and moved from Dublin to Kilbeggan in Co Westmeath to set up Durrow Mills.
"Durrow Mills came about as I was looking for a flour that was gentle on the system, healthy and nutritious and organic. When you start looking at what you eat, you realise that flour is in so many products. So why settle for a lower quality when we eat so much of it? With a huge rise in people experiencing digestive issues related to foods, in particular wheat, I realised that an alternative was needed.
"Our core products have been to produce a range of Organic Sprouted Flours for retail and also for trade such as bakeries and food service. Sprouted flours take a few days to manufacture as the grains need to be soaked, allowed to germinate or sprout, then dried very gently over a long period of time and finally we stone mill them fresh to order. Our most popular flours are our range of sprouted wheat of which we have 3 products – fine milled, coarse milled and a blended bakers mix, while also making sprouted rye, buckwheat and spelt. We sell direct to both retail and trade customers and are also selling through two distributors since the start of the year, and are currently in the process of launching a new e-commerce website to maximise our online demand which has particularly grown since the Covid- 19 pandemic this year."
Aisling Kelly returned from Dublin to her home town of Sligo to establish WB's Coffee House in 2014. In 2018, she launched the Sligo Oyster Experience.
"The Sligo Oyster Experience tells the story of Sligo and its earliest inhabitants through oysters. Over 6,000 years ago the reason people settled in Sligo is because of the abundance of shellfish hence the name Sligeach meaning 'abounding in shells'. We invite visitors to learn about oysters and see a commercial working oyster farm completing its daily tasks.
"Our core product is food tourism and it works by inviting visitors to learn all about how oysters are farmed in Sligo. My husband Glenn is an oyster farmer and he introduced me to oysters, their history and harvesting in Sligo Bay. I take visitors on a short walking tour of Sligo town and then back for some freshly-shucked oysters at a purpose-built oyster bar at the café.
My background is in business and tourism and I saw a niche in the market for a unique experience showcasing this wonderful tradition. The tour really gives people an opportunity to appreciate Sligo. This year, I launched Sligo Oyster Farm tours, which brings people directly to the oyster farms and this has been a huge success. This adds an exciting 'hands-on' element. People really get to see how the oysters are grown, the impact the weather has on the farm and the hard work involved from the beginning of the process to the final product."
Triona Mac Giolla Rí who set up Aró Digital Strategy.with Alan Rowe in Galway Gaeltacht in 1996.
"We were very excited about the internet which was very new back then," she recalls. "We also saw it as a great opportunity for us to live in the West of Ireland. We had both lived abroad and we were keen to bring up our children there."
Aró Digital Strategy is a creative web design, software and digital marketing agency and 75pc of our customer base are independent luxury 4- and 5-star Hotels. Some 60pc of our business is outside Ireland
"Some 25 years later, from the Connemara Gaeltacht we have worked with clients as far reaching as Zanzibar, Sydney, Hong Kong, Argentina, Columbia, Samoa, New York, along with Europe, UK and Ireland.
"We are passionate about websites that look amazing! But that is not all.
"Our clients achieve high visitor sessions and better value per visitor than most hotels.
"We support hotels to bring most of their business directly through their own website, thereby having a direct relationship with their customers and reducing commission fees.
"We are always feeding what we learn back into our product and we put great emphasis on continuously improving, learning, innovating, and moving forward."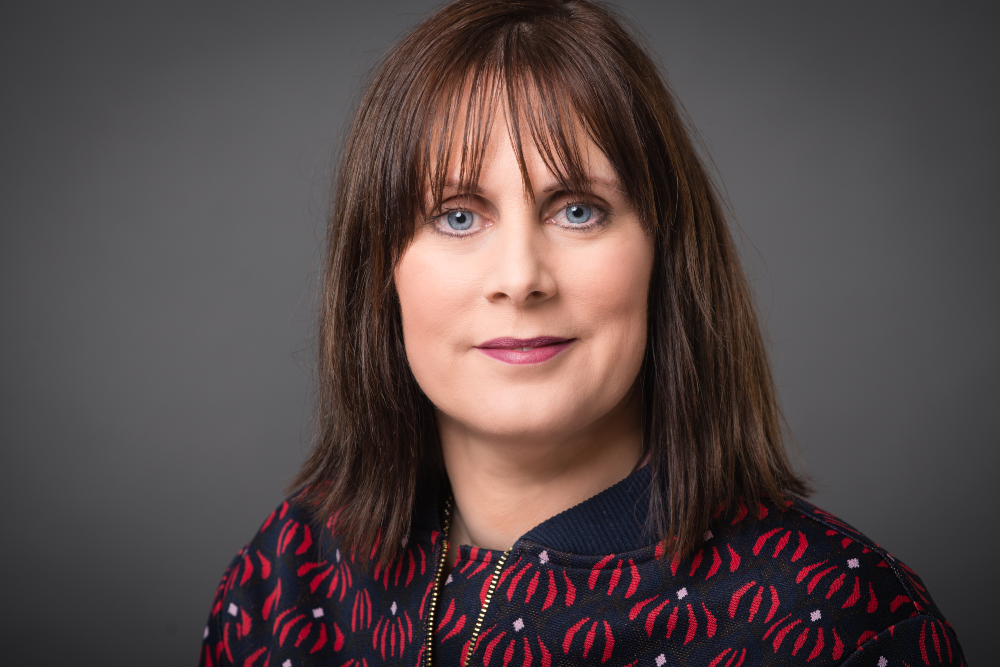 A lead entrepreneur on the ACORNS programme Caroline McEnery established The HR Suite in Co. Kerry in 2009.
"The idea to start my own HR business came about in 2009 while on a trip with Tralee Chamber of Commerce to Silicon Valley, California. Many entrepreneurs on this trip spoke with me about the challenges they faced around HR management. I then realised there was an opening for an outsourced model in this space. I launched the business in 2009 and it has grown steadily to a team of 20 employees.
"I have written two books and am an Adjudicator with the WRC and a former Low Pay Commissioner."
"I funded the business personally and, as the business grew, I reinvested into the business to help it expand and develop key systems and technology foundations. I received excellent support from my Local Enterprise Office (LEO) in Tralee, Co Kerry and was lucky enough to join the Enterprise Ireland funded Going for Growth programme for female entrepreneurs.
The support for both these forums was invaluable in helping me focus on growth of the business and I am delighted that 11 years later we are now a key HR business partner to a varied range of clients throughout the country. During Covid-19, our client relationships and our commitment to best practice led us to support our broad client base, Enterprise Ireland, LEOs and Failte Ireland to advise in relation to responding to this challenging pandemic and the HR implications it presented."
Louella Morton's background is in the education technology sector, where she strove to deliver significant benefits through harnessing the power of technology.
Set up in 2014 by Louella and co-founder Sheena Bailey, TestReach bridges an acute gap in developing corresponding technologies to assess courses, without recourse to traditional test centres, exam papers, face-to- face interviews, and the like. These traditional methods of assessment were not feasible on the level required to meet the significant increase in demand world-wide.
TestReach provides an online assessment solution incorporating test authoring, test assembly, test delivery, marking, moderation and results issuing. Any kind of test can be easily created and rolled out, and there is extensive marking and moderation functionality. It is very secure, scalable and cost effective.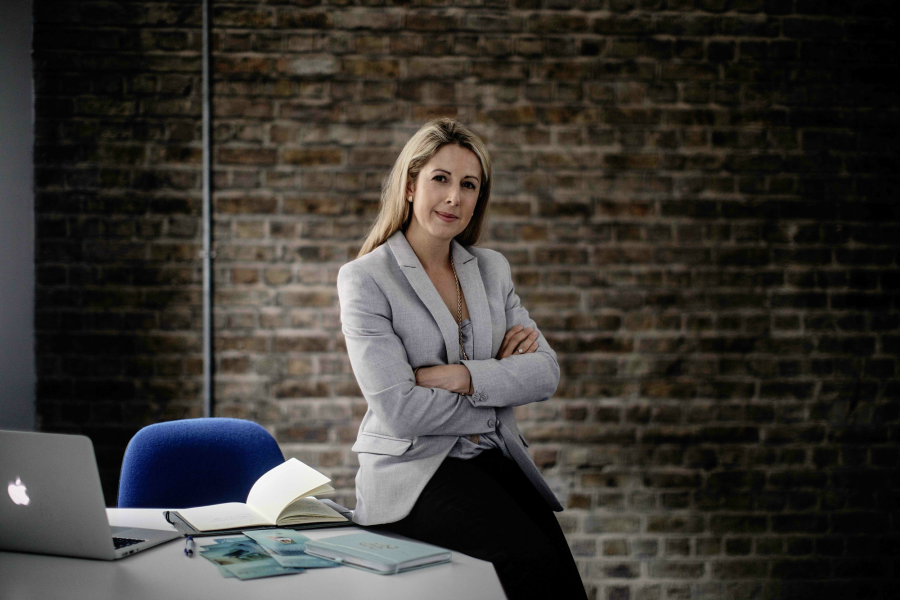 2020 was a busy year for Wellola CEO Sonia Neary who pivoted quickly during the Covid-19 pandemic to launch a patient portal with the HSE.
The company, established by Sonia in 2016, had been focused on the mental and community healthcare market in Ireland and the UK but pivoted quickly during the Covid-19 pandemic to launch a secure patient communication portal, in collaboration with the HSE Digital Transformation Team, to protect front-line workers.
Wellola currently serves over 600 individuals and organisations in Ireland and the UK, particularly in the allied health and mental healthcare space. 2020 was a busy year for Wellola, who as well as collaborating with the Health Services Executive (HSE), launched a secure online communication portal for the British Association of Counsellors and Psychotherapists and was awarded a place on the competitive and prestigious NHS G-Cloud 12 Framework to service the NHS.
In 2019, Neary was honoured to represent Ireland as a finalist in the global Women in Tech Awards in Paris and to accept the 'Integrated Care' award from the Irish Medical & Surgical Trade Association on behalf of Wellola. She is an advocate for greater gender diversity in entrepreneurship, and enhancing support networks amongst female founders.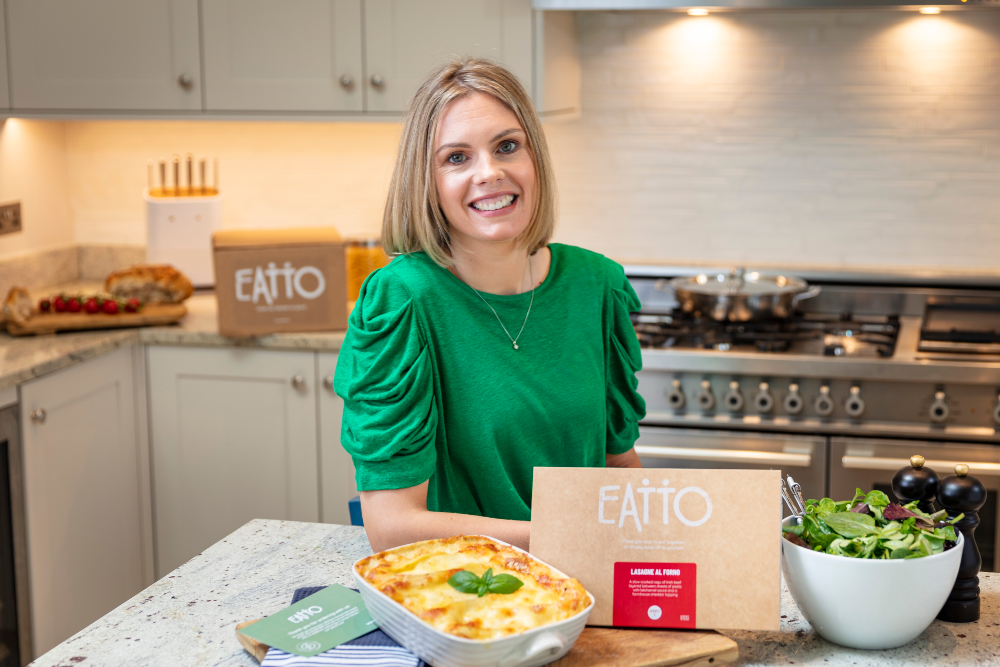 EATTO's Jeannanne O'Brien saw a gap in the market for nutritious, high-quality pre-prepared home meals and is cooking up a storm.
EATTO.IE is a new Irish business venture run by O'Brien which brings you delicious premium homemade meals, prepared with locally sourced and seasonal Irish ingredients.
O'Brien brings a wealth of experience and expertise to her latest venture having created and run Artizan Food Company since 2005. As one of Ireland's leading full-service boutique corporate catering company, they are renowned for making and serving premium restaurant quality food to many of the world's leading tech companies in Dublin.
In 2019 Jeananne saw the need for high quality and nutritious pre-prepared frozen home meals and decided to use her state-of-the-art development kitchen and team of chefs to create EATTO.
They decided it was the perfect time to expand their expertise into the area of home delivery in 2020 with their new home-cooked food brand EATTO.
All meals are made fresh and delivered frozen directly to your door in a fully insulated box to ensure highest quality upon arrival. Store in your freezer until you are ready to heat, and enjoy a homemade nutritious meal without the need to cook from scratch.
"Every meal is made from scratch with locally sourced, seasonal Irish produce where possible, and all of our meat and poultry is 100pc Irish and fully traceable," says O'Brien. "Our mission is simple – to help make homemade food a daily ritual, making things just that little bit easier at mealtimes."
As well as taking on the global challenge of medication errors for patients – a $42bn a year problem – Leonora O'Brien's PharmaPod will play a leading role in safely driving Covid-19 vaccinations worldwide.
While working in the pharmacy industry, Leonora O'Brien saw that medication errors were a common and preventable issue, some of which led to the deaths of patients.
This led her to develop a cloud-based platform to reduce medication errors for patients and, in 2012, Pharmapod was launched. Pharmapod enables healthcare professionals to record, review and analyse patient safety incidents quickly and securely.
"We have become a go-to place for data," O'Brien says. "Prior to our platform being developed, a lot of knowledge gained about errors would often stay locked within individual pharmacies. A doctor might learn from a mistake, as might a pharmacist, but it normally wouldn't go beyond this.
"Now, healthcare professionals have a way to share information and better monitor risks in a way that also greatly improves transparency," says O'Brien.
Pharmapod now also offers Clinical Services through its platform. Pharmacies use the system for services such as the Flu Vaccination, Emergency Hormonal Contraception and Diabetes Management.
PharmaPod has adapted this module to optimise provision of the Covid-19 vaccination worldwide. It is launching its COVAX App with support of the International Pharmaceutical Federation, which represents 4m pharmacists internationally.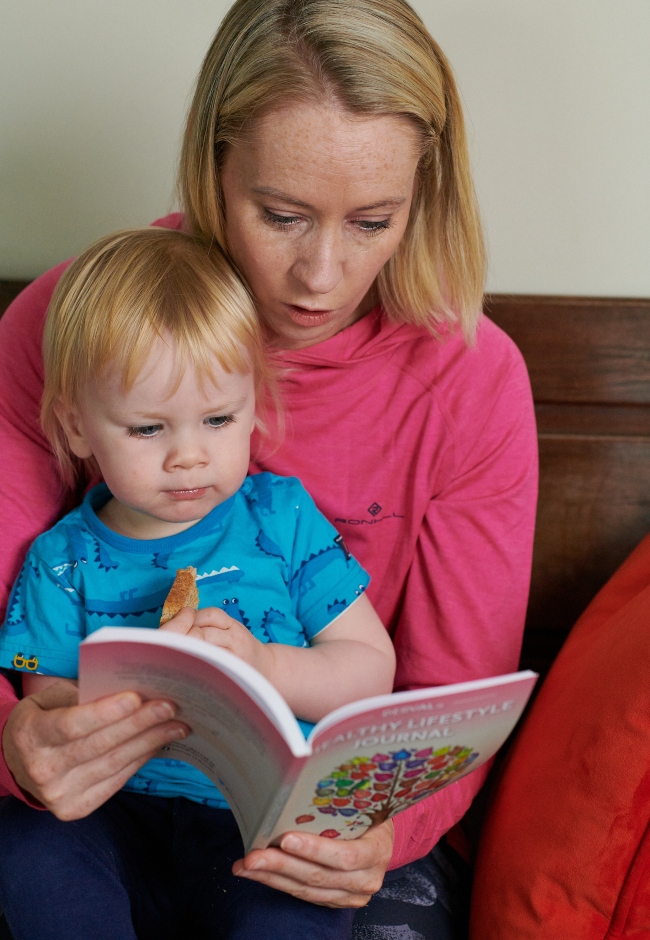 Former sprint hurdles athlete and Olympian Derval O'Rourke is the founder of the Derval.ie healthy lifestyle platform for practical advice about food, fitness and wellness.
As a three time Olympian and former world champion, Derval O'Rourke certainly doesn't need any introduction to an Irish audience. And her background in world of athletics uniquely positions her to have a voice of authority in the world of fitness, food and wellness.
Established in 2017, Derval.ie is a healthy lifestyle platform where she shares her learnings from her former professional career as well as life as a busy mother and business-owner.
The website is an innovative subscription-based model that offers members an affordable platform where they gain access to expert advice and community support. While other online platforms focus on either food, fitness and wellness, Derval.ie has a unique blend of advice from a range of experts on all three.
As an athlete, Derval was operating as a sole trader and always knew she wanted to be an entrepreneur. After she retired, she worked for two years as a player development manager with the Munster rugby squad.
"I had lots of ideas for a business going through my head during this time. I wrote a cookery book, which was more of a passion project than a business idea, but it was successful and that was where the seed was sown," says Derval, who was on the 9th cycle of Going for Growth with Caroline Keeling as her Lead Entrepreneur. She also participated in Going for Growth's follow-on programme, Continuing the Momentum, in 2020 with Breege O'Donoghue as her Lead.
"The key to the business is building a community of people that support each other. Our aim is to be the biggest online community in the country and to keep delivering real value at a relatively low price. Going for Growth massively helped me to grow and develop the business. It pointed out to me where the gaps in my business were and I loved that as, where there are gaps, there is room to grow."
Louise Egan set up her business I-SPY, based in Co. Clare, with her mother Paulette, when she was in Transition Year in school
"Our primary focus when we started out was to design and create stylish and comfortable fitness leggings that are completely non see-through. In the four years since, we have definitely accomplished this, and the quality of our leggings is well known in Ireland. We have also brought this same philosophy into other products in our range and we are highly confident that our range not only makes our customers look good, but it makes them feel comfortable and confident while working out.
"Personally, as I first started my business in Transition Year in school, I would say that my parents both being self-employed had a huge impact on my desire to own and run my own business. Seeing their passion for entrepreneurship led me to take part in a 'Start Your Own Business' course during Transition Year and from there the idea for I-SPY blossomed. I had also played sport at a high level for years so I could see that there was a clear gap in the market for stylish and comfortable female fitness clothing.
"I have to say that I feel the start-up environment is such a welcoming place for women in Ireland. There's definitely a great sense of community between female entrepreneurs and programmes like ACORNS are so beneficial in cementing this community and using the resources and knowledge of these amazing female founders in an organised way. I also think that many of the events that the Local Enterprise Offices (LEOs) run greatly benefit female entrepreneurs and help to promote a culture of empowerment for female-led start-ups."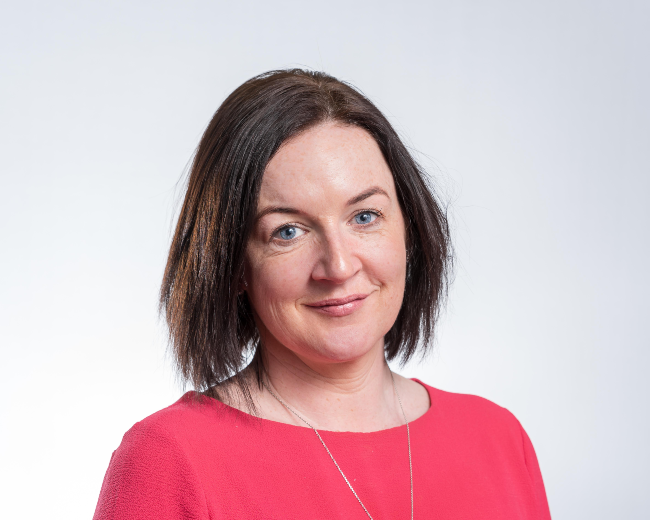 Larissa Feeney established Accountant Online, Ireland's first online accounting website, in 2015.
"I was a graduate of Hotel and Tourism Management from the University of Ulster when I decided to change career and study to become a Chartered Accountant. I worked for a short time in industry and then set up my own accountancy practice. In 2015, I set up Ireland's first online accounting website Acccountantonline.ie. We are now the most visited accountancy website in the country, with over 23,000 visitors last month, 65pc up on August last year.
"I really enjoy serving the business community and I like the innovations in technology that have made it increasingly easier for us to deliver great service online. Accountancy is a traditional profession that has not adapted to the digital consumer as readily as other professions and industries. We are meeting the needs of business owners who want the assurance of a professional service, with the simplicity and ease that they enjoy online from other professions and industries, like travel, online shopping and even healthcare. Our USP is a mix of accessibility, transparency, simplicity in addressing the compliance needs of micro and small businesses.
"There is so much else that a new business owner has to worry about; sales, marketing, customers, product. Compliance with tax and company law is one less thing they have to worry about when working with the teams in Accountant Online."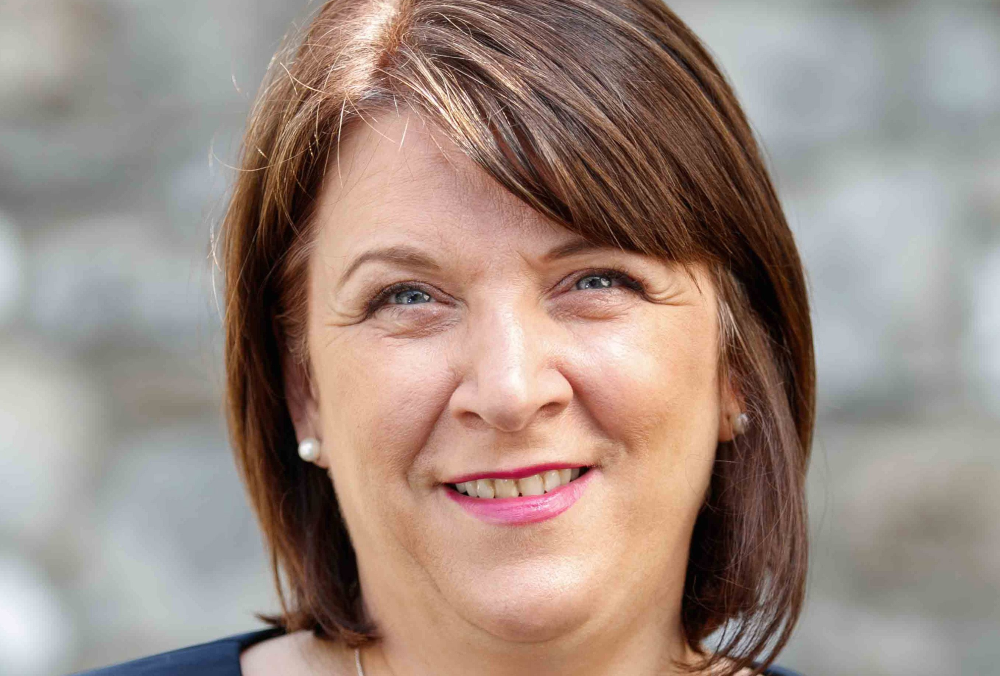 Eimer Hannon set up Hannon Travel in Co Meath 20 years ago.
"I was working in the travel office in UCD and when I moved to another travel office in Dublin city, a lot of contacts in UCD were contacting me to arrange their travel for them. My husband was setting up his own business and we had just had our first child, so I needed to be flexible. I had the idea to set up on my own and run a travel company that was not 9-to-5. Travel is not a 9-to-5 business, but everyone was working those hours. I have always worked but never necessarily wanted to work for somebody. I was 30 and felt I should give it a go. If I didn't do it then, I would never have done it.
"Hannon Travel is a corporate travel management company and it was set because I saw a need for businesspeople travelling to have someone travelling behind them, offering them support and working with them. This was 20 years ago when you had to ring a travel company in order to travel anywhere. I set up a travel management company where the staff were always available. We work and connect with the client: we are almost like their travel PA. We set up at home as a one-woman show and we have since grown to 26 staff. Our USP is accessibility, knowledge and duty of care to our clients."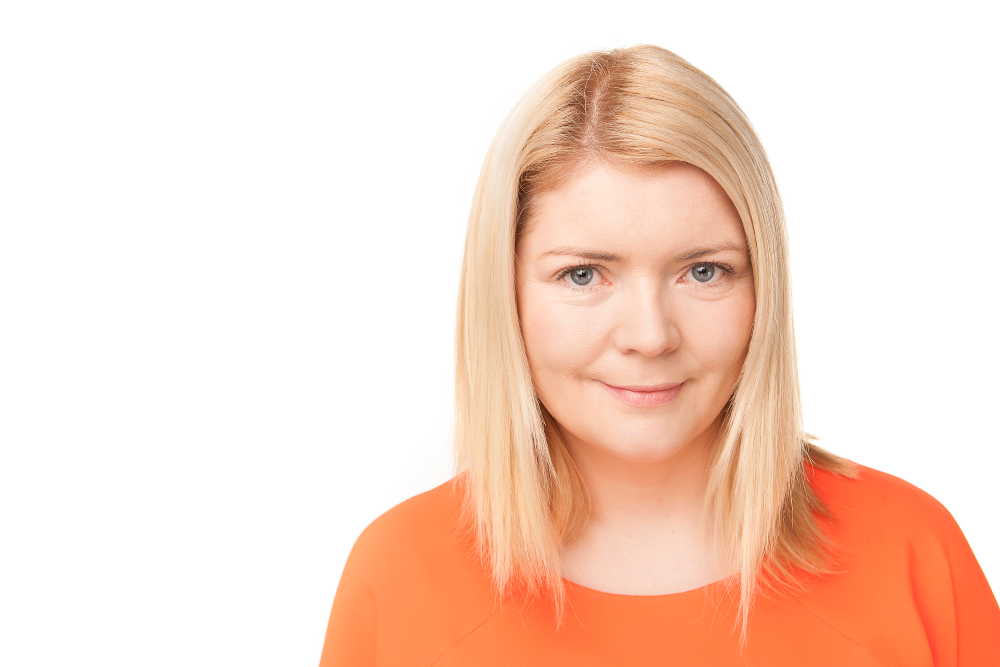 Martha Kearns moved from Dublin to Sligo with her young family and set up StoryLab with her husband in 2014.
"Myself and my husband, Ciaran Byrne, are former national newspaper news editors (in Ireland and the UK) and were enjoying successful careers based in Dublin but, after each having worked in the industry for 20 years, we were looking for a fresh challenge on a professional level while also seeking a better work/life balance that would benefit our young family. Being on the front line, receiving hundreds of press releases daily, we could see where a lot of PR companies were going wrong in their approaches to the media. We could also see how businesses were struggling to tell their stories in an engaging way. With a background running newspaper departments in areas including news, business, education, lifestyle and features, we could see how we could help businesses develop their stories and raise their profiles.
"StoryLab is a content and PR company. We're still in the storytelling business! Some of our products include producing written content, such as supplements for national newspapers and strategic internal and external communications in multiple formats for large corporations. Our other core services include graphic design, branding, social media, videos and podcasts.
"Being a female entrepreneur has not been an impediment but rather you might see some positive bias (especially when event organisers are trying to balance gender among speakers!). Being part of ACORNS showed me the comradery among female entrepreneurs in Ireland and how much we all want to help each other succeed."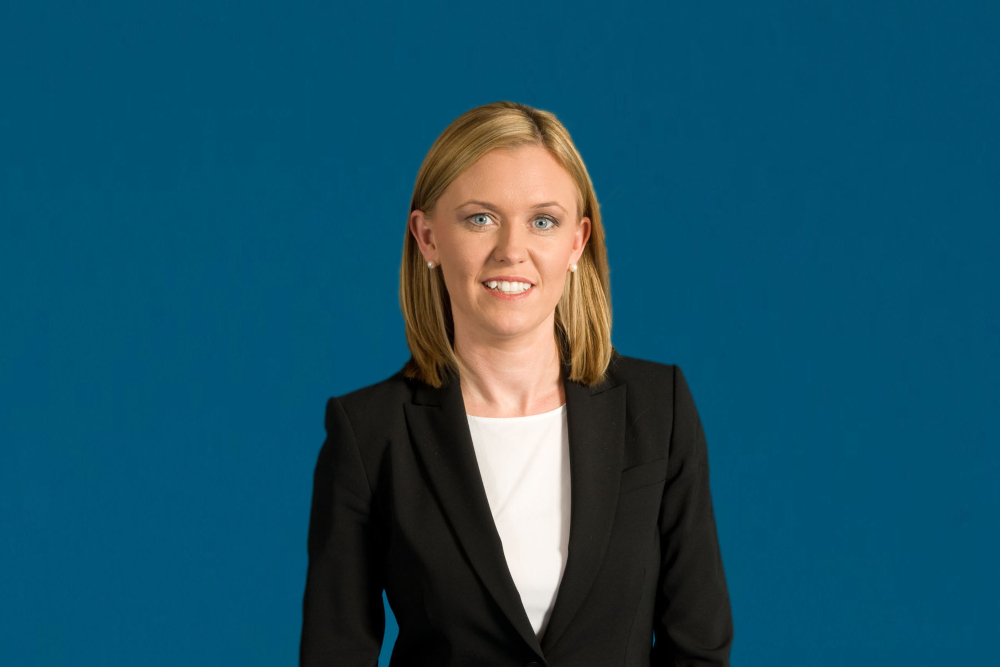 A summer job in the family business turned into to Avril McCarthy taking the helm and leading the future of Derrycourt Cleaning Specialists.
When I was in school, I was always used as the spare cleaner if someone was sick so I had no intention of joining the family business. Initially, I was just supposed to be there for a few months but my business skills proved to be of great use and I am still here 20 years later," says Avril, who is now general manager and a shareholder in the company.
Avril — who is also chair of the Irish Contract Cleaning Association — oversees the day-to-day running of the business, which is headquartered in Dublin with a base in Cork. It employs 1,700 people across the county including 90 support staff; the remainder are cleaning staff based across the country.
The company specialises in a range of sectors from hospital and healthcare facilities and pharma cleanrooms to crime scenes and food processing and manufacturing plants.
Some of its clients include An Garda Síochána, the HSE, FBD Insurance and the country's two children's hospitals in Temple Street and Crumlin. In March 2020, the company were in London to accept the Golden Service Award for Best Cleaning Healthcare Premises for its work at Children's Health Ireland at Crumlin.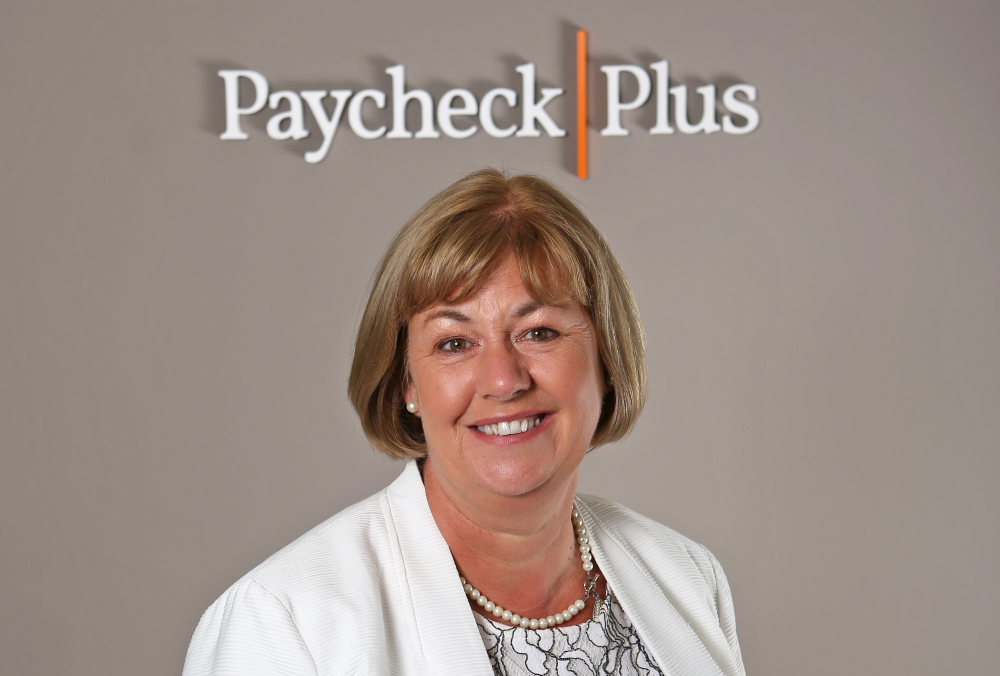 Anne Reilly has grown Paycheck Plus from one employee in 2005 to a company with a staff of 30.
"Coming from a corporate background in multinational food companies, I pivoted several times from the public sector to teaching and then, following the arrival of my four sons in less than five years, I decided that I would go back to study payroll, as there was no formal payroll training when I did payroll at Unilever many years before.
"Being passionate about the topic I got excellent results and was subsequently asked by the Irish Payroll Association (IPASS) if I would like to lecture for them. That was great as I was combining my passion for payroll with teaching. It was there that I noticed a niche for a payroll information service to help employers understand the various complexities and legislation relating to paying their employees.
"Paycheck Plus was established in 2005 from my garage with just one employee. Since then we've grown organically and now employ almost 30 staff in Ireland and the UK. We provide Irish and UK payroll outsource services and consultancy to our clients who come from 18 different countries across a range of different sectors from aviation to banking, retail to financial services, public sector and private, sole traders to PLCs."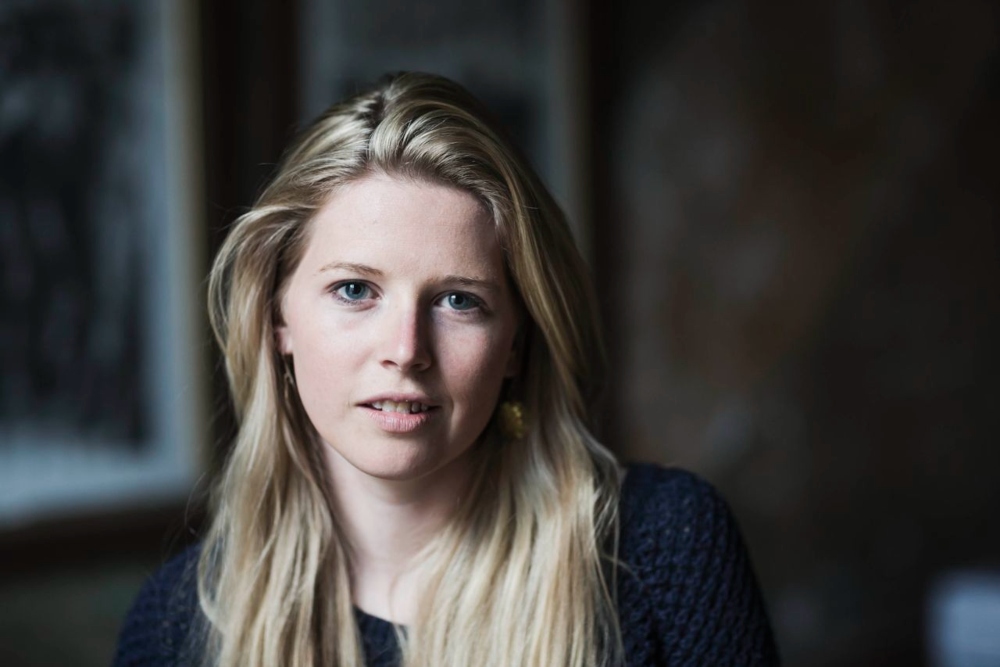 A love of food and led to Katie Sanderson forming White Mausu which makes "condiments you can't live without."
White Mausu was formally set up in 2017 and now has three condiments on sale: Peanut Rayu, Cashew Crunch and Black Bean Rayu with plans to launch new products in early 2021.
The products are sold directly into shops as well as on company's ecommerce site, set up during the Covid pandemic.
"We also have a stall that we brought around to festivals but that is sleeping at the moment! However, when festivals start happening again, we will bring it out on the road again as it did help showcase the products," says Katie.
Staff numbers have grown from two full-time at the start of Covid to five full-time and three part-time, with two more people joining the team in 2021. During the same time, it has grown its list of stockists from 200 stockists to 450 stockists.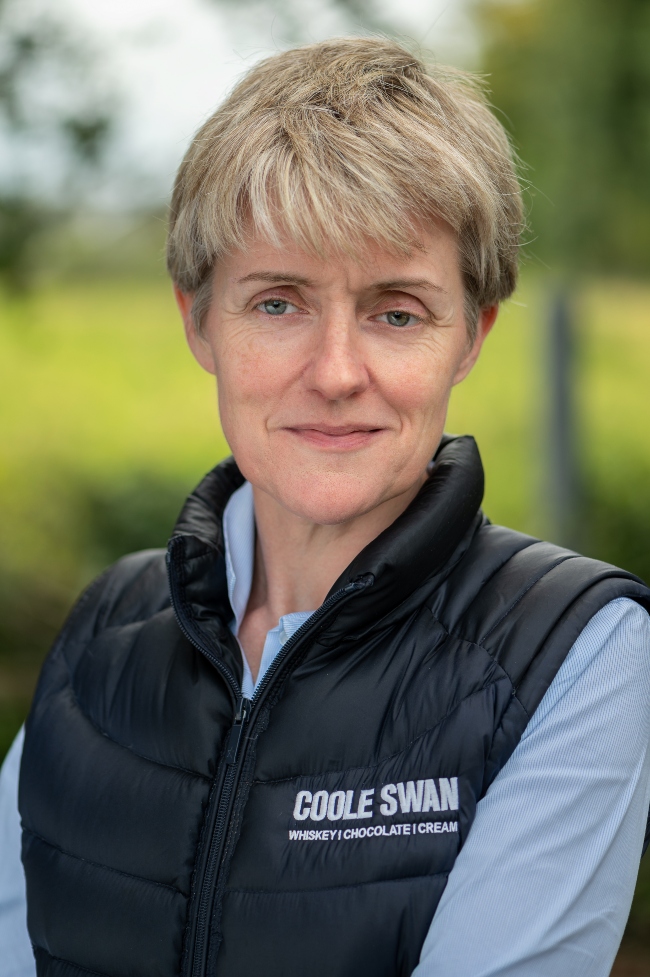 Sadlier, who with her husband Philip Brady, manages the Coole Swan business, hails from Navan in County Meath.
Coole Swan — which is a unique blend of single malt Irish whiskey, Belgian white chocolate and fresh dairy cream —scored the highest score possible in the 2020 Wine Enthusiast Rating – one of only three spirit brands worldwide to receive this rating in the last three years.
Coole Swan's excellence lies in its ingredients: pure, natural Irish cream, single malt Irish whiskey and Belgian chocolate. Unlike other creams, it proudly parades these ingredients on the bottle.
In November 2020, 'Made only in Ireland' Coole Swan achieved a major international accolade. It was endorsed in the influential Wine Enthusiast's taste panel in New York, where it was voted the best cream liqueur in the US. It was thus described: "A milky appearance and bold white chocolate aroma mark this luxe sipper. The light, frothy palate layers vanilla buttercream, cocoa butter and white chocolate, exiting with a pleasing minty exhale and a warming alcohol kick. Made with Belgian white chocolate and single malt Irish whiskey."
"The cream has invaluable natural properties and all we do is add a single malt and high-quality chocolate," explains Sadlier. "We add no preservatives or other ingredients to bulk it out. This is the reason that it has a distinctive and pure taste."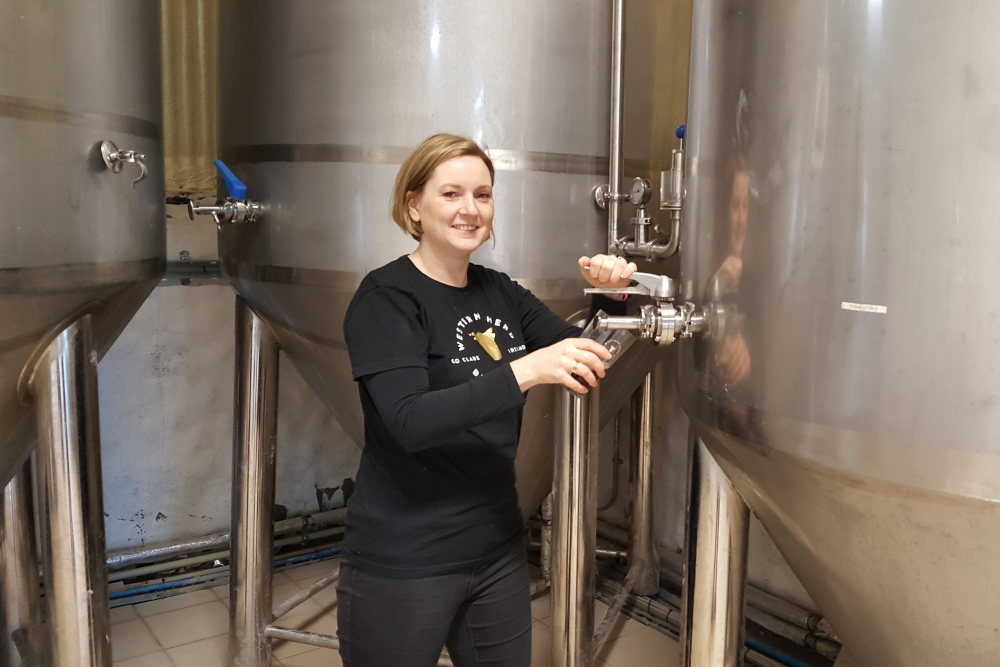 Maeve Sheridan who developed a fondness for craft beer in Luxembourg before moving home to the family farm in Co. Clare to set up Western Herd Brewing with her brother.
"We are a microbrewery and currently have a core range of five products but we can have up to 10 products available at any given time. Siege Pale Ale is our flagship beer so named after the Siege of Ennis. Blue Jumper IPA is always a crowd pleaser as those in the know love sharing the Fr. Ted story behind the name. We do everything in house from brewing to packaging and all our own distribution.
"In 2012, while the country was still recovering from a recession, my husband and I moved back to Ireland with our one-year old daughter after working in finance in Luxembourg for nearly seven years. My husband got a job in the financial industry in Limerick. After the birth of our second child in 2013, I was looking to return to the workforce but there were very few opportunities in Clare. My brother, a qualified civil engineer, turned to bar management after the collapse of the building industry in 2008. He could see how craft beer was taking off in Ireland and we pooled our resources and set up a microbrewery.
"Ireland has a great tradition of entrepreneurs who can quickly take advantage of an opportunity. My father and grandfather both ran their own successful businesses and were very supportive when we started up. There is an issue with red tape, rules and regulations in Ireland that really slows down the process when you are trying to get a fledgling business off the ground. Everything moves at a slow pace but once you get over the initial start-up, it is up to you to dictate the pace of growth after that.
"Starting out green and naive, charging people can be awkward at first but every entrepreneur learns fast the importance of cash flow and to keep money coming in. It is vital to the survival of your business that you develop a relentless drive to keep after your customer until they pay up or you have to ruthlessly cut them off. Keeping an eye on your cash flow at all times is probably the most critical and fastest lesson you need to learn in order to survive."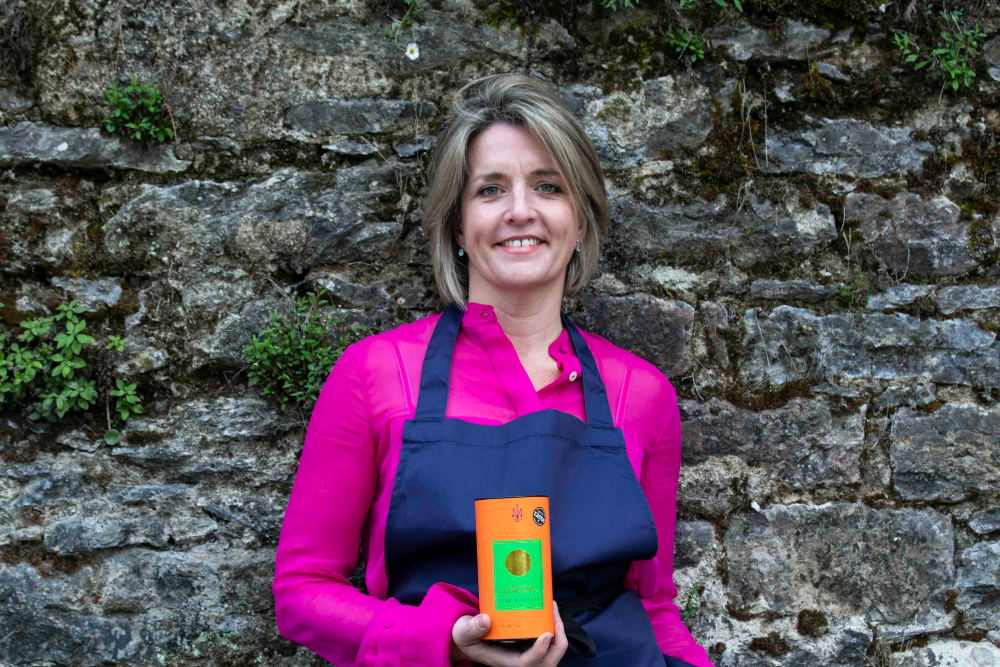 For Beth-Ann Smith a love of food and a family heritage in the deli, bakery and grocery businesses were the perfect combination driving the creation of the Lismore Food Company.
Beth-Ann Smith's family ran a well-known deli in Cork, while the family of her partner Ken Madden and his brother Owen Madden (her two other business partners) ran a grocery in Lismore, Co. Waterford. Both families have a long list of grocers, bakers and wine and spirit merchants in their history.
Inspired by the impressive afternoon teas at Lismore Castle, she wanted to create her own biscuits which were simple in terms of ingredients but luxurious in their taste and packaging and, in October 2014, The Lismore Food Company was born.
"While I had a background in food, I had no background in bringing products to market, so we had a lot to learn. But I knew that we wanted to create something really special and looked to the luxurious brands in France and elsewhere for inspiration to create our sweet and savoury biscuits," says Beth-Ann.
When Covid hit in early 2020, the company had a range of biscuits and chocolate confections on the market. But when their hotel and restaurant clients started closing their doors, they had to act fast. And act fast they did, creating an online shop and bringing 15 new products to market in a two-month period.
"We developed a basic online shop and started responding to where the demand was. We were listening to our customers who were buying our biscuits but then pairing them with teas and jams to send to their friends and family during lockdown. We were very much led by the customer," says Beth-Ann.
"So at the end of September 2020, we launched the Lismore Hamper Collection selling online with a range of own-brand biscuits, jams, teas, coffees, jams, chutneys, cordials and much more – all in our lovely orange luxury hat box. It just goes to show you what you can do when you put your mind to it. While Covid has been hard on all of us in so many ways, it did allow us to work on developing our business, not just work in the business. We know that not everyone had that luxury and so many businesses are struggling, so we do feel grateful."
By John Kennedy (john.kennedy3atboi.com)
Published: 4 January 2021