In a new series, we talk to female entrepreneurs who are forging innovative businesses in rural Ireland. Today, we talk to Aisling Kelly from Sligo Oyster Experience.
In recent weeks we reported how women in rural Ireland with new businesses or at least with well-developed ideas are being invited to join ACORNS 6. The ACORNS programme is designed to support early-stage female entrepreneurs living in rural Ireland through a peer learning approach.
Thanks to the support of the Department of Agriculture, Food and the Marine, and the voluntary contribution of time by Lead Entrepreneurs, there is no charge for those selected to participate.
"Business can be very lonely especially the first few years when you are just finding your feet"
The call is now open for applicants for ACORNS 6 and fifty female entrepreneurs from across the country will be selected to participate. Anyone interested in receiving an application form ahead of the September 21, 2020 deadline for ACORNS 6 should register their interest here
Today, we speak to Aisling Kelly who returned from Dublin to her home town of Sligo to establish WB's Coffee House in 2014. In 2018, she launched the Sligo Oyster Experience.
What is the problem you are trying to solve and the size of the market you are addressing?
The Sligo Oyster Experience tells the story of Sligo and its earliest inhabitants through oysters. Over 6,000 years ago the reason people settled in Sligo is because of the abundance of shellfish hence the name Sligeach meaning 'abounding in shells'.
We invite visitors to learn about oysters and see a commercial working oyster farm completing its daily tasks. www.sligooysterexperience.ie
What is your core product and service about?
Our core product is food tourism and it works by inviting visitors to learn all about how oysters are farmed in Sligo. My husband Glenn is an oyster farmer and he introduced me to oysters, their history and harvesting in Sligo Bay. I take visitors on a short walking tour of Sligo town and then back for some freshly-shucked oysters at a purpose-built oyster bar at the café.
My background is in business and tourism and I saw a niche in the market for a unique experience showcasing this wonderful tradition. The tour really gives people an opportunity to appreciate Sligo. This year, I launched Sligo Oyster Farm tours, which brings people directly to the oyster farms and this has been a huge success. This adds an exciting 'hands-on' element. People really get to see how the oysters are grown, the impact the weather has on the farm and the hard work involved from the beginning of the process to the final product.
What are the experiences that encouraged you to become an entrepreneur?
Watching my mum and dad have their own businesses and, through the ups and downs, they never regretted doing something that was challenging but also allowed their creativity to flow.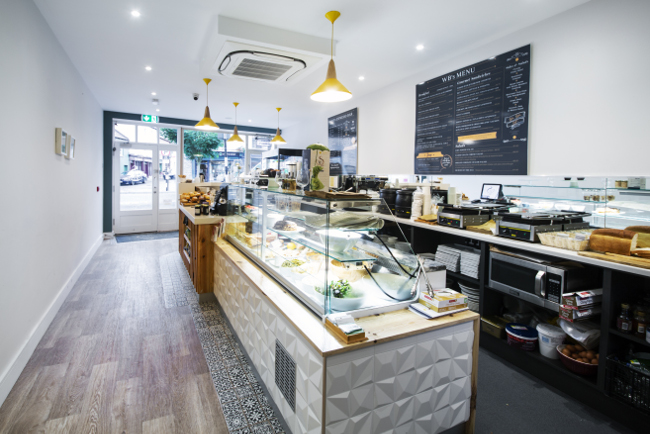 What are your impressions of the start-up ecosystem in your region and in Ireland in general?
I think with the likes of the ACORNS programme which is aimed at women in rural areas in Ireland, there has never been a better time to start a business or explore a creative business idea.
What are your thoughts on the start-up environment in rural Ireland from the perspective of being a woman entrepreneur?
I think you definitely need specific networks for women – such as the Woman in Business networks and, for me, ACORNS has been the most exciting network to be a part of. Seeing the talent and achievements of my fellow ACORNS really spurs me on and that's how I came up with the Sligo Oyster Experience idea.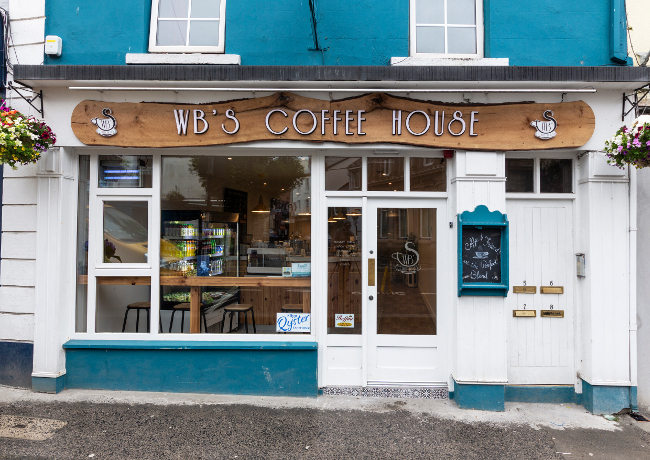 How did ACORNS help you navigate the start-up landscape in Ireland?
It gave me contacts among my peers and mentors to find support and guidance in any area that I specifically needed. Also, business can be very lonely especially the first few years when you are just finding your feet and ACORNS gives you confidence to keep going and keep persisting.
What are the biggest mistakes or lessons you have learned so far?
Every day is a learning day. Try and make small mistakes that you can learn from quickly and move on.
What advice do you have for fellow founders?
Take the step and keep going, if this is something you really want to do. Believe in yourself no matter what and be able to adapt and accept if something is not working and then work around it to find a solution.
Main image at top: The Sligo Oyster Experience with Aisling Kelly. Image © Anita Murphy 2020
Anyone interested in receiving an application form ahead of the September 21, 2020 deadline for ACORNS 6 should register their interest here
Written by John Kennedy (john.kennedy3@boi.com)
Published: 1 September, 2020