As part of our new series on how to buy Irish online this Christmas, here are 16 Irish food businesses you can buy gifts from online.
In this series we are looking at businesses all over Ireland selling goods online.
With an estimated 70pc of online shopping purchases made overseas, it is vital we support Irish SMEs rocked by Covid-19 and the impact of lockdowns on footfall.
To this end we are looking at businesses in the areas of toys, food, drink, health and nutrition, sports and fitness, clothing and fashion and beauty.
To help assemble a lovely smorgasbord of Irish food choices, we looked to many of the 2020 Blas nah Eireann Irish Food Awards winners for inspiration.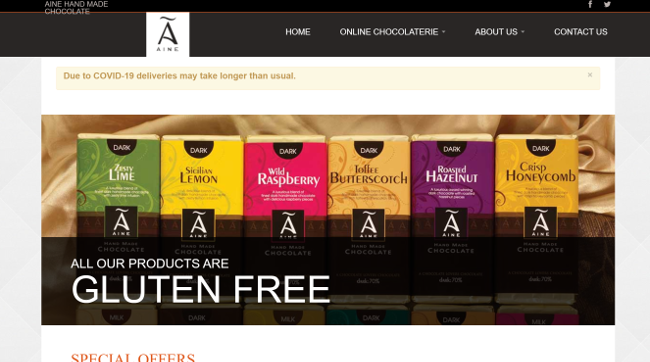 Cavan-based Aine's Chocolates picked up a Silver in the chocolate bars category at this year's Blas na hEireann awards. This amazing online chocolatier does an amazing range of bars, truffles, sauces and gift hampers as well as chocolates for pretty much every occasion.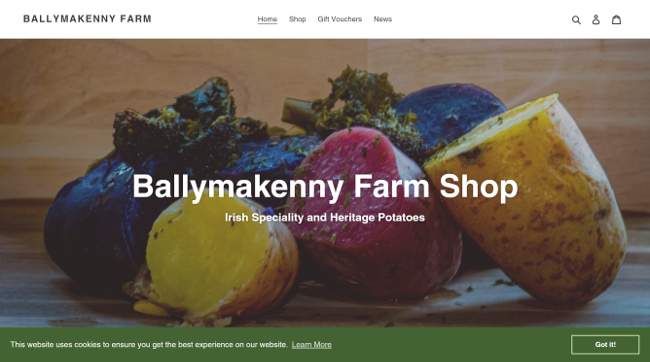 Louth-based Ballymakenny Farm's wonderful Violetta potatoes have been on the best menus of the best chefs in Ireland and the business has a variety of heirloom/specialty spuds for purchase on its online store including bundles of spuds and broccoli as well as gift cards.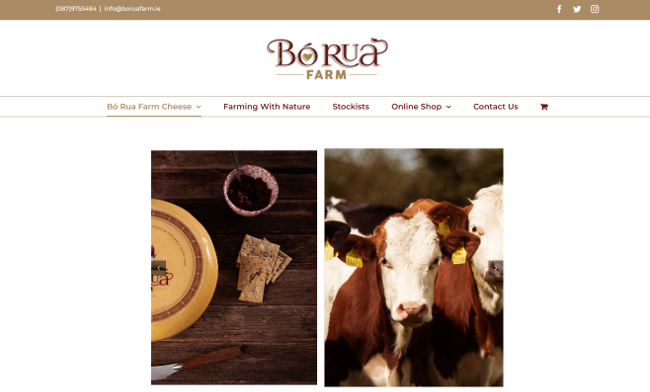 Bó Rua Farm in County Cork produces a range of award-winning cheese on the family farm using milk from its herd of Montbeliarde and Friesian cows. Named in honour of the rust-coloured Montbeliardes (Bó Rua is Irish for 'Red Cow'), the cheese is made from March to October when the cows are out on pasture. Bó Rua Farm picked up a Gold at Blas na hEireann for its whole milk. Its online shop sells a nice range of cheeses, crackers and chutneys.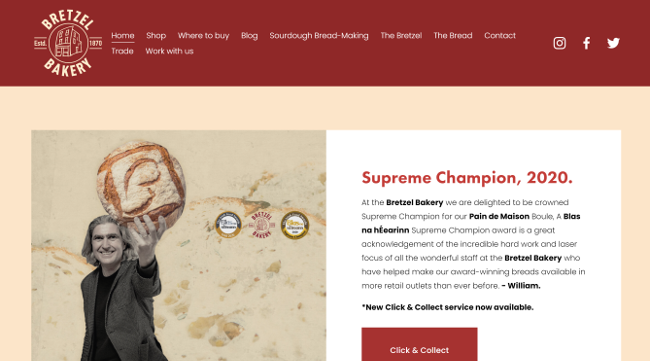 Picking up numerous Golds at the Blas for its sourdough breads, including Supreme Champion for its Pain de Maison Boule, Bretzel Bakery offers a handy click and collect service for its wide range of breads and pastries.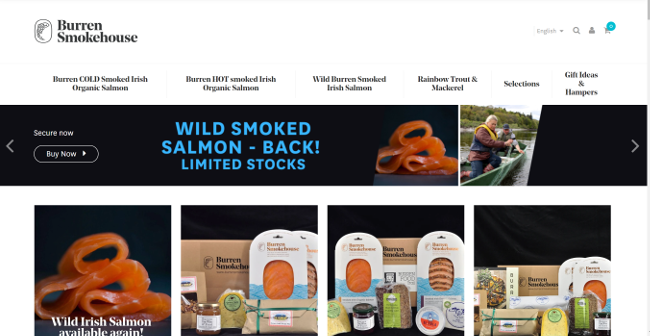 Not only can you create your own Christmas gift hamper, the Burren Smokehouse's website has so many delicious choices based on wild salmon to choose from. The Clare-based business, just 15 minutes from the Cliffs of Moher, is definitely worth checking out this season.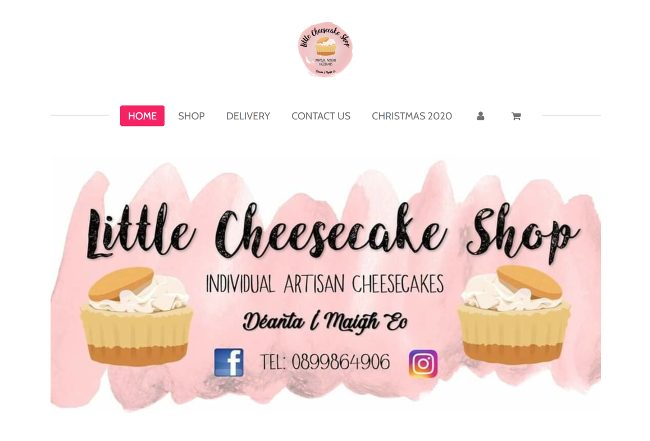 The Little Cheesecake Shop based in Kiltimagh, Mayo, is a producer of individual artisan cheesecakes in a variety of sizes and flavours. It has a variety of Christmas specials including its Cheesecake Christmas Pudding Bombes and limited edition seasonal flavours of mini and large cheesecakes and brownies. It won 'Best in Connaught' at Blas nah Eireann 2020.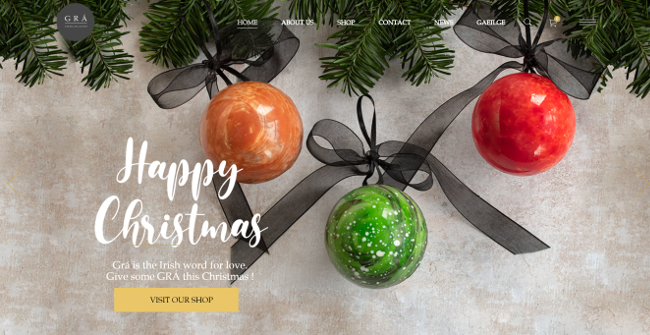 Working painstakingly in small batches by hand, Galway-based Grá Chocolates makes mouth-wateringly delicious chocolates sticking to its principals of sourcing locally and sustainably. For a seasonal treat check out its Grá chocolate baubles which are available online to pre-order.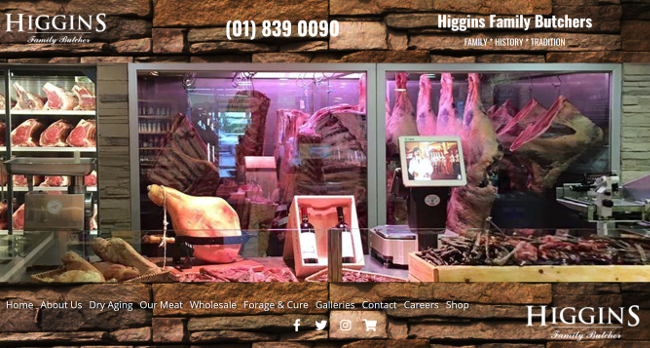 We have it on good authority to check out Higgins Butchers' smoked beef burger for which it won Gold at the Blas in the burger style category and especially its porterhouse steak steeped in whiskey. The Sutton, Dublin, company delivers nationwide, including Northern Ireland.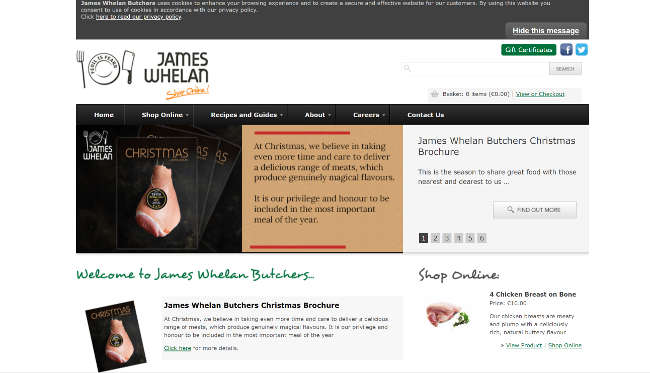 Winning Gold at this year's Blas for its butterfly leg of lamb, James Whelan Butchers in Clonmel, Co Tipperary, are renowned for the quality of their meats, notably its focus on Hereford and Aberdeen angus beef, employing dry-age methods. The company, now into its fifth generation of farming, butchering and retailing, has been an outlier for online shopping for many years and as well as online sales and delivery offers gift certificates.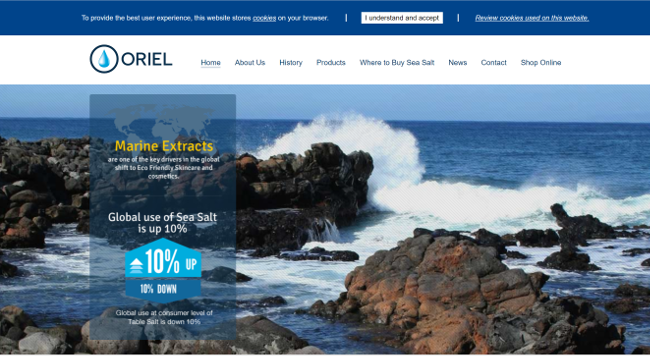 Oriel Sea Salt picked up a Silver at the Blas for its Guinness Smoked Sea Salt and a Bronze for its Roe & Co Whiskey Smoked Sea Salt. As well as salt for cooking, it also sell various health products based on magnesium and other marine extracts.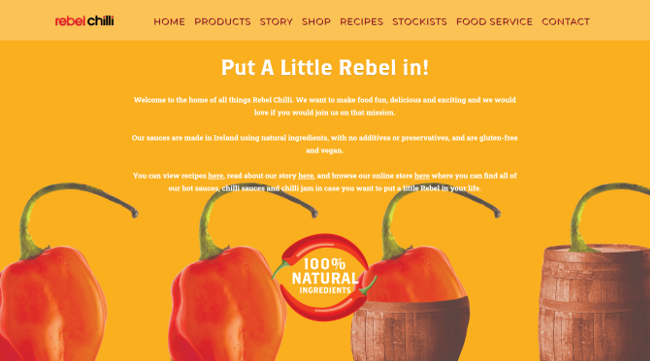 Cork's Rebel Chilli picked up a Gold at the Blas for its Korean BBQ Marinade and a Bronze for its Jalapeno and Raspberry Jelly. As well as selling a range of delicious sauces and relishes online, the site is also a haven for some really tasty recipes.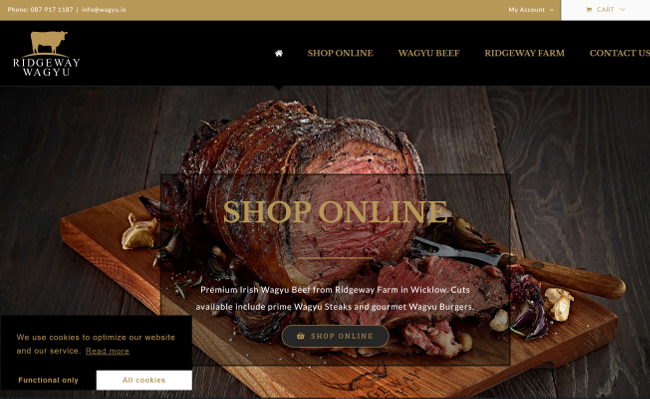 Famed for its melt-in-your-mouth delicious Wagyu beef, Ridgeway Farm in Wicklow picked up a gold at the Blas for its Wagyu fillet. It says it is the only farm in Ireland producing olive-fed Wagyu renowned for an intense marbled appearance which results in a tender and juicy meat with a distinctive, delicious flavour. It offers a free delivery service in Dublin, Wicklow and Kildare.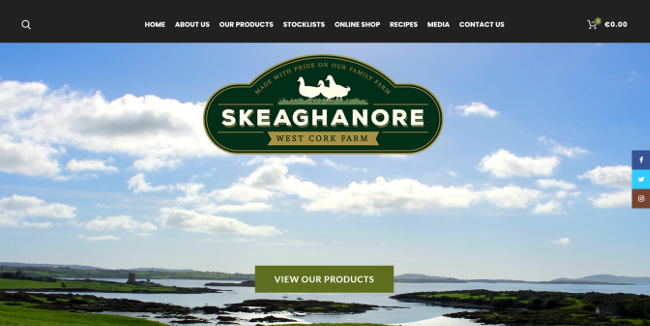 Winning Gold in the cured meat category for its hot oak smoked duck breast, Skeaghanore West Cork Farm has a tradition of selling quality duck since they started in 1994 with 30 ducks. Living closes to Roaring Water Bay, they claim the salt air effect adds a lovely flavour to its Pekin duck breed.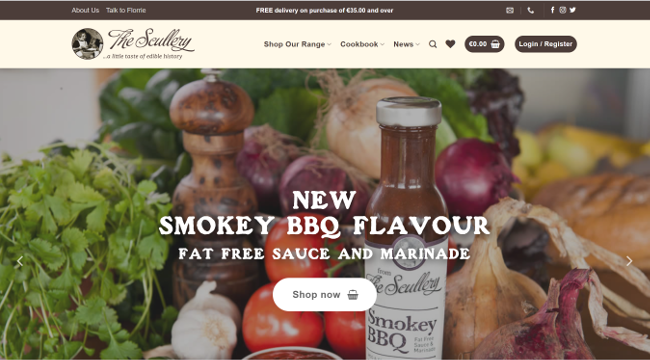 Based in Nenagh, Co Tipperary, The Scullery picked up Gold at this year's Blas nah Eireann Irish Food Awards for its Guinness Sticky Onion Marmalade. The business makes a range of sauces and relishes that are healthy and are free from additives and preservatives. Check out its Christmas range as well as its gift vouchers and store credit.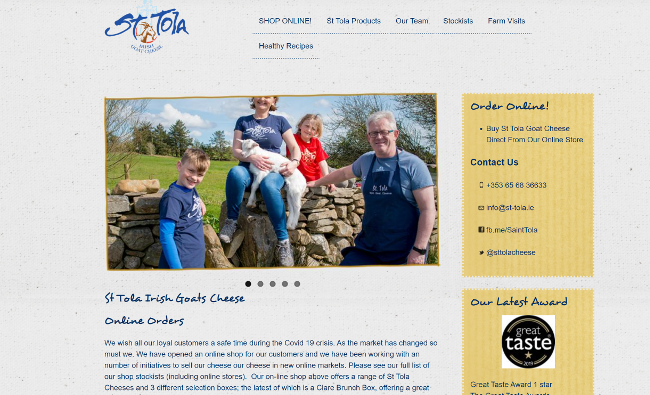 St Tola, makers of a variety of artisanal goats cheeses, was among many businesses that embraced online once the Covid-19 crisis struck, offering a range of St Tola Cheeses and three different selection boxes; the latest of which is a Clare Brunch Box, offering a great selection of goods from around the Banner County. Its cheeseboards and cranberry logs are also now available.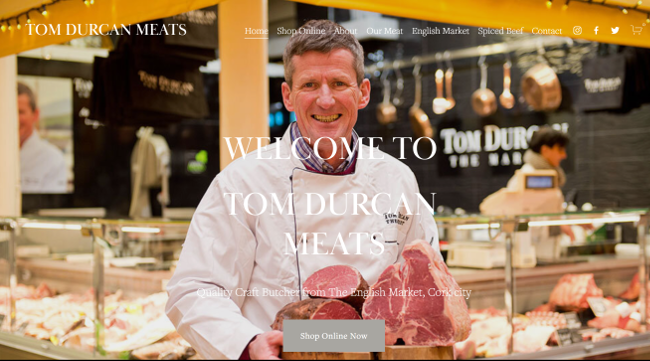 Operating out of the English Market in Cork since 1990, Tom Durcan Meats also operates an online shop to buy meat boxes, steaks, joints, you name it. The company picked up Gold at the Blas for its sliced cooked spiced beef.
By John Kennedy (john.kennedy3@boi.com)
Published: 3 November, 2020