As part of our series on supporting Irish businesses this Christmas, here are 17 Irish drinks businesses you can buy gifts from online.
In this series we are looking at businesses all over Ireland selling goods online.
With an estimated 70pc of online shopping purchases made overseas, it is vital we support Irish SMEs rocked by Covid-19 and the impact of lockdowns on footfall.
To this end we are looking at businesses in the areas of toys, food, drink, health and nutrition, sports and fitness, clothing and fashion and beauty.
To help assemble a lovely smorgasbord of Irish drinks choices, we looked to many of the 2020 Blas nah Eireann Irish Food Awards winners for inspiration as well as brewers and drinks makers with functioning online stores with delivery.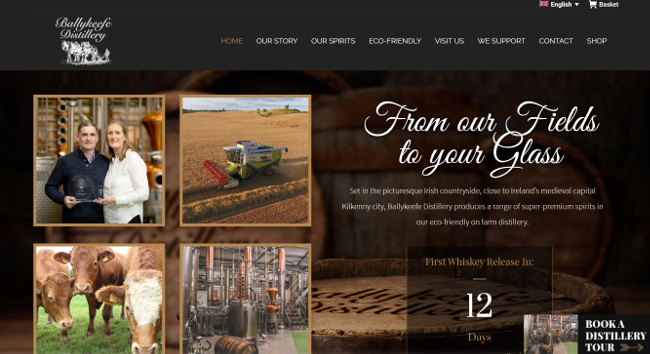 Founded by Morgan Ging and his wife Ann, Ballykeefe Distiller was born out of a long-held desire to produce gin and then whiskey on the family farm in Kilkenny. Ballykeefe Distillery is an award-winning producer of gins and vodkas with national and worldwide acclaim and this year produced its very first triple-distilled whiskey, including single malt, pot still and rye.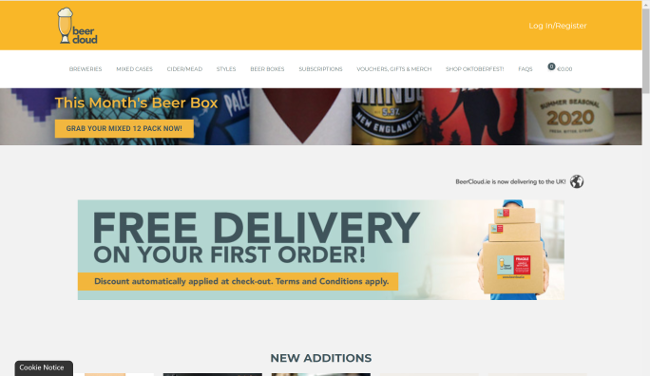 Beercloud was established at the start of the Covid-19 outbreak and sells craft beers online from a dozen regional brewers. The platform was established by Liam Tutty of Dead Centre Brewing after he found his pub and restaurant clients were shutting their doors. It now sells cases of beer to consumers from more than 50 labels including Dead Centre, Ballykilcavan, Black Donkey, 12 Acres, DOT Brew, Boundary, Dungarvan, Kildare Brewing Company, Lineman, Reel Deal, St Mel's, Third Barrel, Western Herd and Scott's Irish Cider, to name a few.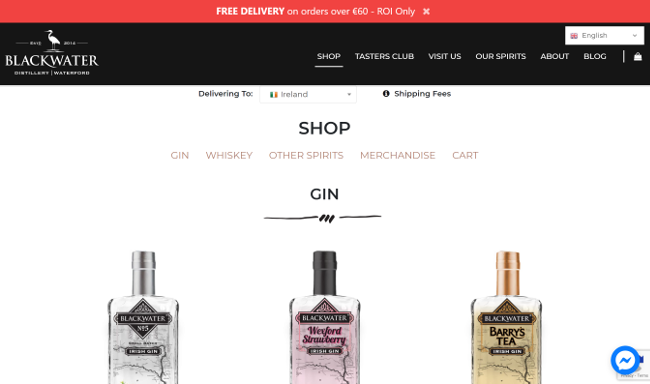 Based on the banks of the Blackwater River in west Waterford, Blackwater Distillery crafts a range of spirits including award-winning gins, vodkas and traditional pot still Irish whiskey. The company won Gold at Blas for its Boyle's Raspberry & Cloudy lemonade a Bronze for its Boyle's Gin & Elderflower Tonic in the spirits and liqueurs with added mixers category. Deliveries in the Republic of Ireland are free on orders over €60.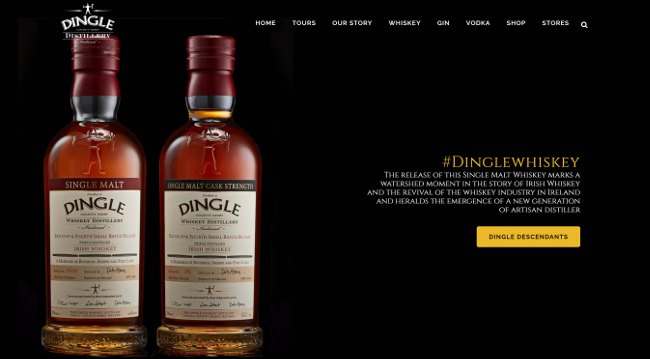 Celebrated for its gin and its vodka, this artisan distillery has now evolved to making its own single malt whiskey, marking a watershed moment in the story of Irish whiskey and a revival of the whiskey industry in Ireland. The distillery picked up a Gold at the 2020 Blas na hEireann Awards for its Single Pot Still Third Release in the dark spirits and liqueurs category as well as a Gold for its original gin in the white spirits and liqueurs category.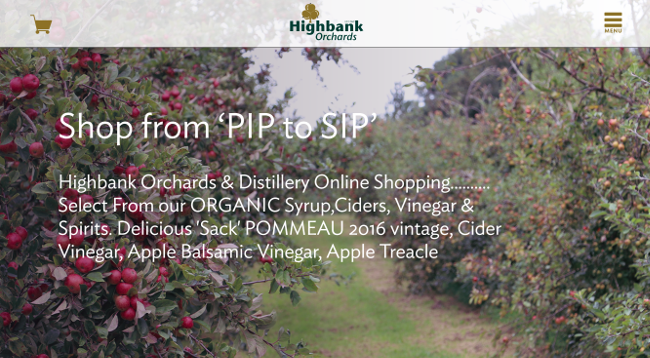 Highbank Orchards is home to the original and innovative and multi-award winning Highbank Orchard Syrup. They also produce several delicious Apple juices, including an acclaimed non-alcoholic Drivers Cider as well as Highbank Proper Cider and Medieval Cider, matured on their wild yeasts with no added sulphites. The distillery also produces Highbank Organic Apple Spirits – the first Irish and Kilkenny Organic Apple gin known as Highbank Crystal Gin, Highbank Orchard Spirit, Highbank Orchard Liqueur Brandy and Highbank Organic Apple Vodka.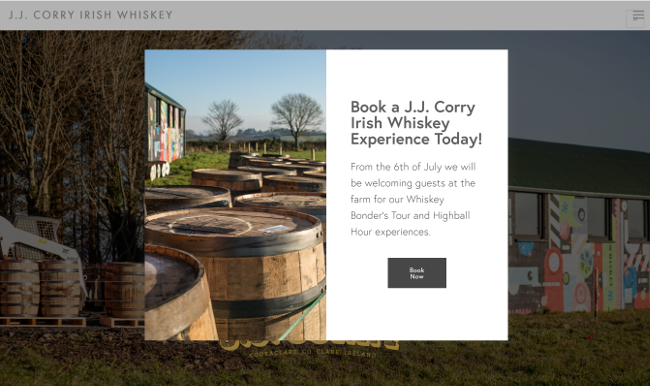 The company was founded by former Diageo executive Louise McGuane who returned from Singapore in 2012 to establish Chapel Gate on the family farm under the JJ Corry brand, based on a whiskey bonder from Kilrush. Chapel Gate Whiskey products sold under the JJ Corry brand include The Gael Irish whiskey, The Flintlock single malt and The Battalion, a blended whiskey influenced by mezcal and tequila.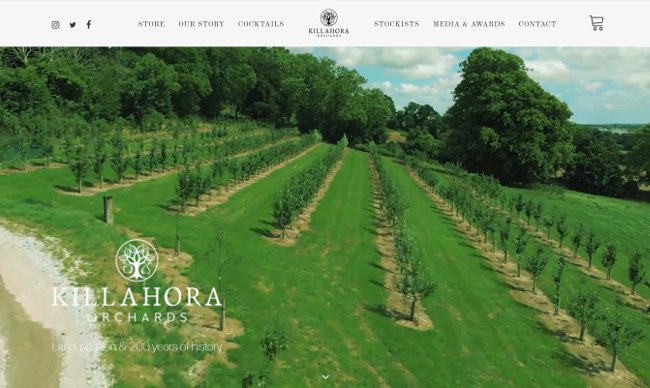 Killahora Orchards' Rare Apple Ice Wine is made from rare, bittersweet apples mostly grown in its 200-year-old Orchards in Cork. As well as the wine it also produces a range of popular ciders, including Johnny Fall Down Early Apples and Late Apples Cider, a Fine Perry and a Pom'O.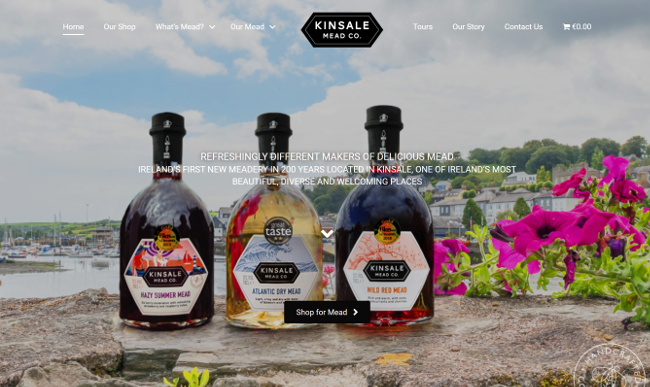 Kinsale Mead Co was founded by Kate and Denis Dempsey in 2016 to rediscover the ancient art of mead making and to create a world-class range of light and refreshing drinks. The business sells a range of meads including Atlantic Dry Mead, Wild Red Mead and a Hazy Summer Mead. It sells online and offers free shipping in Ireland and the UK. Kinsale Mead Co won a Silver at the Blas in the fermented category for its Wildflower Mead.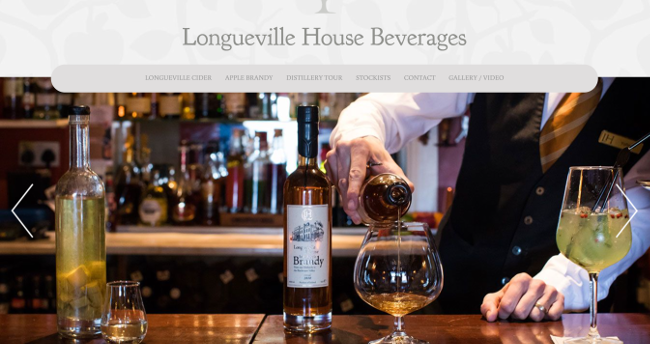 As well as being a popular venue for getaways and events, Longueville House's owners the O'Callaghans have developed a fine tradition of making their own ciders and apple brandies incorporating a "blossom-to-bottle" ethos to ensure authenticity and sustainability. Longueville won a Bronze at the 2020 Blas for its Longueville House Mór Cider.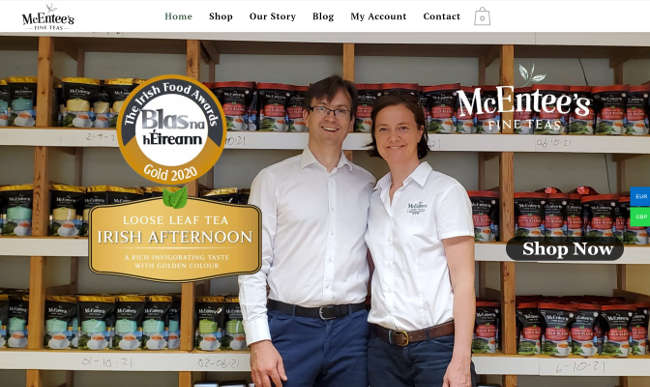 McEntee's Fine Teas is a family business run by married couple Donal and Helen McEntee in Co. Louth, Ireland. The company's Irish Afternoon Tea won Gold at this year's Blas na Eireann Irish Food Awards. Its online store features a range of teas form breakfast and afternoon teas to hot infusions, green tea, accessories and more.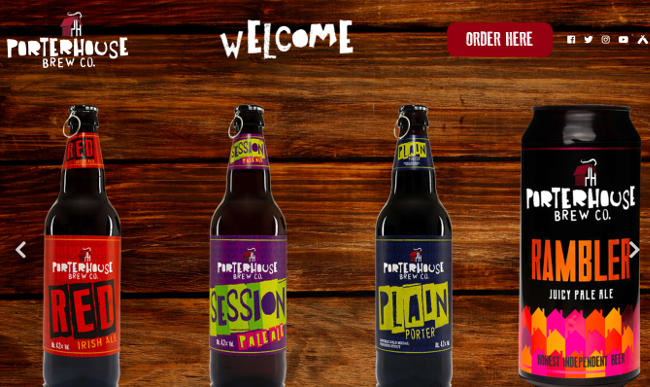 One of Ireland's longest-standing craft breweries, Porterhouse Brew Co delivers cans, bottles and merchandise across the island of Ireland, including mixed packs of its famous beers. The business won Gold in the beer and lager category at the Blas for its Pils as well as Gold and Silver in the porter and stout catefory for its Oyster Stout and Plain Porter respectively.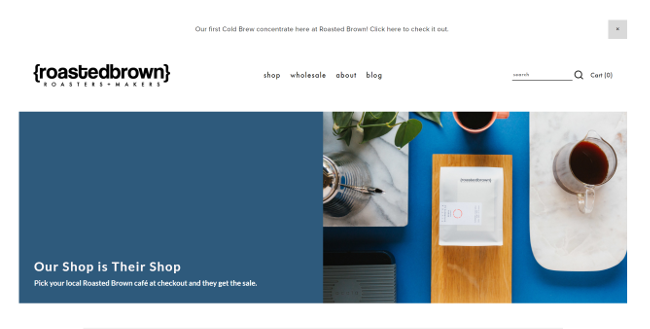 Independent Irish coffee roaster Roasted Brown responded to the Covid-19 crisis by moving to sell its coffee online, offering a delivery service. In addition, and to support businesses across the country, Roasted Brown launched the 'Our Shop is Their Shop' initiative which allows customers buying online to nominate their regular coffee shop and buy from them, via Roasted Brown, who process the sale on behalf of the cafés.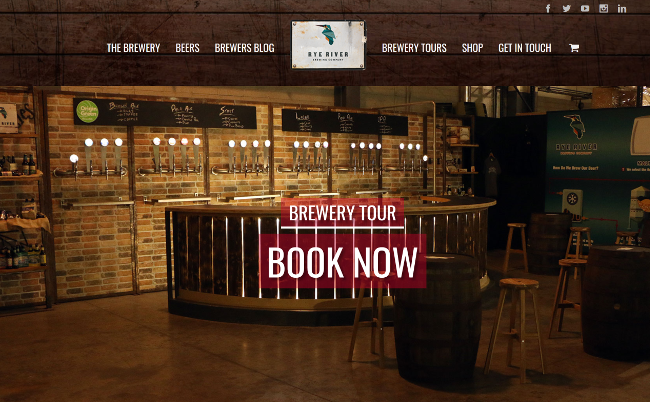 In the vanguard of the craft beer revival of recent years in Ireland, Rye River Brewery launched the McGargles brand in 2013 and has since grown the business to employ more than 40 people, producing a range of more than 20 beers under the Solas, Crafty Brewing Company, Grafters and McGargles brands. It also opened its brewery to the public and fans can buy brewery tours and various merchandise online.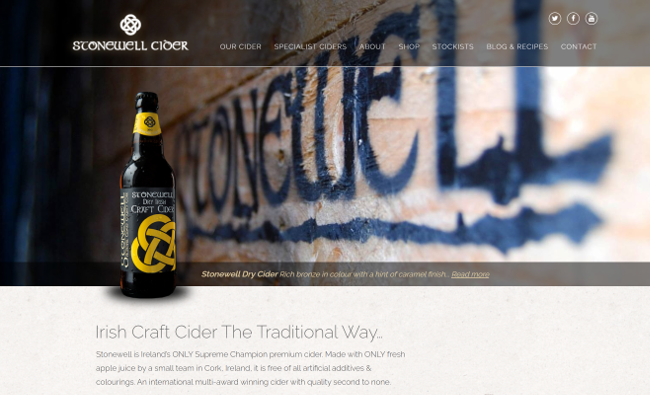 Created from a full-time team of traditional cider makers, Stonewell Cider in Cork produce a fine range of dry ciders and tawny as well as non-alcoholic ciders. It operates a delivery service in Co Cork as far west as Skibbereen. The business won Gold at the 2020 Blas for its 10th Anniversary Limited Edition Cider as well as another Gold for its Apple and Passion Fruit Cider.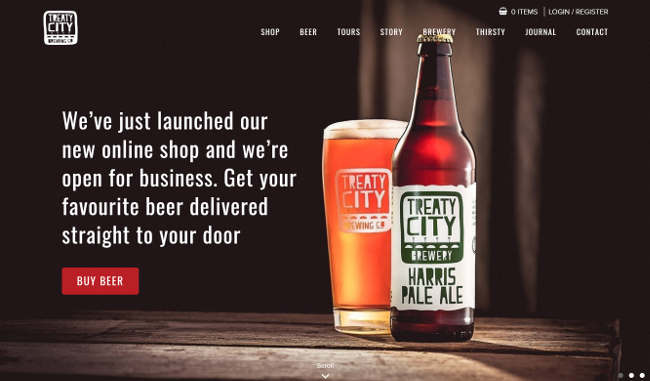 Founded by former Intel manufacturing engineer Stephen Cuneen, Treat City Brewery is bringing the art of brewing back to Limerick. Prior to the outbreak Cuneen put his home city on the map for beer, having refurbished a premises opposite King John's Castle in Limerick. Faced with new restrictions, Treaty City Brewery responded with speed to the onset of the crisis by pivoting in the direction of home delivery of beer to customers in Limerick. And it seems the brews are going down a treat in the Treaty City.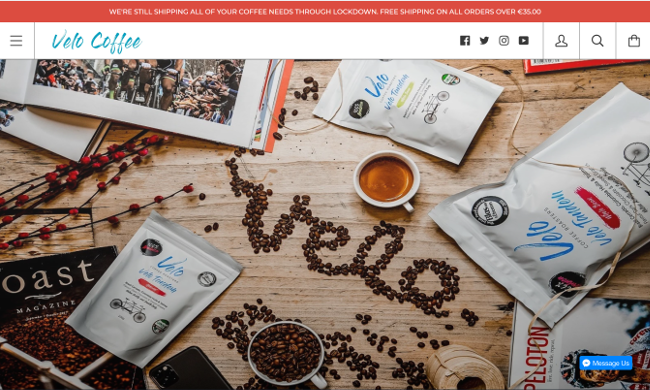 Established in 2017 in a Cork city café, Velo Coffee Roasters has grown to a purpose-designed facility on the fringe of the city after its success with the Grow with Aldi campaign. It sells a variety of coffee, coffee beans, coffee makers, accessories and more, all online. Velo won Gold at the Blas for its Velo Rangagirl Catuai India blend.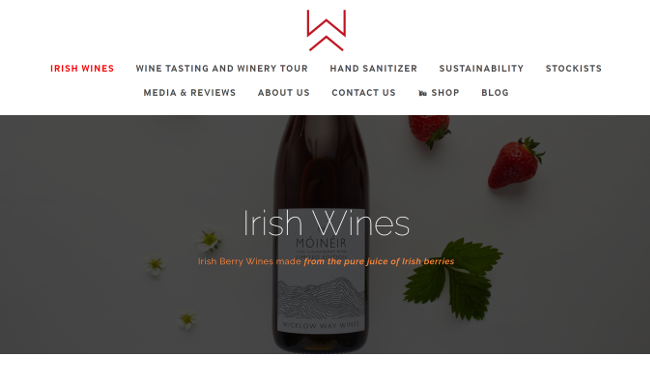 Have you heard of Irish wines? No? Well you have now. Wicklow Way Wines produce Irish berry wines made from the pure juice of Irish berries, including wines made from strawberries, blackberries and raspberries. The company won Gold in the fermented category at Blas for its Móinéir Blackberry Wine.
By John Kennedy (john.kennedy3@boi.com)
Published: 4 November, 2020