The song may go "it's a long way to Tipperary," but for the county's innovative entrepreneurs the world is at their feet.
With a population of 159,000 Tipperary is the sixth largest county on the island of Ireland and the twelfth largest by population.
With significant employers like C&C Group, Coolmore Stud Farm and international multinationals, the county also boasts a growing community of entrepreneurs.
Here are 10 to watch: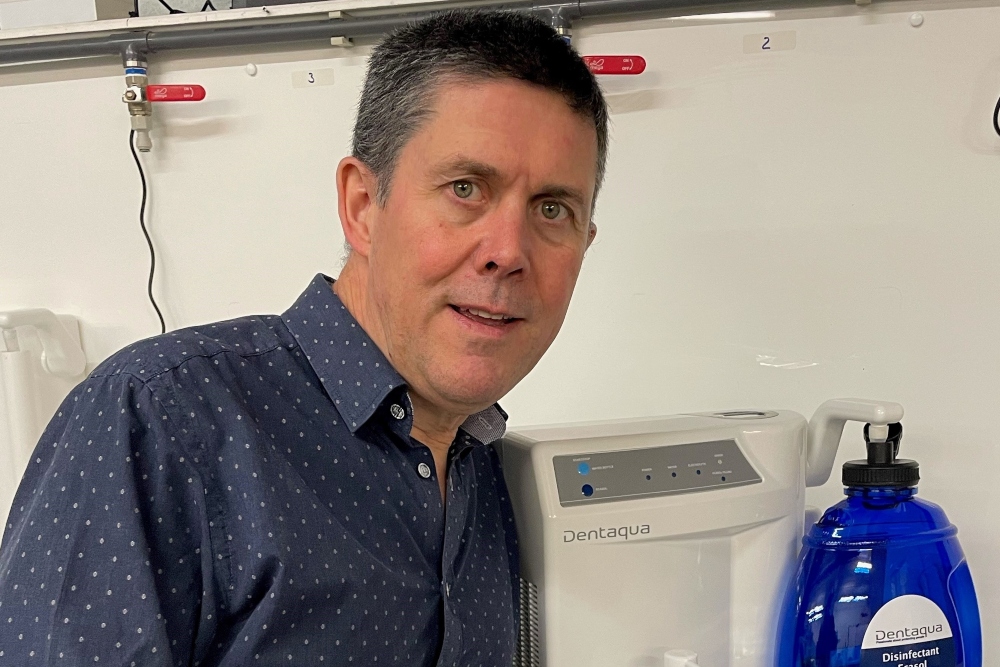 Kevin Keane, Dentaqua
Dentaqua replaces traditional chemical disinfectants with a device that produces eco-friendly disinfectants on demand. The Dentaqua device produces a dental practice's entire disinfectant needs for use in surface disinfection, hand sanitising, impression disinfection, dental waterline disinfection, and more. In 2021 the company won the prestigious global SEAL (Sustainability, Environmental Achievement & Leadership) Sustainability Award which honours innovative and impactful products. Dentaqua chief operating officer Kevin Keane told ThinkBusiness.ie: "Our goal is to help dental practises become more sustainable. The average dental practice disposes of 20,000 single-use wipes annually – that's two billion wipes disposed of every year by the industry."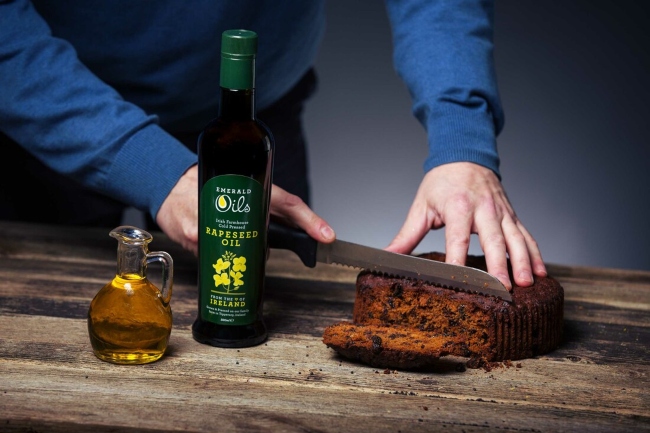 Created by third generation farmer Michael Corbett and his family in 2015 after three years of research on how to divistest his tiggage farm, Emerald Oils produces bottles of rapeseed oil from its own farm based in Cashel in Co Tipperary. The Rapeseed Oil the family produces is full of Vitamin E, has 50% lower saturated fat content than olive oil, has Omega 3 6 and 9 and is gluten, dairy and is GM (genetically modified) free. The business joined the SuperValu Food academy and its product is now stocked in more than 30 stores in the Munster region as well as SuperValu, Centra and local independent stores.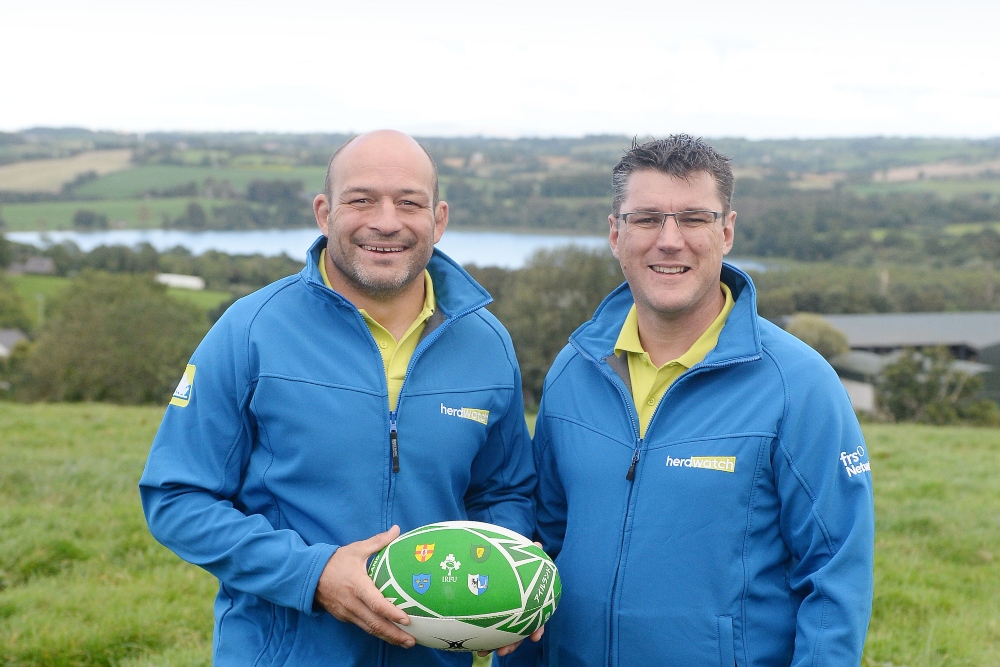 Rugby legend and farmer Rory Best with Herdwatch founder Fabien Peyaud
Herdwatch was founded by Fabien Peyaud and got the backing from FRS Farm Relief Services and CEO Peter Byrne so that they could simplify farming. By using their app farmers can reduce the amount of paperwork and increase the data they receive from their herds so the farmer can make better decisions. They have more than 15,000 farms using their app, allowing them to input financial data, information about their herds such as the weight of animals or additional information, such as photographing receipts to have all their information at their fingertips. This is useful because if they get audited or apply for loans, for example, they have all their information in the one place. Having recently announced 40 new jobs, with 20 of those job coming to Tipperary. The company has won awards at The National Ploughing Championship, the Start Up Awards, the Local Enterprise Office, the Irish Internet Association (IIA) Awards, the Rural Innovation Awards,and several awards in the UK as well.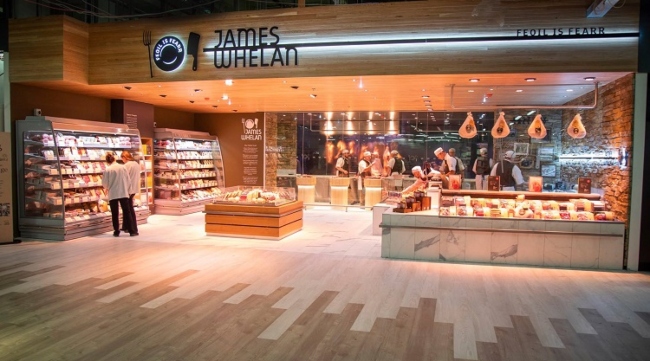 A fifth generation family butchers, the butcher shop is just half the story of James Whelan. The family farm, abattoir and shop to sell their beef, allows the butchers to give people that essential element of trust that every consumer requires. In addition, the company is now in more than ten stores, including Dunnes Stores and Avoca.
The other half of the story is in 1987 at the age of 19 James found out he needed a kidney transplant. Once fully recovered, he approached the Punchestown Race Course and The Turf Club about the idea of a charity race. To date €1.2m has been raised for various kidney-related projects. James now takes part in the World Transplant games winning several medals for Ireland.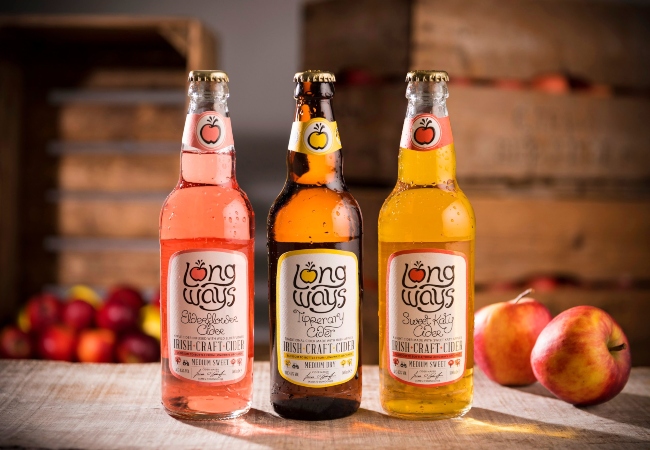 Based in Carrick-On-Suir County tipperary by James O'Donoghue, his family run a 25-acre apple orchard that is also home to 16 bee hives, allowing the insects to pollinate the apple trees and produce delicious natural honey.What's left is an incredibly fragrant cider that's smooth in taste and in texture. The orchard has the entire cider making process within its facility which cuts down on costs and is more environmentally-friendly. Their awards list is impressive. Their Longways Cider won gold at British Bottlers Institute (BBI) Awards 2015, their Longways Elderflower Frizzante won silver at the same awards. They won the Highly Commended Award at the Q Awards, a gold at The Blas na hÉireann awards in 2014 and 2015 and their honey won silver at the National Honey Show in London. James recently sold the business Legacy Irish cider and he is now the head cider maker for both brands.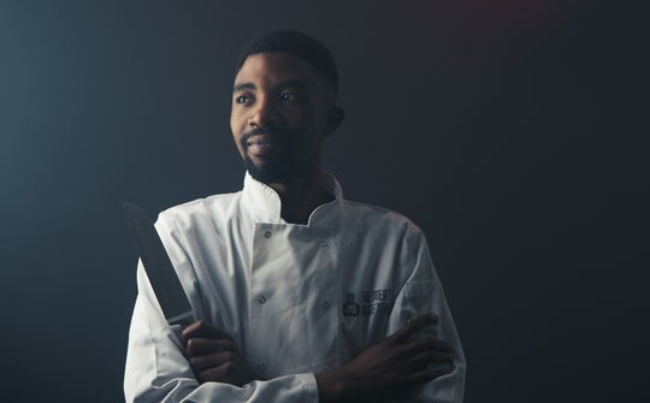 Mcalvin Makalichi, The Meat Crafter
Having qualified from IT Tallaght in 2008 founder Mcalvin Makalichi moved to Cashel County Tipperary and started doing some research into the Irish food sector. He invested in a small dehydrator machine and started making small batches of biltong from his mother's kitchen using his Grandmother's southern African traditional recipe. The product is now "produced using a combination of 100g Irish beef, natural ingredients and a traditional Southern African recipe. Our biltong is a high in protein snack, which can be enjoyed anywhere at any time." The company's biltong and beef jerky products are now available in The SuperValu, FX Buckley and Mace.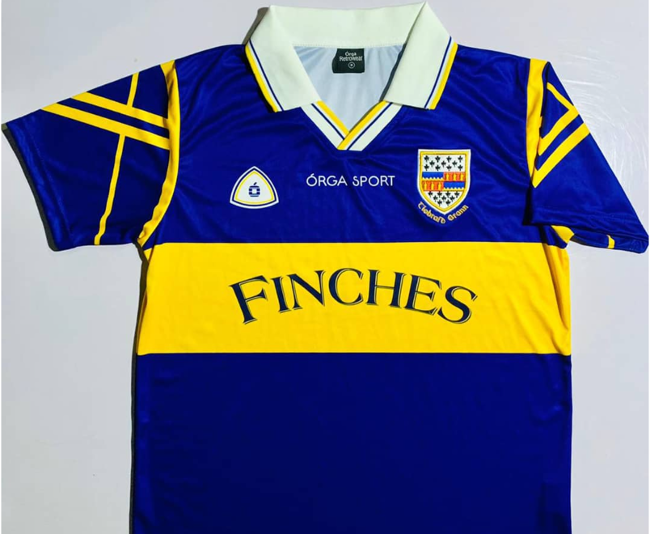 Passionate GAA fan David Morrissey started Órga Retrowear in 2019. His idea for producing retro jerseys has been long in the making as he couldn't understand why sportswear companies didn't exploit the niche.
"While not much of a hurler or footballer myself, I love to watch the game and attend matches and love the various identities and team colours around not just the GAA, but soccer and many other team sports too," he told ThinkBusiness.ie.
Keen to get into the world of e-commerce, Morrissey put feelers out on Facebook with a proposal for a Tipperary retro-style jersey and encouraged by the response from grassroots Tipp fans he started Órga Retrowear.
"Initially, sales were slow, as par the course with new businesses, but once the goods began to arrive and word got out, slowly but surely, my brand grew. At the end of 2019, I had launched 19 products for 18 counties. I've launched over 55 products to date. Mainly jerseys with two different style tracktops. I've bootstrapped the business mainly to date and built up a considerable inventory, with lots more planned for 2022."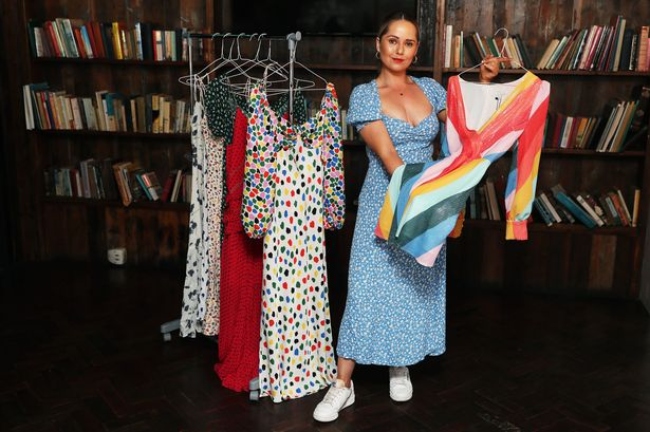 Edel Lyons, Rag Revolution
Rag Revolution was founded in 2019 by Tipperary native Edel Lyons. Rag Revolution is a premium sustainable fashion platform that allows its customers to rent designer pieces. Rag Revolution continues to expand its business and global partnerships. One of their more recent collaborations was with the iconic French fashion house Pierre Cardin. Its mission is to make the fashion industry more sustainable by offering customers the opportunity to rent instead of buying. Edel was recently named one of the five finalists in the Digital Trailblazer of the Year category in this year's Digital Business Ireland & Permanent TSB Awards and Rag Revolution was named a finalist in the best website category. Rag Revolution was also named a finalist in the Business Spirit Awards.
The business was selected as one of the 12 start-ups to take part in the NDRC tech pre-accelerator program. The start-up's dresses have been worn by Una Healy, presenter Laura Whitmore, former Miss Universe Ireland Roz Purcell, businesswoman Suzanne Jackson, and influencers Clementine MacNeice, Rachel Purcell, Tara Stewart and Dominique Nugent, to name a few.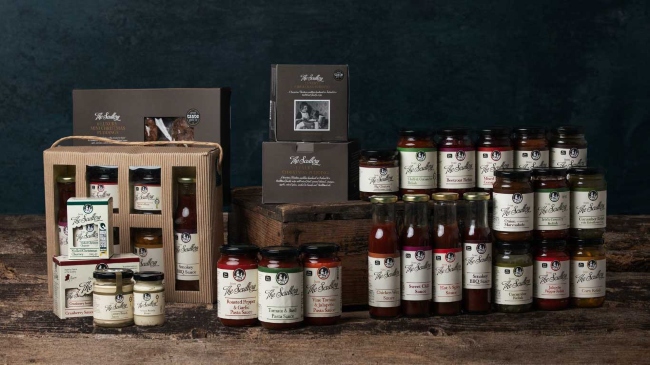 Florrie Purcell started The Scullery, based in Nenagh in Tipperary, with a small saucepan and a big dream. That dream was to create a range of relishes, sauces, compotes and Christmas puddings that were high quality, delicious, natural and affordable. Fast-forward more than a decade and her dream has become a reality. Not only has she her own extensive range, which is entirely free from artificial additives and uses no GM ingredients, but she has also been entrusted by some of the world's biggest names, including Lidl and Guinness, to develop and make new and exciting products for them. The Scullery has won many awards and accolades over the years, from Blas na hEireann to Great Taste Awards both in Ireland and in the UK.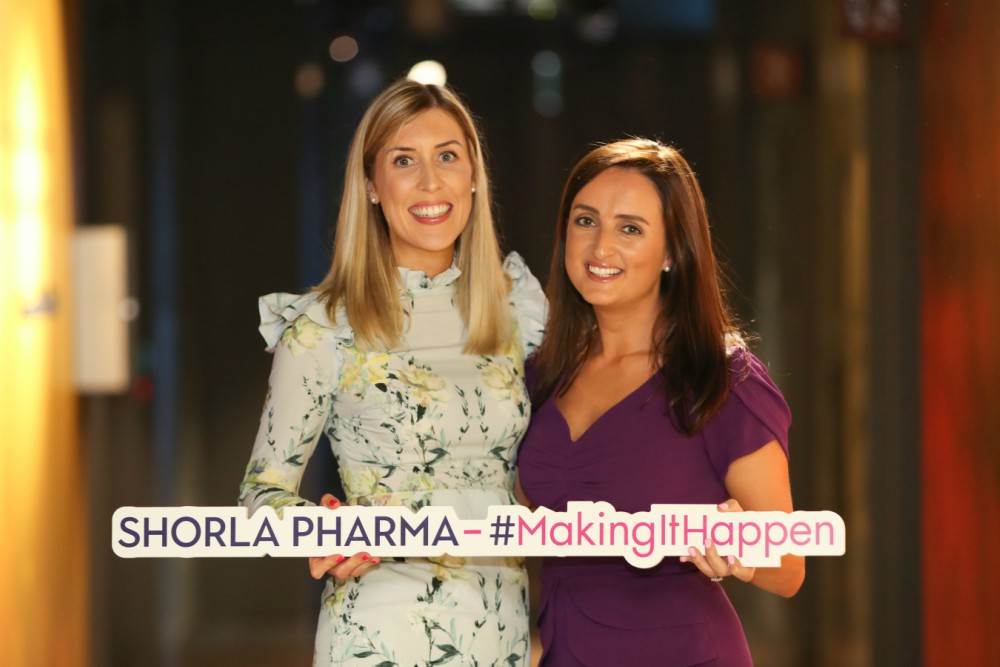 Orlaith Ryan and Sharon Cunningham
Based in Clonmel County Tipperary, Sharon Cunningham and Orlaith Ryan founded the medtech company in 2018 to develop and commercialise innovative drugs in the oncology space for women's and pediatric cancers. "We focus on indications where existing treatments are limited, in shortage or inadequate for the target population," they say. "Our products are the result of Shorla's world class team encompassing thought leaders, clinicians, scientists and commercial strategists who have extensive experience in the area of drug development and commercialization of niche cancer treatments.Our growing portfolio will bring accessible, affordable and life-saving treatments to patients."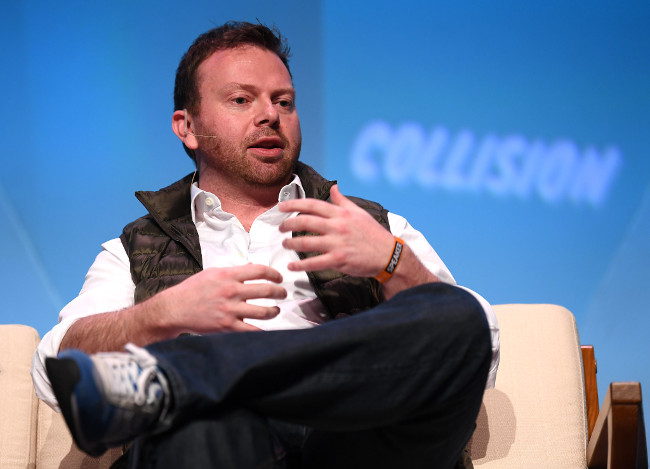 Dylan Collins, serial tech entrepreneur
Dylan Collins created SuperAwesome in London in 2013 after already building up a considerable legacy as a tech entrepreneur. Tipperary native Collins first cut his entrepreneurial chops while at Trinity College in Dublin where, along with Sean Blanchfield and Ronan Perceval, they established Phorest, a company that provides technology to the salon industry.
Around the same time Collins and Blanchfield built a company called Demonware that made it possible for multiplayer game-play across consoles. Demonware was bought by Activision for $17m.
In 2020 Collins achieved another acquisition milestone with the sale of his kidtech company SuperAwesome to Epic, the games maker behind popular online game Fortnite.
According to its website SuperAwesome powers the kids digital media ecosystem:"Our technology powers safe digital engagement with young audiences, ensuring their privacy around the world. SuperAwesome's kidtech platform enables billions of digital transactions every month across kid-safe advertising, community and parental consent. The world's top developers, brands and content owners use SuperAwesome to make sure they're compliantly supporting the fastest growing audience on the internet. SuperAwesome handles 12bn transactions each month, which it is aiming to increase to 22bn in the coming years."