Barry Walsh reveals how Wicklow is home to a diverse and growing business community with plenty of food for mind and body.
Known colloquially as the 'Garden of Ireland', according to the 2016 census the county of Wicklow had a population 142,425. It is the 17th largest of the island of Ireland's 32 counties and 16th largest by population.
Home to towns like Bray, Greystones and Arklow, the likes of Daniel Day Lewis, Hozier and Katie Taylor call the county home. The county's scenic countryside and seaside towns gives tourist and locals amazing views with the likes of the Wicklow Way, the Bray to Greystones Walk or Glendalough being within the county.
With this type of background here a some of the entrepreneurs that have developed their businesses in County Wicklow: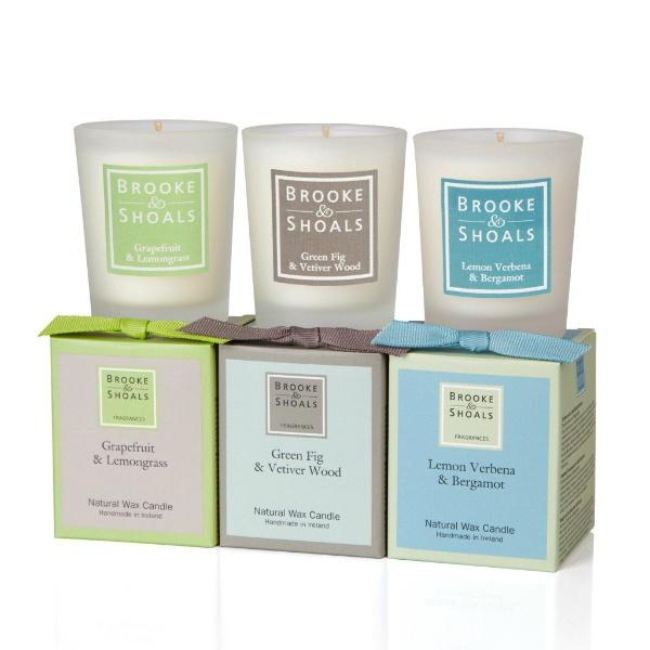 Founded in Greystones Co Wicklow by Alison Batton, Brooke and Shoals creates Irish handmade candles. Having started her own shop in Greystones, demand quickly grew.
Using a natural wax blend for the candles means they are condoning responsible re-planting. According to Image Magazine "the collection of candles, fragrance, hand, home and body products consists of 60 different products, in myriad scents. All are priced in the 'affordable luxury' space." The brand has won the RSVP Beauty Award in 2015, 2016 and 2018, a silver in Free From Skincare Award in 2017 and Image Beauty Award in 2017. Now exporting to Europe, the UK and America the brand has big plans to expand further in 2021.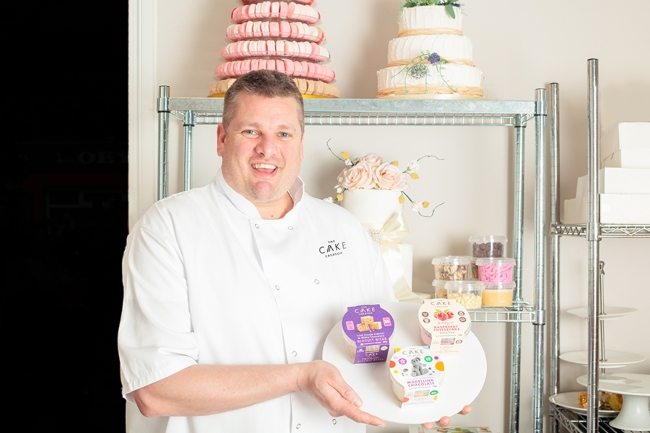 Matthew Dent moved to Ireland in 2009, he told us "the old story of love and started selling cakes in a market store in Gorey, Co Wexford."
After three months he had taken almost 60 orders and realised there was a real demand for the type of cakes he offered.
"I then opened a shop in Gorey on McDermott street and the same year I appeared on the Irish Dragon's Den and grew the business. Due to high rents I moved to Arklow, Co Wicklow, where I have been since 2014."
But when Covid hit, all weddings were postponed, restaurant orders ceased and party cakes, so he had to diversify.
"I developed a range of new products with the help of James Burke Associates through the SuperValu Food Academy program and launched into production on 17h May. Covid gave me that headspace and time to develop my products and re-brand and now we are in all Pettitt's and SuperValu stores in Wexford and Wicklow under the Food Academy program. Now I have had the spotlight shine on my business and have been noticed by new suppliers and customers. I have been approached by several companies in Europe and the UK to supply large numbers of my Modelling Chocolate and this will allow me to expand and employ more local people and hopefully expand to an industrial unit to meet the demand."
Matthew has big plans for the future, saying that he would love to repay his customers in Arklow and create a factory there to expand the business further.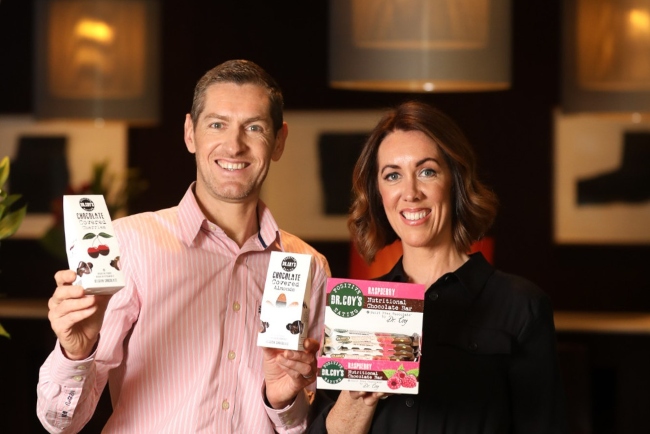 Founded by brother and sister Alison Stroh and Aaron O'Donoghue, the siblings saw a gap for a truly healthy snack. Alison's research showed that snacking is where we slip up in trying for better nutrition.
In 2012 Alison approached Dr Johannes Coy, an award-winning German oncologist, to propose offering chocolate with certified health benefits to the market. After Aaron, a national cycling champion, temporarily ended up in a wheelchair following a cycling accident, Alison recruited him to assist in building the business.
Now with a range of product lines the company is using rare low glycemic sugars in the reinvented chocolate. As they say on their website: "For the first time chocolate could give you sustained energy without the sugar spike."
The company has been supported on its journey by Enterprise Ireland and participated on the New Frontiers programme, the SuperValu Food Academy programme and the Foodworks programme.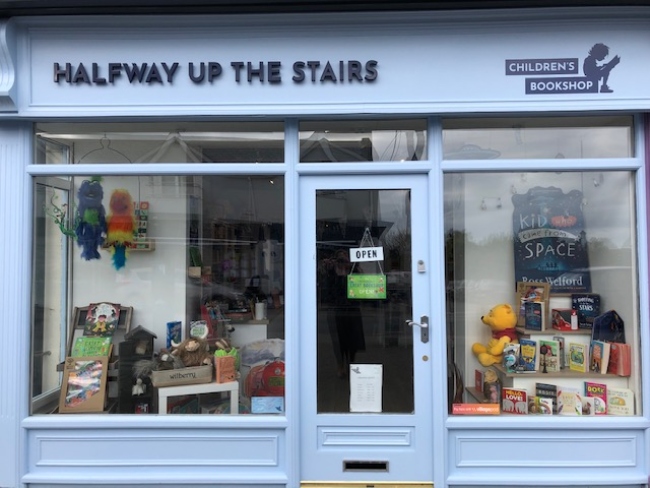 Self confessed bibliophilia Trish Hennessey created her own bookshop, completing a lifelong dream.
Having opened in 2019, Halfway Up The Stairs is located in La Touche Place in Greystones and according to the website is "stocking all kinds of children's books including young teen and young adult. We also stock a wide range of toys and gifts. Children are at the core of our business and it is important that they can see themselves reflected in the books they read."
Now employing two people, the shop has reopened with Covid-19 measures in place. Since opening Halfway Up The Stairs has been nominated for Children's Bookseller of The Year in the Nibbies Awards, as well as being featured in The Irish Times, Newstalk and The Morning Show.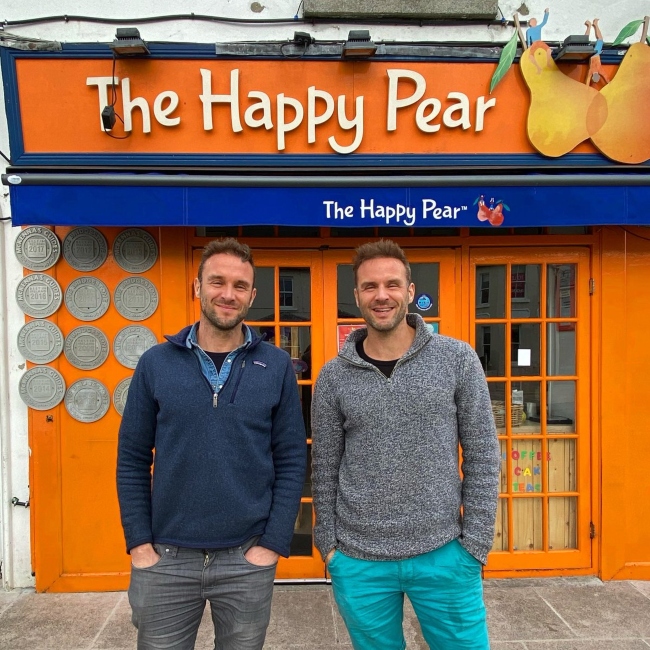 Twins Dave and Steve Flynn opened The Happy Pear in 2005. It now comprises a café, a food shop, a sourdough bakery, a farm and a roastery. During the pandemic the popularity of their online cooking courses skyrocketed. They also offer delicious and healthy ready meals that are available in SuperValu, Centra and independent supermarkets nationwide.
Their cookery books are amongst the most popular in Ireland and they also have one of the leading, online communities and social media brands in the cookery world. One of the most famous vegan and vegetarian-based businesses, their online presence now reaches 110 countries and more than 1m followers. They have won the Bord Bia Digital Marketing Award, The An Post Irish Book Awards, and several others awards and their brand shows no signs of slowing down.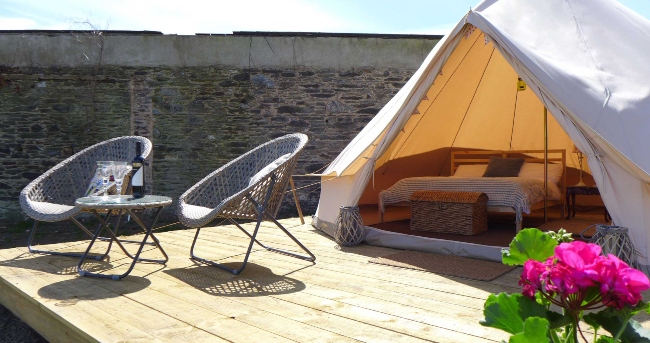 If you're looking to get away from busy town centre life, then Knockrobin Glamping may be of interest to you. Based on the grounds of Tinakilly House in Rathnew, Co Wicklow the company states on its website "belle tents are luxuriously decorated and have everything you could desire."
Guests can roam Tinakilly House and the local area or dine at the Brunel Restaurant located onsite. If you'd prefer to eat in your private glamping tent, BBQs are available. King-sized beds, a private deck and amenities like kitchen appliances, bathrooms and fridges provided means that you have all the amenities of a hotel but offering a unique opportunity to switch off from the outside world. With prices starting from €120 it's affordable, and additional prices are available if you'd like to bring the family.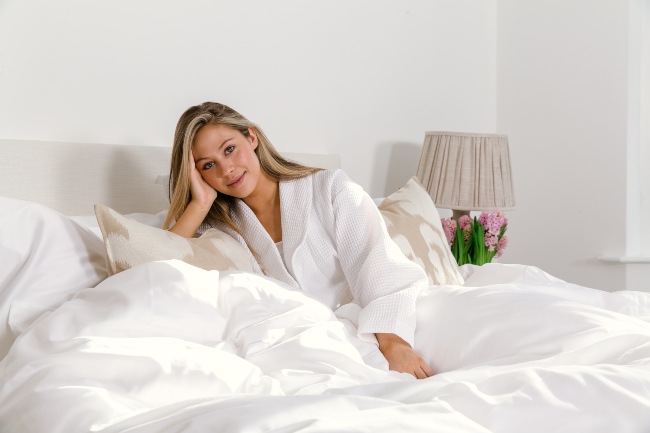 White and Green was created by mother and daughter team, the Winckworth family. Mum Sari is a former interior designer, while daughter Danielle is a world-renowned fashion model, and her sister Rebecca is a former soprano. Together the family have created an ethically sourced, organic and sustainable bedding and clothing brand.
Previously, ThinkBusiness.ie featured the company where they said: "In the era of globalisation, commercialisation and huge faceless brands with questionable supply chain management, consumers are ever searching for smaller brands with a story they can relate to."
With Danielle now living in Australia, the brand is hoping to grow in the Australian market in the future too.
Started by the team at Wolfgang Digital in an effort to make their digital agency carbon neutral. Wolfgang Forest started as a social enterprise in 2017.
According to the company's website: "Our mission is to ensure parent enterprise Wolfgang Digital was not just carbon neutral but carbon negative. To start a movement of people and planting trees. Both citizens and companies, acre by acre, reforesting Ireland. The third is to reintroduce Wolves to Ireland. We estimate we've space to plant a further 20,000 fast-growing native trees here with the help of our supporters. Once we've reforested this land, the funds raised in doing so will allow us to acquire another larger plot to reforest."
With the opportunity to buy singular trees or purchase a subscription model the business is set to grow in 2021.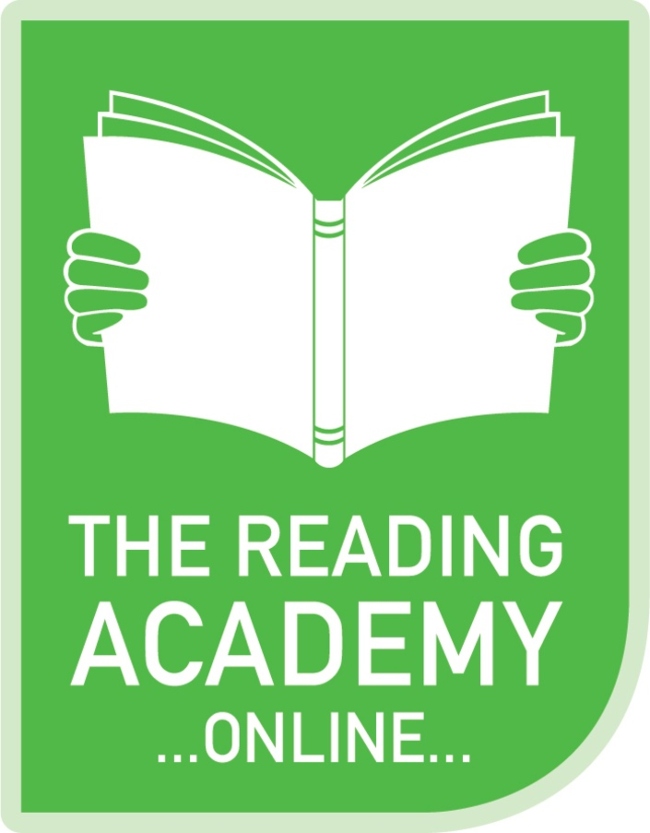 Founded in 2015 by two teachers Sarah Dieck McGuire and Sarah Lumsden Watchorn, The Reading Academy offers specialised reading classes to children with dyslexia and struggling readers. In addition, they train parents, teachers, tutors, and organisations to do the same. Previously ThinkBusiness.ie featured the company and the founders told us: "We understand deeply the challenges caused by low confidence and poor self-esteem in children who would like to be able to read more easily."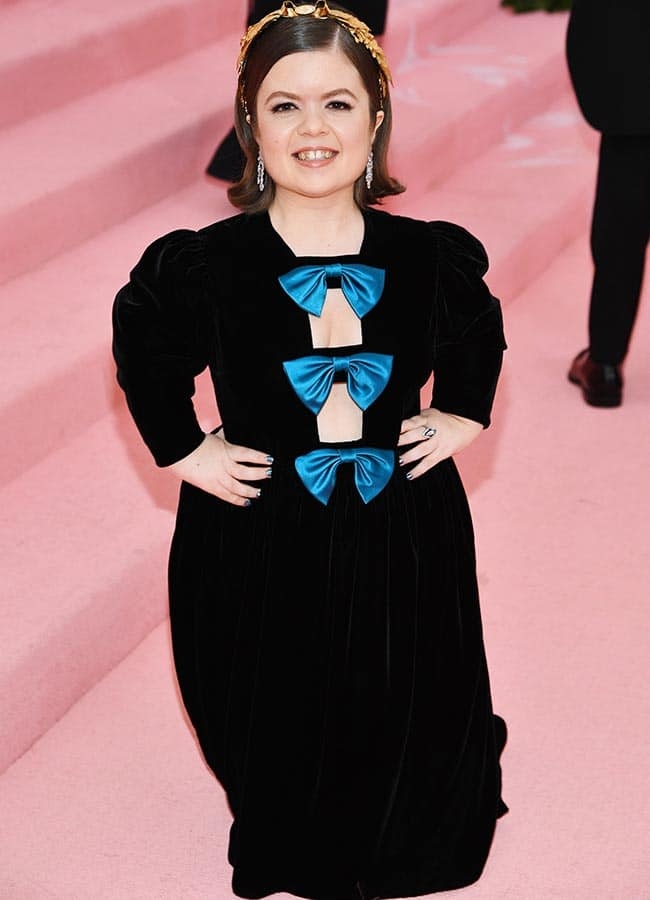 Teacher, designer, podcaster, author, TED speaker and currently studying for a PhD at Trinity College, Sinead Burke has broken down barriers wherever she put her talents to use.
Sinead has achondroplasia (being a little person), and started her own blog in her teens to speak about her experience, buying clothes and expressing her frustrations at the fashion industry not accommodating her needs.
Sinead is now the ambassador for UK Vogue, having been asked to be on the cover by guest editor Megan Merkil.
Sinead has interviewed the likes of Victory Beckham for her podcast.
Recently Sinead launched her book entitled "Breaking The Mould." In 2019 she was the first little person to be invited to The Met Gala and in 2021 Sinead launched her own business Tilting the Lens, a consultancy-based company advising clients on accessibility and inclusion.
By Barry Walsh
Published: 26 July