Barry Walsh casts his eye on 10 Kerry businesses that demonstrate the county's flair for entrepreneurship.
With a population of 147,707 Kerry is the 15th largest county by population and the fifth largest by area on the island of Ireland.
Boasting the Wild Atlantic Way as well as towns such as Dingle, Tralee and Killarney as well as attractions such as the Ring of Kerry and Valentia Island, its tourism industry is a major boost to the local economy.
However, more recently through institutions like TU Tralee and the success of entrepreneurs such as Jerry Kennelly and others using their natural surroundings to inspire new creations, the entrepreneurial passion of Kerry is on the rise.
Here are 10 local businesses leading the charge.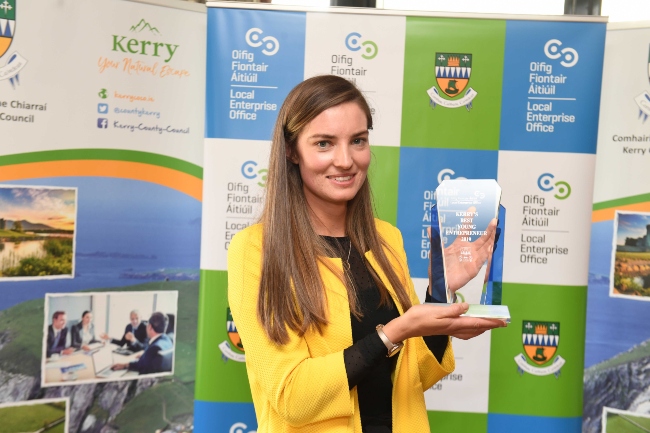 Founder Emily Brick created the education technology company having returned back to her native Kerry from Australia. Emily was inspired to set up Athena Analytics in 2017 after spending a year working in the Department of Education in Melbourne, Australia as a data scientist. The company's main product the Athena Tracker provides an immediate view of how a student is progressing in terms of their own potential – rather than comparing everyone to the same norms. It ensures that no student gets lost within the busy school system. After just over four years in business the Athena Tracker software is now in more than 300 (nearly half) of Ireland's secondary schools. The software has recently launched in the UK and is in a number of schools there.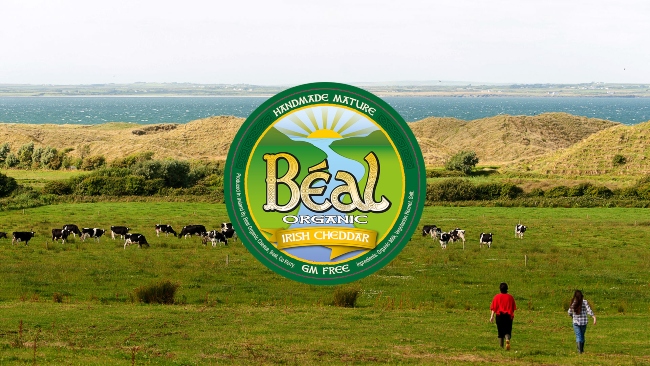 Kate Carmody started her company after her husband passed away and she started making an Irish organic cheddar cheese. Kate then went on the Irish Dragon's Den and received an offer from Bobby Kerr and Niall O'Farrell for €50,000 for 40pc of her company Kate initially said no to the offer, before reconsidering and accepting the offers. An advocate of organic farming for many years in 2019, Kate was among the winners at this year's European Rural Innovation contest for her work with hemp and currently serves as chairperson of the Irish Hemp Cooperative Society Limited.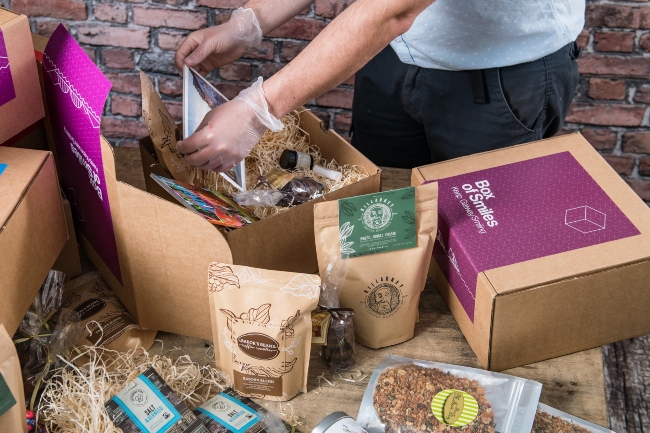 When the Covid-19 pandemic began in Ireland the entire events industry came to a standstill. Known for their world class, consumer, corporate and sports events, Elite Events had to pivot to remain successful. The team was based in Tralee, County Kerry where it created the Big Box of Smiles. The problem they identified was that many local businesses were suffering due to Covid-19 and some were finding it difficult to adapt at the start of the crisis. The team created a box of locally produced products and put them into a hamper for people or businesses to buy to say thanks to their staff, local community or neighbours for preserving or doing something nice for them. They were then featured on The Late Late Show Backing Irish Business campaign and received many awards and accolades for their creation.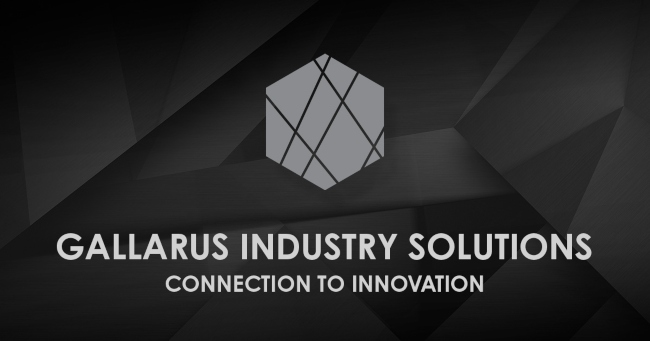 Gallarus Industry Solutions combines the key principles of Industry 4.0 to deploy Pharma 4.0 best in class solutions that address the evolving life science environment and production challenges, delivering exponential benefits in the form of cost saving, quality enhancement and OEE (Overall Equipment Effectiveness) efficiencies. Having appointed John McKeown in 2018 and now scaling their company, Gallarus is hoping to grow its user userbase from its native Farranfore for many years to come.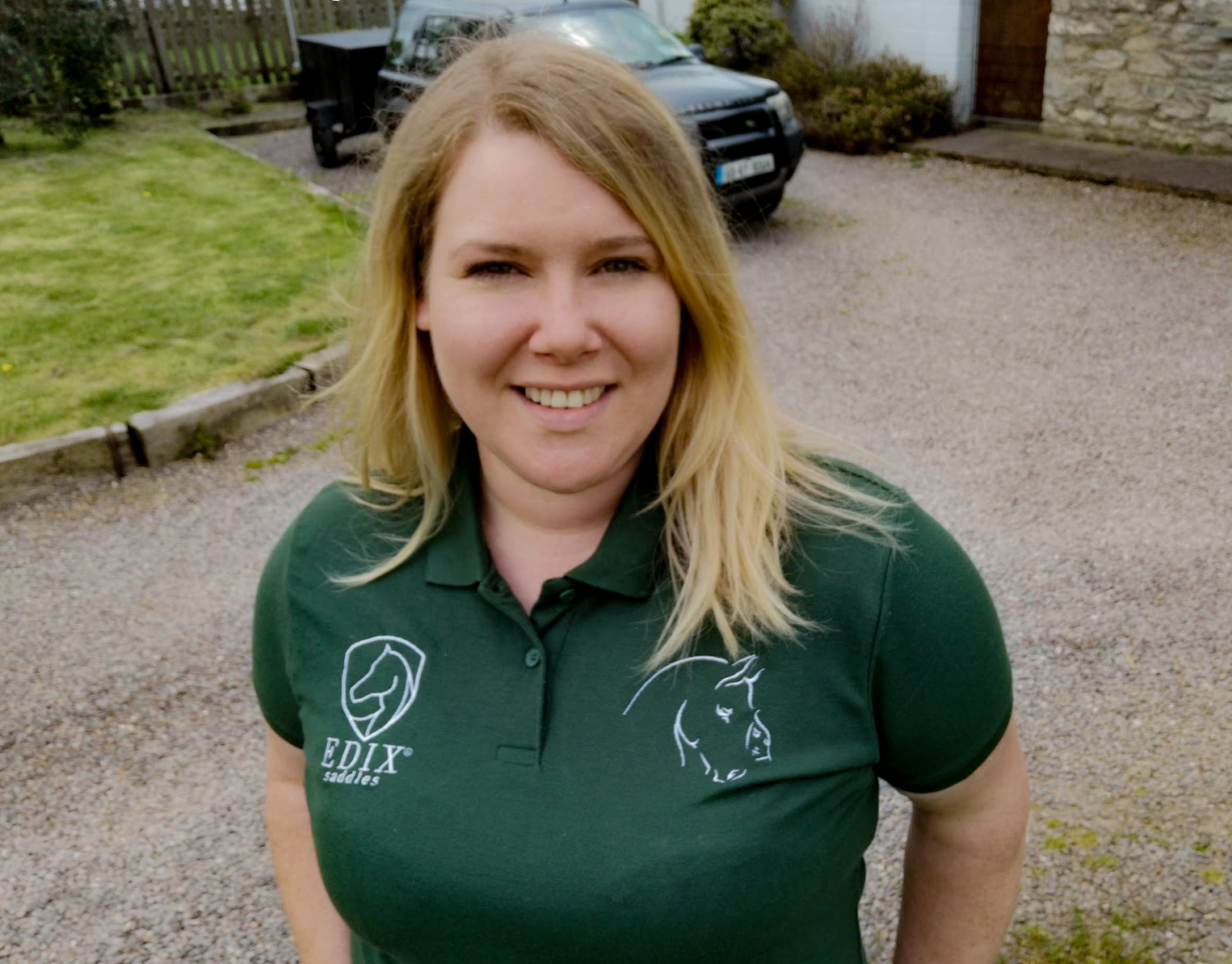 Another business born out of the pandemic, the Equine Academy was created by Phillippa Christie. Phillippa, an equine psychologist and evidence-based trainer from Yorkshire in England, had been offering coaching and equine products through her existing business Equine Partnership in Killorglin, Co Kerry, when the pandemic prompted a new collaborative business that would allow her and her peers to continue to provide their services. Phillippa created the Equine Academy, which offers a range of online courses for equestrians who want to develop their equine partnerships. Having previously worked as a web developer and in education, she knew some of her colleagues would not be able to create their own platform and would not necessarily be used to creating online courses. After being accepted on the ACORNS programme, an Irish Government-supported programme designed to support early-stage female entrepreneurs living in rural Ireland through a peer learning approach, the company plans to trial its first professional qualification and has launched a new membership offer with 7-day free trial.
Mobility Genie is an online platform that can be used by medical professionals and end users who need solutions to empower independence and positive ageing. To ensure that the user finds the right product, they have detailed videos on each product and real-time access to product specialists. With Mobility Genie's expansion into a new headquarters in 2021, they decided to use a portion of the space to create the Centre for Smart Ageing. The Centre for Smart Ageing bridges the gap between innovation and our ageing population, promoting collaboration, inclusion and digital transformation.

Founded by Dr Laura Malone who has a background as a GP and Keith Lyne who has a background in technology, they saw the need for a platform to reduce unnecessary admin work and improve patient communication within healthcare. Richard Cooke has recently joined the team which has now secured investment from Enterprise Ireland and private investors and is ranked as an Enterprise Ireland High Potential Start-up company. Their nine person team is now looking at how to scale their conversational AI technology, having seen a significant increase in usage since the pandemic began.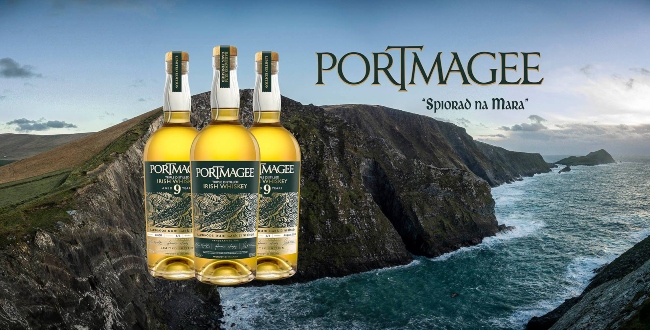 In early 2017 brothers John and James Murphy, created their brand in their native Portmagee in Co Kerry, in a former Royal Irish Constabulary building that was burned down during the war of independence. Later in 2017 Stuart McNamara, Irish whiskey blogger from IrishWhiskey.com also joined as a co-founder. In 2018 the founders launched their Portmagee 9 Whiskey brand and in 2020 they launched Portmagee Whiskey Experience and Seine Boat Visitor Centre at Barrack Hill, Portmagee. Now on the SuperValu Food Academy, the company has big plans for the future; as well as having a great emphasis on sustainability with zero waste and a commitment to using locally sourced produce in all of their products.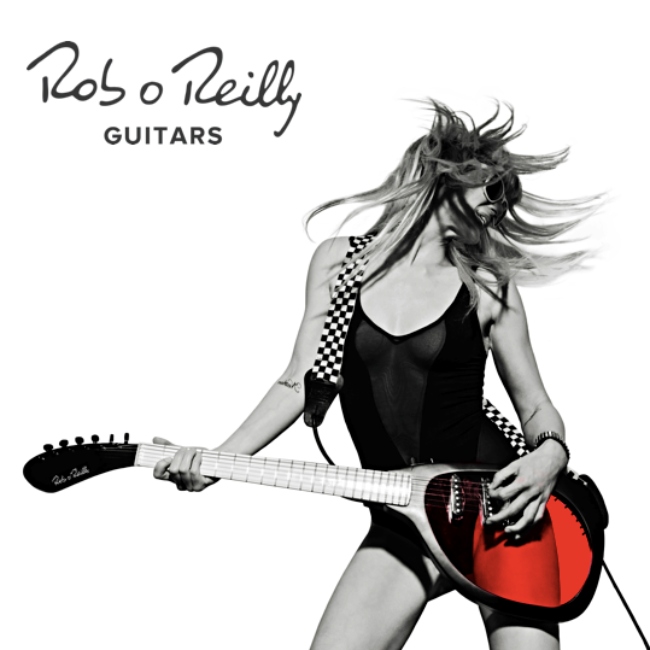 Rob O'Reilly (ROR) Guitars create customer-built MIDI guitars through their innovative Expressive sound system. Having invested €12,000 of his own money over the space of three years, Rob clearly believed in his business. He went on the Irish version of Dragons Den and having received three separate offers and one joint offer, Sean O'Sullivan then made a solo offer offering more money than Rob was asking for – €50,000 – but for 25pc. Rob then negotiated with Sean to see that if he hits 2,000 guitars sold in the first year Sean's investment would reduce to 20pc and the pair went into business together.
Valentia Slate is the only slate quarry operating in Ireland today. The quarry has a long, distinguished history, originally opening in 1816. Over the years, it supplied slate for use in the London Underground, the Houses of Parliament, Paris Opera House and many Irish buildings. All of our products are mined, designed and created on Valentia Island. The company makes a wide range of items which are both beautiful and durable – counter tops, fire surrounds, floor tiles, garden furniture, building stone, grave memorials, signs etc. Valentia Slate Quarry is now owned by two Kerry businessmen who have big plans to develop the business. They hope to extend the range of products as well as the variety of services offered, and they also intend to develop the quarry as a visitor attraction. Regular tours of the quarry take place during the summer months and these are very popular with all age groups. Two tours per week happen between September to May.