Popular BBQ restaurant Pitt Bros to expand into marinades, sauces and dine-at-home kits.
There are few who can argue that summer 2022 in Ireland wasn't a special one in terms of the superb weather with some memorable warm days, and as festivals and concerts returned to the fray after two years of lockdown, popular George's Street eatery Pitt Bros was at the heart of the action.
At the recent All Together Now festival, the business cooked up a storm for hungry festivalgoers as part of a cashless festival experience with Apple Pay and Bank of Ireland.
"The pandemic actually gave us a bit of headspace and hit the reset button on what Pitt Bros was really about and its main ethos going forward"
And now the business is about to embark on a new chapter with a range of marinades, sauces and dine-at-home comfort food kits.
Pitt Bros led the charge a decade or more ago towards convenient, feel-good BBQ experiences with the opening of their popular restaurant in Dublin. It was while attending a wedding in South Carolina with school friend and fellow restaurateur Stephen O'Reilly that Pitt Bros owner David Stone came across smoked barbeque food from ribs and grits to mac and cheese and the pair felt Dublin needed this experience.
Fire in your belly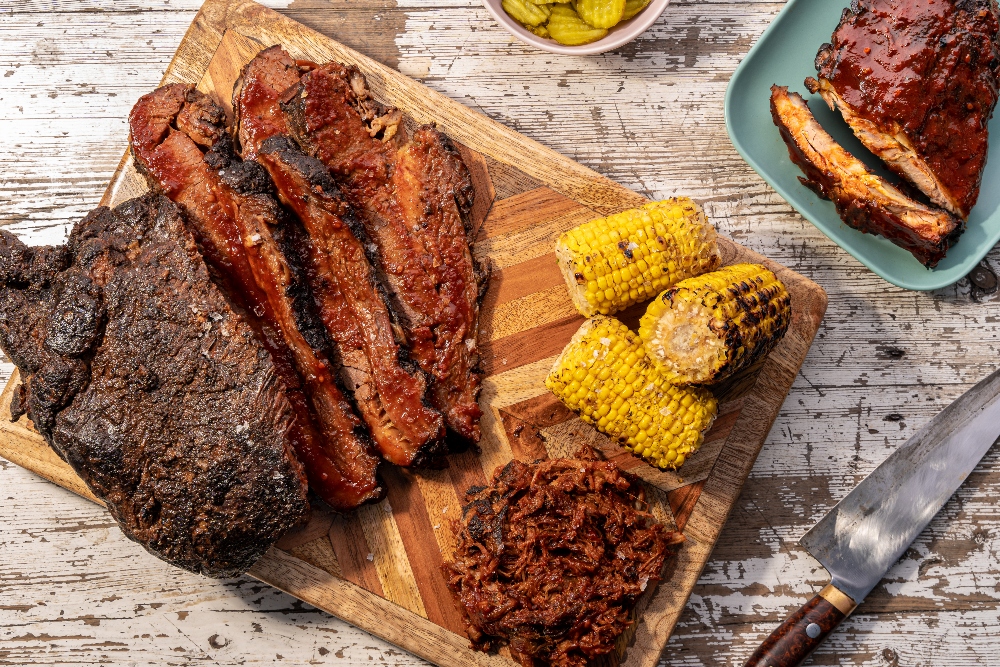 "We experienced magnificent comfort food that was cooked by the owners with passion," Stone told ThinkBusiness. "There was no one else doing slow-cooked American style barbeque food like it in Dublin and we decided to go for it.
"We brought over smokers from the States and we began testing it in our own kitchens and with our food partners FX Buckleys and in 2013 we opened Pitt Bros on George's Street."
Pitt Bros was a hit and soon Dublin was boasting a number of similar and competing eateries.
While O'Reilly has since amicably stepped away from the business, Stone now sees the future in bringing the Pitt Bros experience to festivals and very soon your own kitchen at home with slow-cooked, southern style, hearty comfort food.
Much of this insight was gleaned during the pandemic when like many restaurant businesses around the country, Pitt Bros had to pivot to home deliveries to keep afloat.
"The pandemic actually gave us a bit of headspace and hit the reset button on what Pitt Bros was really about and its main ethos going forward. John Relihan has come on board as a partner and our mission is to drive that forward."
Pitt Bros at Home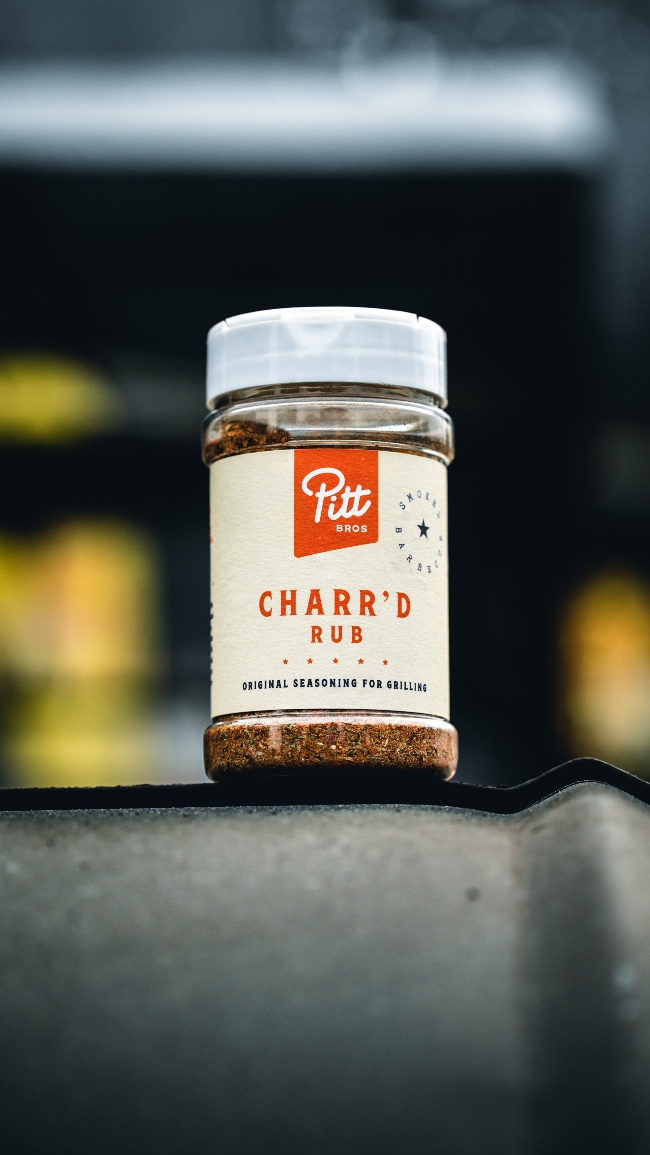 During lockdown, Pitt Bros' chefs developed the Pitt Bros at Home range which consisted of five different boxes at different price points. "We introduced those in April 2020 and they took off like a shot and kept our business alive, really.
"Since then I think the restaurant business has had to learn to operate in a hybrid way, embracing delivery apps and e-commerce because for a time it was the only way to get food to customers but some things have remained. We now have a two-channel model, both in-venue and delivery.
"But beyond this we see a future in retail and we want Pitt Bros to be in the retail channel. We have a nice brand and we think people who enjoy cooking should still be able to enjoy the experience. I see a big future for the restaurant, in home-delivery but also in retail."
The new range of retail products will take the form of marinades, sauces and rubs, but also dine-at-home kits that will include everything you need to recreate the in-restaurant experience at home in your kitchen. "We will have a premium cuts of meat range that the barbeque enthusiast can cook from scratch."
Stone said the company has been inspired by the success of brands like Bombay Pantry and what it did for Indian food.
"We will soft launch in retail with rubs and sauces but we are also talking with large meat producers to bring out a range of ready-to-cook meals such as pork or brisket or home-cooked ribs with sides like Mac and Cheese."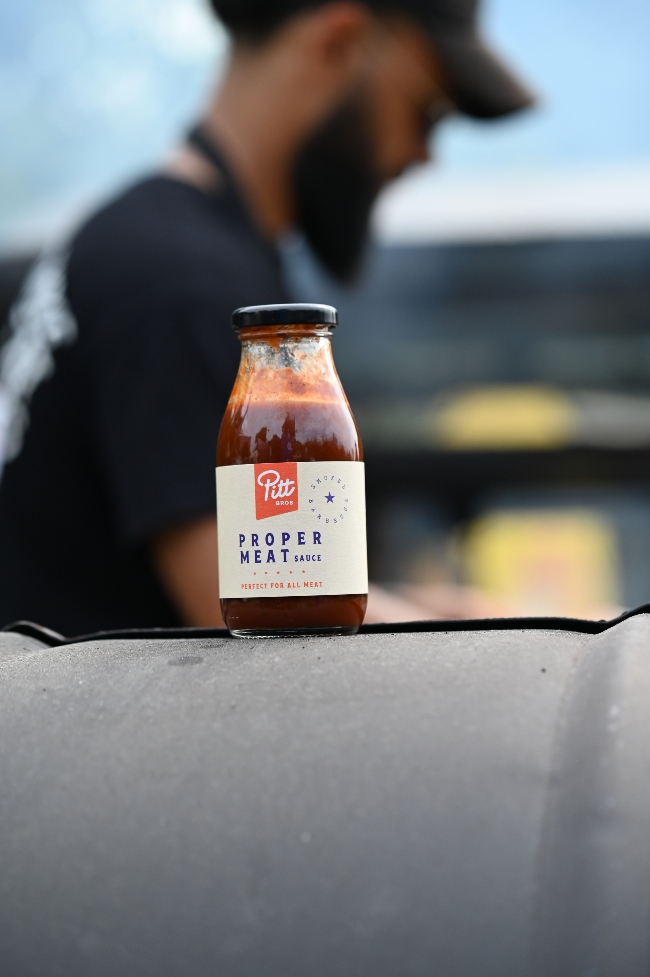 Festivals like The Big Grill and All Together Now, also serve as a channel to reinforce the brand.
"All Together Now was our first huge activation and the idea was to create a sit-down experience for festivalgoers where they could enjoy a three-course meal experience over 90 minutes, eat with plates and cutlery in a nice big tent with some good music and some drinks.
"We were approached by the event owners and said absolutely, this is right up our street. We have the wherewithal and the infrastructure to deliver it. And we did. Over the weekend we had nine sessions which includes two breakfast sessions with up to 160 people at each session, with a DJ and a full bar. In terms of volume and activation and the guests' reaction it was amazing."
Bank of Ireland customers at the event that used Apple Pay were able to get great discounts and Pitt Bros were one of the participating food venues with up to 10% off the price of food.
"The pandemic was a pinch point that accelerated our move towards a cashless economy. I can see the benefits of Bank of Ireland customers coming in and getting the benefits of discounts by paying via their iPhone or Apple Watch. This is definitely something in which we will participate in the future."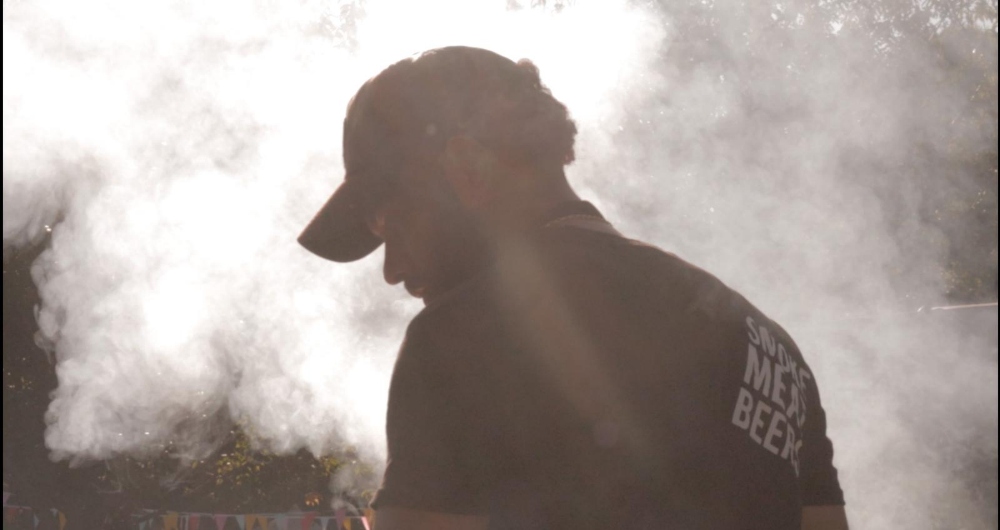 Main image at top: Pitt Bross founder David Stone and his business partner John Relihan