Podcast Ep 129: After raising €514,000 in a crowdfunding campaign, Foxes Bow co-founder Alice Carroll believes Irish whiskey's best days are ahead.
Created by young Limerick natives Alice Carroll and Tony Foote, Foxes Bow Whiskey is a blended Irish whiskey aged in Bourbon barrels and finished in Oloroso and Rye casks. .
Because of their unique, contemporary approach to whiskey, Foxes Bow has attracted the interest of investors outside of just food and drink.
"Irish whiskey is definitely rebounding. It's definitely exciting. Aside from owning a whiskey business and being a whiskey enthusiast, as an Irish person it is really exciting to see the rise and rise of the popularity of Irish whiskey"
In June Foxes Bow successfully raised the €514,000 funding from 373 investors via Crowdcube, giving the young business a pre-funding valuation of €2.3m based on equity of 17.8%. The funding round also caught the attention of strategic investors who also came on board.
Since its launch in November 2021, Foxes Bow has already shown positive momentum. It partnered with Bord Bia to conduct a consumer study that found Foxes Bow Whiskey appealed to 91% of US consumers. It was one of the top volume performers of 2021 via Irish Malts and according to the company it sold out in O'Briens four weeks in a row post-launch.
The business has recently begun exporting, with its first order shipped to Germany at the end of March with more to come.
Industry veteran Patrick O'Driscoll has also come on-board to support the team and make their ambitious plans a reality.
Jack Pierse, co-founder of Wayflyer, one of Ireland's latest tech unicorns, came on-board as one of the lead investors in the round.
Say slainte to the future of Irish whiskey
Foxes Bow's entry into the whiskey business is timely when you consider how Irish whiskey continues to be the world's fastest-growing spirit with a total increase in sales of 150% over the past decade.
Irish whiskey is a $2.5bn industry and projected to grow to be worth $6.9bn by 2027.
But as Carroll sees it, despite these numbers, Irish whiskey is still a minute fraction of a very large pie.
She and her co-founder Tony grew up across the road from one another in Limerick. Carroll cut her teeth in the drinks business, working with brands such as Pernod Ricard/Jameson while Foote still enjoys a stellar tech career working with Google X.
She credits Foote with having come up with the idea for the brand while drinking in a bar in San Francisco. "He saw that the bar had an unbelievable collection of whiskey brands, but none of them reflected the contemporary, modern Ireland. They leaned into the more traditional tropes of rolling hills and castles.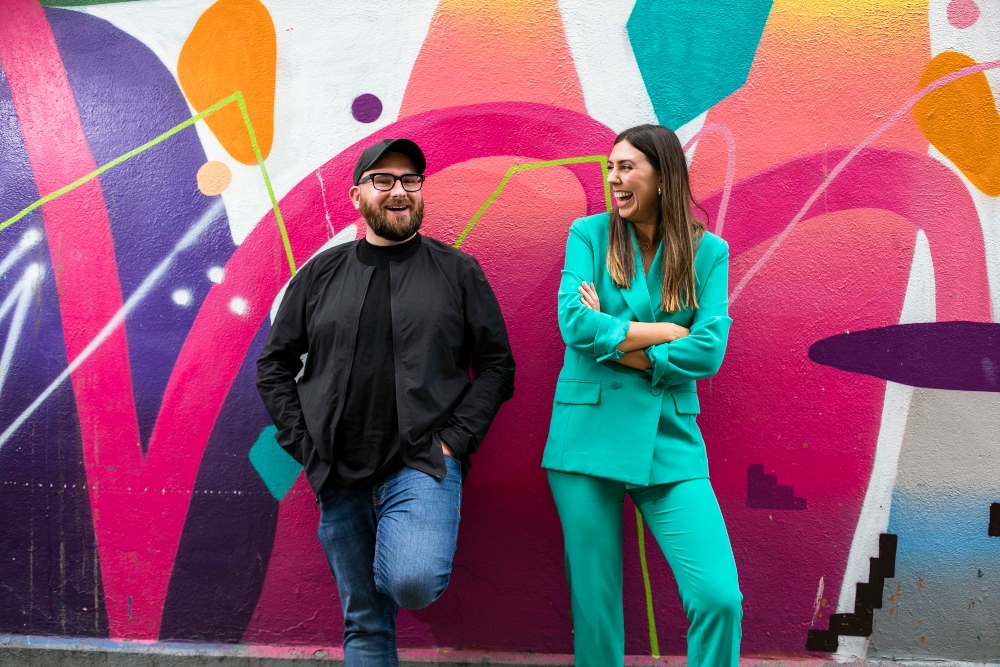 Foxes Bow founders Tony Foote and Alice Carroll
"He's a very proud Limerick man, and I'm a proud Limerick woman, and what he noticed as well was there was no representation within whiskey from Limerick, which is crazy when you consider it's the third biggest city in Ireland. Luckily that has changed and there are a couple of whiskeys now coming out of Limerick."
Foote rang Carroll, who had worked on whiskey brands like Jameson and Glenlivet, with his idea for a more contemporary Irish whiskey brand. To her mind it made sense because of the renaissance in gin brands which were reflective of a new generation. The time for more contemporary Irish whiskeys had come.
And it was about time. The 20th century was a dark age for Irish whiskey with the double whammy of prohibition in the US and de Valera's counter-intuitive trade policies, leaving the door wide open to the canny Scots to make scotch whisky the dominant spirit in North America and elsewhere.
All of that is changing. There were 11.4m 9-litre cases of Irish whiskey sold globally in 2020. Official figures are not yet available for 2021. However, the Irish Whiskey Association assess that in excess of 13m cases were sold globally in 2021. The Distilled Spirits Council of the United States (DISCUS) have recently reported that 5.9m cases were sold in the US in 2021, an increase of 18%.
"Irish whiskey is definitely rebounding. It's definitely exciting. Aside from owning a whiskey business and being a whiskey enthusiast, as an Irish person it is really exciting to see the rise and rise of the popularity of Irish whiskey. It's fair to say that Jameson did most of the heavy lifting over the past 15 to 20 years. And it still makes up more than 90% of the category. So it's interesting to see the new brands that are coming to the fore and becoming more popular in different countries. We're looking at South Africa, for example, as a market of focus.
"There is enormous growth forecast for Irish whiskey, which is really well positioned to tap into that taste profile for new whiskey drinkers. Scotch can be intimidating because of that smokier taste, whereas Irish whiskey is universally accepted as a kind of more palatable liquid."
Drink different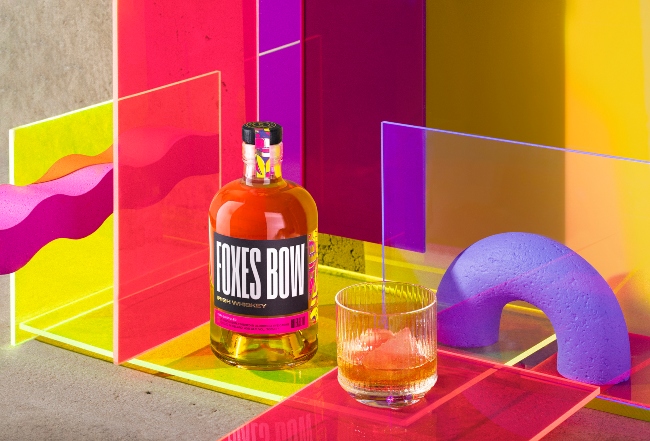 Carroll's instincts on the market are to navigate away from traditional appearance and branding of whiskey and instead speaking to what the end-consumer wants, what drives them and what motivates them. The crowdfunding campaign was also a very clever way to help people engage in investing in whiskey in a way previously unheard of.
"By taking that approach, we've been able to genuinely stick kind of true to our original ethos, which was very much doing things differently and creating something for that new generation that are looking for something more contemporary and different from the category. And for us, crowdfunding was just another way to do that.
"To be honest, if we had wanted to, we probably could have gotten enough direct investors because a lot of people are interested in whiskey, it's a very trendy area to invest in at the moment. But we purposely were like 'okay, look, if we're trying to do things differently, and make this accessible to that next generation of whiskey drinker, and we should kind of bring that through every single touch point where we possibly can'. So all of a sudden, we were able to open up whiskey investment to someone for as little as €10 or £10. So they could now get involved. Whereas, traditionally, if you were trying to invest in whiskey, it would either be investing in a whiskey company, probably at a pretty large entry price, or it would be investing in a cask program, which are quite expensive as well."
With the crowdfunding campaign having gone better than expected and oversubscribed, Carroll and Foote can get on with the business of selling whiskey. She says the experience was invigorating but not without its risks.
"It's not for everyone. I have seen a couple of campaigns I've been following that haven't reached their targets. And if you don't reach your targets, they will not release the funds. And so essentially the campaign fails. So there is an element of risk to it that you have to weigh up whether it's the right thing for your company or not. It made sense for us because we were trying to be that accessible brand. But it is not without its risks.
"In the end we ended up oversubscribed at 111% funded versus our original target. In addition we had a number of direct investors who reached out to us after the crowdfunding who also invested strategically."
Another important milestone for Foxes Bow was being signed up by Bevella, a boutique spirits distributor owned by Primeline, which will open up a myriad of opportunities. Foxes Bow is also being stocked in SuperValu supermarkets as well as being rolled out in O'Brien's stores across Ireland.
"It's been really exciting to see the results of all our pitches and that our strategy and positioning is actually resonating with people and they're going out and buying our bottles."
While Foxes Bow has its eyes on the lucrative US market, Carroll says the priority is making sure the business has its fundamentals in place from a financial perspective. Key to this has been establishing itself in the Irish market and strategically selecting markets that could be a good fit, such as South Africa.
"We're very excited and eager to keep playing around with different whiskey flavour profiles and doing things a bit different."
Our podcast series is available on ThinkBusiness every week but also on our channels and via mobile apps on Spotify, SoundCloud, Stitcher and Apple.