Companies supported by Enterprise Ireland increased net employment by 11,911 in 2021 – the highest jobs gain in a single year.
As well as revealing the jobs growth, Enterprise Ireland has revealed an ambitious target of creating 45,000 jobs over the next three years, increasing exports by Enterprise Ireland client companies to €30bn.
In its latest results, the Irish State business agency revealed how employment increased across all economic sectors, with particularly strong jobs growth reported in Life Sciences (14%), Business Services (12%) and Digital Technology (10%).
"Resilient, internationally focused, and productive Irish enterprises are critical to the future growth of the Irish economy, supporting livelihoods and contributing to prosperity throughout Ireland"
The positive jobs figures saw increases in employment across all regions in Ireland, with, for example, employment increasing by 9% in the North West and by 7% in the South East. In total, 68% of new jobs created were outside of Dublin.
In total, 20,342 new jobs were created by companies supported by Enterprise Ireland, resulting in a net job increase of 11,911 when job losses are taken into account. Total employment by companies supported by Enterprise Ireland in 2021 was 207,894.
"Over 200,000 people now work in Enterprise Ireland client companies," said Tánaiste and Minister for Enterprise, Trade and Employment, Leo Varadkar, TD. "That's almost as many people working for multi-nationals. It's great to see Irish exporting companies performing so strongly last year notwithstanding the disruption to trade caused by Brexit and the pandemic. There was a net increase in employment of almost 12,000.
"I am particularly pleased that jobs growth occurred in all regions with almost 70% of new jobs growth occurring outside of Dublin and particularly strong growth in the north-west and south-east. This is an extra-ordinary performance and I want to thank the Enterprise Ireland team for their phenomenal work in the year gone by. We are well on our way to meeting our target of having 2.5m people at work in Ireland by 2024."
Leading in a changing world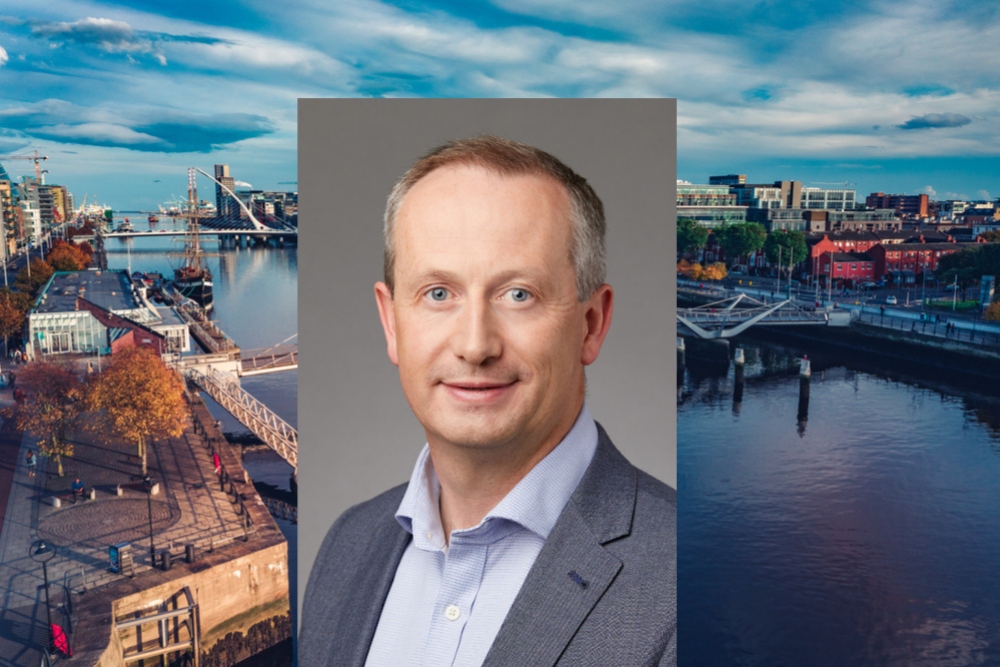 Enterprise Ireland CEO Leo Clancy
Enterprise Ireland has launched a new three-year strategy entitled 'Leading in a Changing World.'
The strategy sets an ambitious target of creating 45,000 jobs over the next three years, increasing exports by Enterprise Ireland client companies to €30bn.
The strategy sets out five key strategic ambitions for Irish enterprise and for Enterprise Ireland over the period 2022-2024 and beyond:
Export-focused Irish enterprises delivering growth across all regions
Ireland as a world-leading location to start and scale a business
Irish enterprises achieving competitive advantage through customer-led innovation and digitalisation
Irish enterprises leading globally on sustainability and achieving climate action targets
Enterprise Ireland providing world-leading service to the companies it supports.
"Enterprise Ireland's strategy 2022-2024, Leading in a Changing World, is set in a time of remarkable change for business," said CEO Leo Clancy.
"Business is being transformed by factors such as climate change, the accelerated adoption of technology, and changing trends in globalisation in a way that presents unprecedented market opportunities, notwithstanding ongoing challenges for companies.
"To succeed in changing times, Irish enterprises must invest to strengthen capability and competitiveness, respond quickly to changing consumer preferences, innovate ahead of competitors, and be flexible and open to changing business models.
"Resilient, internationally focused, and productive Irish enterprises are critical to the future growth of the Irish economy, supporting livelihoods and contributing to prosperity throughout Ireland. Enterprise Ireland's strategy 2022-2024, Leading In A Changing World, sets out the key initiatives we will undertake to deliver on the ambitions for Irish enterprise."