With the final call for the 2023 cohort of Going for Growth looming, we look at 15 Going for Growth alumni and their various roads to success.
This Friday (18 November) is the deadline for the last chance for Irish women entrepreneurs to join the 15th cycle of the award-winning Going for Growth Programme.
Going for Growth is a six-month, part-time programme, supported by Enterprise Ireland and KPMG, which assists ambitious female entrepreneurs to achieve their growth aspirations.
This is the 15th cycle of Going for Growth which is seeking applications from female entrepreneurs – across all sectors – who are strongly focused on growth.
Up to 60 places will be available on Going for Growth. Anyone interested is encouraged to register on the website goingforgrowth.com and a link to the application form will be sent to them. There is no charge for those selected and the six-month initiative will begin in January 2023.
Those selected for the Going for Growth initiative join interactive round table sessions led by Lead Entrepreneurs. The Lead Entrepreneurs are successful businesswomen with personal experience of growing a business. These high-profile business leaders volunteer their time to encourage participants to set and achieve personalised goals and milestones to address the opportunities and challenges they face in driving growth in their businesses.
This year's voluntary Lead Entrepreneurs include Anne Cusack, formerly Critical Healthcare; Chupi Sweetman-Durney, Chupi; Jeananne O'Brien, Artizan Food Co.; Leonora O'Brien, formerly Pharmapod; Louise Phelan, Phelan Energy Group; Monica Flood, formerly Olas IT; and Oonagh O'Hagan, Meaghers Pharmacy Group.
As an example of what is possible, here are 15 Going for Growth alumni and their stories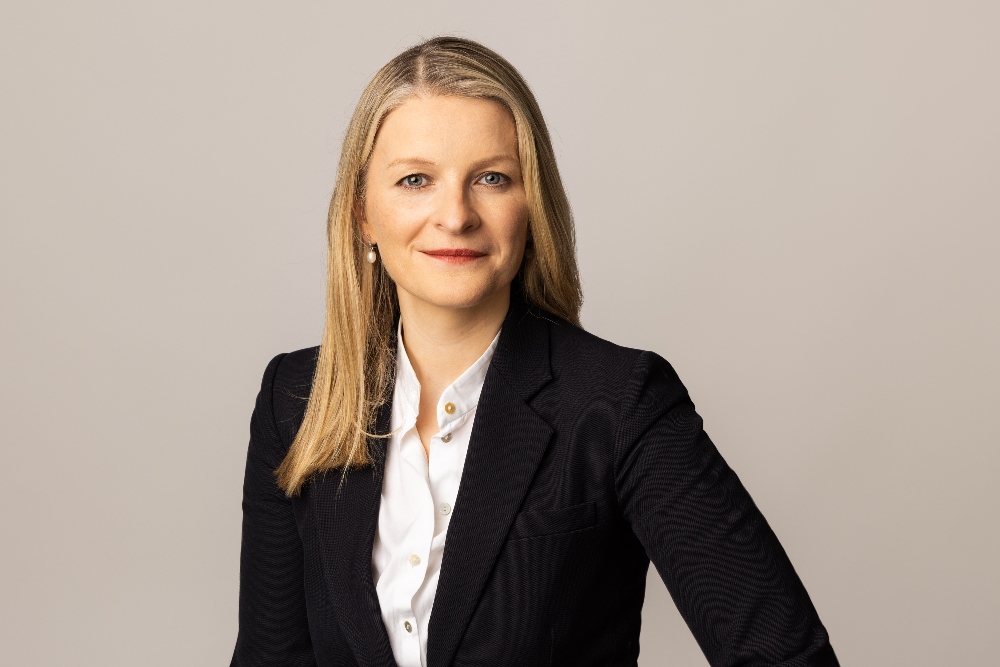 Journalism and technology have always been an integral part of Áine Kerr's career so her second start-up– Kinzen – is a natural progression of that journey.
A former journalist, Áine first went into the start-up world as managing editor of Storyful, Ireland's first social media news agency. In September 2017, she joined up with Storyful founder Mark Little to create a digital technology company, Kinzen.
It emerged recently that global audio streaming giant Spotify was acquiring Dublin-headquartered Kinzen for an undisclosed sum.
In between the two start-up ventures, Áine spent almost two years in New York as Global Head of Journalism Partners at Facebook. "Myself and Mark always said that we might start something new – if we had the right idea. While I was at Facebook and Mark was at Twitter, we started talking about how to play our part in rebuilding trust in quality news and information and mitigating against misinformation and disinformation, how we might play our part in this information crisis," says Áine.
Kinzen has since developed a unique technology, particularly optimized for podcasting/voice-dominated social platforms, that helps companies analyse large volumes of audio and video content. The company combines human expertise and machine learning to analyse misinformation and hate speech in multiple languages and countries.
Headquartered in Dublin, it has 22 full-time employees and works with experts all around the world. "The higher purpose in Kinzen is to protect the world's public conversations from information risks. We use a blend of human skill and scalable technology which enables trust and safety professionals and policymakers – inside some of the world's biggest platforms – to get ahead of emerging threats, detect policy violations faster and take the proportionate and appropriate action."
Kinzen, Áine says, came to realise automated moderation can't cope with the human nuance of harmful conversation but human moderators can't tackle the scale of harmful content without the help of machines. "This is the problem Kinzen is working to solve," she says.
Áine is a member of the Going for Growth community, having participated in the Starting Strong programme in 2018 with Susan Spence as her Lead Entrepreneur. "When I joined the programme, I was starting a new business and that can be a lonely place. There are so many different layers to the support I received from the programme – both functional and emotional takeaways. The first thing was finding my tribe; being surrounded by people that have a sense of purpose and who want to do something important and are willing to take risks to do that. They were my accountability buddies. Knowing that you were going to be meeting regularly with like-minded people who were going to question you and help you find answers was invaluable".
"Running a business sees you spend a lot of time in the trenches, concentrating on the day-to-day. The beauty of the programme was allowing you that opportunity to step out of the trenches, draw a breath and give yourself an opportunity to look at the business six years or six months down the line rather than six weeks – or six days".
"The programme gets you back to the fundamentals of your 'why' – reconnecting with the sense of purpose and ambition that drives you, constantly honing and reimagining the problem you've fallen in love with, giving you a much-needed energy transfusion to dig deep and keep going!"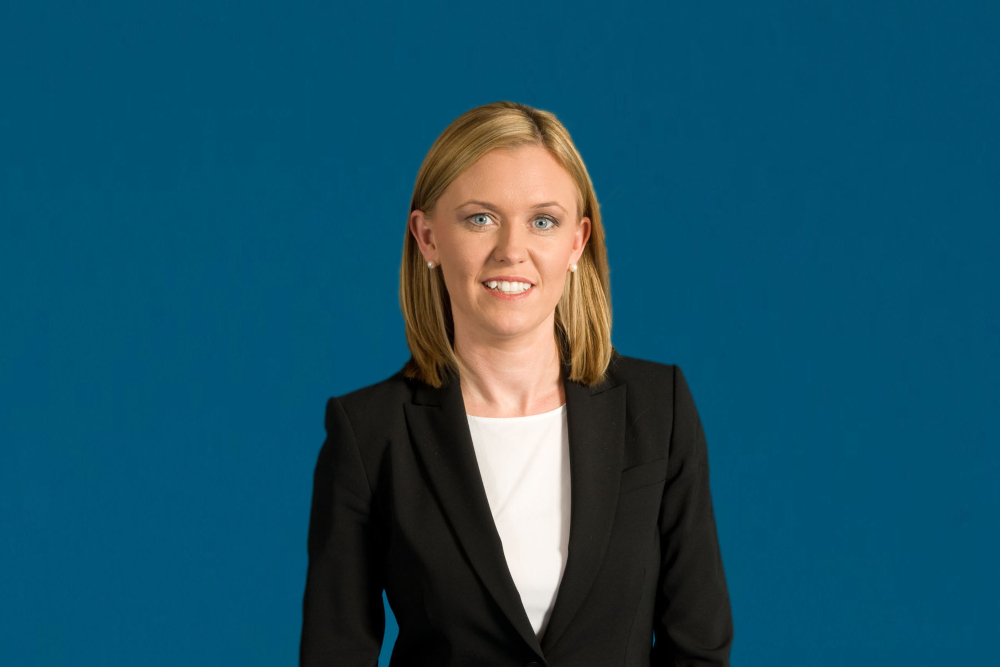 Avril McCarthy had just finished her third-level studies in business when she took a summer job at the family business – Derrycourt Cleaning Specialists. The company had been established eight years previously in 1992 by her parents, Ann and Martin O'Hanlon. "When I was in school, I was always used as the spare cleaner if someone was sick so I had no intention of joining the family business. Initially, I was just supposed to be there for a few months, but my business skills proved to be of great use, and I am still here 20 years later," says Avril, who is now general manager and a shareholder in the company.
Avril — who is also chair of the Irish Contract Cleaning Association and Board Member of the EFCI (European Cleaning Services Industry) — oversees the day-to-day running of the business, which is headquartered in Dublin with a base in Cork. It employs 1,900 people across the county, including 100 support staff; the remainder are cleaning staff based across the country.
The company specialises in a range of sectors from hospital and healthcare facilities and pharma cleanrooms to crime scenes and food processing and manufacturing plants. Some of its clients include An Garda Síochána, the HSE, FBD Insurance and the country's two children's hospitals in Temple Street and Crumlin.
The company is a multi-award winner, both nationally and internationally, having received recognition from the Irish Contract Cleaning Association, the Golden Service Awards (UK & Ireland) and the European Cleaning Journal Awards.
Derrycourt is all about quality, standards, and training. With a staff of 1,900, there is a full-time training academy, with four full-time staff to ensure that the teams are knowledgeable and kept fully briefed on changes in methods and routines. In addition to the training function, the company also has an Environmental, Quality, Health & Safety Department. This team undertakes unannounced audits at client sites, visits are scheduled in accordance with the risk rating of the environment.
In addition, this team are very active in promoting improved sustainable working and business practices. Derrycourt is currently undergoing accreditation for the EU Ecolabel, which is the standard that certifies products with a guaranteed, independently verified low environmental impact. To be awarded the EU Ecolabel, goods and services should meet high environmental standards throughout their entire life cycle: from raw material extraction through production and distribution to disposal. The label also encourages companies to develop innovative products that are durable, easy to repair and recyclable.
Derrycourt continues to be in a period of growth, working within a competitive marketplace, where the competition is mostly for people. As is the case with most industries, people resources are difficult to obtain at present. "Our people are our greatest asset, and we are very lucky to have over 1,900 staff."
Avril was on the 12th cycle of Going for Growth and Monica Flood was her Lead Entrepreneur.
"It was a very surreal experience through Covid-19, but it was fantastic to have excellent support from such a great mentor and group. It was amazing to be able to pick up the phone to all these business women who were going through similar situations; their resilience was inspiring. We all had good and bad days and we were able to pick each other up."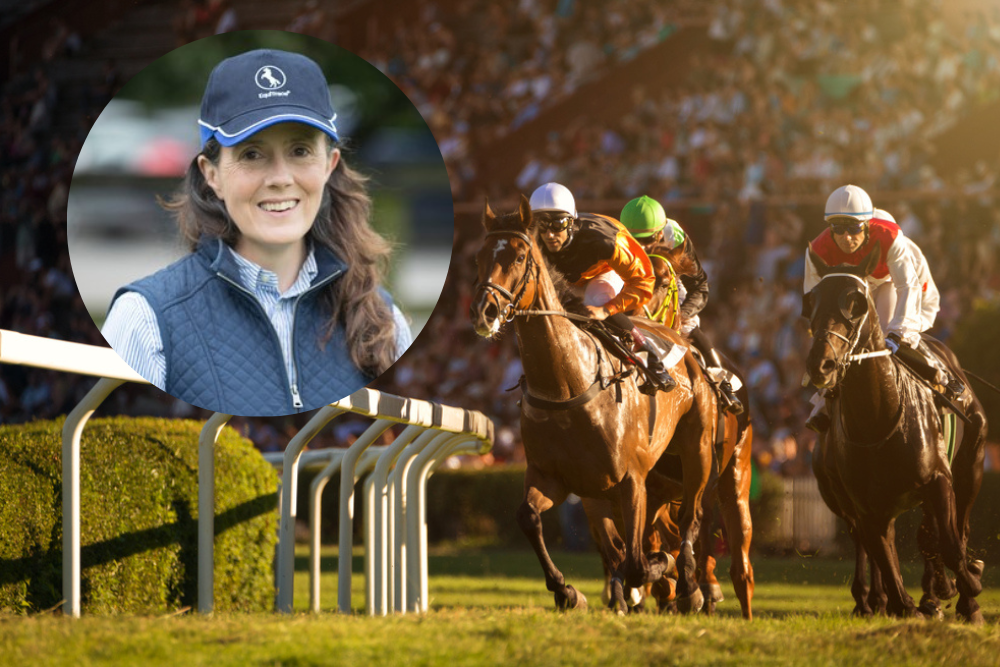 Jennifer Corley graduated in Veterinary Medicine from Glasgow University and went on to specialise in Equine Surgery, including time spent in the prestigious University of Pennsylvania as a Thouron Scholar.
Jennifer spent several years in private practice both in the UK and in Ireland – it was a personal life-changing event that led her to becoming an entrepreneur when she started her own business with her husband, Kevin, who specialises in equine medicine and critical care.
In 2017, Jennifer and Kevin established their company, Veterinary Advances, a medication-related database for equine vets which is used as a standard tool by professional veterinary bodies in the UK and Australia. This company remains the leading producer of smartphone Apps for the veterinary market and is used by, amongst many others, all members of the British Equine and Veterinary Association (BEVA) members today. "Apps offer a unique advantage to horse people as no one has a laptop in the barn, but everyone has a smartphone in their pocket," says Jennifer.
Jennifer has participated in both Going for Growth and Continuing the Momentum and says that "Going for Growth was really instrumental to the development of my business. Fidelma McGuirk was my Lead Entrepreneur, and her inspiration and encouragement really opened my eyes to the potential of starting a Software as a Service (SAAS) company." And so EquiTrace was born in 2019.
EquiTrace is an animal health company designed to bring horse healthcare into the digital age. Equitrace works with any scanner, any chip and any phone and is the answer to fundamental problems around traceability, identify, welfare and medication for the equine industry.
Jennifer credits her participation in Continuing the Momentum, where she met Aine Denn, with her successful fund raise of €1m from the angel investment network HBAN and €0.25 m from Enterprise Ireland in 2021. She found Going for Growth sponsor, KPMG, especially helpful also.
A key development in the growth of Equitrace is its commercial partnership with Merck Animal Health in the USA. Biosecurity is key and this strong partnership between Merck and Equitrace where Merck's Bio-Thermo microchip combines with EquiTrace's GPS technology to provide data at the horse's side that is critical to those involved in the equine industry. Clients include Goffs, Fasig-Tipton in the US, the US Jockey Club and the US Trotting Association.
Looking to the future, EquiTrace is currently segmenting its product for different target customer groups. For example, E-professional for studs and trainers; E-vet for vets and E-events for sales and auction houses.
The US will continue to be a key growth market for the company and it's a case of "being at the right place at the right time" says Jennifer as there is a change in US Federal Law happening soon where any medication given to a racehorse must be reported to a central body within 24 hours. "Only a digital solution will ensure this and Equitrace is so well placed for this as it's designed to be fast, accurate and easy to use."
As for Jennifer, she is also well placed to continue her success as an entrepreneur having won "Best VetTech as well as Best Overall Start Up at Enterprise Ireland's Innovation Arena Awards in 2021. She was also a Finalist at KPMG's 2022 Global Tech Innovator Awards.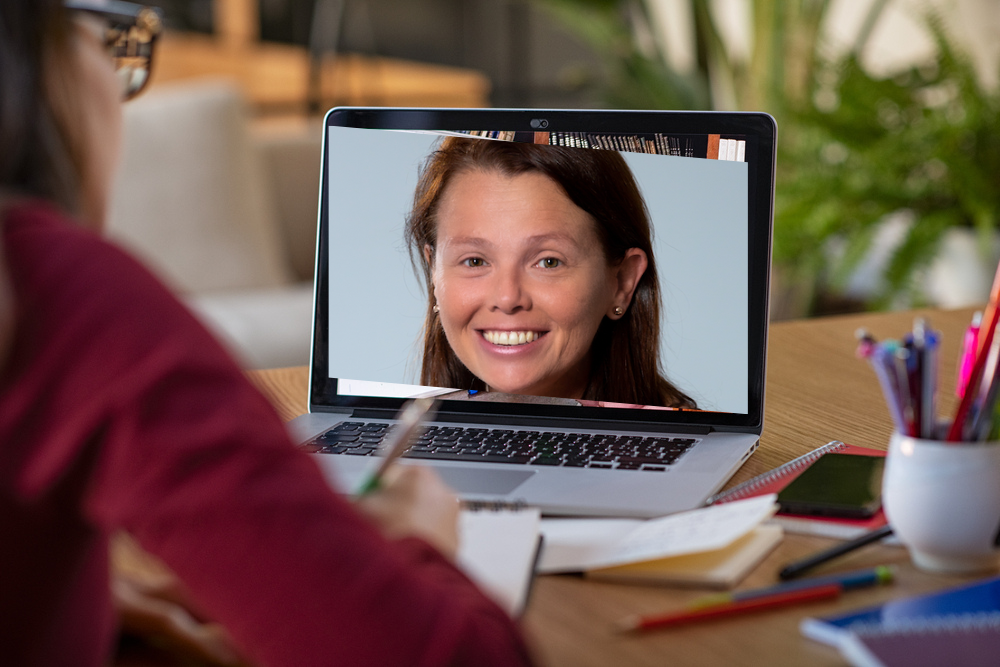 Louella Morton's background is in the education technology sector, where she has deep knowledge and experience, allowing her to observe trends in the sector, particularly the growing need for education assessment tools and simple, easy-to-use online tests for certification. She saw the gap in the market to provide a full end-to-end online exam management system and knew she had enough experience to set up a business to meet this need.
As she said herself: "I couldn't not do it!". And so TestReach was born in 2014 by Louella and co-founder Sheena Bailey. The background context was the ever-growing demand worldwide for education and professional qualifications, which was. Increasingly being met by new technologies to deliver courses online. However, there was an acute gap in developing corresponding technologies to assess these courses, without recourse to traditional test centres, exam papers, face-to-face interviews, etc.
These traditional assessment methods were not feasible on the level required to meet the significant increase in demand worldwide. TestReach bridges this gap, providing a complete online assessment solution incorporating test authoring, test assembly, test delivery, marking, moderation, results issuing and business analytics.
A unique feature of TestReach is that you can easily use remote invigilation for any test. With this option TestReach-trained supervisors monitor exams in real-time online, via video, audio and remote screen share. The exam hall environment is effectively re-created online, so candidates can take assessments at any time and at any location, while examiners can be assured of the validity, authenticity and security of the test delivery mechanism. The company's main markets are professional bodies, educational/training organisations and corporations, particularly those in highly regulated sectors like financial services, pharma and aviation.
TestReach is recognised for its commitment to meeting individual customer needs, and its innovation in developing business-specific solutions.
According to Louella, the priority is on "writing software and delivering systems for our customers that are fit for purpose, easy to use, and which make a positive difference". It's an approach that clearly resonates with their customers and resulted in business growing year on year.
Today, they employ 120+ people directly with over 200 exam invigilators on their books. Louella is clear that taking part in Going for Growth played a very big role in getting the business to where it is today. "
"Getting different perspectives on issues and effectively using the group as an informal advisory board was critical in helping us develop strategically and steer a clear path for growth at TestReach", she says.
And the impact was also personal – "I have benefited greatly from Going for Growth and from continuing as part of the Going for Growth community. It gave me a great opportunity to network and establish solid business relationships that I know will support me as we continue to grow the business."
Continued growth is very much the strategy for TestReach. More than 80% of their business is currently from export markets, mainly the UK. Future priorities will be to expand further in the corporate sector and also into the US, where the company has already established a presence.
Sonia Neary is the CEO and co-founder of Wellola. Wellola is an innovative Irish digital health software company, whose founders believe only the sickest of the sick should be hospitalised and that the future of healthcare is preventative, community-based and supported by digital tools.
With over 17 year's previous experience working as a physiotherapist in the Irish healthcare setting, Sonia is a big believer in leveraging digital technology to support hospital-at-home and self-management care models.
She champions Wellola's mission to offer care-enabling technology, which arms clinicians to keep well people well (and treat those that are unwell) in the community where possible, maximising clinical and economic outcomes and optimising patients' healthcare experiences. Now, more than ever, Wellola's secure telehealth and patient portal platforms are also protecting healthcare providers on our frontlines.
Wellola currently serves a variety of public and private healthcare organisations in Ireland and the UK. Customers include Leeds Teaching Hospital NHS Trust, Birmingham Community NHS Foundation Trust, Nutricia Danone (making our solution available to 170 Nursing Homes in Ireland).
Her business also collaborated with the Irish Health Service Executive' Digital Transformation Team during the onset of Covid-19, to offer our platform to all Irish GPs. Additionally, Wellola supports both Allied Health and Mental Healthcare professionals, being the provider of choice for the British Association of Counsellors and Psychotherapists, and charities such as Dublin Simon, and Accord Dublin among others.
In 2019, Sonia was honoured to represent Ireland as a finalist in the global Women in Tech Awards in Paris and to accept the 'Integrated Care' award from the Irish Medical & Surgical Trade Association on behalf of Wellola.
An advocate for greater gender diversity in entrepreneurship, and enhancing support networks amongst female founders, Sonia was delighted to participate in Starting Strong in 2020. Sonia participated in Starting Strong when the Covid restrictions were first introduced and caught everyone off-guard.
Commenting on her experience of Starting Strong, Sonia said: "Participating in Starting Strong has hugely benefitted me both personally and professionally as a female entrepreneur. Even in light of Covid-19, the Going for Growth team really rose to the challenge and continued to deliver a superb programme.
"Meeting like-minded and talented businesswomen, broadening my network and enhancing my skill sets were just some of the benefits gained. I found it particularly helpful to have this new support network in such a difficult time for Irish businesses; the forums we held really contributed to my wellbeing and the wellbeing and growth of my company."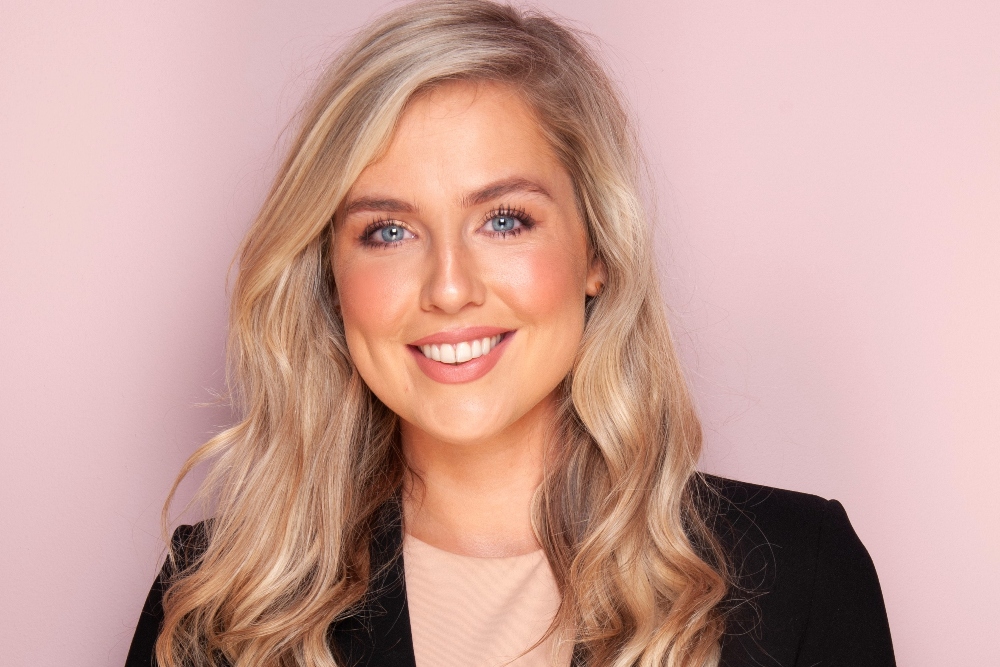 Aimee Connolly began her working life at the age of 16 during her transition year when she became a makeup artist and her passion for cosmetics grew from there.
With a degree in Commerce and French as well as her experience in the beauty industry, she spotted a market opportunity for a makeup product specifically designed to suit all ages and skin types that simplified the makeup process.
So, with six years of experience in makeup and four years of business, she thought "let's merge these two together and let's work for myself", which is just what she did, with the philosophy of "not over-thinking it and just going with my gut."
Aimee's successful Sculpted by Aimee cosmetic brand has gone from strength to strength since she started her own business over five years ago. From her first product launch, which was a 3-in-1 Sculpted Highlighter and Shader palette, packed at her own kitchen table, she now has over 160 products available and has sold 2m units to date. Her team now comprises 25 people and the business sells a wide range of makeup brushes, lipsticks, palettes, eyelashes, foundations, and instant tans.
The company has an omni-channel approach with products stocked in 350 stores across Ireland, as well as its own website sculptedbyaimee.com. While the pandemic escalated the online channel, Aimee and her team managed to maintain a split of 60% in-store distribution and 40% online. "Educating people on the brand is very important," says Aimee, "and this approach allows the company to be really dynamic, offering tutorials and point-of-sale opportunities to our customers."
Sculpted by Aimee not only has experienced massive growth in sales, particularly in the last 2-3 years, but is scaling for internationalisation, with launches in the UK and the Middle East planned in Q4 2022, and plans for the US and Asia markets in the longer term.
As to future growth in Ireland, Aimee has opened a new Sculpted by Aimee store, which sports an all-pink facade in Dublin's Grafton Street in September 2022. "It's great being a brand online but being a makeup artist, I want people to have that space that they can come to learn about makeup, get their makeup done and redeem them with our products," says Aimee.
Aimee participated in Starting Strong, Going for Growth and Continuing the Momentum which she says "has been a super asset to me personally and professionally since 2018. When you go through the stages of business and meet challenges, obstacles and equally successes, it is so lovely to have a roundtable of like-minded businesswomen to discuss these with, gain advice from, and of course learn from your Lead Entrepreneur. Susan Spence, Louise Phelan and Breege O'Donoghue were my three amazing leads and I just can't rate them and the programmes highly enough."
For Aimee, the pace has been "non-stop but I am so excited about what lies ahead and also at the same time, I've really enjoyed the journey to date". Sculpted by Aimee is an award-winning brand and Aimee herself won the 2021 EOY Emerging Entrepreneur of the Year Award.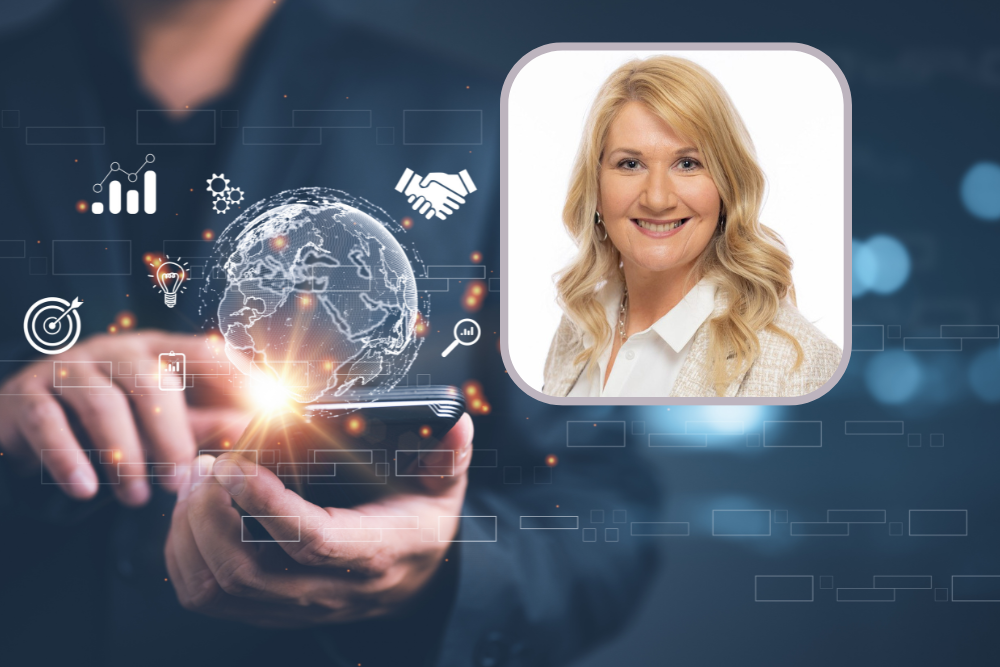 Caroline Dunlea has had a singular focus on clients and a robust drive for results throughout her career. Delivering for her clients was always most important to Caroline and that holds true today.
While Caroline would not have described herself as a "typical entrepreneur", she and her co-founder, David Brett had worked together since 2009 in a technology company, and in 2015 "decided to go for it" and set up their own Digital Marketing business, Core Optimisation.
Core Optimisation is a mid-west-based award-winning digital marketing agency which Caroline says, "was born from my love of the region, the industry, and delivering tangible results for clients".
Core Optimisation works with its clients to deliver digital growth through a combination of digital marketing and conversion optimisation strategies. "Getting and staying close to our clients is key to our company's success. They trust us to help drive profitable and sustainable growth for them, effectively working as an extension of their team".
The company's Irish clients include Failte Ireland, Riverdance, Expert Electrical, Louis Copeland, Meaghers Pharmacy, Press Up Group and Kilkenny Shop in addition to several five-star hotels. In the UK their portfolio includes The Currency Club.
Core Optimisation has continued to grow its revenues, achieving a 400% revenue growth in 2021. It has also grown its Shannon-based team to 43 people of which over 50% are female – such is the importance of gender balance to Caroline; it remains a key internal metric within the company. Core is also moving to larger premises in Shannon, further stamping its mark in the mid-west region.
The company is also targeting further expansion in the UK and recently launched Core Consults in London. Core Consults' business development team helps clients with digital transformation and with digital marketing strategy development and implementation.
Core Optimisation has strong growth targets in place for Ireland, the UK and for Europe too. The company has recently developed its own comprehensive digital maturity model to help clients understand where they currently are on their digital transformation journey and help them to move forward from there.
Caroline was on the 11th cycle of Going for Growth and Monica Flood was her Lead Entrepreneur. "Monica was a fantastic lead – from the very first meeting, we focused on vision, what success looks like for each of us and what our key milestones were for the future. The programme really gave me the opportunity to look ahead, spend valuable time out of the business, and work on the business. With Monica and the other round table colleagues, we all benefited from having open and safe conversations on common problems and challenges as well as learning from each other's perspectives."
Core is a Google Partner Agency and Meta Partner Agency and has been recognised at numerous industry awards including the Spider Awards in 2018. Caroline herself was honoured at Dublin Tech Summit Women in Tech with Entrepreneur of the year 2019 following on from being named as well as Network Ireland's Digital Woman of the Year in 2018. She is also a current finalist in EY Ireland's Entrepreneur of the Year 2022 Emerging Category.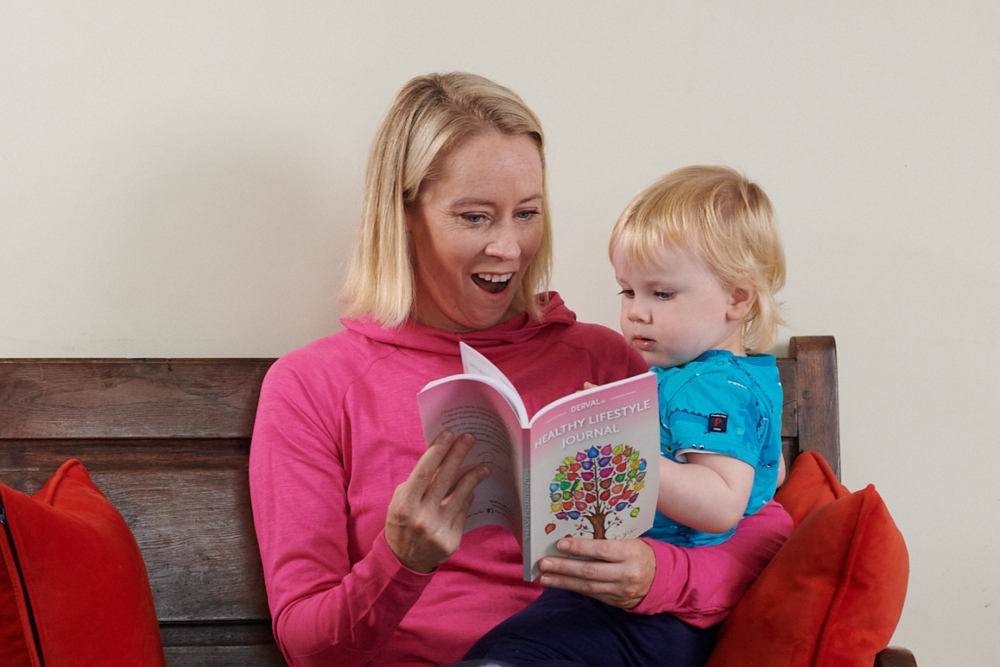 As a three-time Olympian and former world champion, Derval O'Rourke does not need any introduction to an Irish audience. And her background in the world of athletics uniquely positions her to have a voice of authority in the world of fitness, food and wellness.
Established in 2017, Derval.ie is a healthy lifestyle platform where Derval shares her learnings from her former professional career as well as expert voices from the world of wellbeing.
The website is an innovative Business to Consumer (B-C) subscription-based model that offers members an affordable platform where they gain access to expert advice and community support. While other online platforms focus on either food, fitness or wellness, Derval.ie has a unique blend of advice from a range of experts on all three.
As an athlete, Derval was operating as a sole trader and always knew she wanted to be an entrepreneur. "I had lots of ideas for a business going through my head during this time. I wrote a cookery book, which was more of a passion project than a business idea, but it was successful and that was where the seed was sown."
Derval works with her business partner, Greg O'Gorman and together, they have grown Derval.ie to a subscription base of 12,000+, which is available in both the Apple Store and Play Store. The company has also recently launched a Business to Business (B-B) offering. It's in the B-B space where Derval sees further opportunities for growth.
"The last two years have been tough on so many people, but the pandemic has also massively accelerated interest levels in digital health and wellness as everyone tries to put the worst behind us" says Derval. "Not only do people really want to continue to engage online about health and wellness, but businesses are now so much more aware of the importance of their people to their company's success and how vital it is to focus on the wellbeing of their workforce."
Derval is passionate about expanding the business to deliver wellness into the B-B market and repeat for businesses the success Derval.ie has had with its B-C members. She intends to also pivot her online shop so that it is aligned with her B-B ambitions in the future.
Derval was on the 9th cycle of Going for Growth with Caroline Keeling as her Lead Entrepreneur. She also participated in Going for Growth's follow-on programme, Continuing the Momentum, in 2020 with Breege O'Donoghue as her Lead.
"The key to the business is building a community of people that support each other. Our aim at Derval.ie is to be the biggest online community in the country and to keep delivering real value at a relatively low price. Going for Growth massively helped me to grow and develop the business. It pointed out to me where the gaps in my business were and I loved that as, where there are gaps, there is room to grow."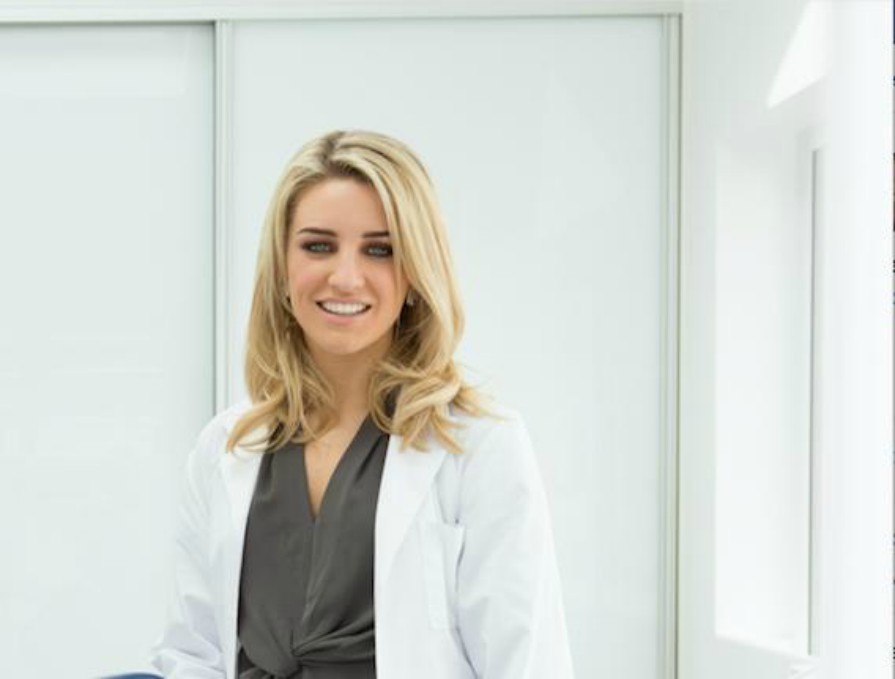 Dr Vanessa Creaven (B. Dent. Sc. (Hons) MFDS Edin ) is a global leader in oral care product creation, and the co-founder of both the Quay Dental Practice and Spotlight Oral Care Products with her sister, Dr Lisa Creaven.
Launched in 2016, Spotlight Oral Care was designed and formulated by Vanessa and Lisa with the aim of creating the best oral health products without harming the environment. At their dental practice in Galway City, they identified a gap in the market for safe and effective oral care products that contain clinically proven active ingredients to target their clients' dental needs.
Spotlight Oral Care initially began developing teeth whitening strips and toothpaste and has grown to provide wide a variety of products, from toothpastes for specific ailments to toothbrushes, dental floss, mouthwashes, teeth whitening pens, and electrical oral care products – the Sonic Toothbrush, Water Flosser and the most recently launched new product, the Professional LED Teeth Whitening System. Vanessa says that "Spotlight is the only range of oral care products that can boast of being clinically proven, vegan-friendly, cruelty-free, ocean safe, 100% recyclable and formulated by dentists."
The Spotlight product range is now in Boots, Tesco, Dunnes Stores and most pharmacies throughout Ireland. The brand is also well known in the United Kingdom, with the products sold through a dedicated UK website, through third-party websites such as Look Fantastic and Cloud 10 Beauty as well as retailing in Boots and Lloyd Pharmacies.
The Spotlight Oral Care product range has also gained great traction in the United States where it is sold in 1,200 Ulta Beauty stores and 7,000 CVS stores. Vanessa sees a massive opportunity in the US market and the sisters' commitment to this market is such that Lisa has moved to California to drive this growth opportunity. "It's our biggest focus for now", says Vanessa.
Spotlight Oral Care completed its Series A funding round in 2020 with an investment from Dermot Desmond and IIU and the Spotlight team has also grown to support the company's internationalisation ambition with 50 people now employed across Galway (where the company is headquartered), London and California.
Vanessa participated in Starting Strong in 2017 with Susan Spence as her Lead Entrepreneur and in the 11th cycle of Going for Growth with Lead Entrepreneur, Louise Phelan. Commenting on her experience, she says "Beginning the cycle I expected I would gain a lot of expertise, but I had no idea as to the extent of that expertise, or the friendships I would make along the way".
Vanessa and Lisa won Start-up of the Year at the IMAGE Businesswoman of the Year Awards 2017 and Vanessa was listed in the Sunday Independent 2019 30 Under 30. Both sisters have been awarded Tatler Businesswoman of the Year 2020 and IMAGE Entrepreneur of the Year in 2022.
As award-winning entrepreneurs, the sisters believe that the insights gained from their first-hand experience with patients are one of the major reasons Spotlight Oral Care has been a success from the get-go.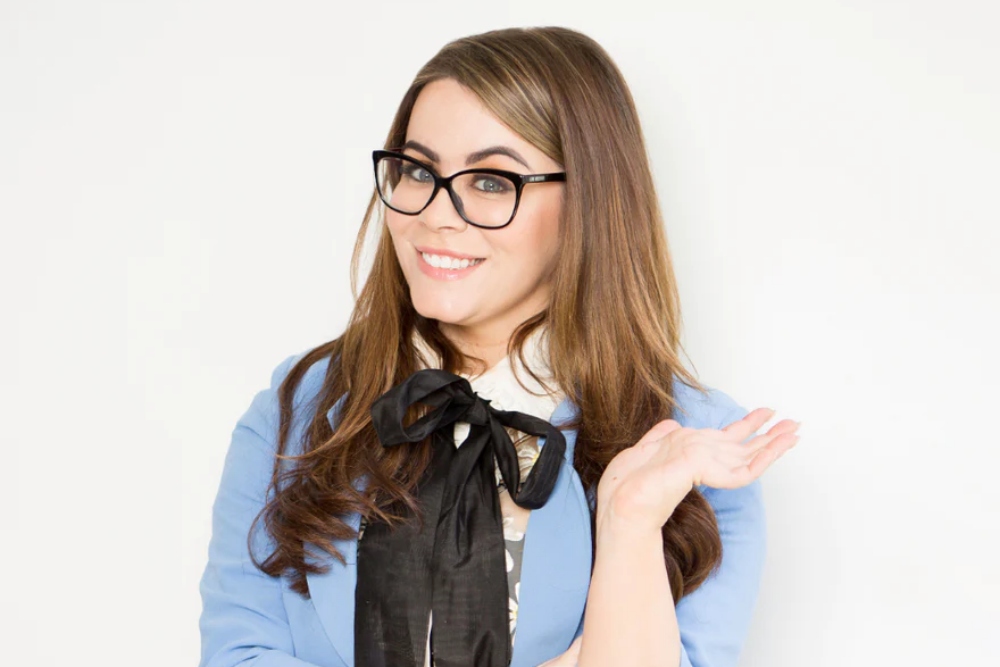 Jennifer Rock is an award-winning skin tutor, dermal facialist and bestselling author and the CEO and founder of the multi-award winning Skingredients skincare range, The Skin Nerd educational skin platform, Skin Nerd Network and the Cleanse Off Mitt, a reusable cleansing tool.
After becoming a facialist and working in the industry, Jennifer's own desire to learn motivated her to empower others via education.
She began teaching her clients the simplicity of active skincare on seeing there was a demand for this from market research and her own social media audience. Jennifer says that this inspired her "to create the Skin Nerd Network which has 50,000 clients who are offered unbiased product recommendations during our consultations."
Skingredients is a results-driven, active skincare range developed by Jennifer with the key demographic being humans aged 30-40, who seek education and simplified skincare. This consumer is committed to skincare but not always confident about the ingredients to use to reach their skin goals. "This is where we step in!" says Jennifer.
The Skin Nerd is an educational skincare hub and was the first of its kind, designed to provide specialist skin advice and a personalised skincare routine to humans worldwide. "Our goal is to provide education on how to care for skin, with the aim of empowering humans and help them to achieve Skintentment."
The Skin Nerd Network is an online skin consultation membership programme with a skincare store, which stocks an extensive number of brands that mirror the company's skin philosophy.
Jennifer is very clear about how Starting Strong, Going for Growth and Continuing the Momentum helped her build her business. "My lead entrepreneurs were Susan Spence in Starting Strong, Monica Flood in Going for Growth and Breege O'Donoghue for Continuing Momentum. Each stage resembled the period my business was in at that stage. I'm a firm believer in constant action towards forging platforms for women in business, like Going for Growth has done. For me, this entire programme offers stability, structure and suggestions. It challenges the status quo but the joy and growth mainly come from the fact you are immersed in a room, (virtual or physical) with women that you respect, admire and trust, that are keen to give back and offer insights candidly and filter-free with a view to us learning and excelling in our relevant sectors. It is inspiring and infectious, well organised and motivating."
As to the future, The Skin Nerd will be launching a new-look website with its consumer in mind, maximising the ease of navigation and using colour psychology to ensure that the aesthetics are as appealing as possible. The product offering is also being expanded by venturing into new beauty, hair and wellness categories. Linking up with experts in these areas, this move aligns with our core philosophy of bringing education to the masses, as not only will we be bringing fantastic new products into our realm, but also real advice and education for our customers."
Skingredients has won multiple awards across its product range and Jennifer won an award at the IMAGE Business of Beauty Awards in 2018.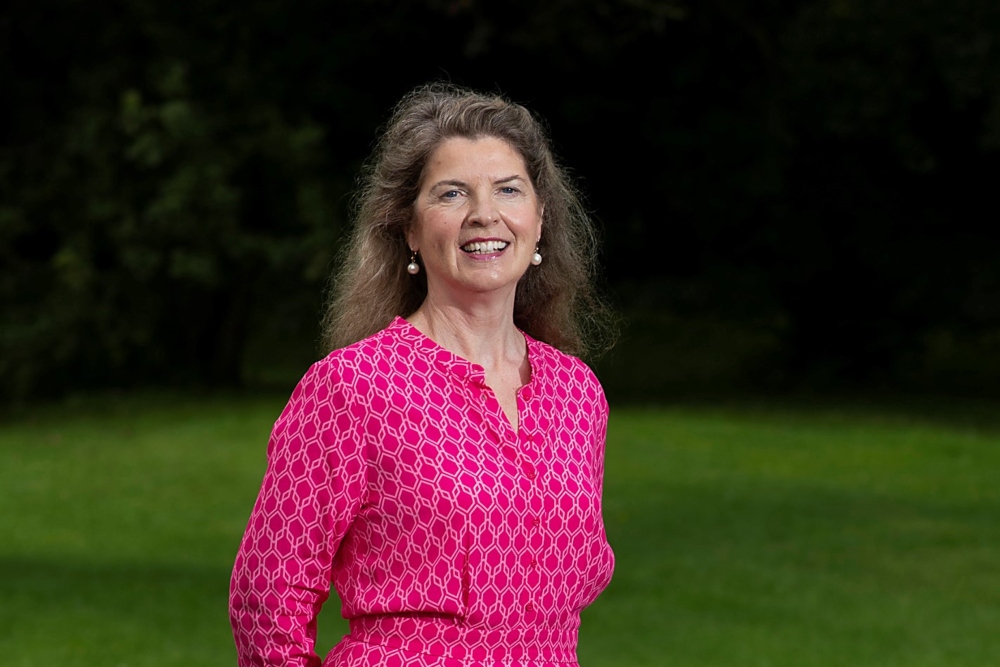 Mary B. Walsh began her career in banking with AIB in the 1980s, having studied Business and Accountancy in Waterford Institute of Technology and later in Accountancy through CIMA. Coming from a family of entrepreneurs, however, Mary always knew that she was destined to run her own business, but did not know what area it would be in.
The Walsh family run a sawmill/hardware business in Enniscorthy, Co. Wexford. Often, they were asked if they could supply packaging and pallets to local manufacturing businesses. The family had no interest in the packaging business at all.
"My husband Shay and I thought it was a mistake to refuse any business. Almost overnight, we decided to go for it ourselves and set up on our own. Shay left the family business and I left AIB. We formed Ire Wel Pallets in May 1990."
Ire Wel Pallets (IWP) is Ireland's leading pallet and packaging manufacturer, supplying pallets, boxes and crates to specification for their customers. The company's customer base is made up of companies in the medical devices, pharmaceutical, electronic, food and drinks industries. Mary and Shay celebrated 30 years in business in 2020.
Based near Gorey, Co. Wexford, the company leased premises for their first ten years in business. Twenty years ago, they bought a ten-acre site and developed the first purpose-built pallet manufacturing facility in Ireland. "We have grown steadily year on year to where we are today. We now have a 200,000 sq. ft. ventilated store for ideal storage of kiln-dried timber and pallets."
IPW grew fast initially with the support of their customers, local bank and Wexford County Council. Coming out of the recession in 2013, Mary felt that Ire Wel Pallets could survive anything and truly believed it was the right time to focus on growing the business.
She successfully applied for a place on the 6th cycle of Going for Growth. "We were looking to bring the company to the next level, and we wanted to explore potential export markets." Getting accepted onto the programme was perfect timing and a 'game changer' for the company.
Speaking of her experience on Going for Growth, Mary says that she discovered a new way of doing business. "Going for Growth has generated new ideas and possibilities for my company. I now have a more structured approach to the business, concentrating more on the strategy and direction I want to bring the company in. The programme allowed me to engage with like-minded people, in a confidential and safe environment, who were themselves on their own growth journey."
At times Mary has found running her own business isolating. "It can be quite a lonely place when making difficult decisions. Being part of the Going for Growth Community allows you to connect with other businesswomen to brainstorm, network, share ideas and get advice from like-minded equally successful businesswomen."
Over the past four years €6 million has been invested into IWP, with further investment planned. New technology on site has allowed more control of their production quality and stock. Recent solar panel investments are delivering immediate return on that investment, together with delivering a green energy power solution for the entire business. This project is a continuation of IWP's strategy to minimise the company's carbon footprint. Mary now hopes to focus on export markets. With customers nationwide throughout the island of Ireland, she believes IWP's presence in Northern Ireland is a key steppingstone into the UK market. "Over the next five years, we want to keep the business growing and begin exporting into mainland UK. We also aim to be the most successful pallet manufacturing company in Europe."
To help achieve their goals, Ire Wel Pallets currently employ a team of 50 staff and are expanding. "The team is extremely supportive. Many have been with us for years, while others have joined more recently."
Mary believes in giving back and is a voluntary Lead Entrepreneur on the highly successful ACORNS Programme, a Board Member of TIMCON (The UK Pallet & Packaging Association) since 2015, on Hospice Homecare, LoveGorey, and County Wexford Chamber. Mary was the Wexford Ambassador on NWED in 2019 and 2020.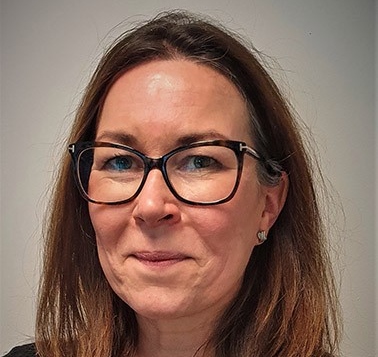 Tara Beattie is a result and innovation-driven entrepreneur, with over twenty years' experience in setting up and running successful hospitality operations, from a fine dining restaurant in 1998 to a new SAAS company, Prepsheets.com in 2021.
In 1998, Tara and her husband Brian first set up Mange Tout Limited as a fine dining restaurant of the same name. Tara was no stranger to start-up businesses, as she was also working full-time in an Enterprise Resource Planning (ERP) software start-up company, whilst helping in the new restaurant. As Mange Tout became an award-winning restaurant, Tara says that "something had to give" and she went full-time into the family business.
Soon after opening the restaurant, the couple identified a gap in the event catering market for a high-end operator in Ireland. And so in 2002, they pivoted from a fine dining restaurant to a fine dining caterer, called The Caterers, still trading under the original Mange Tout company. "As our business grew so too did our team, menus and ambitions" says Tara. In 2007 The Caterwaiter was established to supply professional staff to the hospitality sector. "To do this we needed to put in a Managing Director to be the face of the company and run it with us. We are delighted that this company has gone from strength to strength and underwent a management buyout in 2020."
In 2011, Tara and Brian opened the first of their five Simply Irish Cafés (sicafe.ie), all of which are in beautiful and historic sites around Leinster. The SI Café group sets itself apart from the competitors as its cakes, treats, dressings, and soups are freshly made in the company's central production and training centre in Dublin 12. "We continuously offer fresh and well-balanced options to our customers and continue to partner with our clients to ensure that our offering is tasty, wholesome and relevant."
2021 brought another exciting pivot when Tara and Brian set up their new SAAS company, Prepsheets.com, which is the culmination of all the experience the couple gained whilst running their hospitality group. Prep sheets are a key kitchen operational tool, which was originally developed as an internal tool to ensure that, through their growth and entering new markets, they remained profitable.
It's early days for the company but they are already working with 7 active customers who are using this simple tool, which ensures that in-house recipes have accurate costs, allergens, and calories for each portion of each dish. Currently developing a roadmap for future growth, Tara says that they want "Prepsheets to be the byword for good kitchen management".
Tara has been part of the Going for Growth community since 2013. She participated in Going for Growth with Margot Slattery as her Lead Entrepreneur, as well as in Continuing the Momentum with Adrienne Gormley as her Lead. "Getting access to such experienced businesswomen, who are at the top of their game, was fantastic," says Tara. "Having that support and help to ensure you follow through on your commitments makes the Going for Growth network invaluable".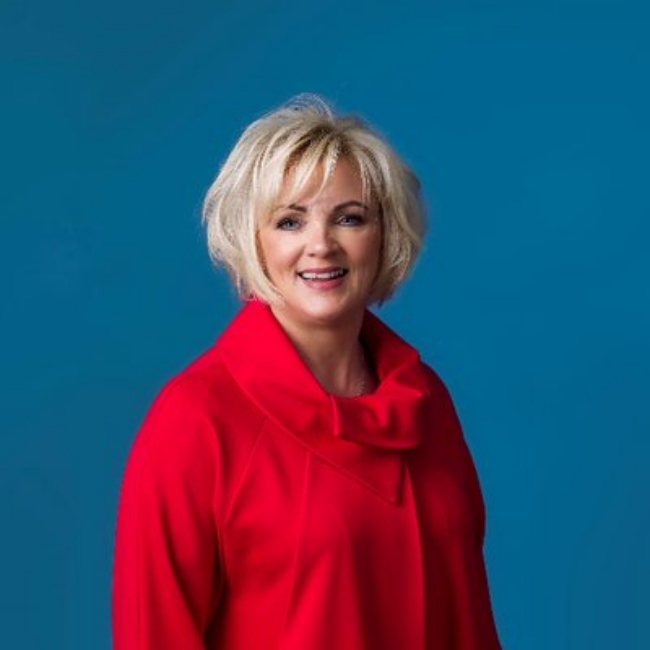 Louise Phelan is CEO of Phelan Energy Group, an independent solar power producer that brings low-cost clean solar PV power to future generations. The team, comprising over 100 specialists, delivers affordable, rapidly deployable, and sustainable clean energy worldwide.
Previously, Louise was President for International Payments for PayPal, the world's leading online payment company, with over 300 million active accounts. Louise is a non-executive Director at Ryanair and former President of the American Chamber of Commerce in Ireland. Louise has been widely recognised for her contribution to Ireland including being named the Great Place to Work 'Most Trusted Leader' 2014 and being presented with the Sir Michael Smurfit Achievement Award by The Ireland Chamber of Commerce United States (2012).
She was also named Business Woman of Year 2013 and 2017 at the Women Mean Business Conference, and was awarded an Honorary Doctorate of Philosophy in 2016.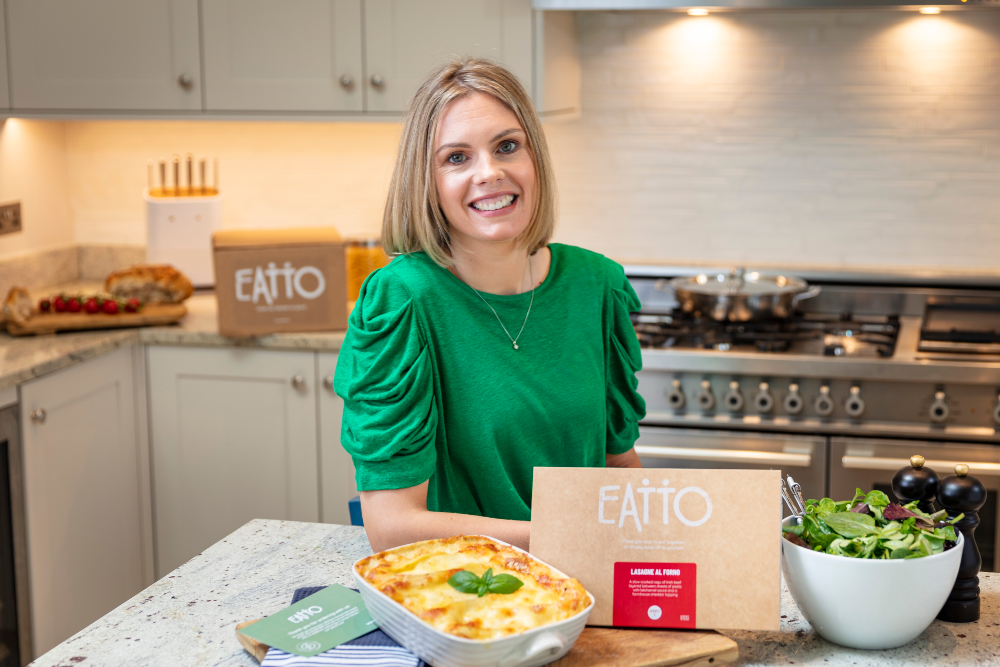 Jeananne O'Brien, founder of EATTO.IE, brings a wealth of experience and expertise to her latest venture having created and run Artizan Food Company since 2005. As one of Ireland's leading full-service boutique corporate catering company, they are renowned for making and serving premium restaurant quality food to many of the world's leading tech companies in Dublin.
Artizan provide services to many of the tech and social media giants in Dublin and every detail is overseen by the husband and wife partnership of Jeananne O'Brien, Founder and Director, and Barry McAuliffe, Managing Director.
Whilst raising a young family, this husband and wife team are today proud to operate their purpose built, world class central production facility and development kitchens expanding 26,000 sq ft in Dublin and employ of 200 people. Yet they remain true to their original concept of offering high quality food using only the freshest natural ingredients.
They stand by their company motto 'great food is at the heart of what we do'. The exceptional standard of food and service that they deliver on a consistent basis is what truly sets them apart. They are proud members of Bord Bia's Origin Green programme for sustainability and the Love Irish food initiative.
In 2019 Jeananne saw the need for high quality and nutritious pre-prepared frozen home meals and decided to use her state-of-the-art development kitchen and team of chefs to create EATTO.
They decided it was the perfect time to expand their expertise into the area of home delivery in 2020 with their new home-cooked food brand EATTO.
All meals are made fresh and delivered frozen directly to your door in a fully insulated box to ensure highest quality upon arrival. Store in your freezer until you are ready to heat, and enjoy a homemade nutritious meal without the need to cook from scratch.
"Every meal is made from scratch with locally sourced, seasonal Irish produce where possible, and all of our meat and poultry is 100pc Irish and fully traceable," says O'Brien. "Our mission is simple – to help make homemade food a daily ritual, making things just that little bit easier at mealtimes.
"We know people are looking for convenience yet want a high-quality nutritious product. All of our meals contain zero additives, colourings or preservatives and by freezing them from fresh, we are locking in all the goodness. Sustainability is also hugely important to us as a company, and so all of our packaging is fully recyclable or compostable"
Every type of diet is included on EATTO with a wide range of options for vegans, vegetarians and gluten and dairy-free individuals. Choose from a variety of more than 40 delicious main courses, sides and desserts, or pick from one of the pre-selected 'Eatto boxes' which cater for all needs, such as meal packs for one or for feeding a family. These boxes are also proving to be a popular choice when it comes to gifting ideas for new parents.
"While our daily habits and rituals continue to change, now more than ever, one thing remains the same – great food creates great experiences and brings comfort and joy to people during even the most difficult times," O'Brien said.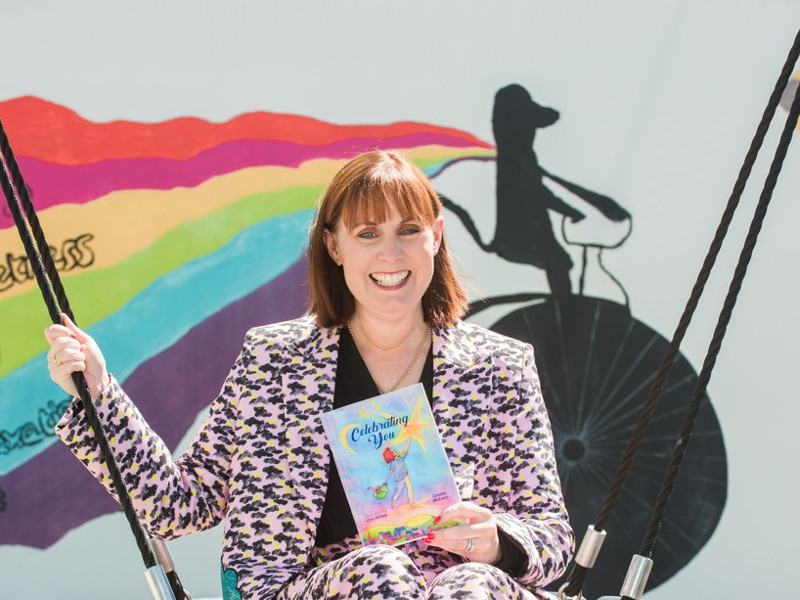 A lead entrepreneur on the ACORNS programme Caroline McEnery established The HR Suite in Co. Kerry in 2009.
"The idea to start my own HR business came about in 2009 while on a trip with Tralee Chamber of Commerce to Silicon Valley, California. Many entrepreneurs on this trip spoke with me about the challenges they faced around HR management. I then realised there was an opening for an outsourced model in this space. I launched the business in 2009 and it has grown steadily to a team of 20 employees.
"I have written two books and am an Adjudicator with the WRC and a former Low Pay Commissioner."
"I funded the business personally and, as the business grew, I reinvested into the business to help it expand and develop key systems and technology foundations. I received excellent support from my Local Enterprise Office (LEO) in Tralee, Co Kerry and was lucky enough to join the Enterprise Ireland funded Going for Growth programme for female entrepreneurs.
The support for both these forums was invaluable in helping me focus on growth of the business and I am delighted that 11 years later we are now a key HR business partner to a varied range of clients throughout the country. During Covid-19, our client relationships and our commitment to best practice led us to support our broad client base, Enterprise Ireland, LEOs and Failte Ireland to advise in relation to responding to this challenging pandemic and the HR implications it presented."
Main image at top: Going for Growth Lead Entrepreneur Louise Phelan, CEO of Phelan Energy Group, past participant Caroline Reidy, MD of The HR Suite, and past participant and Lead Entrepreneur Jeananne O'Brien, founder of EATTO's