Ireland's 'Young Scientist' competition has had many brilliant winners since its inception in 1965. Here we look at five previous winners who set the world on fire.
Patrick Collison (above)
Limerick native Patrick Collison won the competition in 2005 at the tender age of 16. With success under his belt and ambition in his heart, he moved to the US and sold his first software company, Auctomatic (which he founded with his younger brother John) for €3 million. He was 19 years old. Not content with being two of the youngest self-made Irish millionaires ever, the Collison brothers then founded Stripe, an online payments company now valued at over $9 billion. The brothers are on course not only to change the way people pay for things online but to help more SMEs sell online and usher in the era of global mobile commerce.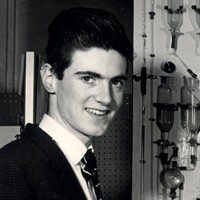 John Monaghan
The first ever Young Scientist winner hasn't done too badly for himself either. After winning the inaugural trophy way back in 1965, by building a working model of the human stomach, Kildare native John Monaghan ended up moving to California when the biotech industry was still in its infancy. Here, he founded Avigen Inc. As CEO of the firm, he raised nearly a quarter of a billion dollars in financing, and the NASDAQ-listed company is now a global leader in the US pharmaceutical industry.
Adnan Osmani
Mullingar-born and reared, Adnan Osmani claimed the 2003 title with his project, the XWebs browser, which he subsequently patented. Addy, as he is known to his 120,000 Twitter followers and friends, is a YouTube star with his show Totally Tooling Tips. As well as being a key influencer in the world of software development, Addy is currently working as an engineer for Google to "make building apps on the web easier", and has written two books, Learning Javascript Design Patterns and Backbone.js Apps. You can follow him on Twitter @addyosmani.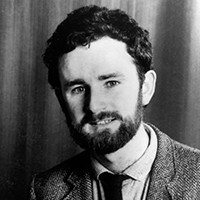 Micheal Og O'Brien
He may not be Tom Crean, but Michael has been on quite a few expeditions into the Artic to study the Irish Brent Goose, so that's quite cool, right? An adventurous zoologist from Dublin, O'Brien is a member of the environmental directorate of the European Union, making him responsible for nature conservation right across the EU. The Dubliner has come a long way since his study on 'The Conservation of the Rogerstown Estuary in Dublin' scooped him the Young Scientist top prize back in 1977.
Sarah Flannery Barthelet
Sarah Flannery from Blarney in Cork was just 16 when she won in 1999 with her project on cryptography. In 2001, Flannery wrote a book on the subject called In Code. She then went on to help found the games company Tirnua before it was acquired in 2010 by Californian outfit RockYou. A University of Cambridge graduate, Flannery also toured the world with her husband on their yacht the Makena. You could say things have gone pretty well since wowing the judges in the RDS back in the late 90s.
The Irish Examiner put together a list of all the previous winners.