Bank of Ireland was named overall Grand Prix winner at the National Social Media Awards, aka The Sockies 2023.
The theatre at Liberty Hall in Dublin on Thursday night (11 May) was a scene of jubilation as social media teams and agencies working across the broad gamut of Irish social and economic life via the canvas of social platforms from TikTok to Facebook, Twitter and Instragram celebrated a year of creativity.
The magic created by long-time team Damien Mulley and host Rick O'Shea that extends back to the Irish Blog Awards almost 20 years ago continued in its hallmark effervescent style of a raucous student's union party belting out banger tunes and flinging crisps and chocolate to a giddy audience.
Organisations from IDA Ireland to Dogs Trust Ireland and the Irish Defence Forces celebrated wins alongside Spórt TG4, Burkes Bus and Dingle Sea Safari, to name a few across 44 categories. Brennan's Bread even picked up a gong for its use of the Metaverse.
The Bank of Ireland social media team was shortlisted for five categories and won two for its work on Fraud and on Pensions.
However, the end of the night was unexpectedly marked by the team winning the Grand Prix for Best In-house Social Media Team and named the overall Grand Prix winner for 2023 across all industries and categories.
The winning team includes Aisling Lavelle, Eoin McGirl, Conor O'Shea, John Kennedy, Laura Byrne, Heather Dawson and Nicky O'Donovan-Ryan, reporting to Bank of Ireland's head of Brand Operations and Strategic Projects Rob Hyland, and supported by Thayla Goulart, social media manager at Oliver.
Winners at The Sockies 2023: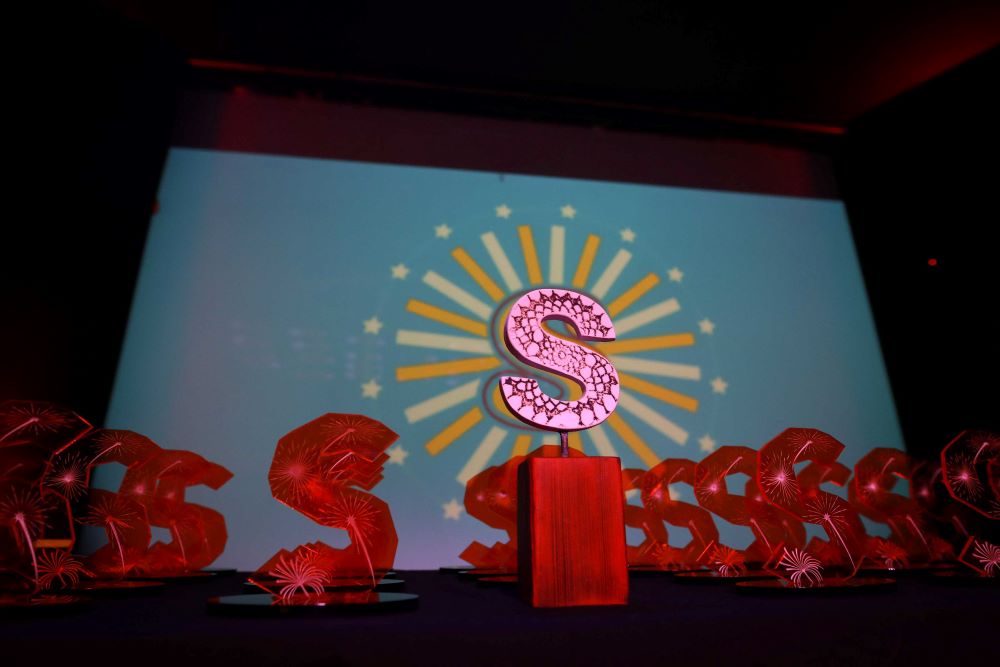 Here is the full list of winners of the Sockies 2023:
Facebook Small Business
Bronze: The O'Brien Press
Silver: Dingle Sea Safari Ltd
Gold: Clever Little Handies
Facebook State Org
Bronze: Crawford Art Gallery
Silver: Houses of the Oireachtas
Gold: Irish Defence Forces
Facebook for a Brand
Bronze: Daybreak Ireland
Silver: EBS
Gold: Dogs Trust Ireland
Twitter State Body
Bronze: Irish Coast Guard
Silver: Irish Defence Forces
Gold: Houses of the Oireachtas
Twitter for a Brand In-house or Agency Run
Bronze: The O'Brien Press
Silver: Dogs Trust Ireland
Gold: TG4
Instagram Small Business
Bronze: True Beauty
Silver: The Cool Food School
Gold: Her Sport
Instagram State Body
Bronze: University College Cork, Library
Silver: Houses of the Oireachtas
Gold: Irish Defence Forces
Instagram Brand
Bronze: Her.ie
Silver: Daybreak Ireland
Gold: Catch Chocolate
Instagram NGO
Bronze: Belong To
Silver: Spunout
Gold: Dogs Trust Ireland
Best Use of Instagram Stories and Reels
Bronze: Toyota and Forogie
Silver: Crawford Art Gallery
Gold: Spórt TG4
TikTok Campaign
Bronze: McSport
Silver: Club Drinks
Gold: Three Ireland
TikTok Strategy: Brand
Bronze: University of Limerick
Silver: Centra Ireland
Gold: Koka Noodles
TikTok Strategy: SME
Bronze: Crosshaven Computers
Silver: Kash Beauty
Gold: Burkes Bus
Best Use of the Metaverse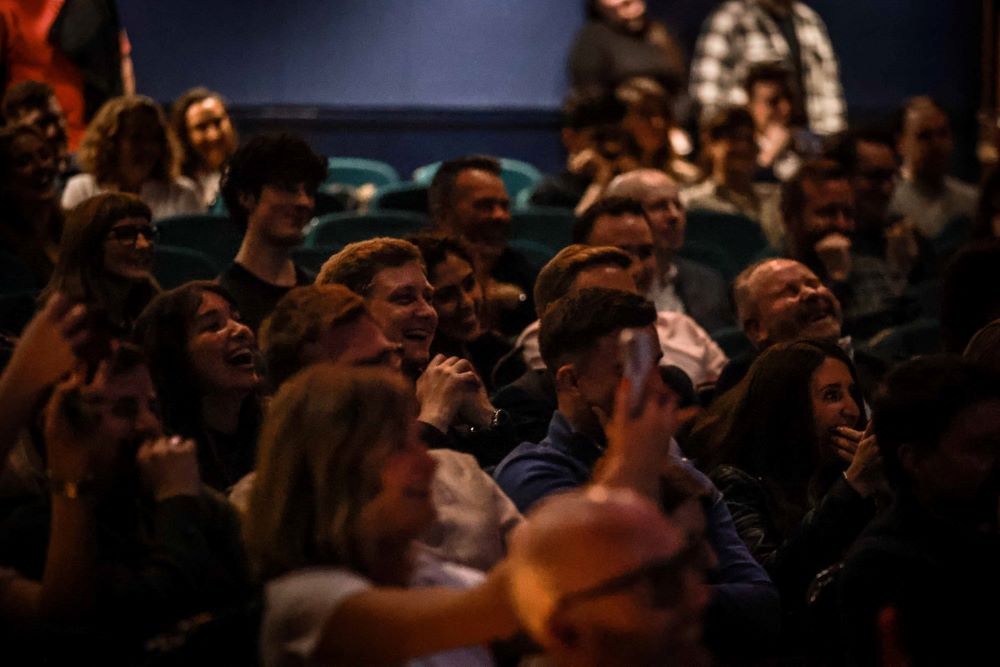 Video Campaign: Public Body
Bronze: Irish Human Rights and Equality Commission
Silver: University of Limerick
Gold: Road Safety Authority
Video Campaign: NGO
Silver: Spunout
Gold: IMART and Fuller Marketing
Video Campaign: Business/Brand
Bronze: Her Sport
Silver: Hotel Woodstock
Gold: Bank of Ireland
Video Campaign: Agency Run
Bronze: Dublin Zoo
Silver: Tayto
Gold: Mace
Social Media Strategy: SME
Bronze: Murphys Ice Cream
Silver: Clever Little Handies
Gold: Dingle Sea Safari
Social Media Strategy: State Body
Bronze: Houses of the Oireachtas
Silver: Irish Defence Forces
Gold: Central Bank of Ireland
Social Media Strategy: NGO
Bronze: Spunout
Silver: BelongTo
Gold: Sexual Health Centre
Social Media Strategy: International Markets
Bronze: Summer at UCD
Silver: Dingle Sea Safari
Gold: IDA Ireland
Social Media Campaign: Non-professionals
Silver: Snorkelling Ireland
Gold: Val Robus
Social Media Campaign: LinkedIn
Bronze: Aviva
Silver: IDA Ireland
Gold: Central Bank of Ireland
Social Media Strategy for Events
Bronze: Focus Ireland – Shine A Light Night
Silver: Murphy's Ice Cream
Gold: IMART and Fuller Marketing
Social Media to drive eCommerce
Bronze: Wavemaker / Invention and FLYEFit
Silver: McSport
Gold: National Lottery
Use of Social Media by a Financial Org
Bronze: Bank of Ireland
Silver: Central Bank of Ireland
Gold: EBS
Best Content Creation Studio In-house
Bronze: EZ Living Furniture and Dogs Trust Ireland
Silver: Central Bank of Ireland
Gold: AIB
Best Content Creation Studio (Agency)
Bronze: Lorg Media
Silver: Brouder Marketing
Gold: Fabric Social
Best Social Media Advertising Team – Agency
Bronze: Sing! Digital Marketing
Silver: Core
Gold: Javelin Advertising
Best Social Media Advertising Team – In-house
Bronze: McSport
Silver: Central Bank of Ireland
Gold: Franchise Direct
Best Sponsorship Collaboration
Bronze: Bank of Ireland at All Together Now
Silver: MACE Right Options – A Walk with Johnny Sexton
Gold: Londis – Ireland's Fittest Family
Best Paid Campaign Sales
Bronze: McSport – "We Messed Up" Sale
Silver: Failte Ireland – Discover Ireland and Visit Dublin campaigns
Gold: Glenveagh – The Batman of the housing crisis
Best Paid Campaign Awareness
Bronze: Aviva – 'If Money Talks, What's Yours Saying?'
Silver: Focus Ireland – 2022 Christmas campaign
Gold: Bank of Ireland – Stop, Think, Check
Best Multi-platform Campaign (In-house)
Bronze: SPAR Community Road Trip
Silver: Dogs Trust Ireland – Puppy Farming is a Life Sentence
Gold: AIB – AIB's Pledge to Do More
Best Multi-platform Campaign (Agency)
Bronze: Daybreak – Werewolf Hunt
Silver: An Post – Digital Stamp
Gold: Kia Motors Ireland SG2 Niro campaign
Best Multi-platform Campaign for events/cause (Agency)
Bronze: Foras na Gaeilge – Creidim Ionat
Silver: IMART and Fuller Marketing
Gold: Sport Ireland – It's my Time
Best In-House Team
Best Small Agency
Best Agency Large
Grand Prix