As the busy quarter one period kicks off this month for the motor trade, there has been an improvement in consumer sentiment, writes Stephen Healy, head of Motor at Bank of Ireland.
"Constrained new car and van supply impacted the true market potential in 2022"
December lookback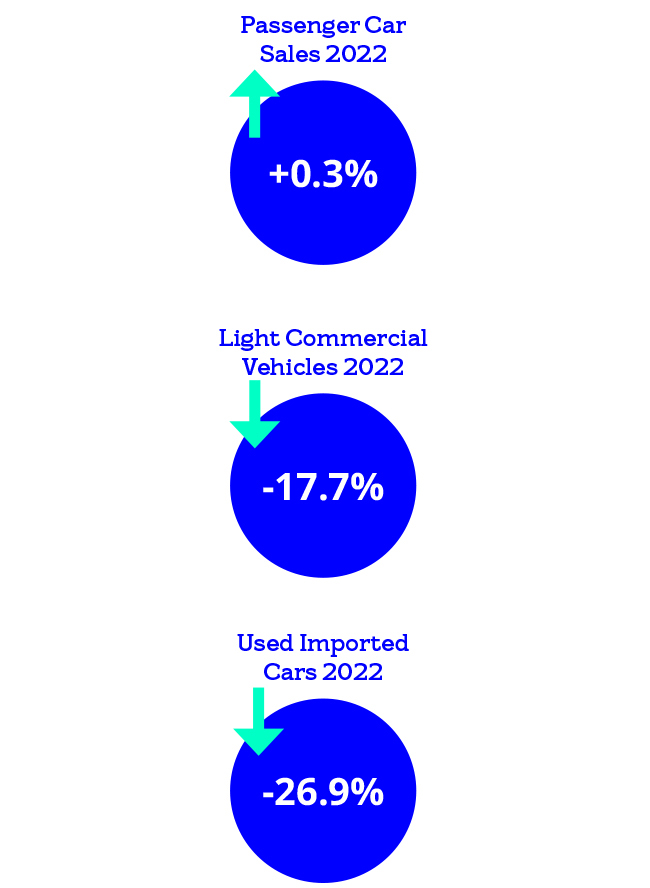 Passenger car registrations
New passenger car registrations increased 0.3% year on year to 105,253 units in 2022.
Toyota holds the #1 position with 15.3% market share, followed by Hyundai with 12.1% in #2, Volkswagen with 11.2% in #3, Kia with 7.6% in #4 and Skoda with 7.2% in #5.
Light commercial vehicle registrations
New light commercial vehicle registrations declined 17.7% year on year to 23,653 units in 2022. Ford holds the #1 position with 24.9% market share, followed by Volkswagen with 12.5% in #2, Toyota
with 12.4% in #3, Renault with 9.5% in #4 and Opel with 9.2% in #5.
Used imports YTD
Registrations of used imports declined 26.9% year on year to 46,490 units in 2022.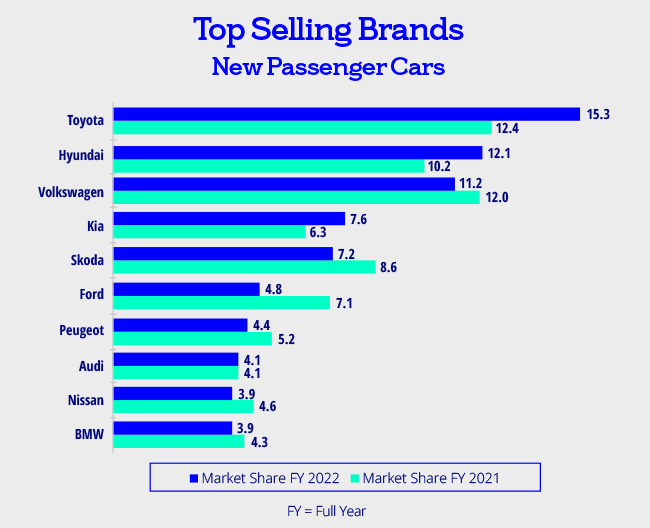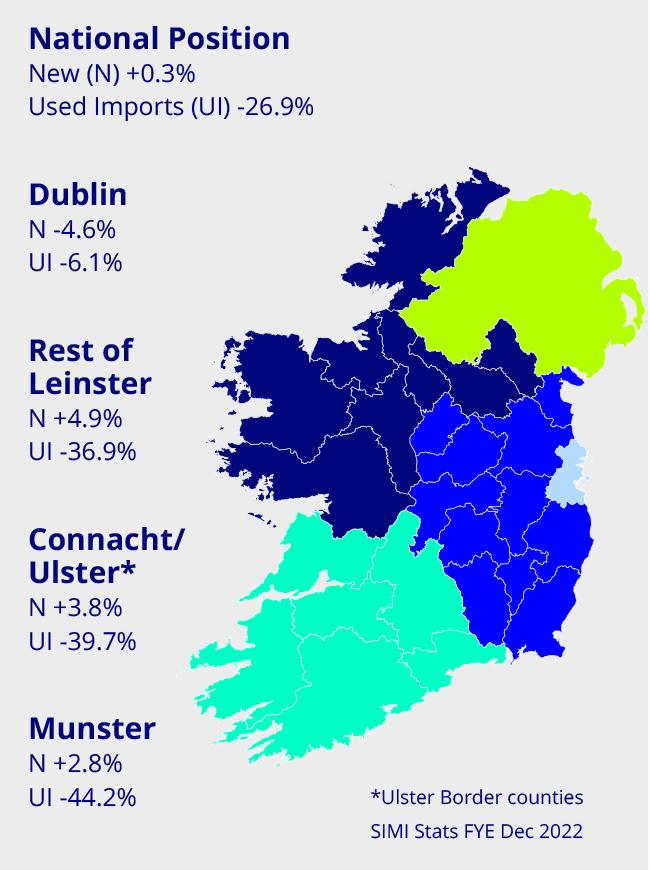 Market News
The new car market in Ireland was more or less flat in 2022 increasing 0.3% year on year with around 105,000 new cars registered. New van sales contracted 17.7% due to a severe shortage of new vans globally. It is noteworthy, however, that van registrations here increased almost 11% year on year in the last four months of 2022.
Constrained new car and van supply impacted the true market potential in 2022. Used car shortages have also been experienced in recent years, particularly since Brexit. New and used shortages will continue in 2023, however, new vehicle supply is expected to improve in the second half of the year.
It is likely that the impact of supply shortages will vary by brand this year as was seen in 2022. Nonetheless, despite an uncertain economic outlook from a European perspective, motor dealers here report strong order banks built for the important January market.
Pre-pandemic, quarter one accounted for about 57% of annual new car sales. In the last two years, Q1 represented c. 47% due to Covid restrictions and supply shortages, but is still the most significant period for new vehicle registrations.
Pulse Surveys
The story of strong forward orders are supported by an improvement in sentiment per Bank of Ireland's Consumer and Business Pulse surveys. The overall reading in December marked a second consecutive gain. The consumer index in December recorded the best reading since May 2022. (click the hyperlink for more detail)
BIF
In 2022, Bank of Ireland Finance (BIF) developed new relationships in the sector and we are now partnered with 21 motor franchises in the Irish market.
These brands account for approximately 45% of new vehicle sales by franchise market share.
We remain cautiously optimistic with regard to our outlook for 2023.
Motor Sector News December 2022
View
Print
Main image at top: Photo by Kai Winckler on Unsplash