Ireland has played a key role in developing the global video game industry since its inception in the 1970s through to the app, VR and AR realities of today.
In the 1970s Atari manufactured games consoles in Limerick and Tipperary. In the 1990s and early 2000s some of the key work on groundbreaking games like Halo took place at Microsoft in Dublin.
At the height of the console wars, companies like Havok (first acquired by Intel and subsequently Microsoft) and Demonware (acquired by Activision) raised the prestige of Irish gaming technology.
Ireland has also attracted other stars – multinationals Riot Games, EA and Activision all have operations here – while homegrown success stories like Touch Press (formerly StoryToys) and Digit Games (acquired by Scopely) have made Ireland a base for global operations.
Irish people who have made their mark on the gaming industry include Havok founders Steve Collins and Hugh Reynolds, games creators Brendan Green aka 'PlayerUnknown' and Sean Murray of No Man's Sky as well as YouTube celebrities Sean William McLoughlin (Jacksepticeye) Ryan and Scott Fitzsimons (LittleLizardGaming) and Kelly Fitzsimons (Little Kelly Minecraft), to name a few.
Following on our series of spotlights on creative sectors such as animation and film, ere are some examples of how Irish companies and creators are making an impact on the gaming space:
Artomatix
I improved this material somewhat this evening#gameart #photogrammetry #vfx #realtime #iamgroot https://t.co/ClrZxaRAaD pic.twitter.com/eGsca5W1BS

— Pete Mc Nally (@petesonearth) June 18, 2020
Acquired in December last year by gaming technology giant Unity in a deal valued at up to $60m, Dublin company Artomatix was founded by Eric Risser and Neal O'Gorman in 2014. It emerged in March that following the deal Artomatix is to create 100 jobs in Dublin over the next two years. Artomatix has developed artificial intelligence (AI) software technology that significantly cuts the cost of content creation for animated movies, video games and AR/VR applications through automation. The technology gives 3D artists the ability to speed up their workflow, thanks to algorithms that can generate thousands of images based on the initial design and parameters that an artist provides.
Digit Games/Scopely
Full Star Trek Universe will come to our hit game Star Trek Fleet Command. We started with the Kelvin Timeline and we will add Discovery next! 💜🖖 https://t.co/Orfnj7YXRl

— Dominique Boutin (@Dom3D) August 24, 2020
Acquired last year by LA giant Scopely, Dublin-based Digit Games was founded by former Jolt Gaming chief executive Richard Barnwell, David McGovern and Fergus Duggan in 2012. The acquisition came in the aftermath of Scopely's partnership with Digit on the Star Trek Fleet Command mobile game, and the company's investment in Digit in 2015. The game proved a successful entry for Scopely into the MMO/strategy sector, reaching revenue of more than $50m in the first four months after its November 2018 launch.
DreamFeel
12. Everyone should play If Found…, a beautiful and very authentic/real visual novel about a trans girl in early 90s Ireland. I loved it a lot and it's my favorite game of 2020 so far pic.twitter.com/D76k32H8Hu

— Lilah 🌸 (@MobileSuitLilah) July 29, 2020
iPhone/iPad game "If Found" created by a Irish-based game creator DreamFeel and published by American video game publisher Annapurna Interactive focuses on youngsters living on the fringes of early 90s west of Ireland. The game is defined by beautiful hand-drawn art and a stunning soundtrack. DreamFeel is a game studio run by multi-award winning Irish artist, designer and video game maker Llaura McGee. A previous game created by McGee called Curtain won Amaze Berlin's Grand Prize in 2015 and the Writer's Guild of Ireland's Best Game script. In 2016 DreamFeel won three awards and a commendation in the Irish Design Awards. In 2017 McGee was chosen as one of The Irish Times' Ones to Watch.
Gambrinous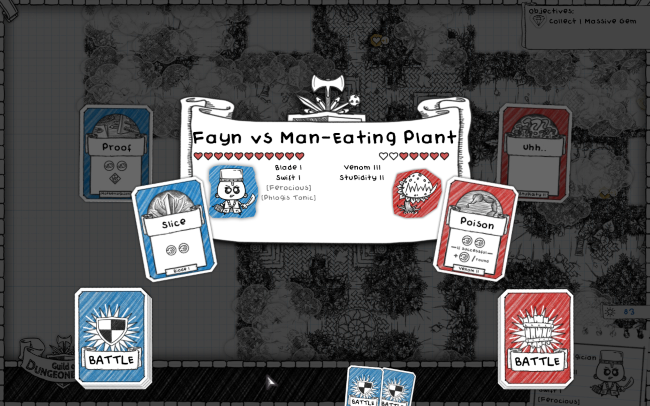 Led by software engineer Colm Larkin, Gambrinous has been developing Guild of Dungeoneering, a turn-based dungeon crawler with a twist: instead of controlling the hero you build the dungeon around him. Along with Isometric Dreams (Spooky Doorway), the company received a share of €300,000 allotted for video games under the Creative Europe MEDIA Development scheme.
Keywords Studios
Thanks to the power of social media, it is possible to market your #IndieGame with a small budget and without the support of a publisher. @GetSocial_now's 10-step guide to Indie Game Marketing is the perfect place to get you started. #GameDev https://t.co/gdbALprs4y

— Keywords Studios (@KeywordsStudios) August 24, 2020
Dublin-headquartered but London-listed Keywords Studios earlier this year raised £100m in a placing in May, supported by shareholders and new investors. The company has been on a spirited acquisition trail in recent years and in recent months it has completed the acquisition of Unreal Engine development specialists Coconut Lizard, and it is engaging with a number of potential targets. Keywords Studios was established in Dublin in 1998 by Giorgio Guastalla and Teresa Luppino. The company works on video game development for multibillion-dollar gaming giants such as Electronic Arts, Activision Blizzard, Warner Bros, Riot Games, Sony, Supercell, Take-Two, Ubisoft and Nintendo.
Simteractive
You can see a sneak peek of one of the games we're working on in our latest blog post on our website and sign up to be an early tester: https://t.co/bB435HuIM5

— Simteractive (@Simteractive) April 20, 2020
Led by Elaine Reynolds, Simteractive is a Dublin-based video games developer specialising in F2P mobile games. Its first game Eden Isle: Resort Paradise is a resort-building game that has won multiple industry awards. Earlier this year the company gave a first-look at a brand new upcoming match three game.
Spooky Doorway
Big shout out to @bursaar (Ben) who's been airdropped into the Spooky Doorway ranks to help out with development on our line up of projects. Please give him a warm welcome! pic.twitter.com/0kDaLJ2MjZ

— Spooky Doorway (@spookydoorway) August 18, 2020
Led by a trio of Irish developers who make small adventure games with a focus on light-hearted and caring narratives, Spooky Doorway is one of a number of games including The Darkside Detective to emerge from Isometric Dreams. Along with another Irish games firm called Gambrinous, the company recently received a share of €300,000 allotted for video games under the Creative Europe MEDIA Development scheme.
SuperAwesome
Download our report for all the insight into 2020 holiday season spending ➡️https://t.co/KIFTdLCNAm https://t.co/qaKmSBASCB

— SuperAwesome (@GoSuperAwesome) August 19, 2020
Led by Irish entrepreneur Dylan Collins, SuperAwesome is a kid-safe marketing platform that operates as a bridge for brands to reach those aged between six and 16 across a number of channels across physical, digital and mobile, including its "Instagram for Kids" app, PopJam.. In recent months ThinkBusiness reported how Microsoft's venture capital arm took a majority stake in Collins' London-based adtech firm. Collins cut his entrepreneurial chops while at Trinity College in Dublin where, along with Sean Blanchfield and Ronan Perceval, they established Phorest, a company that provides technology to the salon industry. Around the same time Collins and Blanchfield built a company called Demonware that made it possible for multiplayer game-play across consoles. Demonware was bought by Activision for $17m.
Touch Press
Major celebrations at Touch Press today! We're honoured and delighted to share the news that LEGO® DUPLO® WORLD has won the #LicensingAwards2020 for Best App, Software or Video Game. Congrats and many thanks to our awesome partners @TheLegoGroup. Thanks also to @Licensing_Intl! https://t.co/PGUWKWSjnA pic.twitter.com/vNmtEZlYgW

— Touch Press (@TouchPress) August 14, 2020
Touch Press is an educational games and family app publisher formed by the integration of Amplify Games, Touch Press and StoryToys. Led by games industry veteran Barry O'Neill, Touch Press is known for its high-quality apps based on both original and licensed IP, including the multi-award-winning StoryToys portfolio of K-3 apps (My Very Hungry Caterpillar, Mother Goose Club), Touch Press Games' library (12 a Dozen, Crafty Cut, World of Lexica) and its renowned portfolio of reference apps, including Theodore Gray's The Elements and The Waste Land.
Vela Games
Excited to be attending the @EI_HPSU Showcase 2020 today and meeting some other great Irish companies with #GlobalAmbition! https://t.co/PcNeRmJafm

— Vela Games (@VelaGamesLive) February 25, 2020
Led by games industry veterans Travis George, Lisa Newon George and Brian Kaiser, Vela Games is an ambitious and independent development studio, creating engaging, co-operative games that put players first. The company recently announced it had raised $3.1m to make multiplayer games, led by London Venture Partners. This is in addition to €3m it raised more than a year ago when it won backing from Dermot Desmond's IIU.
Volograms
We're thrilled to announce that we've closed a €1.5 million funding round, led by @SureValley, with follow-on investments from @atlanticbridgev & @Entirl.
Humbled to have them endorse our mission of bringing volumetric video technology closer to everyone!https://t.co/Hcg3AsAwxr pic.twitter.com/s66dxcF0iv

— Volograms (@volograms) July 29, 2020
Volograms is developing a technology that can record footage of real people and then use this to create a dynamic 3D hologram that can be used in a wide range of content. It uses a number o fcameras to capture moving images of people and transforms them into volumetric holograms (volograms) for use in AR and VR applications. The company was set up in 2018 by Rafael Pagés, Konstantinos Amplianitis and Jan Ondrej, three post-doctoral researchers who worked together at V-Sense, a leading visual computing research group based at Trinity College Dublin.
VR Education
Virtual reality is becoming a go-to medium for many uses, just one of them being immersive education. Our partners and friends @VictoryXR_VR_AR recently launched their virtual campus using ENGAGE. Here is a recent write-up from @VRWorldTech https://t.co/BSKz6Kr9KO

— Immersive VR Education (@vreducation) July 31, 2020
VR Education was founded by husband and wife team David and Sandra Whelan and two years ago listed on the Dublin and London stock exchanges. The company has attracted top global VR talent to work on some of the most compelling titles in VR today. These include a realistic recreation of the Apollo 11 space mission to the moon in 1969 as well as a faithful rendering of the Titanic that allows users to explore the wreck within virtual reality. In recent months the company signed a deal with VictoryXR that will see the US company using the Engage platform to help support students affected by the coronavirus pandemic.
WarDucks
Don't mind us. We're just laying golden eggs over here!

Thank you to The Sunday Times for the feature. We are excited for what the future holds!#gamedev #gamedevelopment #gamesindustry #gamestudio #videogames #startupstory #investment #warducks pic.twitter.com/jGttR0ZF12

— WarDucks (@War_Ducks) August 10, 2020
Irish game development studio WarDucks is on a mission to build immersive games and has built six best-selling games so far including Sneaky Bears, RollerCoaster Legends and My Smooshy Mushy. Founded in 2013 by Nikki Lannen, WarDucks earlier this year raised €3.3m in funding in a round led by EQT Ventures. The funding will drive the development of WarDucks' new location-based augmented reality (AR) game.
Written by John Kennedy (john.kennedy3@boi.com)
Published: 26 August, 2020