As well as being a magnet for global financial services, Ireland boasts a powerful line-up of young but globally-focused fintech players. Here are 21 to watch.
Ireland's prowess at financial services, born out of smart policy moves in the 1990s to create the IFSC, has rubbed off in the form of an exciting array of homegrown digital businesses.
According to data from TechIreland, investment in Irish fintech businesses was up 37% to €363m in 2022.
"The internet economy is still young, and the opportunities of the next 12 years will dwarf those of the recent past. There's so much to discover and to create"
The calibre of fintech businesses emerging from these shores can be seen in the acquisition of Cork business Global Shares by New York banking giant Morgan Stanley last year.
Here are 21 growing Irish fintech businesses to watch this year:
AssureHedge has developed foreign exchange (FX) technology that protects banks and FX brokers against currency fluctuations. Led by CEO Barry McCarthy Assure Hedge raised €5m in seed funding, bringing total investment secured to date to €24m.
CurrencyFair is a P2P online marketplace enabling individuals and businesses to exchange currencies and send funds to bank accounts.
The business, founded in 2010 by Brett Meyers, recently secured more than $10m in venture debt ahead of a larger planned raise for later this year.
Ballsbridge-headquartered CurrencyFair has raised $24.5m in funding so far.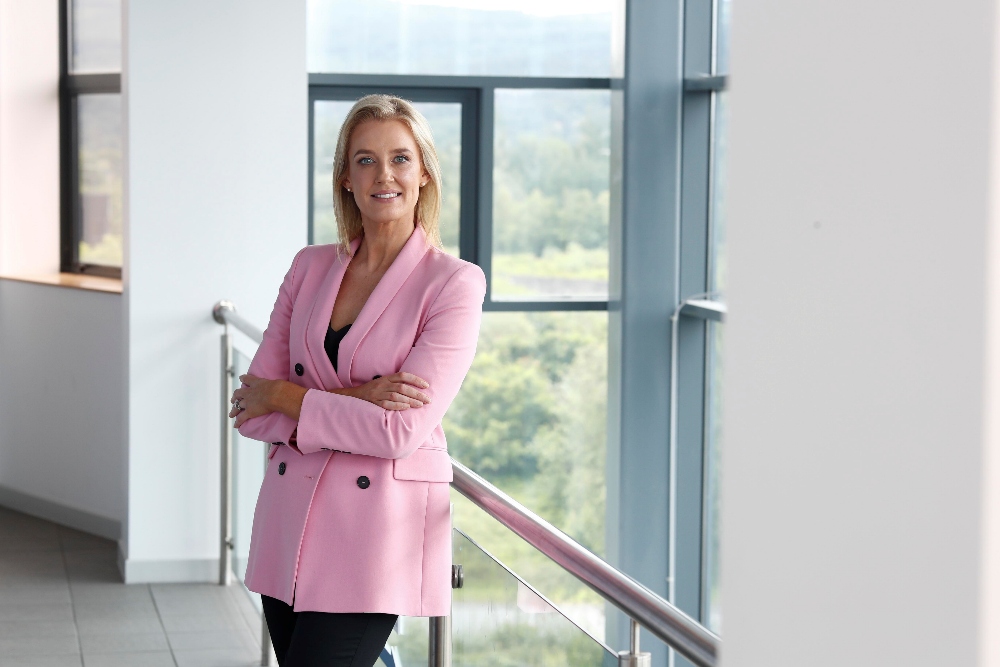 Doddl is a digital mortgage broker. Since its launch in July 2019, Doddl.ie has assisted customers with over €1bn in residential mortgage applications, rapidly becoming a leader in the Irish mortgage market with over 40 staff. Doddl.ie is led by mortgage expert Martina Hennessy, Gráinne Forbes and a senior management team of experienced banking, property and technology professionals. Doddl recently secured a seven-figure investment to accelerate the growth of the three-year-old brand.
Irish employee benefits player Eppione already empowers 1,000 businesses worldwide. The Dublin-headquartered provider of personalised and localised employee benefits technology Eppione recently raised €2.5m in additional investment in a round led by Delta Partners. As a regulated insurance brokerage, Eppione's platform helps to boost employees' engagement with their benefits package, while enabling employers to gain deep insights into uptake and drive informed decisions when changing their offerings. The People Analytics module creates automated reports into areas including gender pay gaps, workforce diversity and absence trends across the business. Founded in 2016 by three friends and benefits enthusiasts – David Kindlon, Neil Fallon and Ernest Legrand – today Eppione has a world-class team of experts in benefits, insurance and financial advice, helping businesses navigate the complex options available to them.
Founded by former Intercom employees Bobby Pinero and Ben McRedmond, Equals is focused on building a spreadsheet technology fit to rival Excel. Equals combines the spreadsheet with built-in connections to databases and other data sources, bringing in live data and team workflows.
Fenergo – valued at more than $1bn – recently expressed its desire to achieve a valuation of $5bn in the coming years. The revelation came after equity firms Astorg and Bridgepoint signed an agreement alongside the company's management team to acquire the majority stake in the company in a deal reportedly valued at $600m.
The acquisition came on the heels of a period of strong expansion for Fenergo and the company subsequently revealed plans to create 100 new jobs in Dublin, growing its total headcount to around 1,000 people.
Founded in 2009 by Marc Murphy, Fenergo's SaaS platform provides solutions to the world's largest and most complex financial institutions, helping to fight financial crime and to enhance customer journeys while being compliant every step of the way.
Fenergo currently helps top financial institutions including ICBC Standard Bank, Santander, Mizuho, ABN AMRO and BNP Paribas to digitally transform their end-to-end client lifecycle processes.
Headed by fintech veteran Colm Lyon, Fire.com provides digital banking and payments services for businesses and individuals including multi-currency accounts, payments processing and other financial tools. The Fire Business Account helps businesses of all sizes access payment services and automate payment processes.
Lyon sold his previous fintech venture Realex Payments for €115m in 2015 and has since backed 15 other companies.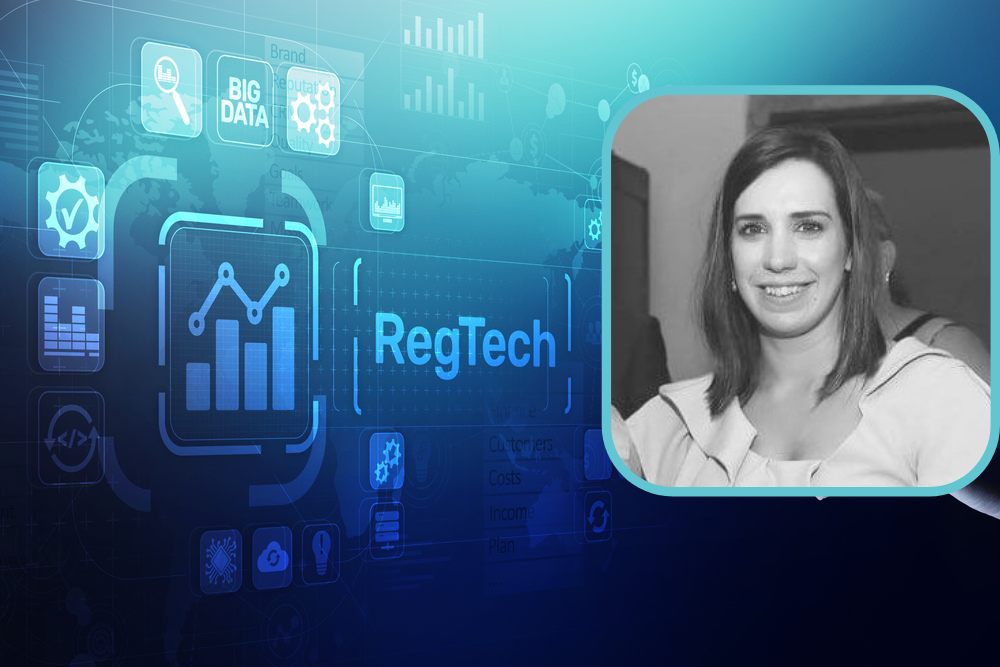 Louth-based GECKO Governance is a regtech business that provides software services to regulated enterprises to help them manage very complex compliance, regulatory and operational needs. The business was founded in 2015 by entrepreneur Shane Brett.
Led by CEO Michelle McGuire, the business is also part of a regional effort to develop a Fintech Corridor in the North East of Ireland
ID-Pal enables businesses to verify the identity of customers in real-time simply, securely and conveniently. The company was founded by James O'Toole and Colum Lyons and enables businesses to onboard and verify customers identity in seconds. Last year it raised €7m in a Series A round.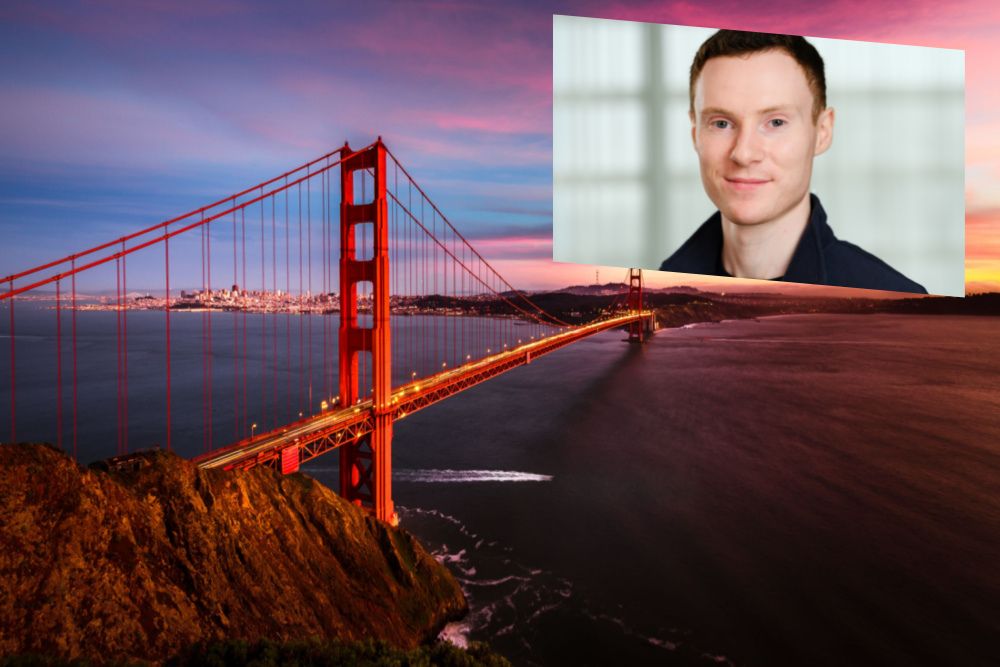 Ronan and Conor Burke co-founded Inscribe in San Francisco along with Oisin Moran and James Eggers after graduating from university in 2017. Inscribe is an automated document fraud detection system that allows businesses to instantly verify their customers when they request proof of income, proof of address, or proof of expense information. In 2020 they were listed in Forbes 30 under 30 list and in 2021 revealed plans to create 30 Dublin jobs after raising $10.5m. Last year Inscribe raised $25m in a Series B round that brought the total amount of funding raised by the business to $38m. The funding came on the heels of the company seeing a 3x year-over-year increase in recurring revenue and a 4x year-over-year increase in monthly usage.
With customers in Ireland, UK, Belgium and Portugal, NoFrixion is leading the charge towards a fully digital payments landscape, with large systems integrators already signing up as partners. The business recently raised €3.6m in a round led by Delta Partners, Middlegame Ventures and Furthr VC. The funding came soon after NoFrixion's public launch of its MoneyMoov API, bridging legacy and digital infrastructure while simplifying payments automation and reconciliations.
Outmin provides outsourced accounting and bookkeeping services for small but scaling companies, leveraging AI and cloud technology to create a best in class experience. The business recently raised €2m in funding to tackle the distraction of admin, with an initial focus on accounts and bookkeeping. This brings the total amount of funding raised by the business to €4.2m. Outmin co-founder, Ross Hunt, said: "90pc of the world's businesses are SMEs, but for a variety of reasons, SME professional services today do not reflect the modern world. We believe that tightly integrating accountants and book-keepers within a cutting-edge data science and machine learning platform is the first step to enable a revolution in SME professional services and our explosive growth to date has already validated our innovative approach."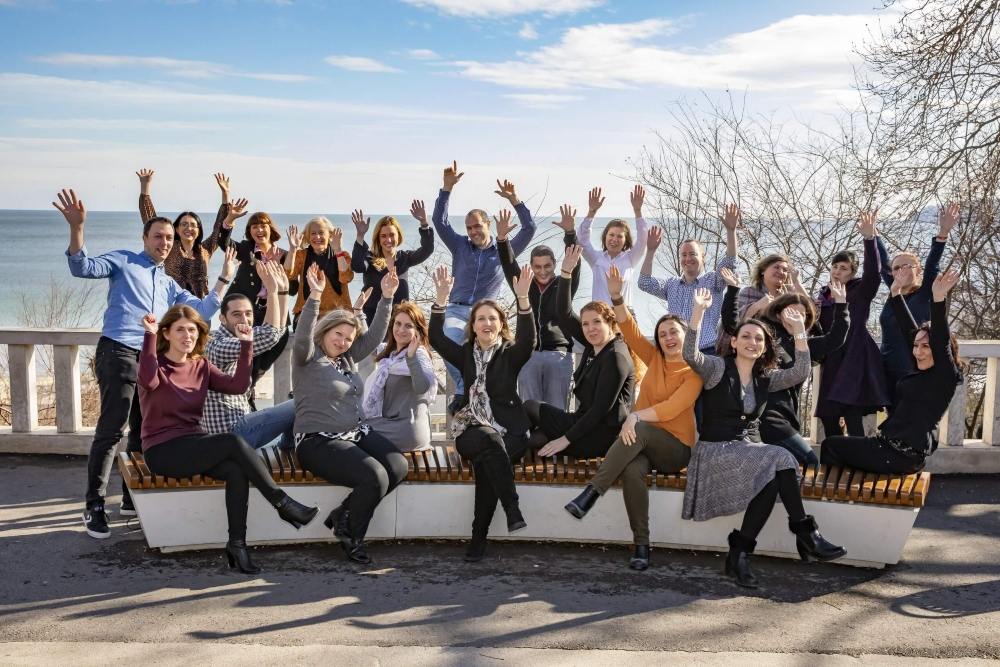 Mayo business Payslip is scaling globally due to skyrocketing of demand for payroll services by multinationals that have postponed the return to the office. Payslip was founded in Westport, Mayo, in 2015 by Fidelma McGuirk. Payslip's software-as-a-service platform empowers payroll professionals to streamline their global payroll processes. One of Ireland's hottest start-ups Payslip is expanding its presence to more than 60 countries having seen a surge in demand for hybrid workforces as a result of the pandemic.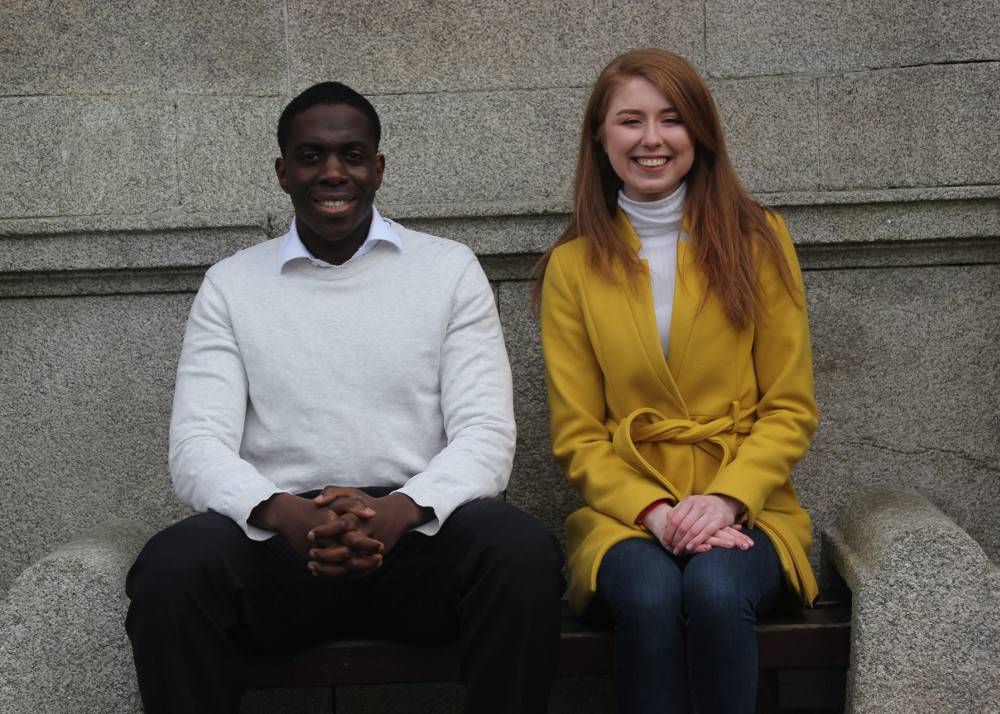 Young Irish business ProMotion Rewards helps brands to understand changes in the market right from the till. Consumer rewards player ProMotion, which activates rewards once shoppers simply snap a picture of a receipt, has raised €725,000 in a pre-seed investment round. The business, founded by Trinity graduates and LaunchBox alumni Bidemi Afolabi and Lauren O'Reilly, allows consumers to photograph their receipts, complete surveys and enter competitions via a dedicated app, earning points when they participate. Brand partners provide points boosts and offers when their products are identified in those receipts. These points convert into rewards, such as gift cards, or points can be donated to a charity partner in-app, providing a gamified experience whilst delivering value to their users. ProMotion Rewards shares insights from this data with brand partners who can learn more about the behaviour of their customers to improve their products and provide personalised offers or further cashback to users.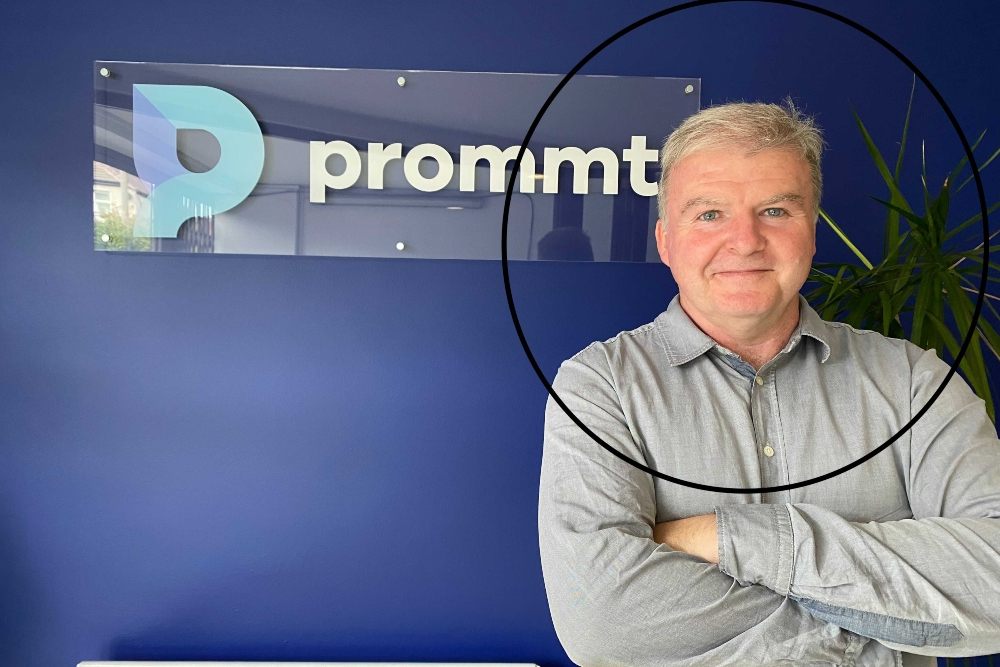 When it comes to paying for big ticket items whether they are weddings, holidays, building supplies, clothing or even cars, many people put less emphasis on the security of the transaction over a phone call than they would if they were buying the same products or services online.
Led by fintech veteran Donal McGuinness, Prommt describes itself as a "payment success platform." The business blends secure e-commerce payments with online and offline e-commerce payments.
The company, a spin-out from Dublin firm Puca, launched in 2019 after taking Puca's Pay2Sender payments gateway platform and redeploying it as a way to enable businesses to allow customers to securely validate payments over the phone or online.
Strikepay is the market leading cashless tipping technology in Ireland and the UK and also functions as a leading cashless payments and donations provider.
StrikePay was founded during the Covid-19 pandemic by Oli Cavanagh and Charles Dowd to help resolve problems that have arisen from the demise of cash.
The business has developed a contact-free solution for tips, payments and charitable donations through NFC and QR code technology. It is currently being used by nearly 7,000 merchants in Ireland and the UK from the hospitality and services industries to individual tradespeople.
In recent months it teamed up with European open banking platform TrueLayer to help verify bank accounts quickly, eliminating the mistakes that could arise with manually entering bank account details.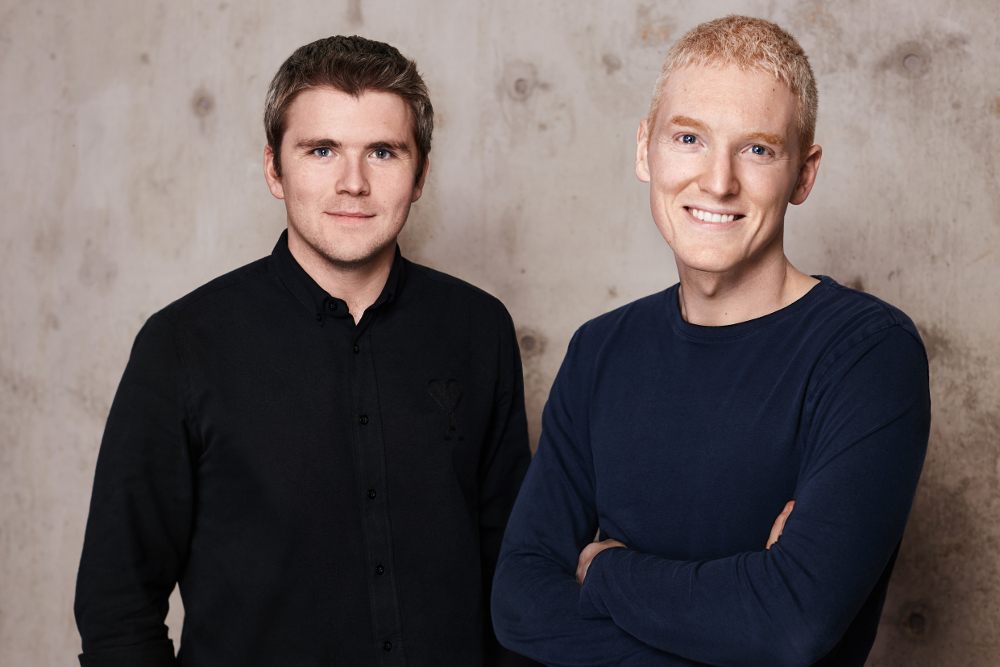 Although not technically an Irish company because it was founded in San Francisco, Stripe has Irish founders and employs circa 1,000 people in Dublin.
Stripe was founded in San Francisco 2009 when CEO Patrick Collison was just 22 and his brother John was 19. Prior that the brothers who hail from Nenagh but as teenagers living in Limerick established a start-up in 2007 called Shuppa that later became known as Auctomatic. They sold Auctomatic for $5m when they were just 19 and 17 respectively.
Stripe recently raised a Series I round of more than $6.5bn (€6.15bn), which values the company at $50bn (€47bn).
Of the 42 countries in which Stripe powers businesses today, 31 are in Europe. And many of the continent's largest and fastest growing companies are building on the platform.
Axel Springer, Jaguar Land Rover, Maersk, Metro, Mountain Warehouse and Waitrose have all recently turned to Stripe to grow and diversify their online revenue, or move faster on their transformation projects. Meanwhile, Europe's hypergrowth companies such as Deliveroo (UK), Doctolib (France), Glofox (Ireland), Klarna (Sweden), ManoMano (France), N26 (Germany), UiPath (Romania), and Vinted (Lithuania) all build on Stripe to compete on the global stage.
Stripe's stated mission is to grow the GDP of the internet, making it easy for ambitious companies everywhere to grow their business.
"Over the last 12 years, current and former Stripes have helped build foundational economic infrastructure for millions of businesses around the world, and this transaction gives them the opportunity to access the value they've helped create," said John Collison, co-founder and president of Stripe, after the company's recent fundraising.
"But the internet economy is still young, and the opportunities of the next 12 years will dwarf those of the recent past. There's so much to discover and to create. For us, it's now back to work."
Founded in Kilkenny in 2010 by Terry Clune, TransferMate recently joined the unicorn club after a new $70m funding round that brought the company to a valuation of $1bn. The deal sees CEO Sinead Fizmaurice become the first woman CEO of an Irish unicorn. TransferMate has grown its global licensing infrastructure and banking network to be one of the widest in the industry and has been chosen as the partner of choice to power B2B payments products for some of the largest software platforms, innovative banks and fintechs in the world. It allows businesses and individuals to make cross-border payments in more than 201 countries and 141 currencies, as easily and cost-effectively as if making a domestic funds transfer, and with complete transparency of the transaction through to the point of final reconciliation.
Founded in 2022, TRIBE is a fintech startup co-headquartered in Ireland and Singapore and led by veteran fintech ecosystem player Mo Harvey.
TRIBE is a global ecosystem platform for banks and SMEs. It was recently selected as one of only five start-ups around the world to take part in the Mastercard Start Path programme. TRIBE is the only Irish-based firm and one of two Asian firms included in the cohort. Tribe was selected based on its ground-breaking white-label ecosystem platform that helps forward-thinking banks 'be more than just a bank' and turns their SME customers into thriving, digitised and connected business communities.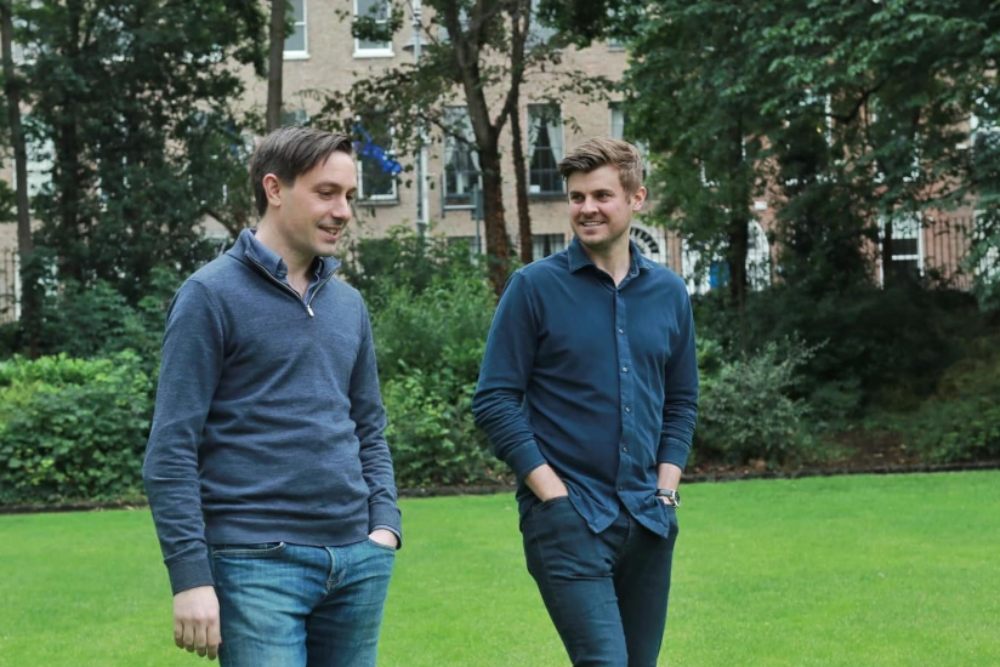 Dublin business Wayflyer joined the storied ranks of Ireland's relatively young unicorn herd in early 2022 after raising $150m. The business, which was founded only in 2019 by Aidan Corbett and Jack Pierce provides revenue-based financing and marketing analytics for online firms. It then provides e-commerce stores with unsecured capital to secure advertising and inventory ahead of selling items. Wayflyer is understood to have advanced $500m to more than 800 companies globally last year. In mid-2022 it emerged that Wayflyer took on $300m in debt financing from JP Morgan.
Yonder empowers employers to create packages in minutes and employees to secure local health and retirement benefits in just a few taps. Founded in 2022, by a team of serial entrepreneurs and engineers including CEO Luke Mackey, former Ireland Country Manager for ride-hailing unicorn Bolt and founder of food-tech app Bamboo, CTO Patrick O'Boyle, former CTO at Bamboo, and director of Engineering Deepak Baliga, former engineer at food-tech unicorn Flipdish. Yonder came from a shared frustration with the slow, siloed and paper-based processes of setting up employee benefits that didn't resonate with them or their peers. The trio reunited and joined forces to modernise the entire process, and redefine how small businesses and their employees access health insurance and retirement benefits, globally. "Yonder is rebuilding the entire employee benefits experience." said Luke Mackey, Co-Founder and CEO.