Six young Irish entrepreneurs have featured in the Forbes 30 under 30 alongside notable figures like climate change campaigner Greta Thunberg (17) and chess grandmaster Magnus Carlsen (29).
Lorcan O Cathain, Robert James Gabriel and Deborah Somorin appear in the social entrepreneurs category of the Forbes 30 under 30, while Conor and Ronan Burke are included in the technology category. The sixth Irish person is Sean McLoughlin who appears in sports and games.
The list, which is published annually, features 300 people from 32 countries who are seen as transforming business, technology, finance, media, healthcare, science, policy, social entrepreneurship, retail and the arts and entertainment.
So who are the Irish whipper-snappers that made this year's list?
Lorcan O Cathain (27), 4G Capital
●At @4gCapital, we believe in the power of business to solve the world's most pressing problems and achieve the #SDGs. That's why we can't wait to start using the #SDGActionManager from @BCorporation & @GlobalCompact and measure how our progress on these #GlobalGoals. https://t.co/JMFYsQaZe9

— 4G Capital (@4gCapital) March 19, 2020
Unable to secure financing from traditional banks, many small businesses in sub-Saharan Africa turn to 4G Capital, which sends credit in the form of mobile money directly to customers' phones. To date, the company has disbursed over $90m in loans to 100,000 micro,small and medium-sized businesses. As COO of 4G Capital, Northern Ireland-born Lorcan O Cathain coordinates the company's 600-person team across Kenya, Uganda and South Africa.
Robert James Gabriel (26), Helperbird
Its official now!https://t.co/Y3sp4RzgZC pic.twitter.com/fXyImgp9um

— Robert James (@RobertJGabriel) March 17, 2020
After years of struggling in school, Robert James Gabriel was diagnosed with dyslexia at the age of 16. After majoring in computer science, Gabriel built a browser extension that customises text to make it easier for individuals with dyslexia. His company Helperbird says it supports 150,00 daily users hailing from over 28 countries.
Deborah Somorin (26)
Thank you @Forbes for including me and @ETFIrl on the 2020 @ForbesUnder30 Europe list with such incredibly talented people. Thank you so much for encouraging me to apply @ConallLaverty. https://t.co/N45wk8vKHL

— Deb 💜 (@deborah_somorin) March 17, 2020
Growing up, Deborah Somorin faced homelessness, teenage pregnancy and the loss of her mother to suicide. Today, she is helping disadvantaged students to succeed with Empower the Family which is an approved housing body that provides accommodation and childcare to people in Ireland who might not otherwise be able to attend university.
Ronan Burke (25) and Conor (26) Burke, Inscribe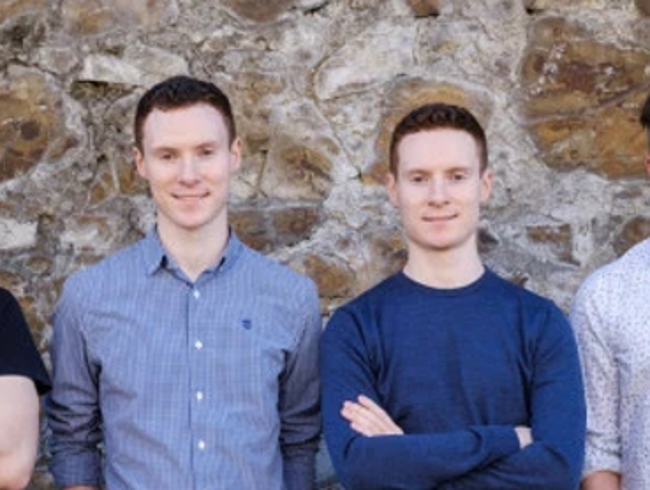 Ronan and Conor Burke co-founded Inscribe after graduating from university in 2017. Inscribe is an automated document fraud detection system that allows businesses to instantly verify their customers when they request proof of income, proof of address, or proof of expense information.
Sean McLoughlin (30) aka Jacksepticeye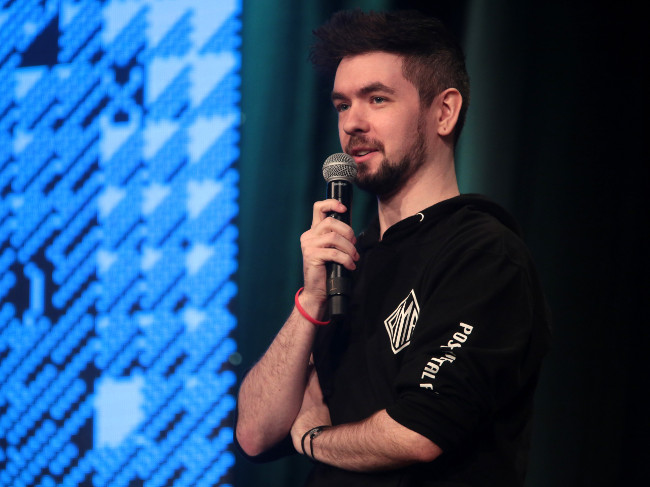 Sean McLoughlin is Ireland's most popular YouTuber, playing games under the name 'Jacksepticeye'. Forbes estimated that McLoughlin made $11m last year, making him the eight highest-paid gamer on YouTube. In late 2018 he started a clothing brand with fellow YouTube gamer Mark 'Markiplier' Fischbach.
Written by John Kennedy (john.kennedy3@boi.com)
Published: 19 March, 2020