The average adult in Ireland spent €150 on online gaming in the last 12 months, with males spending €278, more than three times the spend of females (€84).
Spending on online games in Ireland reached €536m in 2022, according to research by Censuswide on behalf of Pure Telecom.
The survey of 1,002 adults in Ireland found that 77% of adults play online games, with one-third taking it up in the past 12 months.
"The online gaming industry is booming in Ireland and is only set to increase in popularity"
The survey showed how much time gamers are spending playing online games such as puzzles, action and sport games.
Gamers surveyed typically spend 70 minutes per day playing online games, while the average Gen Z gamer (aged 16 to 23) plays for one hour and 40 minutes each day. Male gamers typically spend 35 minutes more than females playing online games each day.
Game on!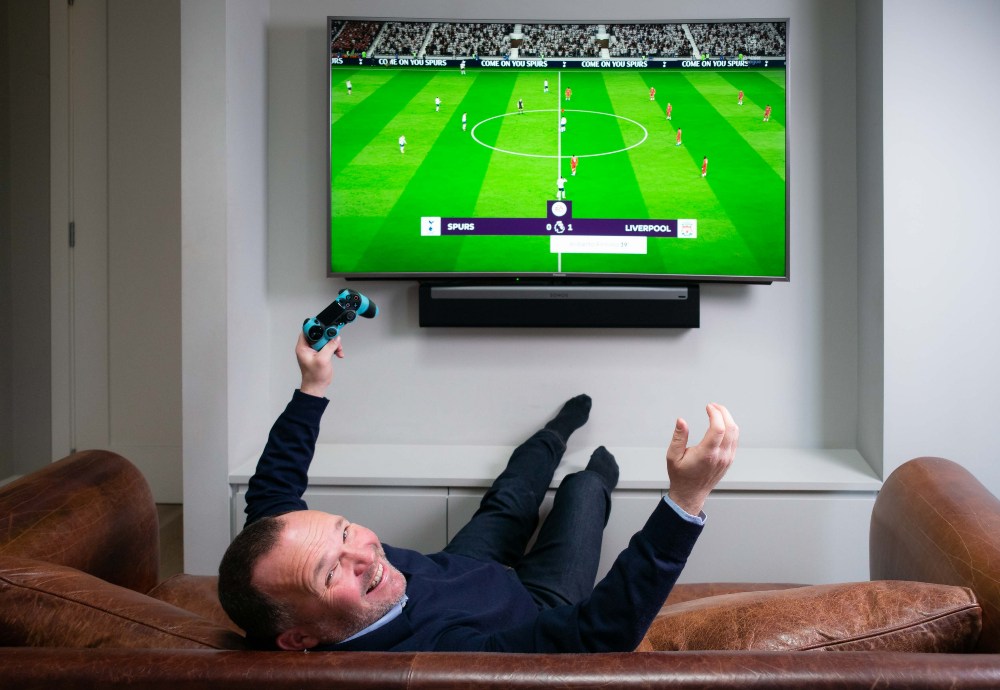 Paul Connell having 'Pure' craic playing FIFA
When asked about the genre of games they play, almost half (49%) of gamer respondents said they play puzzle games, 39% play Wordle and other similar games, 25% enjoy action games and
20% play sports games3. Less popular games include shooter games, battle royale games, adventure, racing, role-playing, fighting, and massive multiplayer online role-playing games.
Pure Telecom's research further revealed that 39% of online gamers spent no money on their gaming hobby last year, rising to 76% for Baby Boomer gamers (55- to 73-year-olds). The average spend for Baby Boomer gamers was just €12 in the previous year, while Gen Z gamers spent an of average €354.
Pure Telecom's survey also found that adults in Ireland who play online games do it as a way of relaxing or to mentally challenge themselves, with 56% finding that it helps with stress relief, 48% finding it mentally stimulating, while 36% enjoy the competition. Other reasons for playing online games include deriving a sense of achievement (25%), playing as a team (22%), bonding with friends or family (14%) or as an easier way of meeting and speaking to people (12%).
"The online gaming industry is booming in Ireland and is only set to increase in popularity," noted Paul Connell, CEO of Pure Telecom.
"Through the advancement of technology in areas such as high-speed fixed-line broadband and mobile devices, more and more adults in Ireland have access to online gaming.
"Gaming culture has surged in recent years as it allows people from all age ranges and demographics to decompress, while challenging themselves and connecting with friends and family. Our research shows that puzzle games are the most popular amongst gamers. This comes as no surprise as they're fun and can be accessed right at our fingertips, and often for free.
"Those who have access to faster broadband speeds have an advantage over those with slower connections," Connell said.