Earth Overshoot Day lands on 29 July globally, but in terms of Ireland our Overshoot Day was 21 April, much earlier than the world's average.
"This year, from the 29th of July onwards, we will already be ecologically in debt to our children and grandchildren," says Peter Windischhofer, CEO and co-founder of Refurbed.
"For 156 days this year, we will consume resources that do not belong to us. This is like my salary being used up on the 17th of the month and living on credit for the remainder," says the founder of the green tech scale-up and online marketplace for sustainable consumption.
"If everyone in the world lived the way we Irish do, we would have celebrated Earth Overshoot Day on the 21st of April this year"
1971 was the first time Earth Overshoot Day was calculated. It signified the day on which human consumption of raw materials can no longer be covered by the formation of new resources. In other words: every day after it, we incur ecological debt.
When calculated in 1971 this date fell on 25 December – i.e. humanity consumed more resources than were available for only six calendar days – in just over 50 years, this date now falls on 28 July; 150 days earlier. In 2006, the first global Earth Overshoot Day campaign was launched together with the Global Footprint Network, and since 2007 the WWF, the world's largest nature conservation organisation, has been involved.
Since 2018, Earth Overshoot Day has been a regular visitor in the month of July with the exception of 2020 when it occurred on August 22nd. This was due to global lockdowns; "2020 showed how much influence we could have as a society and how it is possible to move the date back again," says Windischhofer. "Now we have to learn to find ways to move the date further back, even without COVID-19."
Irish Overshoot Day earlier than global average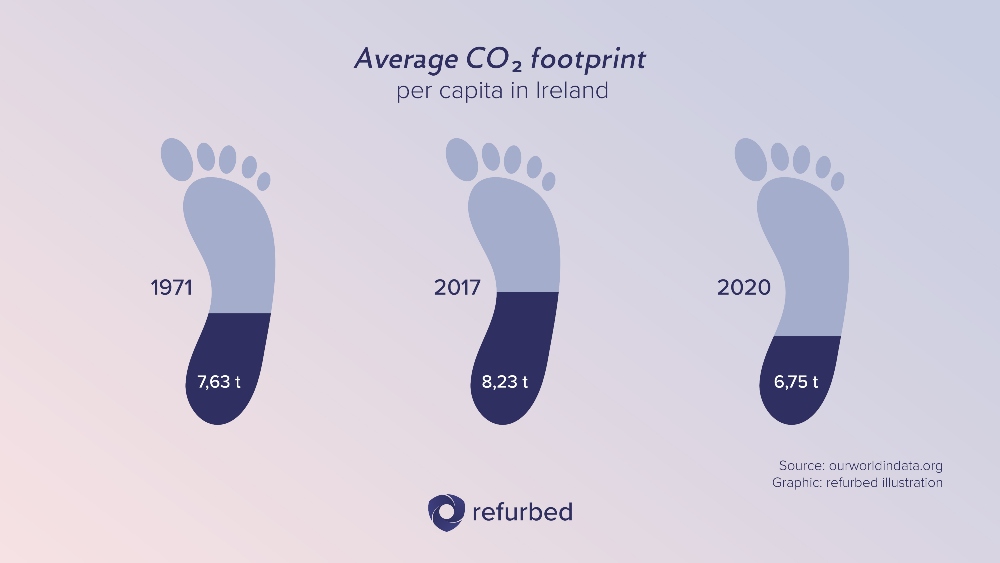 According to the Central Statistics Office, in 2018 alone, Ireland had the 3rd worst emissions per capita in Europe, with 53% higher emissions per person than the EU average (12.6 tonnes vs. 8.2 tonnes).
"If everyone in the world lived the way we Irish do, we would have celebrated Earth Overshoot Day on the 21st of April this year," says Pádraig Power, Ireland's marketing manager for refurbed, about the unpleasant date.
"This concrete figure will hopefully help us recognise Ireland's exuberant consumer behaviour, and help us realise that now is the time to put the steps in place for a greener future."
Change has to be easy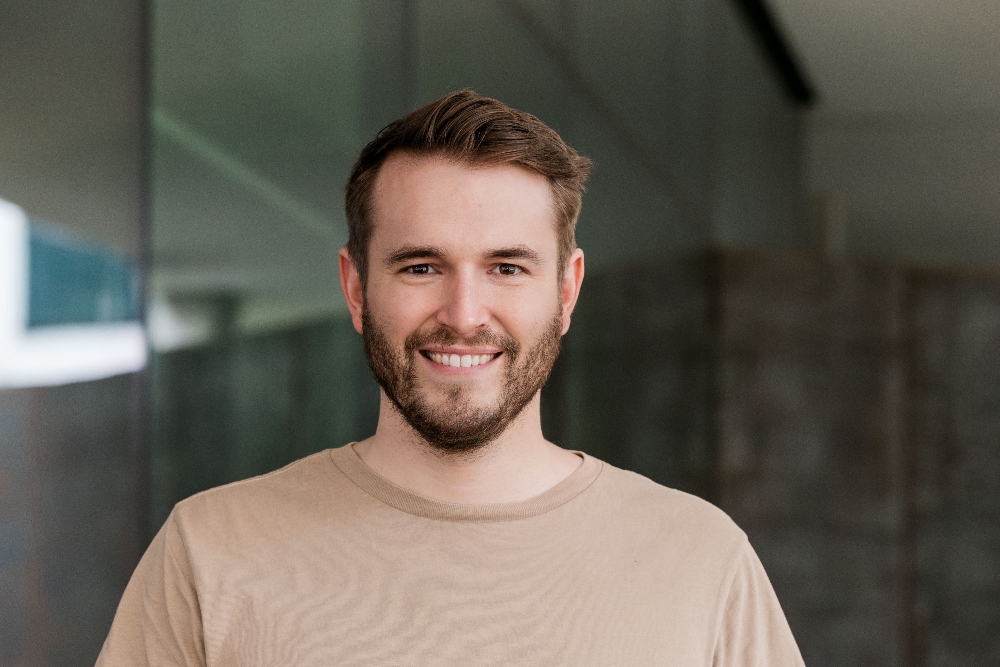 Refurbed CEO and co-founder Peter Windischhofer
Refurbed is a CO2 negative and an environmentally positive organisation – for every product sold, refurbed plants a tree to offset carbon emissions created during the refurbishing process. The trees are planted in countries such as Haiti, Madagascar, Kenya, Indonesia and Mozambique or Nepal through their partnership with Eden Reforestation Projects. The company also plants native trees in woodlands across Ireland as part of their partnership with Reforest Nation
"It is simply not true that the individual can do nothing," Windischhofer says. "Everything we do has effects – some stop eating meat, others switch from the car to the train. The pandemic has shown that remote working is possible across the board and that many kilometres in our everyday lives are also simply superfluous.
"It is important that we make changes in behaviour easy, pleasant and attainable, only then will they be permanent. Our consumer behaviour is changing. The concept of 'reuse – recycle – repair' is slowly catching on in people's minds, but every person is different, every person can save CO2 somewhere else. The Earth doesn't care where we save, it only cares that we do it."
Main image at top: Padraig Power, marketing manager, Refurbed in Ireland