Imagine being able to purify large volumes of water without using chemicals. It would enhance animal welfare on farms in unimaginable ways and improve the food we eat. Well, one Irish business has created the unimaginable and is making its technology available.
In the mid-19th century, scientists of the period noted that the discovery of the element, ozone (O3), was one the most important discoveries in modern chemistry and predicted it would give rise to many new applications. 150 years later, H2Ozone, an Irish water purification company, is making good on those predictions.
The business, based in North Wicklow, has developed a new, chemically-free water purification treatment with ozone at its core.
This patented technology has the potential to enhance human and environmental health, animal welfare and further boost the ever-growing reputation of Irish food. Michael Delaney, the general manager with H2Ozone, tells the story behind this ground-breaking work.
"O3 is probably the most natural and effective disinfectant on the planet."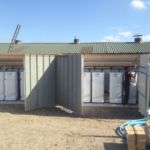 Safe drinking water – without chemicals
A 'boil water' notice can cause considerable panic in communities, as well as a severe financial loss for business and industry. The majority of these warnings are caused by cryptosporidium, a notifiable disease in Ireland since 2004, and we have a cost-effective offering that eradicates all such pathogens. Our Rainsafe system purifies all water, from sources such as rivers, lakes, natural springs and well – to a standard considerably higher, than that required, for drinking water.
In essence, it provides the ultimate biosecurity for your home, family and business. We use ozone (O3), probably the most natural and effective disinfectant on the planet – all without the need for chemical intervention. On purpose, we kept away from chemical because we were aware of the potential need and the market requirement.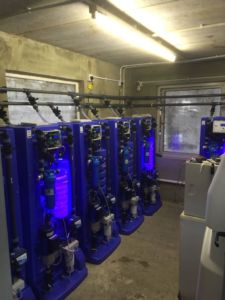 What about farming and the food industry?
We also have an additional product called Agrisafe, which again treats all sources of water. Agrisafe is designed for animal production, food processing, pharma and cleaning. However, in this case, we don't disrupt the ozone, as it's designed to leave some small residual ozone in the water at < 0.45g/l which is at a very mild concentration.
The difference between Rainsafe and Agrisafe is that the former destructs the ozone before you drink it. In other words, it's converted back to oxygen before you consume it. Agrisafe offers a full bio-security solution across all commercial applications as well as being an excellent alternative to caustic acids and detergents options. There is a real business benefit here for both farmer and processor. Food processors wish to get rid of acids and antibiotics as well as sell their food at a higher level – and now they can.
Free from chemicals
We are the only chemically-free solution for treating water 365 days per year, 24 hours and seven days per week providing safe, clean water with consistent and repeatable results. It includes IoT to enable our machines to work smart, be remotely controlled and come with 3G and Wi-Fi as standard. Electricity running costs are low and are rated at 0.05KWH – the same load as a domestic fridge freezer.
"Antibiotic use in animals is reduced significantly. This is one of the major benefits of clean water."
Animal health benefits human health
In animal production, we have also noticed a very significant reduction in antibiotic, probiotic and vaccine intervention, where our system is employed. This is a major benefit in the light of the growing threat of anti-microbial resistance (AMR). Animals tend to thrive and gain weight faster. For the poultry sector, they go to slaughter quicker with less mortality, less sickness during the growing period – which means that animal welfare is being supported throughout.
Unique filtration system
When the company was established five years ago, the initial focus was on rainwater from residential rainwater harvesting systems. By law, every residence in Belgium must have its rainwater harvest system. In response to this market, we produced Rainsafe, which was initially designed for rainwater only. We then iterated and began researching new types of filters, which we subsequently patented. This meant that Rainsafe was in a position to purify, all sources of water, from rivers, lakes, natural springs and well. We had developed a different filtration system using manganese dioxide crystals. This meant we didn't have to use the more traditional carbon filters, which tend to foul and regenerate life and micro-organisms.
We set about miniaturising ozone (O3) generation and insured that the measurement of ozone delivered to either human or animal is exact and safe – and that's a vital difference.
"We aim to be the first choice within the agri-sector, for clean water delivery and it's all based on an Irish idea along with Irish ingenuity."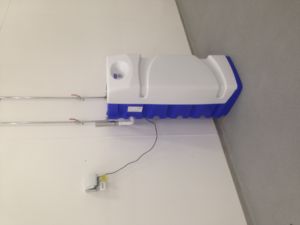 How to deal with other contaminants in water
For example, when nitrites impact chlorine (Cl2) in water – it becomes a nitrate which may be carcinogenic. The same happens with ozone, but a much lower rate. Even so, when nitrates go through our manganese filter trap via Rainsafe or Agrisafe, it becomes disrupted and disappears. Also, on some sites, you may need a mechanism to prevent water quality deterioration from herbicide and pesticide contamination. Our system can also deactivate these contaminants, which was something that wasn't initially envisaged or planned for – at the start.
Key resources
Our team of 15 is a crucial resource along with our chairman, Paul O'Grady. It is probably one of the strongest teams that I have ever had the pleasure of working with, right across from technical, mechanical and electronic engineering, microbiologists, chemists, and marketing professionals to production.
Is the business scalable?
Yes, it is. On an individual site, depending on the amount of water required, the machines are designed to be scaleable – as is the strategy behind our businesses model. We are primarily focused on the ag-sector across poultry, beef, dairy, piggeries, food processing and also pharma. We have also recently raised €3m to help with sales and marketing and appointed Xylem Inc in Holland, who will distribute our Agrisafe and Rainsafe water treatment systems worldwide. We aim to be the first choice within the agri-sector, for clean water delivery and it's all based on an Irish idea along with Irish ingenuity, and that's something to be quite proud of.
Article by Brendan Byrne.