Laois-based food business Flavour Safari has export plans underpinned by its online presence.
When we chat by phone, Flavour Safari Sauces' founder Michael Onalimi is in his element. He's been up since the early hours cooking up his range of African-inspired sauces. "It's about combining local Irish ingredients in fusion with African spices and we have produced Ireland's first African-inspired sauces. The Irish palette is changing so much now, it's an exciting time."
Passionate about food, Onalimi grew up in Lagos, Nigeria, surrounded by spices. Cooking and eating has always been a top priority for his family who always believed the old African proverb: "The family that eats together, stays together."
"Lockdown has really educated people to know that local is better for you. It's also good for the environment as well as the local economy"
Onalimi set up The Jungle Food Company in Mountmellick in 2015 to create Flavour Safari Sauces that can be served hot as a sauce for pasta or cold as a salsa dip. They are also gluten free and suitable for vegetarians. The products include spicy tomato sauce, mild tomato and herb sauce, spicy olive and tomato sauce and pesto sauce.
Flavour fusion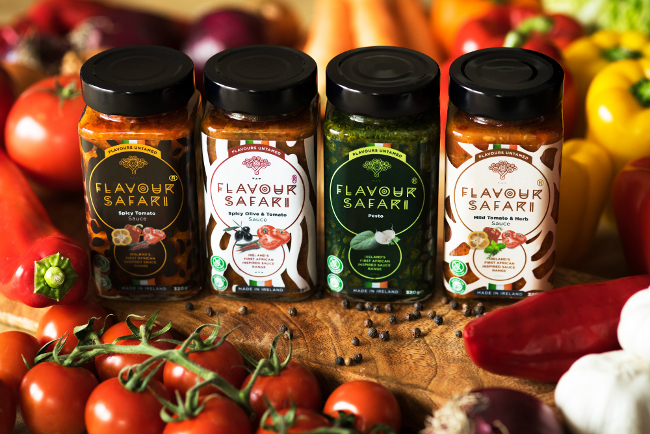 "The Irish palette is changing, and people are looking for more spice"
He puts a huge amount of effort into branding, from jars to label design and functionality, every little piece of what he has created is unique. His journey across the African continent and on to Europe, inspired his Flavour Safari Sauces – they tell a story of a flavour journey across two continents, showcasing a fusion of the freshest Irish Ingredients and the finest of African Spices.
"Our sauces bring our passion for positivity to the plate; they work with everything – as sauces for lasagnes, spaghetti, shepherd's pie or as a dipping sauce."
A key break for Onalimi was to join the Super Valu Food Academy which has helped grow visibility of his brand across Irish stores.
World vision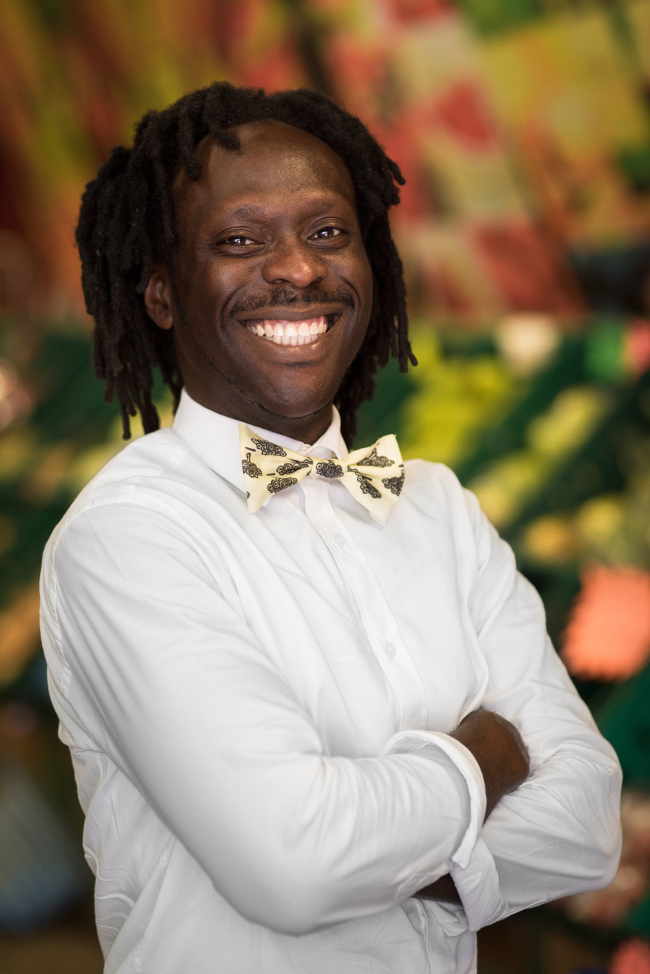 Michael Onalimi, founder of Flavour Safari
But crucially Onalimi has his eyes on global as well as local growth. He Michael started using Google My Business (GMB) in October 2019 after attending a Google/Digital Garage Event in County Laois. GMB has made it easier for customers to find Flavour Safari online and Michael has been contacted by a lot of customers who have used Google to find the business.
Using GMB has increased Flavour Safari presence and visibility online, including a platform for customers to leave reviews which in turn leads to an increase in brand awareness.
Onalimi has seen both an increase in customer contact via GMB listing and has received 5-star reviews of Flavour Safari products which in turn has increased trust and brand reputation .As a result of using GMB, Flavour Safari sales have increased 59pc.
"Lockdown has really educated people to know that local is better for you. It's also good for the environment as well as the local economy."
But crucially, online is the key to being found. "People are always asking where can we find you, what markets are we going to be in. It is very important for small businesses to have an online presence," says Onalimi.
He describes his sauces as his journey across two continents in a jar. "The Irish palette is changing, and people are looking for more spice. At first, they preferred mild sauces but now they want more. Once you try my product you get the flavour first, then you get the heat. And no other product can do that.
"I grew up in Lagos surrounded by food and spices. If you see an African market, at first it looks very chaotic but they are in fact very organised. Growing up I experimented with food a lot and when I came to Ireland I did my research. There were plenty of Italian and Asian sauces but nothing authentically African. Plus I determined to infuse our sauces with local ingredients to create a unique flavour.
"We started with around seven SuperValu stores and now we in more than 50 stores."
However, when the pandemic hit, Onalimi was unable to promote the products through taste tests in local stores. This is where the online economy was crucial.
"Thriving in the local markets was key to the survival of our business. Using Google My Business was crucial during the pandemic because people who liked our sauces were making inquiries, leaving reviews and we could sell directly to them. Because everything was closed down, there was an explosion in the local market and the neighbourhood as people began to realise that it was better to support local businesses."
His biggest lesson about going into business is that those who are prepared to put in the hard yards will go the distance. "The moment you go into business you realise it is not easy. You have to be ready for the hard work. You can't just switch off or work a 9-to-5 day. I love cooking but I have worked in Ireland for the past 16 years as a sales rep. I started my own business because I wanted to combine my passion for selling with my passion for cooking. I've been working for the past 10 hours and I've been dancing and cooking and smiling."
Flavour Safari Sauces are already making waves across the Irish food scene and there are exciting times ahead. Between new products in the pipeline, expansion to take on more staff due to the continued increase in demand for products and the phenomenal response to their roll out across even more SuperValu Stores.
"I know it's a challenge when you go into business, grappling with finances and figuring out how to brand your product and get it into new stores.
"Our local customers really got behind us from day one and that's how the business took off. Being part of the SuperValu Food Academy helped with word of mouth and visibility. Our Google My Business profile really helped because it meant we could respond to growing queries. In fact, that has also helped us to get into more SuperValu stores as supervisors are discovering us online."
As well as growing locally in Ireland, Onalimi has his eyes on the UK market next and has taken part in the BBC Good Food Show in Belfast, Birmingham and London.
"Our main objective is to grow the business and that's what we're doing. We have four products to start with and we are growing organically store-by-store. But definitely we have plans to start exporting to the UK and online will be crucial for that."