As the first cohort of early-stage creative digital CreaTech entrepreneurs on the CEED programme take to the stage, CREW CEO Niamh Costello outlines a creative vision for the West of Ireland.
Digital entrepreneurs graduating from from the first incubation programme to be run by CREW (Creative Enterprise West) will tread the boards in Galway this week.
CREW (Creative Enterprise West) is the first of its kind for the sector in Ireland and is focused on giving early-stage companies in the creative digital and creative technology sector a suite of supports and skills to develop their business.
"By creating their own businesses it will give them that continuity of employment that will enable them to have a life in the west of Ireland, that they can get a mortgage, put down roots, and ultimately we can create that critical mass of enterprise and people here"
The focus of CREW will be on the development and scaling of creative digital entrepreneurs, job creation, incubation and accelerator programmes, training, and outreach services along the Atlantic Economic Corridor. Plans are also under way for the development of a Centre of Excellence providing enterprise and co-working space, on the GMIT Centre for Creative Arts & Media, Cluain Mhuire campus, Galway.
Founded by GMIT/Atlantic Technology University Galway along with the Western Development Commission and Galway Film Centre, the not-for-profit CLG has received funding under the REDF from Enterprise Ireland.
CEED-ing a new Hollywood in the West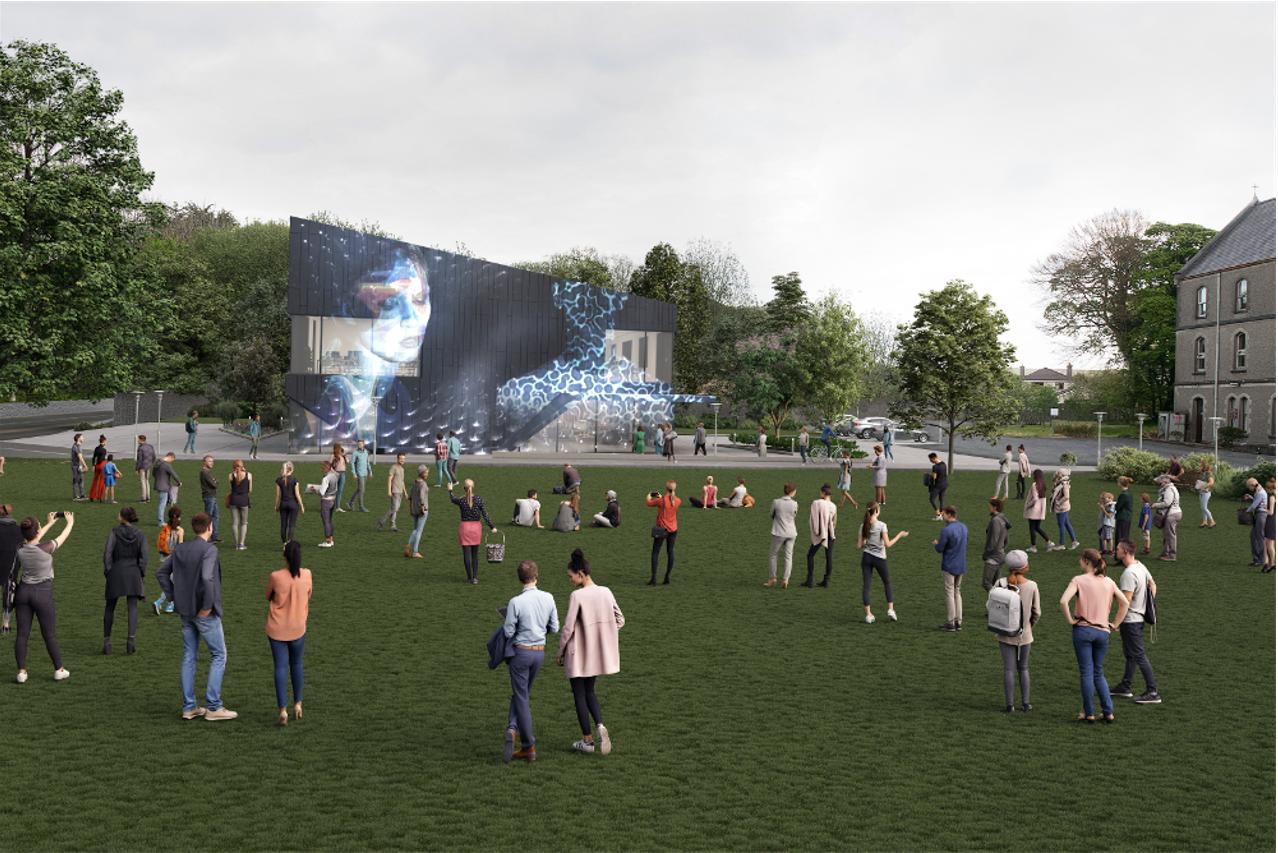 Its first programme launched last November for 14 early-stage tech companies in the creative industries sector comprising games, animation, digital design and more from businesses all along Europe's western edge. Founders will graduate with a level 9 Post Graduate Cert in CEED (Creative Entrepreneurship & Enterprise Development).
Funding for the pilot programme demonstrates the collaborative spirit in the West of Ireland with support from Galway Local Enterprise Office, Skillsnet, TG4 and Udaras na Gaeltachta.
The showcase tomorrow night in Galway city (18 May) is supported by Bank of Ireland.
"We have 14 early-stage entrepreneurs on the programme. 50% Female, 50% regionally based in connected hubs from Donegal to Dingle," said CREW CEO Niamh Costello, who previously ran the highly successful Galway Technology Centre.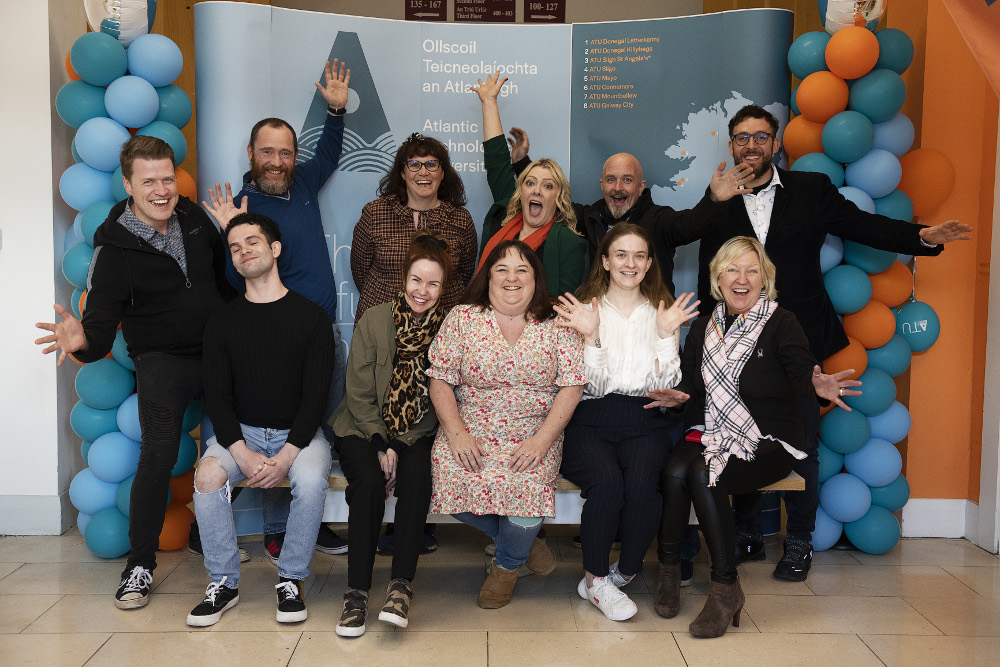 Members of the first cohort of start-ups to emerge from the CREW CEED incubator programme.
Speaking with ThinkBusiness ahead of tomorrow night's showcase, Costello said that the genesis for CREW and the CEED certification was born out of a recognition by Dr Paddy Tobin, head of the School of Design & Creative Arts at Galway-Mayo Institute of Technology, that while many young people were being trained and educated for the creative industries, many were being sent out into the world without business skills or entrepreneurial know-how.
"And the nature of the sector is that most of them will be freelancing, some will set up their own businesses and some will be setting up their own businesses and will be based in rural locations and we're not supporting them to take charge of the next steps of their career by establishing networks to collaborate or work with each other."
As the pieces were being put in place, the proponents behind CREW decided it could be one of the jewels in the crown of the Atlantic Economic Corridor by fully embracing the entrepreneurial spirit that extends from Kerry to Donegal.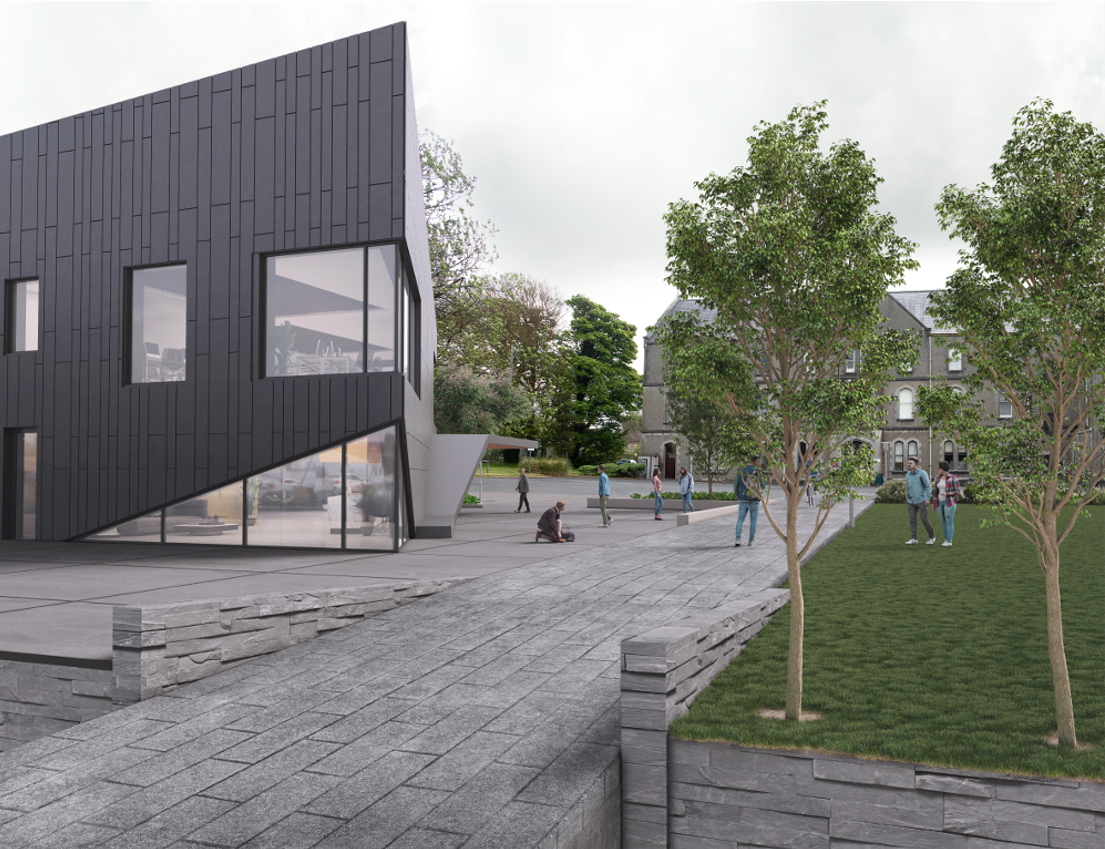 The cohort includes a range of businesses from a cybersecurity gamification start-up called GoDeep based in Galway to a fashion tech business in Bundoran called Emerald Vogue to a film production company called Wild Atlantic Productions in Gweedore and a mixed media events production firm Staunton Productions in Dingle.
The west with its stunning vistas and diverse local artistic talent has always been a fine backdrop for movies going back to the Quiet Man, Ryan's Daughter and The Field to some of the most recent breakthroughs including the filming of the Apple+ blockbuster show Foundation at Castletroy Studios in Limerick.
But the missing piece of the puzzle has been a community to build on and sustain these successes. Until now.
Creating a creative ecosystem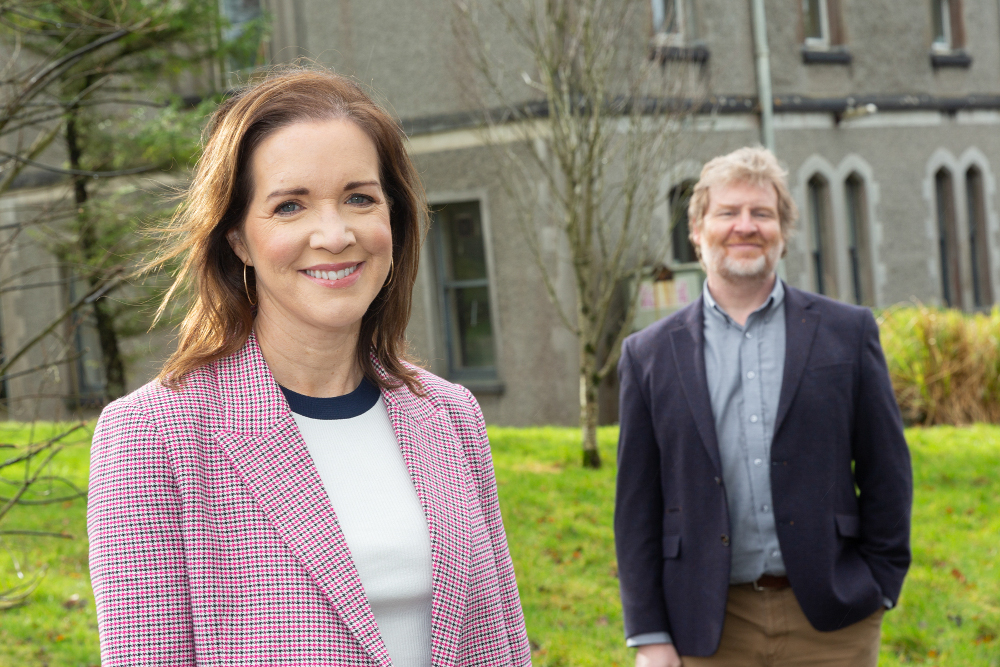 CREW CEO Niamh Costello and Dr Paddy Tobin, CREW co-founder and head of the School of Design and Creative Arts at GMIT. Image: Martina Regan
"From my experience, whatever industry you come from, success in entrepreneurship requires taking certain fundamental steps, no matter what"
"What we're hoping to achieve for the creative industries is what has already been done for tech and medtech. So we're creating an ecosystem. We're creating a community. And yes, we weill have a physical structure here for the creative industries. The plan is to use this to attract more talent here and work with academia to have more graduates coming through and generate more indigenous start-ups.
"In time that will help increase the profile for the regions internationally and also help bring in more foreign direct investment.
"Success for us in five years' time would be to have the start-ups coming through, supporting the SMEs that are here, have them all collaborating more and also assist them to collaborate more with international and European Union projects, such as co-productions.
"One of the pillars we are focusing on is creating immersive technology, which is really in its early stages in Ireland. We would love to see collaborations with industry, including medtech companies, and start-ups at an early stage.
"By fostering a constant stream of incubators and accelerator programmes, we're building people up through helping them to create new businesses and we can then attract more talent here and attract more FDI investment as well."
Costello said that the mobile and project-based nature of the creative sector and its various sub-sector has made it difficult to foster such an ecosystem in the past.
"Our goal is that instead of just moving from project to project, by creating their own businesses it will give them that continuity of employment that will enable them to have a life in the west of Ireland, that they can get a mortgage, put down roots, and ultimately we can create that critical mass of enterprise and people here so we can really make this Atlantic corridor become recognised globally as a hub for the creative industries.
"So we're all about enterprise and entrepreneurship – our focus is on building businesses and helping the creative entrepreneurs who have an idea for a business and help them through the process.
"From my experience, whatever industry you come from, success in entrepreneurship requires taking certain fundamental steps, no matter what. Our focus is on working with the entrepreneurs who have the intellectual property (IP), the talent and the creativity and help them to grow their own businesses."