19 Irish organisations who are pushing the envelope on artificial intelligence.
You'd be forgiven for thinking that the term "generational AI" didn't exist prior to OpenAI making ChatGPT available to the public late last year and you're not wrong either.
The launch of ChatGPT could be deemed the starting pistol for a new arms race in tech. But the reality is that it drew attention to the ongoing march of tech or the otherwise compute continuum.
Let's settle on the term machine learning which is really what is happening and let's also draw comfort from the fact that a myriad of long-established local tech firms as well as young start-ups and other organisations are already at the bleeding edge of what's happening in this exciting new chapter for tech.
Here are 19 to watch: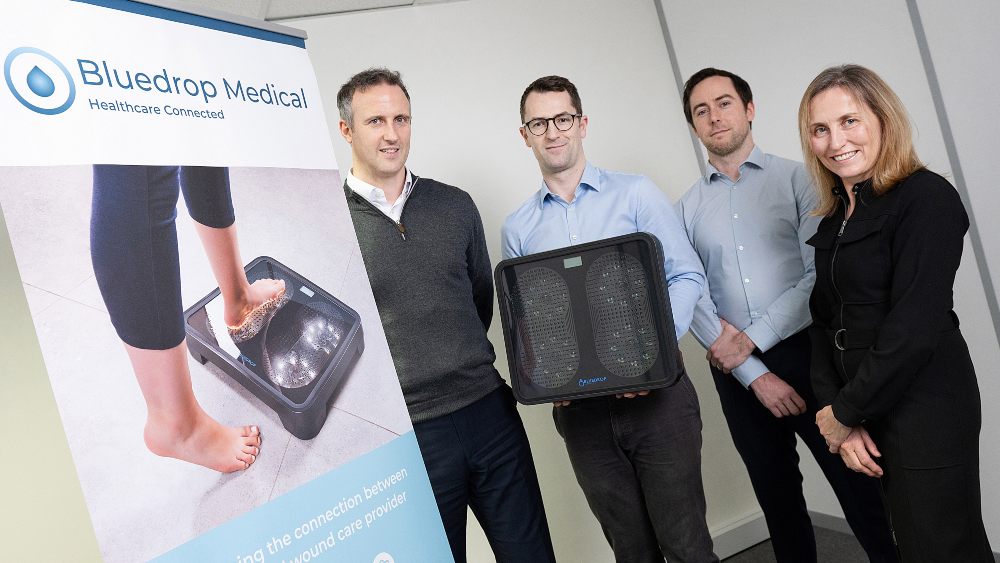 Joe Bergin, Elkstone Head of Private Investment Office; Simon Kiersey and Chris Murphy, Bluedrop Medical cofounders; and Helen Ryan, Atlantic Bridge Operating Partner
Bluedrop has developed a device which diabetic patients use to scan their feet at home. This scan is then uploaded to the cloud and checked by AI to see if they are at risk of developing a diabetic foot ulcer, which if left unchecked can lead to amputation. Amputations caused by this have increased in Ireland by 45% in the last decade. Bluedrop Medical was founded by Chris Murphy and Simon Kiersey in 2015 to reduce the rate of preventable amputations for people afflicted with diabetes. Across the US and Europe, more than 250,000 amputations associated with diabetes occur each year, resulting in healthcare costs of over €30bn. In 2021, 645 of those amputations took place in Ireland, an increase of 45% over the previous decade. The business recently raised €10.5m in a funding round that will enable it to create 25 new jobs.
Brightflag was founded by Ian Nolan and Alex Kelly in2015 and has developed a platform that uses text analysis to read and understand legal invoices.
The Dublin 8 company's customers include Uber, Telstra and Rimini Street.
"Our proprietary AI enables true cost control at every stage of legal work — from matter creation through invoice review," Nolan said. "It creates entirely new data sets that legal departments can use to evaluate law firm performance, negotiate value-driven pricing agreements, and predict budget overruns well in advance."
CeADAR is Ireland's Centre for Applied AI, is headquartered at NexusUCD. Funded by Enterprise Ireland and the IDA, CeADAR has more than 90 member companies across a wide span of industries and is one of the Digital Innovation Hubs across the EU focused on delivering AI services to industry. The primary work of the Centre is on cutting-edge applied research and developing and deploying industry prototypes and solutions to companies. CeADAR is also very active in European research projects, spinouts, industry upskilling and has its own high-performance computing infrastructure.
Among examples of the work it is engaged in is a €200,000 project that proposes to use advanced tech including AI and drones to monitor Ireland's deteriorating peatlands.
Another project conducted by Women in AI Ireland's WaiPRACTICE programme in association with CeADAR is helping lawmakers to plan for the increasing numbers of Ukrainian refugees expected to arrive in Ireland and assess which areas will need additional resources to deal with the influx.
Founded in Cork in 2007, Everseen develops computer vision and artificial intelligence solutions for some of the world's largest retailers. Led by CEO Alan O'Herlihy, Everseen employs 1,000 people globally.
The business develops AI-powered computer vision technology for the retail sector with inventory management and monitoring at self-service checkouts.
In recent months Everseen raised €65m in a Series A funding round.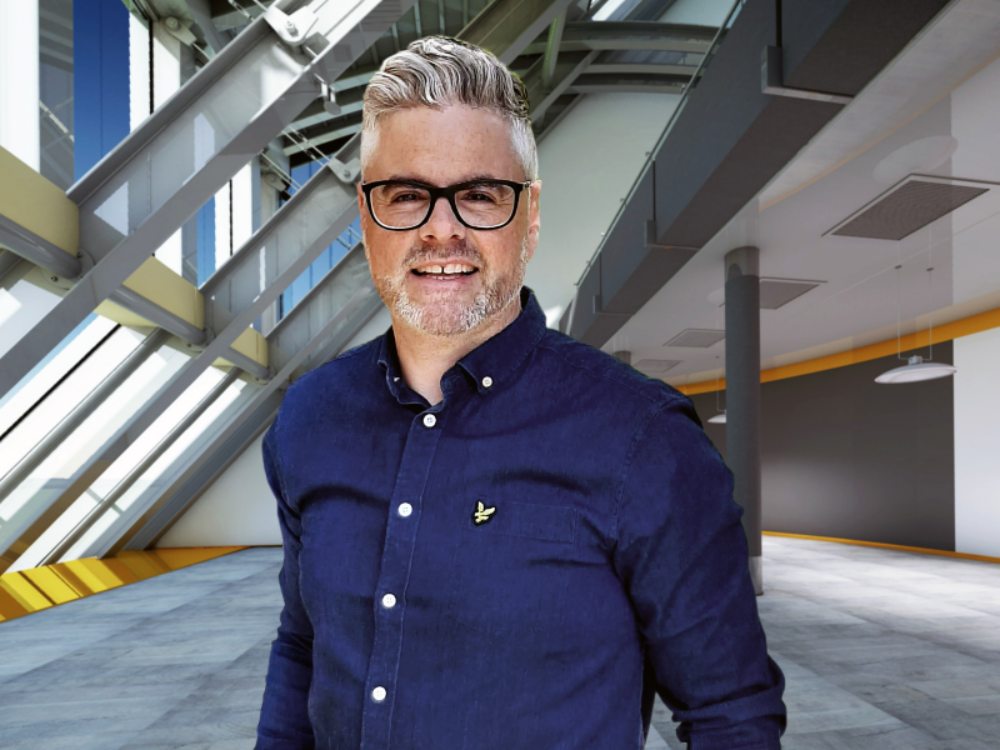 John Clancy, founder and CEO of Galvia
Formerly known as Chatspace, Galvia is a a decision intelligence platform that supports organisations to make better decisions through their data. The Galway business since 2017 has worked with some of the largest companies in the world including Nestlé and Atos as well as introducing an AI powered student engagement platform for NUI Galway. "Project Management is integral to enterprise," Galvia CEO and founder John Clancy told ThinkBusiness.ie. "The vast majority of work is and will continue to be project-based. Studies show that half of all projects underperform and one third fail and it is estimated that failed IT projects cost enterprises €250bn a year across the US and Europe. Management is often limited to the subjective optimism or pessimism of project managers which can result in unnecessary and costly micromanagement."
Earlier this Getvisibility revealed plans to to expand its machine learning engineering and data science department to 30 people.
The Cork business has developed an AI-powered platform for data discovery, classification, security and governance.
The AI Academy is being developed to attract the right talent into the organisation, particularly for the machine learning engineering and data science department which is set to expand to up to 30 people during the said period.
Irish-led but born in San Francisco, Intercom is a customer communications platform that uses AI to help businesses provide personalised customer support. Intercom helps businesses deliver ongoing engagement to prospects and customers through personalised and in-context communication across channels, including in-product, messaging, email and more. Intercom's technologies are used by more than 25,000 organisations worldwide, including Amazon, Atlassian and Lyft Business. More than 600m end users actively use Intercom every month, sending more than 500 million messages.
Alan Holland, Keelvar
UCC spin-out company Keelvar's technology addresses inefficiencies in the global trillion-dollar procurement marketplace.
Its sourcing technology – which leverages AI, data science and smart sourcing bots that run on autopilot – empowers customers to make crucial supply chain decisions quickly and confidently amidst ongoing change and disruption.
"Procurement is broken. Costs are out of control, capacity is scarce and disruptions are everywhere. This dynamic makes it incredibly difficult for buyers and suppliers to remain agile, manage risk and strike deals," said Alan Holland, founder and CEO of Keelvar.
"We see an immense opportunity to alleviate economic and supply chain bottlenecks by making the sourcing process easier, faster and more intelligent. Our technology fundamentally changes what's possible by offering a new approach to intelligent automation and optimisation."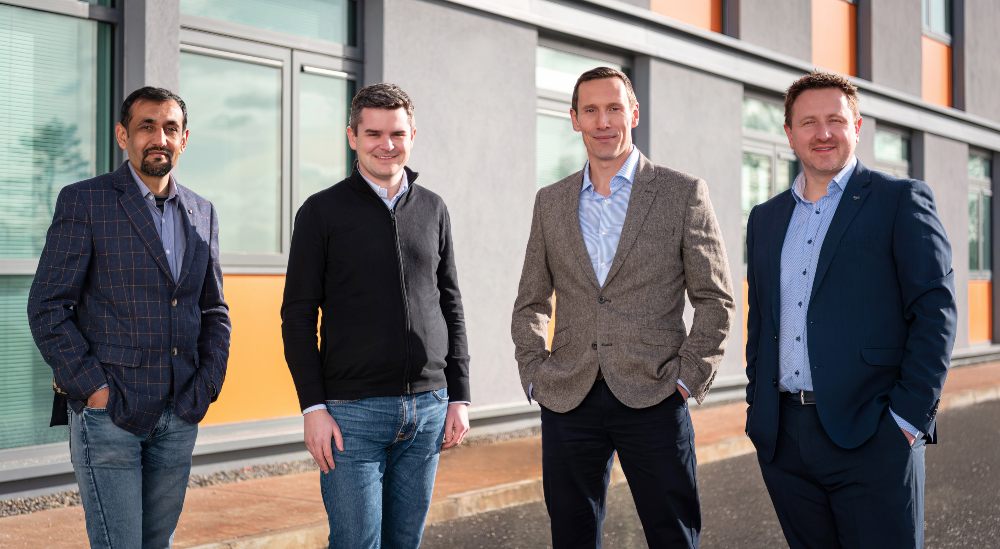 Klearcom co-founder Satish Barot; Furthr VC partner, Colm O'Sullivan; and Klearcom co-founders Mark Rohan and Liam Dunne
Using Artificial Intelligence (AI) and machine learning, Waterford business Klearcom tests Interactive Voice Response (IVR) systems used by businesses to manage incoming calls. Operating across four continents, the company's global client base spans all industries and includes large multinational pharma, enterprise software, credit card and emergency services companies.
The business recently raised €1.5m in an investment round led by Furthr VC with Enterprise Ireland and HBAN's Bloom Equity syndicate also contributing to the round.
Klearcom is currently on-track to grow to a team of 50 by year-end 2024, while revenues are expected to more than double this year. The investment will support the team growth and the company plans to add to its technical, marketing and sales teams. Its technical team will be based in Waterford, while marketing and sales hires will be split between Waterford and the US.
AI technology revealed by Learning Pool helps companies identify and respond to skills gaps as they emerge in their organisations.
The Derry business is leveraging the know-how of People-Analyltix, a Swiss AI pioneer it recently acquired.
Learning Pool said its new technology reflects a profound change in learning technologies and a fundamental shift in how organisations think about talent and development.
"Every global enterprise is struggling to attract and retain skilled employees, and the widening skills gaps that are stopping businesses from growing at the pace they desire are apparent in every boardroom conversation," said Ben Betts, CEO of Learning Pool.
"Learning Pool's acquisition of People-Analytix, and the subsequent advancements it will bring to our platform, means that we can now give customers the power to automatically address skills gaps as they appear. It is a tremendously exciting technology and a fundamental component in our wider mission to support talent development in creating extraordinary performers."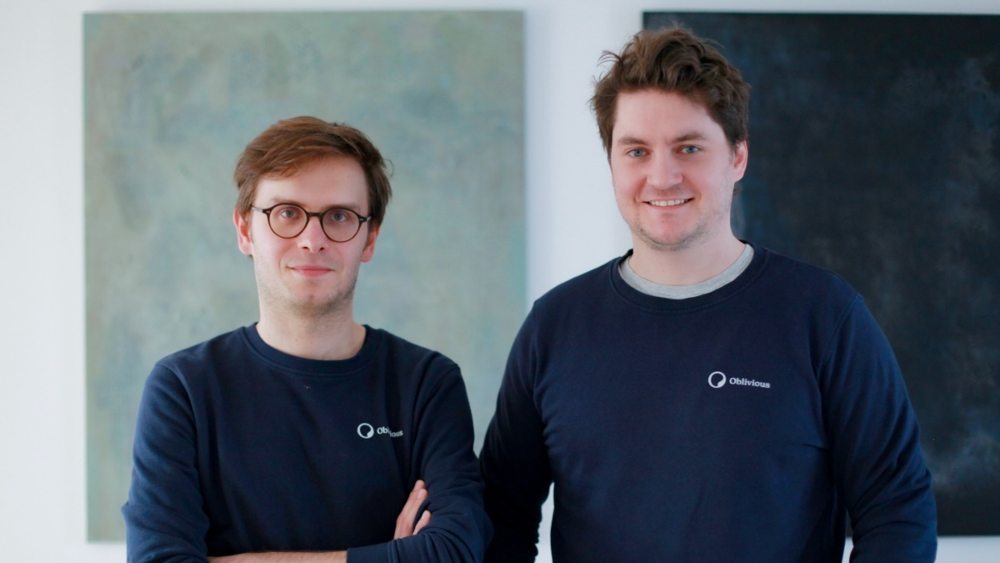 Oblivious founders Robert Pisarczyk and Jack Fitzsimons
Oblivious AI has developed pioneering privacy enhancing technologies to help organisations keep sensitive data safe while creating insight opportunities for the data owners. Oblivious AI recently secured $1.05m in an initial seed funding round from investors that include Atlantic Bridge, Act Venture Capital, Hustle Fund and a group of angel investors. The NovaUCD-headquartered company, which was co-founded in 2020 by Robert Pisarczyk (pictured) and Jack Fitzsimons, will use the funding to build out its core team, further develop its initial product offering, and continue to work closely with its early customer base.
Outmin provides outsourced accounting and bookkeeping services for small but scaling companies, leveraging AI and cloud technology to create a best in class experience. The business recently raised €1.5m in seed funding to tackle the distraction of admin, with an initial focus on accounts and bookkeeping. Outmin co-founder, Ross Hunt, said: "90pc of the world's businesses are SMEs, but for a variety of reasons, SME professional services today do not reflect the modern world. We believe that tightly integrating accountants and book-keepers within a cutting-edge data science and machine learning platform is the first step to enable a revolution in SME professional services and our explosive growth to date has already validated our innovative approach."
Protex AI develops an AI-powered proactive health and safety technology that enables an injury-free industrial workplace.
The business was founded in Limerick in 2021 by CEO Dan Hobbs and chief technology officer Ciaran O'Mara.
Protex AI uses computer vision to identify health and safety issues and reduce injuries.
The business last year raised $18m in a Series A round led by Notion Capital with participation from Playfair Capital, Elkstone and Firstminute Capital.
"The strategic investment from both Flexport and SCOR Ventures is a clear indicator that there's a need for technology-based solutions to radically improve safety standards in the industry," Hobbs said at the time.
"Protex AI has a compelling proposition to address this need. With the cost of workplace accidents estimated at $171bn in the US alone due to losses in productivity, insurance, and medical expenses; safety technology is a growing space as companies look to prevent huge losses in costs and time."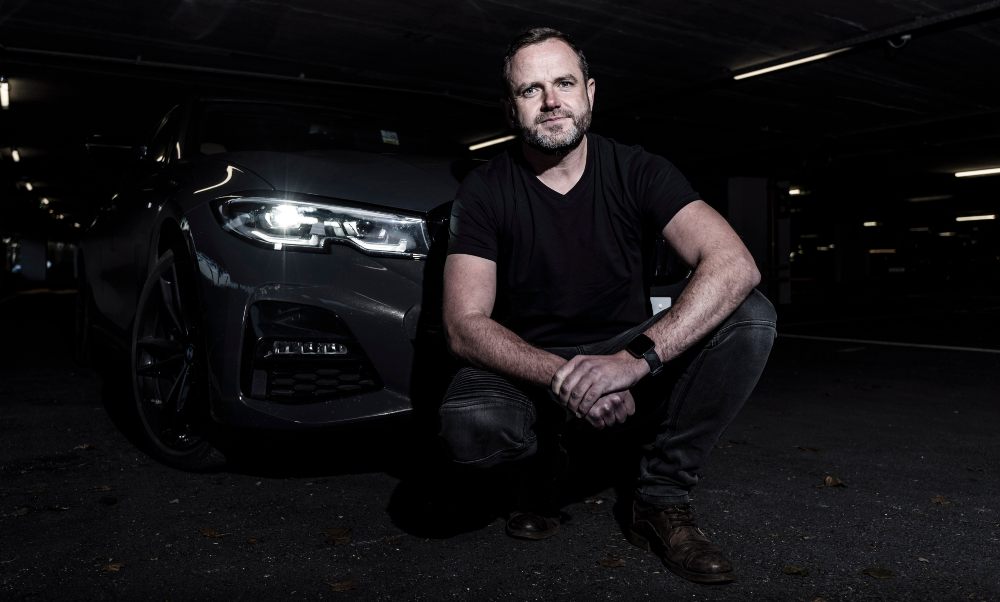 Provizio CEO Barry Lunn
Provizio is a Limerick tech business founded by entrepreneur Barry Lunn with the ambition to make its autonomous accident-prevention technology in cars as ubiquitous as seat belts
Lunn, who sold his previous business Arralis an aircraft radar technology firm, for a reported $50m in 2017, set about assembling a dream team of experts in robotics, artificial intelligence (AI) and vision-and-radar sensor development.
The product is a five-dimensional sensory vision system that will augment drivers' capabilities and prevent accidents in real-time and beyond line of sight.
Provizio has raised $6.2m in funding from a range of investors including Movidius founders Seán Mitchell and David Moloney, automotive entrepreneur Bobby Hambrick as well as the European Innovation Council and Act Venture Capital.
An estimated 1.35m people are killed every year in road traffic accidents with more than 20m injured, according to the World Health Organisation, costing more than $2trn in the US alone.
94% of these crashes are caused by human error. Lunn wants to fix this by creating a device that can be installed in most cars for a unit cost of less than $100.
"Augmenting the human driver without being intrusive is the next generation of safety," Lunn told ThinkBusiness recently.
Irish businesses are being called on to enter the procurement process for a €5.6m procurement process for an EU Horizon Europe project called CircularPSP.
Sandyford Business District (SBID) has been successful in being nominated to be part of the pre-commercial procurement process.
The consortium is searching for companies providing NLP (Natural Learning Processing), platform, and AI solutions along with Circular Economy expertise.
"As an organisation, we are focused on enabling and empowering businesses to compete for success at every level, so we are delighted to begin the pre-commercial procurement process which provides a terrific opportunity for platform and AI solution providers," explained Ger Corbett, CEO of Sandyford Business District.
"We encourage all relevant suppliers to make a pitch for the CircularPSP funding stream. To have businesses in Ireland competing for European projects will only serve to demonstrate our capabilities and the sheer breadth of talent and innovative ability that exists here."
Shopbox AI is focused on bringing high end Artificial Intelligence to any size of online retailer in order to generate more revenue from online shoppers and compete in a highly competitive space. This is done through an easy to integrate AI product hyper-personalisation platform, already proven to work in over 50 online retailers. The basic issue online retail faces is extremely low margins driven by the ever increasing cost of ads. By "wrapping" the store around the customer, Shopbox clients typically see a 3x increase in conversion. The business was founded in 2020 by Alan Gormley (CEO) and Tariq Zaki (CTO).
Leitrim business Skellig AI holds the keys to Ireland's industrial and manufacturing future by bringing experienced engineers up to speed with the latest AI and machine learning skills.
Led by founder Iain Keaney, Skellig.ai's programs are taught with a Top-Down approach, which means participants get a chance to build their own AI models from the very beginning. This gives the participants a more practical experience and improves memory retention.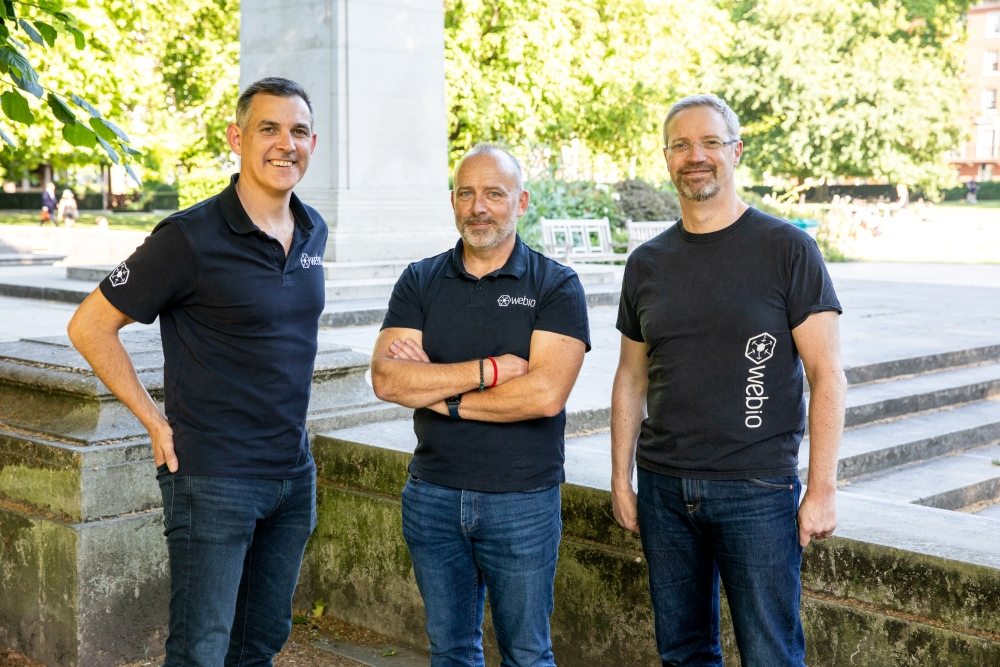 Webio co-founders Cormac ONeill, Mark Oppermann and Paul Sweeney
Dublin and Limerick-based Webio provides conversational middleware for very large companies in retail, financial services, and utilities. Founded by Paul Sweeney, Graham Brierton, Mark Oppermann and Cormac O'Neill, Webio operates in the conversational AI market which is expected to grow to €11bn by 2024. While its customers have been predominantly in the Irish and UK markets, Webio has recently secured several key partnerships in Europe and the US, laying the foundations for future growth. Last year Webio secured $4m to scale its conversational AI technology for use in the collections and payments industry worldwide. The Series A investment was led by Finch Capital.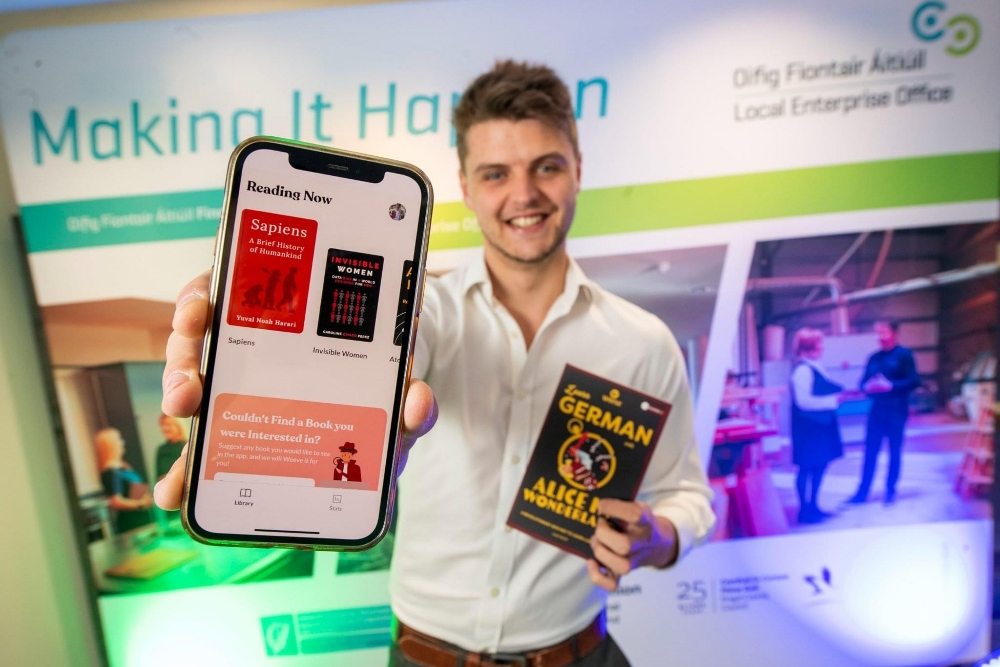 Irish start-up Weeve helps people to learn new languages by weaving them into popular books. Founded by Cian McNally, Evan McGloughlin, Oisín Morrin and Aaron Connolly, Weeve aims to make learning new languages fun. ""Our Weeve application acts as a reader or audio player for weeves. Weeves are condensed 15-30 minutes summaries of the best-selling non-fiction titles," McGloughlin explained. "Our AI technology matches users to the perfect series of books based on their own individualised learning goals. From economics and startups to sex and relationships and everything in between, all while seamlessly acquiring a language of their choice."