In the 'garden of Ireland' a major redevelopment at the Arboretum Garden Centre in Kilquade, Co Wicklow, will generate 25 new jobs.
Arboretum, the independent family-owned garden and lifestyle centre located in Kilquade, Co Wicklow has started work on the €4 million redevelopment of its 2,390 square-metre garden centre.
The investment will result in 25 new jobs, bringing the total national workforce of Arboretum to 195 people.
"This investment will future-proof the business for many years to come, creating a really comfortable, enjoyable place to shop and socialise"
Arboretum is an award-winning garden centre and lifestyle retailer. The family business, founded in rural County Carlow in 1977 by horticulturist Rachel Doyle, is today a €14m turnover enterprise employing 170 people in three locations; the flagship store in Leighlinbridge, Carlow; Arboretum Kilquade, County Wicklow, acquired in 2015 and Arboretum Urban Green, a version of the brand's offering aimed at city centre gardeners, opened in May 2023 on the first floor of Chapter's bookshop on Parnell Street, Dublin.
Sustainable technologies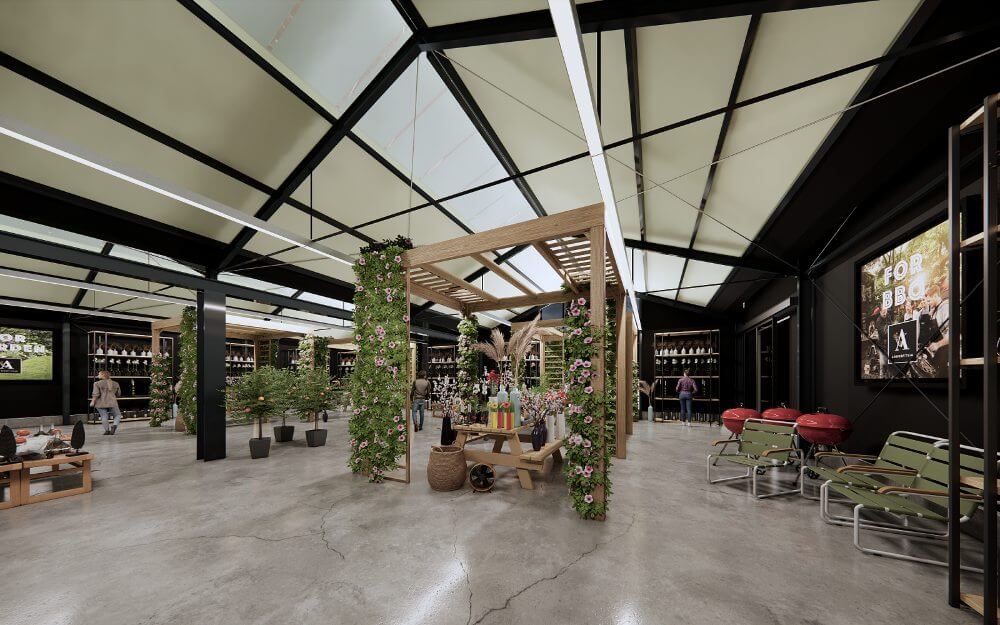 When work is completed in Kilquade in Spring 2024 the entire retail space – including the garden centre, health and wellness, fashion and gifting sections and food hall – will be roofed. The popular restaurant will overlook the 17 beautiful exhibition gardens and accommodate over 100 diners.
Arboretum Kilquade will remain open throughout the entire refurbishment period albeit with a pared back offering from a special temporary structure which will house a café, garden plants and gifting ranges.
"We're delighted that work has got underway," said Fergal Doyle, co-owner and chief commercial officer at Arboretum. "This investment will future-proof the business for many years to come, creating a really comfortable, enjoyable place to shop and socialise. We're very excited about the future of Kilquade. Thanks to our customers and the local community for their support and bearing with us during construction works."
The redevelopment will incorporate sustainable technologies. Rainwater will be harvested and used to water plants in the garden centre while solar panels will generate renewable electricity.
Building contractor Cascade Group has started on site work, the company has a proven track record in successfully delivering landmark, bespoke residential and commercial projects across the country. In addition, the Doyle's commissioned international garden centre specialist Rabensteiner contractors to develop what will be their first garden centre in Ireland. Based in Italy and Germany Rabensteiner is renowned for their innovative design and expertise in bringing environmental technology and sustainable solutions to their projects. 25 construction jobs will be created on site during the redevelopment phase.
When finished the floor area of the new development and the current 17 exhibition gardens will span an impressive six acres.
Barry Doyle, CEO, Arboretum said: "We are delighted that work has now commenced. I am excited at the prospect of working together with all our contractors to create a stylish destination for all our customers, visitors, and the local community alike."
The project is designed by Rabensteiner. CS Consulting are the engineering consultants and design team leads, Conway McBeth are the quantity surveyors and Cascade Group are the main contractors. Sustainability elements is managed by Keylon Engineering Design Ltd.