An architect and master craftsman from Galway has turned a lifelong love of design and construction into creating birdhouses that mimic classic Irish domestic architecture.
Raymond Kenny, a master craftsman based in Craughwell, Co Galway, has taken the birdhouse to the next level with his business Cuckoo's Garden.
Kenny has practiced as an architect for over 30 years, where creating a comfortable, sustainable and shared environment is part of everyday thinking. It is easy to see that designing and manufacturing birdhouses is not a departure for Raymond but an extension of his lifelong love of the design and construction of homes.
"Most people are unaware that each species of garden birds have their own special requirements from birdhouse or nesting box which mimics that found in the natural environment, offering security, shelter and a safe habitat"
Kenny takes his craft seriously. No detail is missed in the design and creation of the birdhouses. His finest creation is a detailed scale replica of the classic Irish thatch cottage that once sprinkled the Irish countryside.
In the thatch house birdhouse, Kenny has painstakingly recreated all of the fine elements of the original 17th century home down to the thatch roof. Each house comes pre-assembled, is made from sustainable materials and are protected from the elements. This means the Irish thatch birdhouse from Cuckoo's Garden will last for many years to come.
Over the years Cuckoos Garden has established a very good reputation among its customers as well as bird experts that never hesitate to recommend Cuckoos Garden.
However, during the Covid-19 pandemic, Kenny realised the necessity of opening an online outlet to reach out to the vast community of online customers, especially overseas buyers.
"Providing a rare combination of functionality and design we have been serving our valued customers all around Ireland. However, many outsiders who were made aware of our bird houses were also looking for an easy way to shop with us. We wanted a way to reach those customers and came up with an online platform for our valued customers across the world", says the designer Raymond Kenny.
"Our newly launched website gives the interested buyers an avenue where they can visit our online shop to get access to our best creations like our Thatch Cottage design", he explained.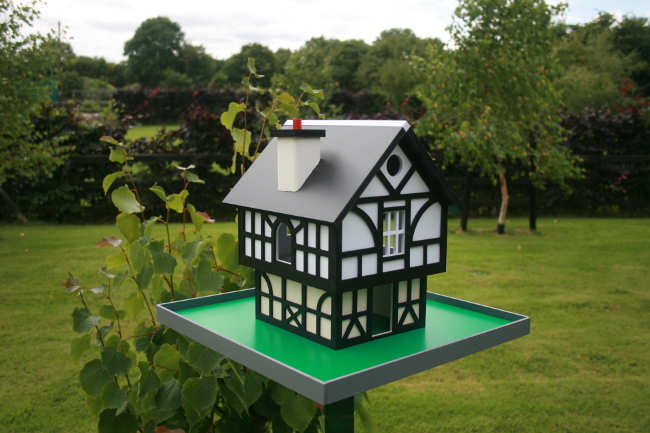 What is the problem you are trying to solve and the size of the market you are addressing?
The first problem I am trying to solve is to inform the bird loving public what is a good and safe Birdhouse or nesting box and which one is suitable for the species of birds native to your area. We at the Cuckoos Garden have found that a large percentage of people who love birds are unaware of the technical requirements that each birdhouse must meet to be a safe, environmentally friendly and to be effective product. Most people are unaware that each species of garden birds have their own special requirements from birdhouse or nesting box which mimics that found in the natural environment, offering security, shelter and a safe habitat.
For years birdhouses and nesting boxes have been made from scrap wood, or unintentionally form contaminated materials which are harmful to the birds and not suitable for their intended use by the DIY enthusiast. This has come about from misinformation being handed down or passed on regarding the design requirements, omitting the special needs of each individual Bird species. The materials used for the manufacture of each Birdhouse or Nesting Box must be first and foremost safe for Birds, free from containments like wood preservatives, harmful paints or materials that would distract or frighten the birds. The Cuckoo's Garden consulted on an ongoing basis with BirdWatch Ireland and especially Niall Hatch during the design process of our Birdhouse range and only when we had fulfilled all the requirements, did we proceed to manufacture.
We also found when informed correctly, people were both amazed and appreciative and now were more willing to purchase the correctly design product produced by ourselves at The Cuckoo's Garden. The market in Ireland for birdhouses and nesting boxes for our native species of garden birds is high and now, with people having a growing interest in nature and all things environmental, we at the Cuckoo's Garden are trying to grow a sustainable market share both at home and internationally. We can only do this by creating awareness of the native bird's requirements and the matching design of our birdhouses.
What is your core product and service about and how does it work?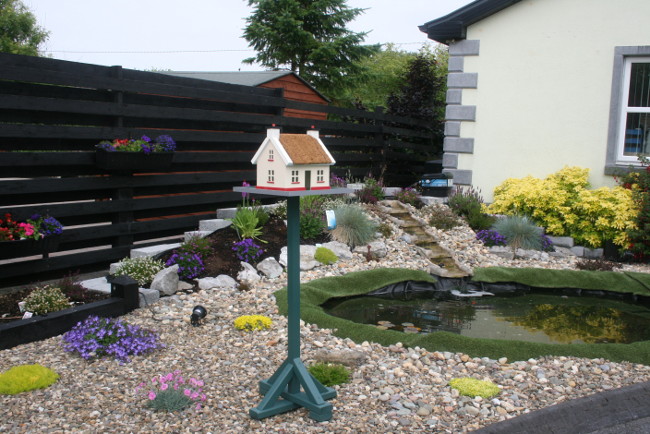 Our core product is birdhouses, feeder and bird nesting boxes. Our products range has been developed over the years with close consultation with bird specialists like BirdWatch Ireland to meet the technical requirements of individual bird species, while simultaneously meeting the general public's requirements and expectations which are somewhat different. For the most part the general public loves the native garden birds and are always egger to feed and look after them at every opportunity. However they would also like the Birdhouses to be a piece of garden furniture in their own right, this is why Birdhouses nearly always resembled dwelling houses occupied by humans for personal designs requirements or for nostalgic reasons, be it current or historical which often reflected their heritage.
We at the Cuckoos Garden have tried to blend these two separate requirements and came up with a range of designs that technically meets the requirements of the birds and the householder. As previously stated most birdhouses on the market are technically incorrect in size, security, insulation and predator control. The designs in some cases are harmful to birds, made from contaminated or harmful materials, not to mention inferior materials that decay in a very short period of time, mere ornaments. With this in mind our handmade designs at the Cuckoos Garden are developed to be water resistant, maintenance free requiring no painting and fit for purpose while meeting the householder requirements of contemporary and historical dwelling designs. To make the customers shopping experience more enjoyable and user friendly we during the design process gave great thought to the assembly, packaging and distribution of our products.
Who are the founders of the company and what are the experiences that encourage you to be an entrepreneur?
My wife Olive and I both have been involved in the architectural and engineering design business for years. During the design process of both commercial and residential developments, the soft integration into the surrounding environment of any new or refurbished building is a must. Close consideration of the impact of any new development must be considered, to minimize any negative impact and ideally create a positive impact. This is done by assessing the topography of the site, current and proposed structures, habitats, waste treatment, and possible hazards, where possible create a development which is sympathetic to its surroundings, the environment and if at all possible improve on what currently exists. I have always believed that good design always took account of nature and other cohabitating wildlife species, they bring balance to the environment and a sense of relaxation to the residential or working environment.
Are you raising funds at the moment?
Currently I am not seeking funds for the development of the currents product as the as I have financed it myself, However developments of new products will always be ongoing. I have applied several times in the recent past to avail of the marketing grant especially under the Covid-19 grants, however this has been oversubscribed. I need funding like this so badly. Proper and effective marketing is what I need for my business which I have identified for some time. The product has been greatly received in the marketplace with the little promotion it got. I have opted for online trading as this will give me a direct contact with my customer and a better feedback for future designs and market share.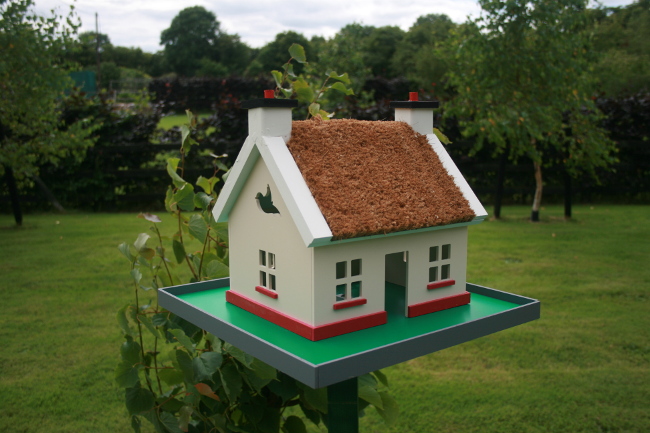 What is the biggest mistakes or lessons you have learned so far?
I have tried repeatedly to seek assistance from organisations to seek help with the marketing for the product, however each time they were oversubscribed or did not have the funds and I attend a number of courses which were of little use. A lot of time was lost over this. Marketing and product awareness is key to success. I now would have developed a marketing strategy alongside the development of the product. The big difficulty is that each product / business has to be marketed in its own individual way and some marketing strategies are not readily visible. It can be costly without money. We do not have the marketing power nor the funds to inform the public of technical specification for each birdhouse, which would make our product stand out.
What advice do you have for fellow founders?
My advice to anyone at start-up or early development stage is to have as much communication with other entrepreneurs as they possess the understanding, a lot of well-earned knowledge, fast track solutions and approaches to some problems. Most entrepreneurs are only two willing to help and assist you in your start up advice, all you have to do is to listen and abstract what is relevant to you and your business, This should be a process that should follow you all throughout your life, your nugget of wisdom could come from anywhere and at any time.
Pictured at top: Raymond Kenny in his workshop
Written by John Kennedy (john.kennedy3@boi.com)
Published: 10 August, 2020