Uncrewed surface vessels made by Louth business XOCEAN have the potential to transform ocean exploration as well as offshore wind farms by gathering whole oceans' worth of data.
To many the idea of robotic drones patrolling our seas might sound like something out of science fiction, but it is very much technological fact. A young Carlingford-based business called XOCEAN led by James Ives has developed uncrewed surface vessels that are proving to be a win-win in terms of cost, the environment and safety.
The vessels allow large businesses such as energy companies to survey the ocean floor to do everything from discovering minerals, maintaining important fibre optic telecoms networks to surveying for suitable locations for offshore wind farms.
"Offshore wind is probably the fastest growing sector for us. We've operated with a large majority of the offshore wind farms around Europe"
Crucially it means that vessels, which can be controlled onshore, can patrol for longer and do so in a way that won't endanger life.
Safe passage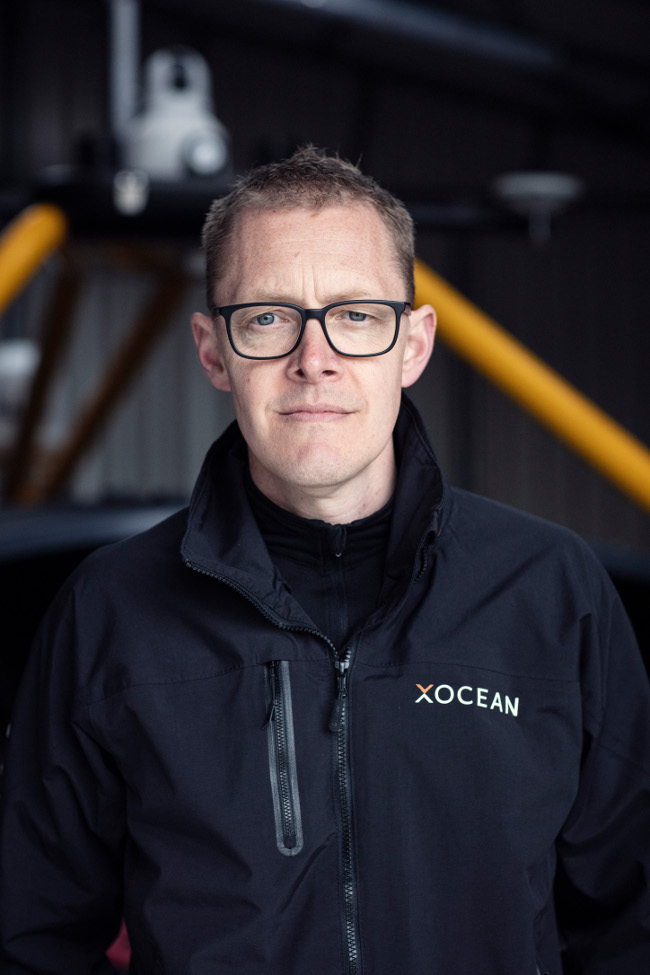 XOCEAN CEO and founder James Ives
"Our product is data. Every day we are listening to our clients and they are finding other types of data that they would like us to collect"
In recent months the company secured €1.7m in grant funding from Blue Economy Window, an EU programme funded by the European Maritime and Fisheries Fund (EMFF) and the Climate Infrastructure and Environment Executive Agency (CINEA).
The company said that the funding will support the product market launch in Europe, North America and Asia resulting in over 1,000 direct and indirect jobs in three years.
An engineer by trade, Ives previously worked at an ocean technology business for more than a decade before deciding to start XOCEAN in 2017. The opportunity he sees is to capture opportunities in the global ocean economy which is projected to double by 2030. However, a significant knowledge gap remains with 95pc of the world's oceans still unmapped. By bringing uncrewed vessels to the waves, this knowledge gap could be filled.
"In my previous company one of the things we used to do was buy a lot of ocean data. Any project you need to do in the ocean you need data to do it. I couldn't help but think there could be a better way to get that data without having to put a boat out to sea with a crew on board.
"And the idea was to develop a robotic system that could do the same activity. One benefit of this is safety; anytime you go off shore there is an inherent risk in that. Another benefit is the environment; the system we've developed has about 1,000th the emissions of a conventional survey vessel. And another benefit is cost: if we can deliver the data at a really high quality at a lower cost then it is a win-win altogether.
"And these three points align with the vision of many of our customers who are focused on the environment, cost and safety."
Sailing the high seas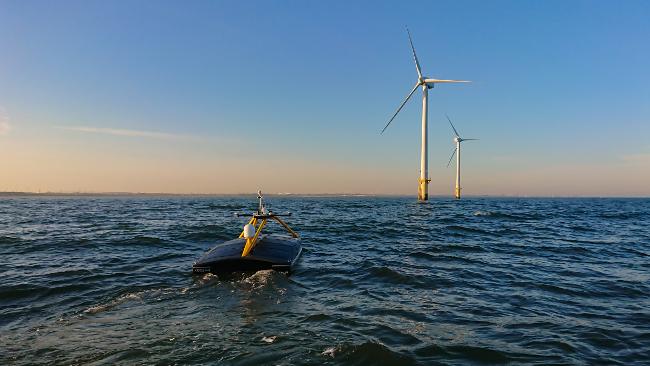 To date, XOCEAN has operated in 14 countries, delivering over 100 projects including seabed surveys on 16 offshore wind farms for clients such as SSE Renewables and Ørsted. In the last 12 months, XOCEAN has doubled the size of its team to 82.
Clients include oil and gas companies such as BP, renewable energy companies and government agencies such as the Canadian Hydrographic Service.
"Offshore wind is probably the fastest growing sector for us. We've operated with a large majority of the offshore wind farms around Europe. An offshore wind farm requires data over a 30-year lifespan from developing the farm, constructing the farm to 25 years of operating the farm to in the end decommissioning the farm. Throughout the entire period it needs data."
The XOCEAN vessels map the seabed to pinpoint accuracy using high-resolution sonar. "This can be used for planning where the turbines are going to be located to planning the route for the cable going to shore. This involves a lot of routine surveys of the seabed and the foundations, depth of burial of the cables and more. A lot of it is about preventative maintenance and management of the wind farm. We use many different types of technology to penetrate the seabed and gather important data."
Ives describes the XOCEAN vessels as being the size of an average car but half the weight. The company outsources their manufacture and then crams its technology on board to be the brains of the vessel.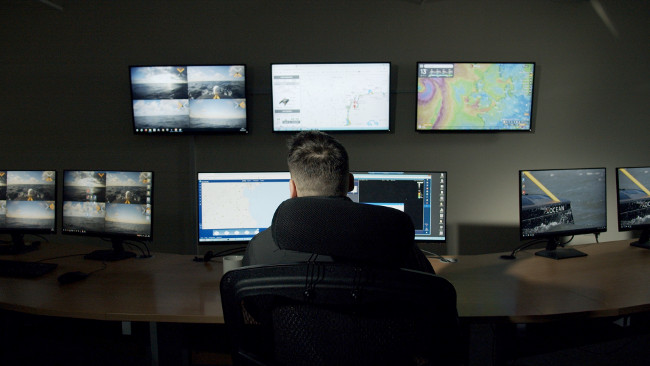 The boats are festooned with all kinds of wireless technologies from radio to satellite and sonar to give an all-round accuracy of location and data gathering as well as awareness of other boats. "Right now we have three vessels quite a long way out in the North Sea doing survey work. But the pilots who are managing those vessels are sitting at home but have a direct connection to the vessel through a secure satellite connection. So they're sitting there getting the camera images, the situational awareness data from the boat and more while they're sitting in today's world at home with a good broadband connection using a reasonable and affordable laptop.
"Our product is data. Every day we are listening to our clients and they are finding other types of data that they would like us to collect. In the first year of being in business we did about 17 days of ocean operations. In the second year we did about 88 days of operations. This year we are doing more than 400 days' worth of operations using our uncrewed vessels."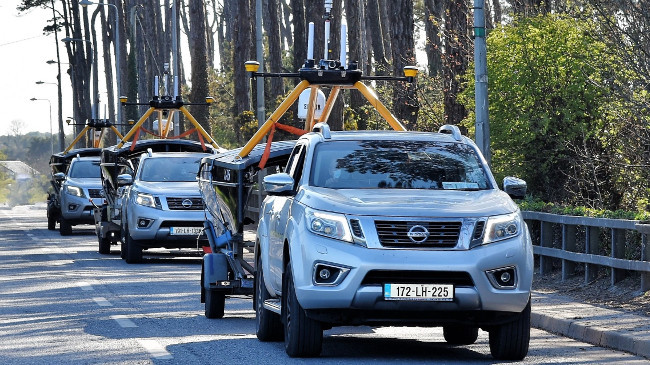 The boats themselves are hybrid vehicles similar in concept to hybrid vehicles on today's roads, consisting lithium ion batteries, a solar array and small micro-diesel generators.
Ives said the business is hurtling towards employing 100 people this year. "Things are growing very fast for us. We have delivered more than 100 projects to date and more than 21,000 hours of survey time were performed on our systems. We have operated everywhere from North America to the Caribbean, all around Europe and out into Asia.
"We've tripled our revenues in the past year, even with Covid-19 and working remotely.
"Ultimately it is the data we gather for our clients, the safety, the cost and the low carbon footprint hits the right buttons for what our clients are looking for."
By John Kennedy (john.kennedy3@boi.com)
Published: 25 June 2021