Podcast Ep 72: From chef to medtech entrepreneur HidraMed's Suzanne Moloney talks about how necessity really was the mother of invention, inspiring her to create her HidraWear easy-to-use wound dressing system for people living with chronic wounds.
Suzanne Moloney was always something of an entrepreneur. At a young age in school she cultivated products from magazines to bracelets that she sold to her classmates. But it was while working as a pastry chef that she decided to turn the challenge of a skin condition into a fast-growing medtech business that is focused on the $23bn global wound care market.
Her company HidraMed Solutions has developed a wound dressing system that supports people with Hidradenitis Suppurativa (HS), a debilitating disease of the skin that affects one in 100 people. It causes lesions and wounds to form on delicate areas of the body such as the armpit and groin, but can occur almost anywhere.
"Part of the reason why I was really compelled to keep going with what I was doing was actually from speaking to other patients and realising it was a problem for a lot of other people and not just myself, and no one was doing anything about it"
Traditional dressings require adhesives to stay on, which causes irritation and further skin damage. HidraMed has developed a technology called HidraWear, which enables quick and easy dressing changes and secure dressing retention.
For her innovation and the promise of her business Moloney was recently chosen as The Irish Times Business Person of the Month, an award run in association with Bank of Ireland.
A fully baked idea
She explained that while she developed the condition as a teenager, she wasn't diagnosed with HS until she was 22.
Moloney initially embarked on a career as a pastry chef and established her own bakery in 2012. Her HS condition was a constant reminder that there was an obvious need for proper wound care products and she investigated potential routes to market.
"I had this idea for a wound dressing to help me manage my condition, which requires regular wound care. A difficult part of the disease is it is very painful and can limit your mobility and you endure chronic fatigue and various other complications because of it. I just wanted to get out and about and live my life and I didn't want to be worrying about a dressing falling off. One night I was out on a hen night and a dressing I had worn kept falling off and that was the last straw for me. There had to be a better way."
Various efforts to develop a product were frustrated until a former client of her pastry business recommended she talk to the National College of Art & Design (NCAD). This set her on the correct path by working with the college's medical device department and securing an Innovation Voucher to develop a prototype.
This led her to taking part in the BioExcel accelerator, a partnership programme funded by Enterprise Ireland, Galway University Foundation, the Western Development Commission and Bank of Ireland.
Dublin-based Moloney upped sticks and moved to Galway, initially for six months to see if her product had a chance. "It was meant to be six months but it turned into me moving to Galway full-time and setting up a company on the university campus. I haven't looked back."
Her mission is to make life easier for people with HS and other chronic skin wounds. "Not all patients with HS will require wound care, but a lot of them do. And there's a significant burden on the patient. The most commonly used dressing varieties are where you are applying and removing adhesive dressings every day, sometimes many times during the day. And that can really damage the skin and the surrounding skin.
"So it's a big problem And part of the reason why I was really compelled to keep going with what I was doing was actually from speaking to other patients and realising it was a problem for a lot of other people and not just myself, and no one was doing anything about it."
Instinct and insight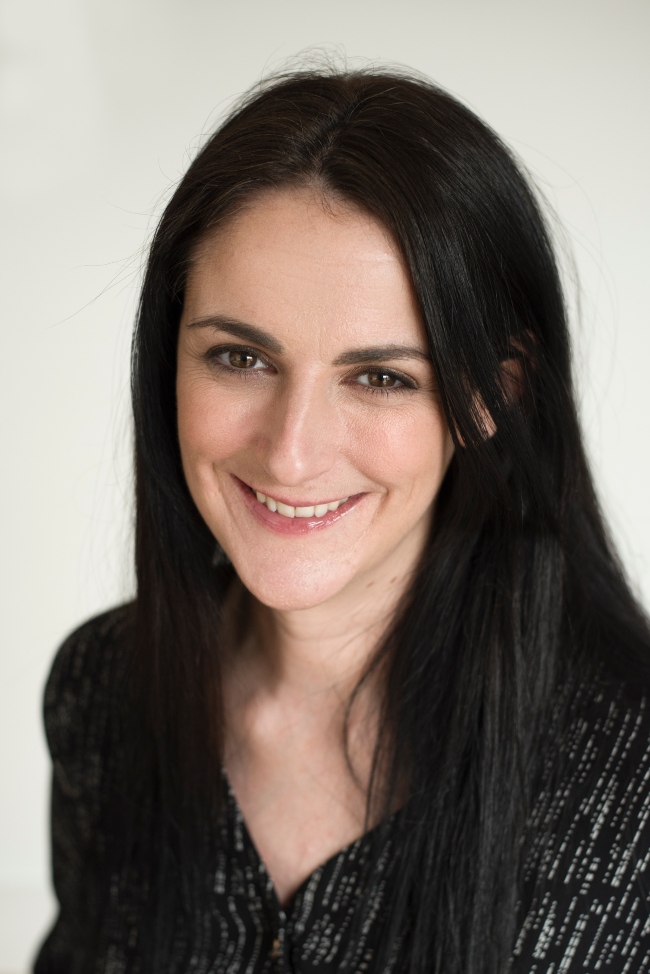 Suzanne Moloney, founder and CEO of HidraMed Solutions
Moloney's first product HidraWear AX was for managing HS in the axilla. HidraWear AX is a three-part kit for managing HS wounds that includes a super soft medical garment; a super-absorbent, body conforming wound pad; and an external fastening tab.
The company now has four different garments on the market including a female top, a male top, a unisex top and briefs for men or women. "When used together they fix and secure the dressings in place."
Commercialisation of the products meant ensuring they could be available through health services not just direct-to-consumer. "We want to be as accessible to as many patients as possible. In the past month we have been listed on the PCRS in Ireland so the product is available to medical card patients and patients on the drug payment scheme in Ireland. Our key priority for the rest of the year and into next year is replicating that in markets like the UK, Germany, the Netherlands and the USA."
Moloney said HidraMed is also currently fundraising and aims to scale up the business in these key markets.
She recalls always being entrepreneurial, especially as a child. "I'd be doing little cake sales outside my house. When I was in school I had a little magazine that I used to sell for 50p to my classmates. And I did bracelets and hair wraps. So I've always enjoyed making and selling things and I've always been quite driven."
Many of her instincts and insights were also informed by her father's pharmacy business. "I'd go in there and clean the shelves and work in the dispensary. So there was always an element of being self-employed and entrepreneurial."
The operational side of being a chef and running a bakery has also informed her work ethos. "Working in kitchens translates really well into any organisation. In particular, teamwork and being prepared. If you're not prepared, things fall apart."
As well as resilience, she has learned to believe in herself. "What I have learned in the last couple of years, and in particular when I opened my bakery, is that if you put your mind to it you really can achieve things. My journey into medtech has been an interesting one because when I was in the bakery I was the most skilled and qualified and I knew everything," she concluded.
"And then I moved into an area that I had very limited knowledge and I had to really trust the people around me to help me achieve what I was trying to achieve."
HidraMed founder and CEO Suzanne Moloney was recently named The Irish Times Business Person of the Month, in association with Bank of Ireland.
By John Kennedy (john.kennedy3@boi.com)
Published: 28 June 2021