As Ireland's retail sector reopens, Bank of Ireland head of Retail Owen Clifford outlines five key tips for retailers to remain relevant in a changed consumer landscape.
As Irish shops reopen, hopes are high that retail businesses will enjoy a considerable sales bounce.
Ibec group Retail Ireland expects Irish consumers to spend over €3bn on debit and credit cards in shops in the next month, €800m more than over the same period pre-pandemic.
"Greater cohesion between the physical store network and the online platform is now an imperative"
Despite the very positive news on reopening, the group said the sector was nevertheless concerned about the longer-term outlook and urged that Government supports for vulnerable businesses must continue.
Tips for reopening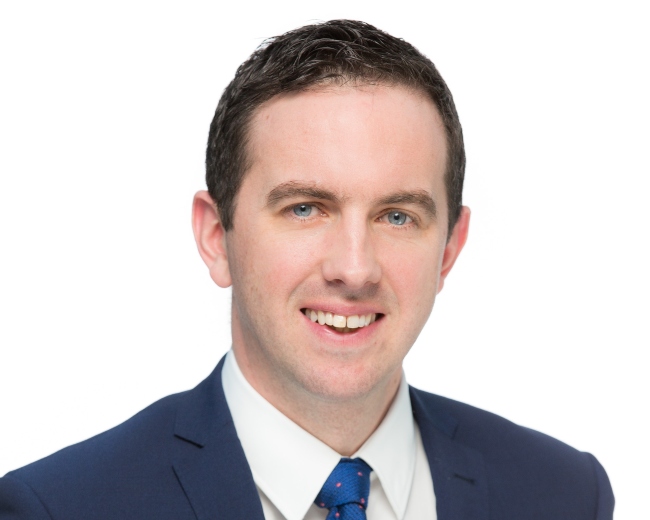 Owen Clifford, head of Retail Sector, Bank of Ireland
The phased reopening of non-essential stores coupled with the accelerated roll-out of the vaccine programme signals renewed positivity for many within the Irish retail sector.
As retailers seek to embed initiatives that will support a long-term sustainable model for their business, Owen Clifford, head of Retail Sector at Bank of Ireland outlines the following five areas deserve due consideration:
Personalised Customer Engagement: The pandemic has weakened brand and store loyalty significantly. Personalisation – essentially taking the time to really know and understand your customer is a powerful tool to strengthen the connection to the retailer, win consumer loyalty, and draw customers into stores. A combined use of in-store personnel knowledge and data analytics will be key in this regard to drive a non-invasive but highly personal service for the customer.
Omnichannel in action: Many retailers now recognise that their online platform is the "front-door" of their store. Greater cohesion between the physical store network and the online platform is now an imperative. The physical store will need to evolve to be both a showcase for the brand and an efficient micro-fulfilment hub – facilitating improved click and collect offerings, faster home delivery and cost effective product returns. Customers will expect a seamless multi-channel offering.
Developing your People: The skillset required within the retail environment is changing rapidly. Retailers need to actively invest in up-skilling their personnel in areas such as data analytics, online fulfilment, supply-chain management etc to reflect this evolving market. The creation of a structured employee development pathway will ensure that the best people are retained.
Partnerships and Ecosystems: Irish retailers have demonstrated a proactive, pragmatic approach during the pandemic – often collaborating with other retailers to maintain customer engagement. The development of partnership models; retail and hospitality operators pooling marketing resources, retailers showcasing local suppliers/complementary brands in-store, large vacant units transformed into evolving pop-up stores are some examples of how an effective community focused retail eco-system can be delivered.
Environmental, Social, and Corporate Governance (ESG): Retail needs to stand up. In line with worldwide trends, Irish consumer expectations around the societal impact of retail operations have intensified and many shoppers are now willing to pay a premium for products that meet their values. Irish retailers have an important role in supporting the Irish Governments roadmap of a net zero carbon emissions by 2050. Strong engagement in the proposed "deposit return scheme" and near-shoring their supply-chain can be important steps in this regard. Retailers that champion a vibrant Irish retail landscape, showcasing quality producers and suppliers will benefit from this trend as will retailers that demonstrate a genuine Irish brand and heritage underpinned by strong governance and ethics.
As Irish retailers consider their business models in these uncertain times, I am reminded of a famous John F Kennedy quote: "Change is the law of life and those who only look to the past or the present are certain to miss the future."
Let's all support our local retailers as best we can in the coming months to enable them to successfully implement these changes and meet the future with renewed hope and optimism.
Published: 20 May 2021