Emerging Irish business Soothing Solutions has harnessed its innovative spirit comfort young children when they are unwell.
The young business manufactures natural products and focuses on product innovation to offer clever concepts to help solve common problems that parents face when their young children become ill and are looking to give them relief.
Soothing Solutions' flagship product Tonstix consists of honey jelly pops for toddlers to tweens that are 100% medicinal-free and are packed with the goodness of honey. The combination of honey and jelly dissolves in the mouth and naturally coats a child's throat.
"Tonstix provides all of the benefits that an adult lozenge would, however our jelly has been formulated to melt in the mouth which removes the choke hazard associated with adult lozenges"
"There is no direct alternative to an adult throat lozenge for young children so we developed a solution to meet that need," explained founder Sinéad Crowther.
Safe and soothing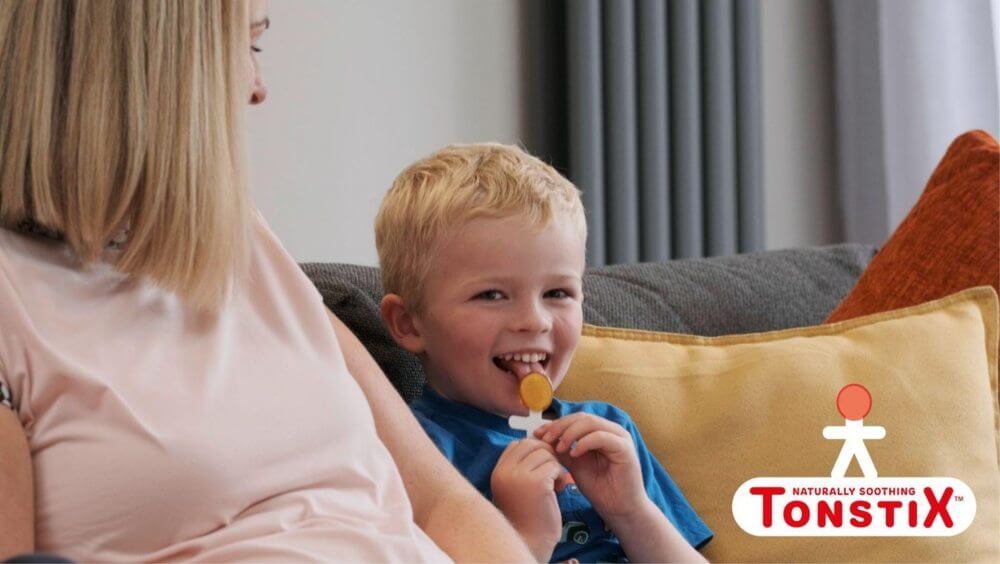 "Our core product is Tonstix Honey Jelly Pops for Childrens Sore Throats & Dry Coughs.
"Suitable for children aged two years old and upwards, essentially Tonstix provides all of the benefits that an adult lozenge would, however our jelly has been formulated to melt in the mouth which removes the choke hazard associated with adult lozenges.
"Its fruity flavour appeals to young tastebuds unlike adult lozenges which are very unpleasant tasting. Tonstix main ingredient is Honey which is natures natural anti-bacterial and we have added Vitamin C and Zinc for immune support.
"This dissolvable honey jelly base is delivered on a 'person' shaped stick which keeps the jelly securely in place during use and prevents the child swallow the stick and is fun and engaging for little ones to use," Crowther said.
If there's a gap in the market, there's a market in the gap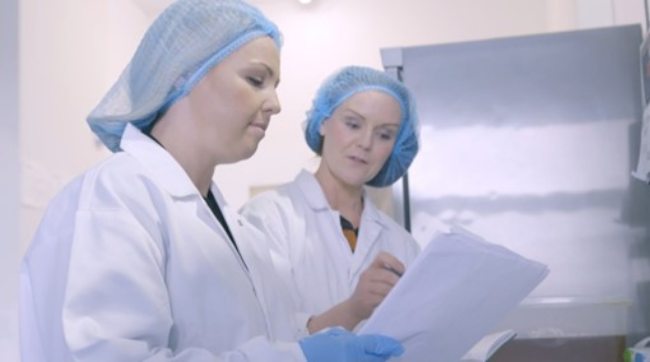 Lauaki and Crowther at work
Crowther founded Soothing Solutions after a 25-year career in community pharmacy.
"I had identified a gap in the market for a child-friendly sore throat solution for children and went about developing this concept in 2017 with the support of Meath LEO and then Enterprise Ireland."
Co-founder Denise Lauaki joined the company in 2019 to assist Sinéad to taking the prototype to commercialisation. Denise is an entrepreneur and had several businesses before she joined Soothing Solutions. She is an audio engineer by trade and had a background in business and marketing.
Denise's business and engineering background along with Sinéad's background in science, pharmacy and a network to support the market Tonstix would enter, provided the perfect partnership to take the business to the next stage.
A perfect start-up ecosystem
Crowther believes Irish start-ups are amply supported. "The ecosystem to support start-ups in my region (Meath/Louth) I would say has some of the best supports not only in Ireland but worldwide. There is funding and mentorship programmes to be had in all sectors once you go out and look for it.
"The Meath and Louth LEOs along with Enterprise Ireland, have fully supported Soothing Solutions Ltd from when Tonstix was a concept that I drew on a scrap of paper and they continue to support the companies development every step of the way."
She said the business is currently not seeking funding. "But we will be looking to have a Series A Raise next year to support the rapid growth we are experiencing right now."
She said the business is constantly looking to improve its processes as it scales. "For example, we are currently mapping out the implementation of robotics and automation for our production line to move away from our manual processes to give us greater production outputs daily. It is an exciting time for us."
When it comes to getting a business like Soothing Solutions up and running, Crowther warns entrepreneurs to be mindful of time and resources and avoid tyre kickers.
"We have made many mistakes and learned many lessons along the way. The main lesson for me is knowing who the right people are to meet the needs of the company at any given time. There are lots of consultants out there who can charge huge sums of money to advise and they are needed from time to time of course, but in lots of cases it is a very expensive form of analysis and you may need to plug that money into actually taking action and not sitting around a desk talking about the action that needs to be taken. The difference of knowing when to discuss and knowing when to make a move is a big lesson I have learned."
Her advice for fellow founders? "Take it one step at a time. You cannot have it all figured out in a short space of time. Work hard to drive the progress but understand it evolves on a daily basis and you've got to be adaptable and roll with it. Also, look up from time to time and take a day off."
Main image at top: Denise Lauaki and Sinéad Crowther winning Best Emerging Business at the Louth Business Awards