New EY research finds Irish SMEs changed business models faster because of Covid-19.
Years' worth of progress in areas like online and digital initiatives not to mention more sustainable business models actually happened in record time because of the pandemic.
New research from EY found that reported that while 82pc of Irish SMEs have been negatively impacted by the pandemic to date, the disruption it has caused has also amplified opportunities for an acceleration in online and digital initiatives and a pivot toward the development of more sustainable business models.
"Authenticity of brand and product, deep understanding of target markets and skilled and persistent digital engagement with those customers are critical to unlocking this online based growth and Irish entrepreneurs and SMEs are well capable of doing all of this on a global basis"
More than half (54pc) of those surveyed plan to change business models in response to new market conditions.
Positive economic impact
The EY survey examined the effects of the Covid-19 pandemic on more than 5,600 SMEs across 16 markets, 310 of which were in Ireland.
Given the significance of SMEs in Ireland, accounting for 99pc of active businesses and employing around 68pc of the private sector workforce, the results provide insight into Ireland's recovery post pandemic and into the future. Although many SMEs were put under significant pressure during the lockdowns throughout the first 18 months of the pandemic, 13pc reported experiencing a positive economic impact, with a further 21pc only seeing a slightly negative impact on their business.
While many Irish SMEs reported that revenue and profit margins were the areas hardest hit over this period, 45pc said there was no change in their revenue despite so much uncertainty. Furthermore, 60pc also claimed there was either no change or that that staff numbers increased. The uncertainty and economic fallout of the pandemic notwithstanding, 79pc of the Irish SMEs said that their brand reputation either remained intact or got better.
Digital transformation and nimbler business models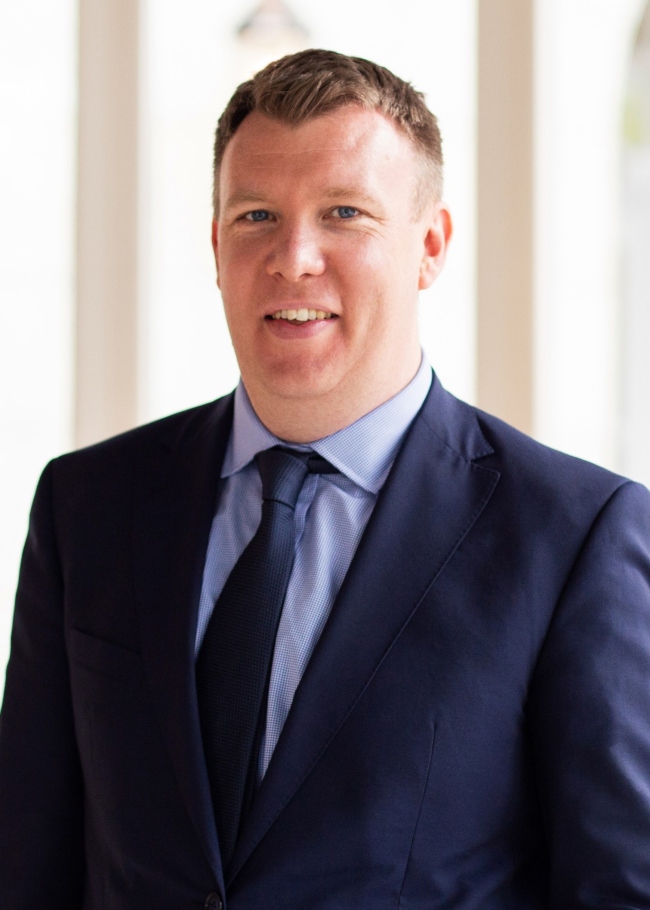 Roger Wallace, head of EY Private
One of the far-reaching implications of the disruption experienced over the last 18 months has been the acceleration of digitisation across the sector with more than a third (36pc) of Irish SMEs reimagining their business processes online, and one in 10 (11pc) planning to move to an e-commerce or online-only model.
"For a number of years now we have seen SMEs compete in fashion, health and beauty, consumer products, food and beverage and other such markets which they had long been locked out of due to high entry costs and highly competitive established brands," said Roger Wallace, head of EY Private.
"Entrepreneurs with innovative, original products with well-crafted brands and a clear understanding of customers have used digital tools to establish market presence and voice in recent years and this has been accelerated by the pandemic.
"Authenticity of brand and product, deep understanding of target markets and skilled and persistent digital engagement with those customers are critical to unlocking this online based growth and Irish entrepreneurs and SMEs are well capable of doing all of this on a global basis."
The research found that 76pc of the Irish SMEs had their supply chain impacted. Although 24pc said there was little or no impact, more than a third (36pc) said they had trouble sending goods and services.
"The pandemic uncovered levels of digital exposure that many didn't realise," said Helena O'Dwyer, Head of Strategy, EY-Parthenon. "Organisations with sophisticated digital platforms and systems were able to change quickly with less disruption – both in terms of flipping to remote working with no notice, but also in how they served their customers and their ability to continue to generate revenue. Sophisticated technology, data and systems are what help businesses to separate from the pack.
"Today's high-growth businesses are firmly focused on digital customer experience, CRM, supply chain optimisation, projects that rely heavily on AI and robotic process automation- all of which bring more agility and underpin business models that will sustain growth."
Finding their authentic voice
While some Irish SMEs have weathered this period of massive uncertainty relatively well, it must be acknowledged that the varied nature of the sector in both industry type and lifecycle stage means the impact of the pandemic has been felt unevenly with some businesses enduring better than others.
Across all sectors, however, it was also interesting to see that 60pc of Irish businesses indicated that running a sustainable business is very or extremely important to them. With great change comes great opportunity and many SMEs are recognising the value of running a more sustainable business where their profitability can coexist with care for the environment and social commitment. Breaking this outlook down by industry sector, the findings are encouraging across the board:
72pc of hospitality, tourism, entertainment, arts, and recreation businesses
67pc in the retail, wholesale, transportation, and warehouse sector
60pc professional, financial, scientific and technology services
59pc in healthcare and social assistance
58pc in construction and manufacturing, and
49pc in public sector and government (defence, education, training)
"One of the more prevalent observations that has emerged from the pandemic has been just how sectoral the impact is overall," Wallace concluded. "The tourism and hospitality sectors remain significantly impacted and are a core part of our economy, particularly outside of Dublin. Looking a layer deeper, businesses that invested in their digital capabilities, both from operating and sales perspectives, found the necessary changes in business and operating models more achievable.
"Permanent changes in consumer preferences cannot be guaranteed as yet, given the emergence of new variants and continuing uncertainty; however, it is clear that health and wellbeing as well as environmental sustainability have increased in consumer consciousness. SMEs that are alive to how their businesses can make a difference in areas such as these are more likely to develop strengths rather than succumb to threats in this regard."