Ranelagh Community Response, an initiative to ensure elderly and vulnerable members of society in south Dublin were fed during the Covid-19 crisis, has sparked strong business and community support.
What began as a response to Covid-19 has enlisted the energetic commitment of dozens of professionals including lawyers, tech workers, bankers, accountants and many others who are now delivering up to 70 meals a day to vulnerable members of society.
Ranelagh Community Response is a voluntary initiative and the organisation was responsible for the delivery of more than 6,000 meals to vulnerable and elderly residents in the Ranelagh and surrounding area during lockdown.
"We have around 70 volunteers who do everything from delivering food to shopping runs but also people who work in tech who are putting together the back-end databases to ensure food safety"
In March, nearly all local day centres closed their doors to try and protect the vulnerable and elderly in the community. Many residents were recommended to cocoon in line with government advice. This put residents in Ranelagh, with no family members and no day care options in a precarious position and many were forced to fend for themselves.
Philip and Veronica Daly along with Grace Maguire, who are active in the Ranelagh area and with community in groups such as Beechwood Meals on Wheels, active retirement events and the 'Friends of Woodstock' initiative, decided to take action.
They immediately set up Ranelagh Community Response from Woodstock community centre, utilising the resources and the kitchen to help feed those desperately in need of community.
This was initially a scrappy-but-effective approach, enlisting support from local restaurants and pubs in the area to get the premises at the centre to the highest sanitising standards possible. Within 10 days they were preparing 20 meals a day, seven days a week.
Philip initiated a targeted response to reach out to people who needed support while cocooning and also reached out to the HSE, Dublin City Council, Environmental Health and volunteers to support the project as it grew rapidly. The outreach was hugely successful with many volunteers in the area helping to meet demand and help out with admin, with kitchen work, delivery and also through generating awareness across Facebook and Twitter as well as collecting donations.
Their efforts also featured on RTE 2 when Ranelagh Community Response featured on 'Ireland on Call' in June. Woodstock also recently won the Best Senior Citizens Complex Category of the South East Area City Neighbourhoods Competition from Dublin City Council.
At the end of April around 1,200 meals were delivered by volunteers, growing to 6,000 by the end of August.
'It takes a village, it takes Ranelagh village'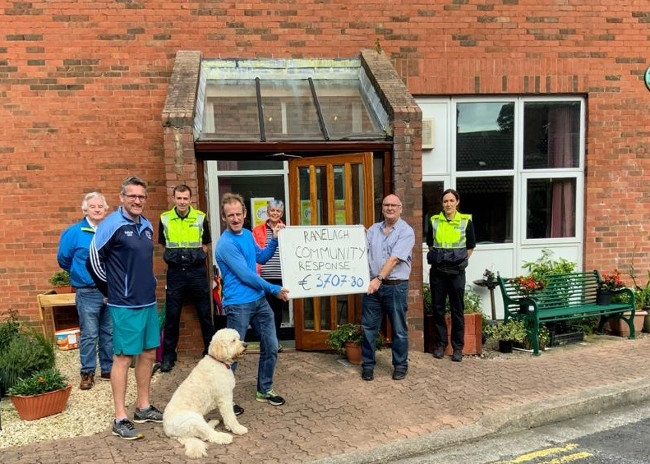 The service has now burgeoned to delivering up to 70 meals a day, seven days a week, thanks to the support of local businesses and professionals volunteering their time to deliver meals and spend time with elderly citizens and helping with tasks such as doing their shopping.
"The local business community has been absolutely fantastic, giving advice, and helping us to raise money," said Philip Daly.
"Local professionals also came down and helped us to clean up the premises and the grounds at Woodstock where there are 60-odd residents. They've branched out into befriending residents through gardening, doing pension runs with the appropriate Garda consent forms, and more. We also have Gardai who help out on their days off."
Financial support from businesses and members of the community included fund raised through a socially-distant cake sale, some €5,655 donated by local businesses for a raffle, a Go Fund Me page that raised €9,600 from donations and the Ranelagh Gaels Junior Section raised €7,688 that was shared between the Ranelagh Community Response Team and Crumlin Hospital.
A local charity then donated a double commercial fridge and freezer worth €3,000.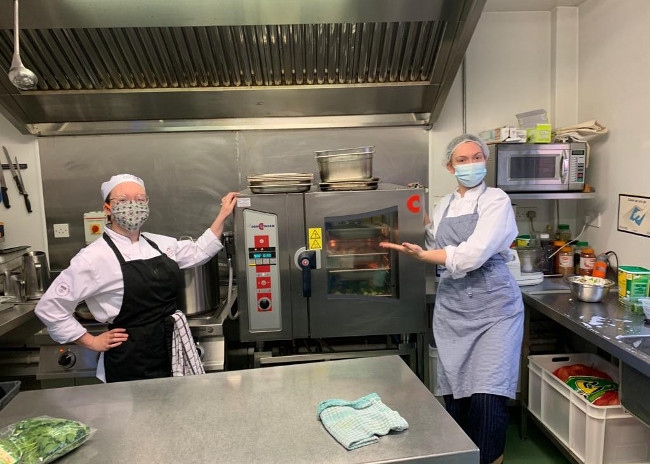 KitchenTech, a small software company in Ranelagh, donated software to help Ranelagh Community Response maintain and follow health and safety protocols while financial support and PPE supplies came from the HSE.
Dublin City Council offered the use of the Woodstock premises and equipment while every day a Garda car arrived to help check in on and deliver meals to vulnerable residents while members of the Garda band held a small concert at Woodstock in the rain.
Daly said that the entire response was all about diversity and inclusion with volunteers across all ages, genders and profiles taking part.
"There are an awful lot of people who don't necessarily have the support of public health nurses or family. One of the big problems has been elderly men who used to have a routine of going to the local pub, for example, as a social outlet but couldn't do that during lockdown or with the current restrictions. It is also about things like shopping and accepting the meals service. Some of them are very proud and don't want to accept charity. They are very independent. But often we get also calls from families who because of the lockdown restrictions were unable to visit family members who they are worried about.
"We have around 70 volunteers who do everything from delivering food to shopping runs but also people who work in tech who are putting together the back-end databases to ensure food safety, for example printing labels."
Crucially, Daly said the key problem is very often loneliness and few natural supports, especially over Christmas. "Some of them will go to a sister or a nephew or a grandchild. There's also the whole mental health issue with Covid-19."
Looking to the future, Daly said that with an ageing population, initiatives like Ranelagh Community Response and Friends of Woodstock will need all the support they can get.
"But what is great is the sense of community we are seeing. I genuinely believe that Covid-19 has actually brought back a huge sense of community. People who never knew this place existed are coming in to help with things like Christmas parties and music sessions and to volunteer out of a concern about residents' and community members' health and wellbeing.
"So many people have come and they really get stuck in," Daly concluded.
Fundamentally, real friendships are being forged as an antidote to loneliness. "They are concerned about loneliness and offer to do a bit of shopping as well as delivering the meals. I just pair them up with somebody and the relationship goes from there."
By John Kennedy (john.kennedy3@boi.com)
Published: 21 December 2020