The new Space at Venture House co-working hub alongside the M9 in Kildare makes working rurally almost feel like city life. ThinkBusiness talks to founder Lauren O'Reilly.
Located just off the M9 motorway in Kildare and surrounded by lots of other businesses, founder Lauren O'Reilly said that the aim of the new Space at Venture House hub is to make working locally feel like a viable long-term option.
The 5,000 sq ft space has a hot desking centre, meeting rooms, conference space as well as additional smaller private offices under development.
"Long term we want to become a rural resource, somewhere business can be conducted the same as if you were working from the IFSC in Dublin"
Space at Ventrue House has also received a grant from Kildare Local Enterprise Office to completely revamp the outside area for 'al fresco' working when warmer weather returns.
What are your ambitions for the hub in the long term and the need it is trying to solve?
I was thinking about opening on office similar Space at Venture House about two years ago, but with one thing or another it never happened. Finally in December of last year, I moved home to Crookstown in Co.Kildare and realised that there was nowhere to work from, I would have had to drive 25 minutes to get to any office, and at that I would have needed to sign a lease for a year or work from home and it all just seemed too complicated! I had worked in hubs in Dublin before and thought it was the perfect idea but adapted to a rural setting.
There are so many people commuting up and down the M9 to Dublin, Carlow and Kilkenny from the area but there is no viable options for working locally a few days a week. We also have very patchy broadband in Crookstown, so working from home can't happen for alot of people. I began setting up Space at Venture House in early January and opened the doors in July, so we were well into the pandemic at that stage!
Long term we want to become a rural resource, somewhere business can be conducted the same as if you were working from the IFSC in Dublin, breathing some life back into the local area is important too and doing so by encouraging SMEs and entrepreneurs to set up and run business with lower overheads from here.
There is also a huge need for education hubs now that colleges have moved online and we hope to branch into this, students are finding it just as difficult to study from home and need somewhere to come a few hours a week for lectures.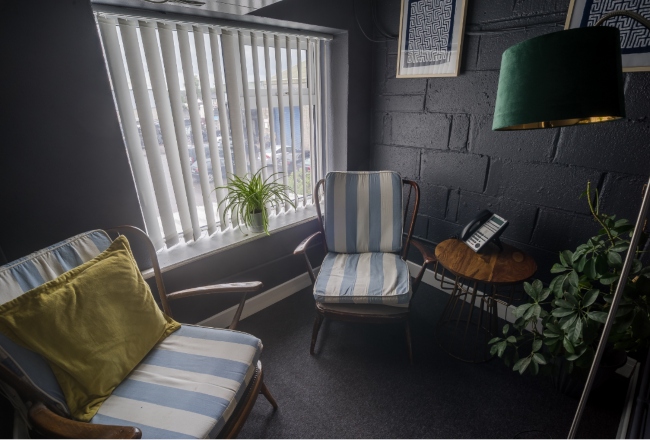 What kind of professionals are you hoping to attract and what benefits will the hub offer them?
At the moment we have a broad spectrum of sharers with us, some professionals who are displaced from their head offices because of lockdown, some small business owners who cannot work from home for various reasons, a student studying for exams and I also have 2 people working remotely, but internationally, who can't return home due to Covid restrictions.
But, I would really love to see the office used for small businesses and start ups, and have them interact and grow through sharing an office space, giving them a professional environment in which to meet clients while still keeping a decent work life balance, something we are all struggling to maintain at the moment! We provide superfast broadband in an area that typically wouldn't have that facility so it's a real asset to South Kildare.
Working locally in a hub can also save smaller businesses a serious amount of money when starting up, as they don't have to worry about bills, paying for parking or long commutes.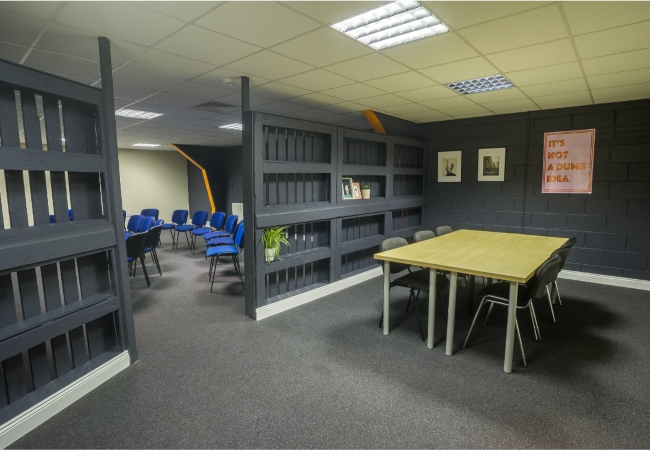 What safety precautions are in place in light of the Covid pandemic?
We are really fortunate that we were setting up just as the Government's restrictions were coming into effect, so we were able to adapt while building, we also have 5,000sq ft to play with so all desks are socially distanced and divided by perspex screens, our conference room comfortably seats 15 people two metres apart and we have smaller break out areas where people can make zoom calls.
It has forced us to cancel some bookings for meetings and conferences, but everyone is affected so we just have to hold on that side of the business for now.
By John Kennedy (john.kennedy3@boi.com)
Published: 21 December 2020