Have you ever wanted to run a successful shop? Perhaps opening a franchise is the right option?
There are many new franchises taking Ireland by storm, from American style frozen yogurt shops to innovative new urban gyms.
While many have seen huge successes, others fail. Here we look at the advantages and disadvantages of buying a franchise as well as the typical fees involved in Ireland's newest franchises.
Chopped
The healthy food company Chopped was set up by Dublin-based entrepreneurs, Brian Lee (pictured above) and Andy Chen in 2012. They developed the 'traditional' salad bar to meet the growing needs of healthy minded eaters in the city. The first Chopped opened in 2012, and there are now 11 shops across the capital.
According to its website, to become a part of the franchise, there is a fee of €20,000. If you want to open a Chopped store, the turnkey capital cost will be approximately €160,000. This includes a provision for working capital.
Once your franchise is set up the continuing costs include:
Franchise royalty: 6pc of net sales.
Marketing contribution: 2pc of net sales.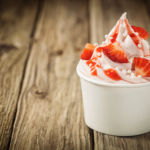 Mooch
Mooch, the frozen yoghurt shop, was set up in Dublin in 2010 after the owners Declan and Suzanne saw the success of frozen yoghurt in New York.
The company now has two shops in Dublin while the frozen yoghurt appeal has spread across the country.
Hillybillys
The fast food chicken restaurant was established in 1997 in Cork by Michael Grace, but in recent years it has developed into a franchise.
It opened its first franchised restaurant in Letterkenny, Co. Donegal in April 2011. Today the chain has ten locations throughout Ireland, including three restaurants in Cork, and restaurants in Derry, Dublin, Ennis, Galway, Letterkenny, Tralee, and Waterford.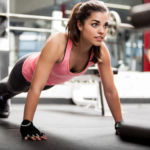 Sásta
Sásta is a fitness franchise that uses treadmill fitness pods to help members lose weight. The franchise was founded in 2010.
With headquarters in Co. Leitrim, Sásta currently has some studios open in Ireland with plans in place for the UK, European and North American launches from 2014 onwards.
With rising obesity levels among Ireland's growing population, Sásta has identified a gap in the market for a smart fitness solution that is accessible to people of all abilities, catering for men and women up to 31 stone.
What's a typical franchise fee?
According to the Irish Franchise Association, the average franchise costs involves an upfront franchise fee and an ongoing management services fee (royalty fee) ranging from 6pc to 10pc.
Some 'master franchisors' charge a marketing fee (2/3pc) separately on top of this but it is often included in the management services fee.
The benefits of running a franchise
According to the Irish Franchise Association, there are many advantages.
You don't have to come up with a new idea – someone else has built it, tested it and proven the business model.
Larger, well-established franchise companies will often have national advertising campaigns and a solid trading name.
Real franchise companies will offer comprehensive training programmes in sales and, indeed, all business skills.
All franchisors provide up to date operational guidelines in the form of an operations manual as a reference document for the franchisees.
Real franchise companies can also help secure funding for your investment as well as, for example, discounted bulk purchases for outlets when you are in operation.
If customers are aware that you are running a franchise business, they will understand that you offer the best possible value for money and a consistent quality of service – although you run your 'show', you are part of a much larger organisation.
Good franchisors also provide support to their franchisees and the franchise network on a pre-determined basis.
However, there are also many disadvantages.
The franchisee is not completely independent.
Franchisees are required to operate their businesses according to the procedures and restrictions set forth by the franchisor in the franchisee agreement.
These limitations usually include the products or services which can be offered, pricing and geographic territory. For some people, this is the most severe disadvantage to becoming a franchisee.
In addition to the initial franchise fee, franchisees must pay ongoing royalties and advertising fees.
Franchisees must be careful to balance restrictions and support provided by the franchisor with their ability to manage their business.
A damaged, system-wide image can result if other franchisees are performing poorly or the franchisor runs into an unforeseen problem. The term (duration) of a franchise agreement is usually limited, and the franchisee may have little or no say about the conditions of a termination.
READ: To raise money you will need a great business plan.
Article by Catherine Devine.