Science degrees aren't what they used to be. Now you can get a BSc. Hons in Brewing & Distilling.
The days of Irish hobby brewers concocting home-made beers in sheds or pub basements are vanishing. The recent boom in craft brewing has made the industry here increasingly sophisticated, and now one of Ireland's top colleges is getting in on the act.
First of its kind
The Institute of Technology Carlow now has Ireland's first Bachelor of Science Degree in Brewing and Distilling, with successful applicants beginning the course next September.
IT Carlow has spent two years developing the course, consulting various representatives from both industry and government. The programme will position the college as a hub of innovation and research in brewing in Ireland, and will hope to close the skills gap in what is a growing industry on our shores.
Big business
At present, there are roughly 60 microbreweries in Ireland, and in 2015 they produced over 145,000 hectolitres, with a turnover of €39.6 million. Whiskey exports have increased by 60% since 2009, with 28 distilleries now exporting 60 million litres each year.
Ireland's brewing and distilling industries are expected to create 23,000 new jobs in the coming years according to the government's Food Wise 2025 national plan.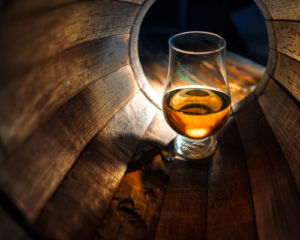 Four craft breweries and distilleries to keep an eye on:
Blacks of Kinsale
This West Cork brewery became a business in 2013 following a successful crowdfunding campaign. The husband-wife team behind the brand, Maudeline and Sam, first started brewing when Maudeline bought Sam a brewing kit as a Valentine's Day present.
Muldoon
Muldoon's is a whiskey distiller based in County Waterford. The whiskey is crafted using an old hazelnut moonshine recipe that was once believed to have curative powers. It goes particularly well with passion fruit, lime and ginger ale.
Dingle Distillery
Launched in 2012 by the Porterhouse, the Dingle Distillery produces a range of gin, whiskey and vodka, all of which can be sampled in the Dingle Whiskey Bar on Dublin's Nassau Street.
Black Donkey
The people who make Black Donkey Brewing learned how to brew beer in the US before returning to the rural village of Ballinlough, Co Roscommon. They started their business in 2014.
Article by Peter Flanagan.