Monaghan's businesses deliver a powerful punch in terms of innovation and vision, writes Barry Walsh.
With a population of 61,386 Monaghan is the fifth smallest county on the island of Ireland and the Republic of Ireland but its impact can be felt both culturally and in terms of business.
Being a landlocked border county, tourism is attracted the stunning scenery in the form of mountains, lakes and forests, and castles such as Castle Leslie.
Monaghan is traditionally known as an agricultural county and local businesses like Monaghan Mushrooms employ up to 3,000 people.
The county is increasingly becoming known for its entrepreneurs and start-ups. Here are 11 to watch: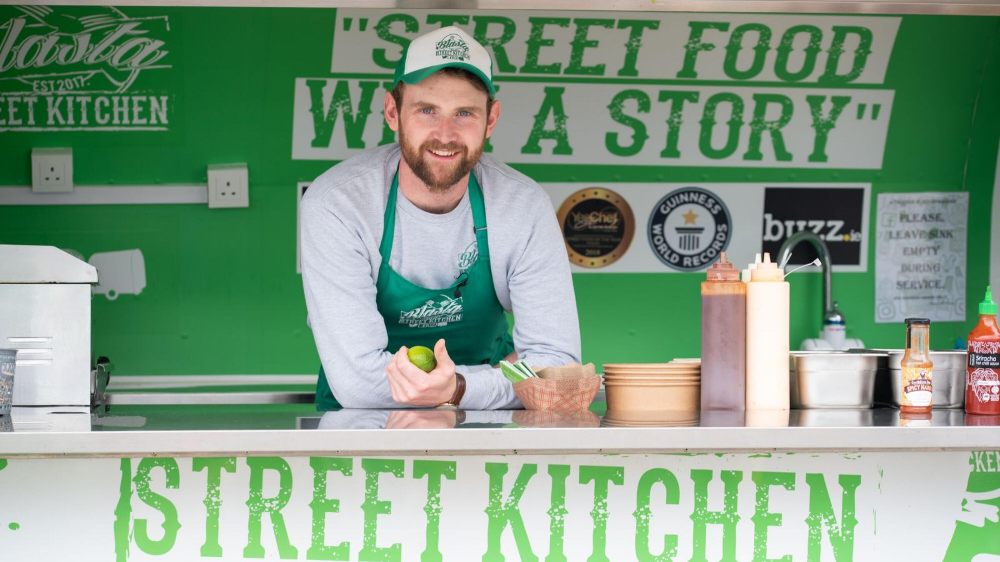 Seány & Nikita worked & travelled through 30 countries before returning to Ireland in 2017 to establish Blasta Street Kitchen. Still going strong today, Blasta Street Kitchen is a small fleet of street food trailers specialising in private catering.
However, an even bigger opportunity was spotted in 2019 to establish Streat School, a one-stop s-hop for existing brands, and food entrepreneurs to "get their eats to the streets." Streat School specialises in custom-branded street food and coffee trailers, equipment, workshops and design and branding services.
Streat School has gained popularity by offering a seven-day turnaround for a full turnkey operation, whilst also helping you avoid all the teething problems of entering the market. With over 150 Street food businesses now on the road (Ireland, UK and mainland Europe), the start-up has won multiple awards at national &and international level, and is currently developing an exciting tech platform for street food vendors.

A family-run business, Bragan Skincare has created a range of snail creams to treat problem skin ailments naturally and effectively. Nestled in the drumlins of County Monaghan, Ireland, Kieran ran his snail farm and saw first-hand the positive effects that snail mucin had on his own skin.
From his farm in the shadow of Bragan mountain, Kieran decided to harness the power and benefits of snail slime by producing a range of snail creams.
Extensive research has revealed the benefits of snail secretion (snail mucin) on the skin. Following his research, Kieran created a sample products and began reaching out to local volunteers.
The sample snail creams were put to the test by volunteers across a range of ages and skin conditions. The cream proved to be extremely beneficial, providing much-needed treatment and relief for those with skin conditions such as Eczema, Psoriasis, Dermatitis and many others.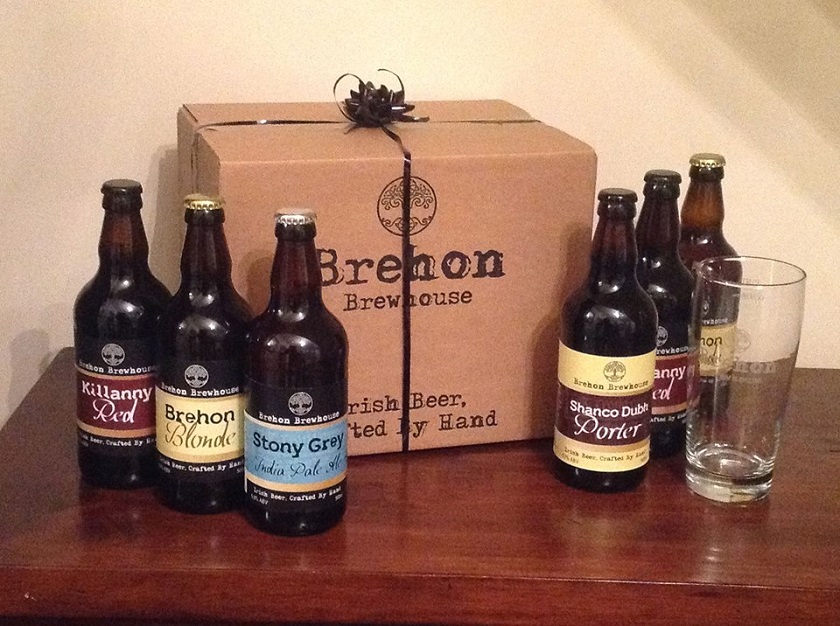 Seamus McMahon set up Brehon Brewhouse as a way to diversify his dairy farm in 2014. After receiving a grant from the Monaghan Enterprise Centre, Seamus worked with consultant Phil Bizzell, a founding member of Beer Ireland, to create his first product Brehon Blonde. Now with a wide and diverse range of ales and stouts available, the Dunelty based business has received several prestigious awards, including the Irish Whiskey Aged Craft Beer Gold Award and the Dublin Craft Beer Cup Award in 2019. As well as a strong domestic reputation, Brehon Brewhouse also has a wide international reach, exporting to countries such as Italy, France, Germany, Luxembourg, The Netherlands and the US. Seamus now offers tours of his brewery and farm with a tasting session at the end in the cottage, a sight which needs to be seen to be truly appreciated.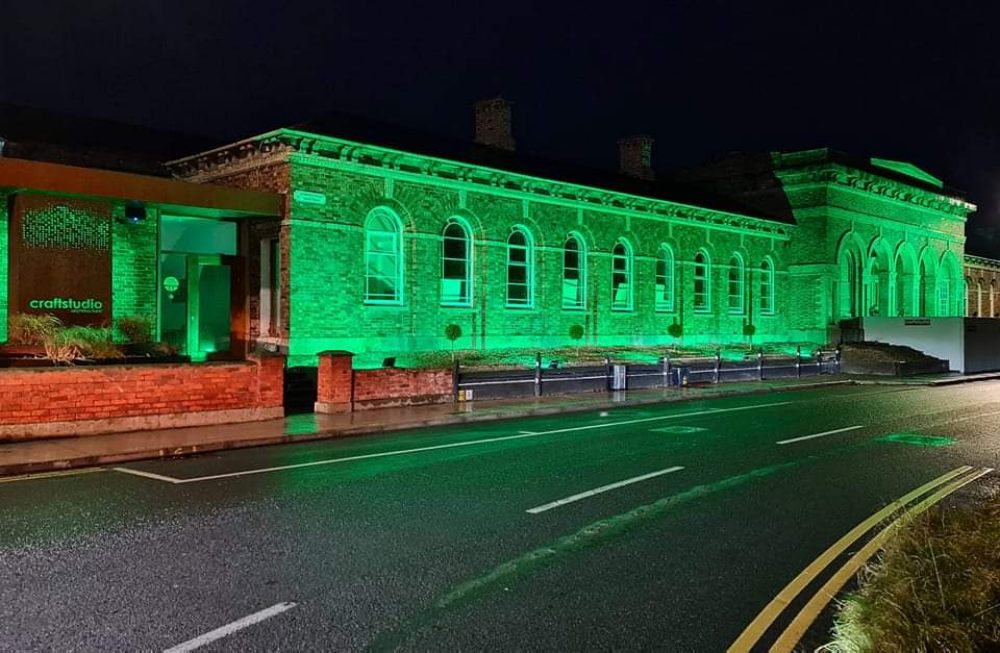 An award-winning architectural firm, Craftstudio is a young, vibrant and innovative design practice. "We are driven by the desire to create high quality contemporary architecture. The practice engages in a design process that evolves directly from our client's aspirations and requirements and the unique context and specific constraints involved with each site," the business states on its website. The range of projects covers houses and styles to suit every budget. The company has been featured on architecture shows such as 'My Bungalow Bliss' on RTE, in The Irish Times and in industry magazines such as House and Design.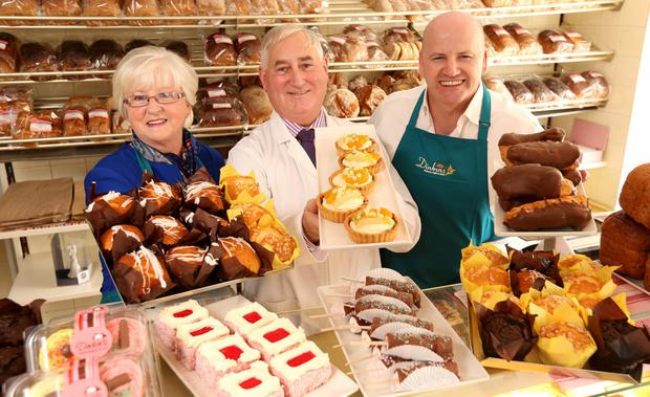 Anthony and Margaret Dinkin started the restaurant and bakery in Monaghan town more than 50 years ago. An additional cafe was opened recently, bringing the business to six cafes in total. Its customer base includes locals as well as the many tour buses that go through the town. Authenticity is also baked into the business Margaret says: "We always make everything from scratch and don't use any additives or preservatives, our products are of the highest quality. And wherever possible, we source our ingredients from local or Irish suppliers." The brand also offers outside catering, deliveries and cakes for every event and celebration and has won numerous awards such as the prestigious World Bread Awards, Great Taste Awards and Blas na hEireann for their breads and tasty treats.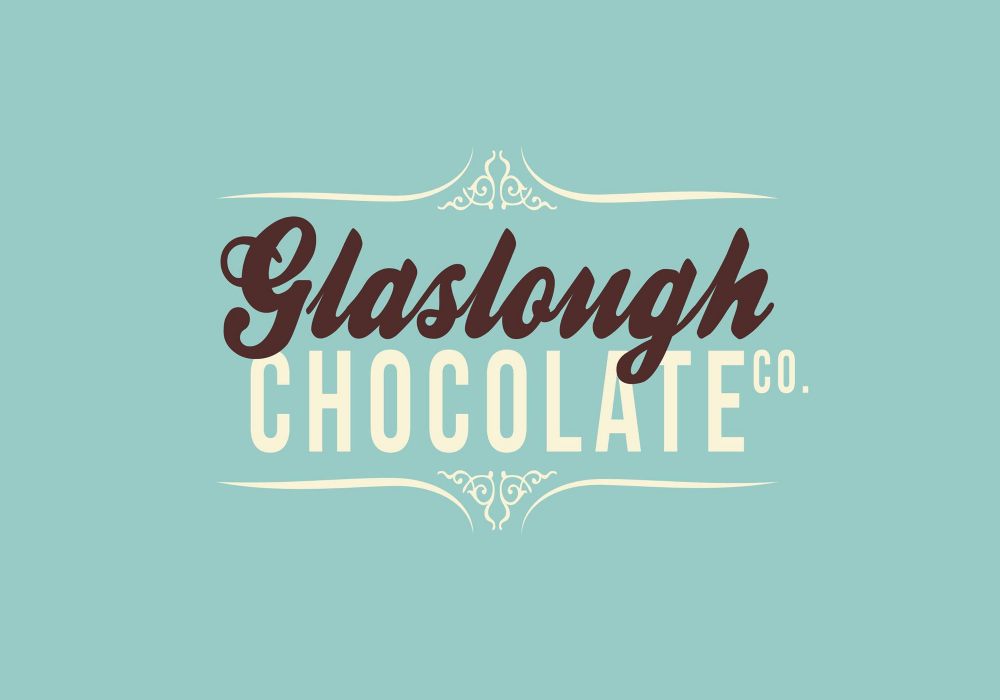 Created in 2013 by Trish Murphy, Glaslough Chocolate was originally a handmade chocolate company created in Trish's kitchen. Due to the company's success Glaslough Chocolate has since moved into a new production facility and now operates a thriving shop in the village plus supplying prestigious clients such as Castle Leslie and the Westin Hotel to name a few, Patricia's sister-in-law Julie has now joined the team and they are now the principal chocolatiers. The business now employs three full-time and several part-time staff,
The company now has an online shop and specialises in special occasions such as weddings and many other requests. It continues to expand and already has won several Blas na hEireann awards plus best new business award 2022 in Monaghan and a star award at the Great Taste Awards in 2021.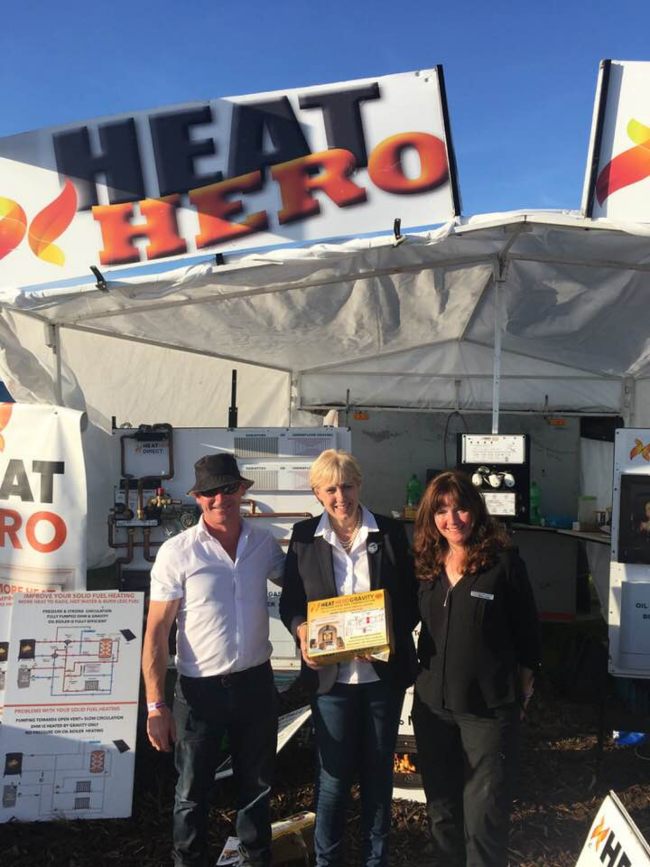 CEO of Heat Hero Art McArdle created his product to create a more efficient source of heating stoves and heating systems. Having appeared on RTE's Dragon Den Art received an offer from Eleanor McEvoy for 32% for €60,000, which Art accepted. Heat Hero won the SEAI's Best Innovative Product award in 2016. The product is available in 250 hardware stores around Ireland and is recommended by Waterford Stanley and Blacksmith Stoves. In the UK, Heat Hero is listed on the website of its solid-fuel regulatory body. Their next expansion into the European market and into the US is looming.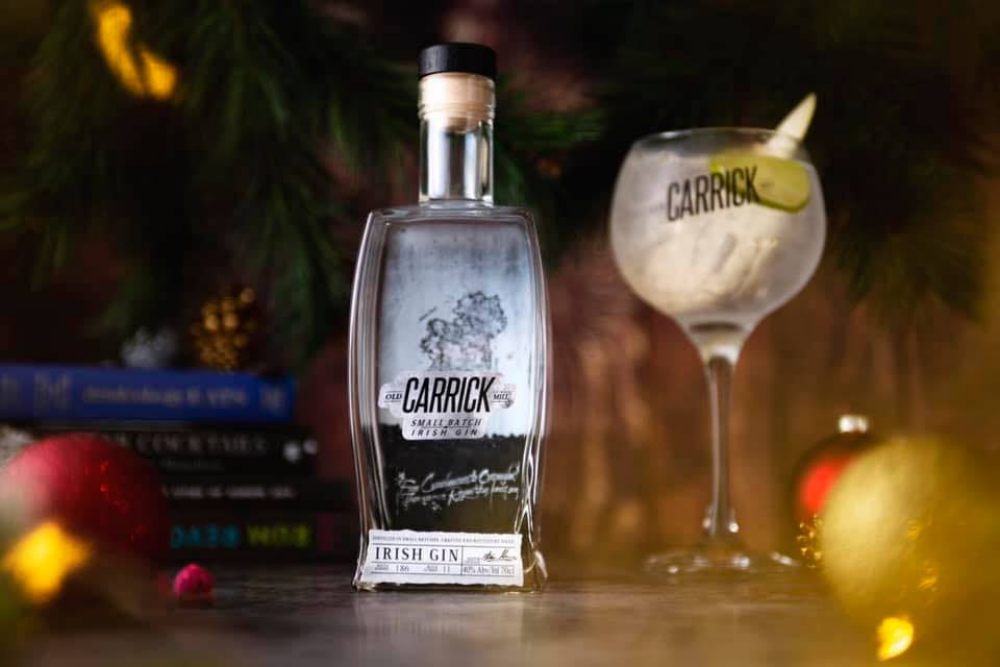 Old Carrick Mill Distillery was established in 2014 and is based in Carrickmacross at the Old Barton Mill, The Mill was home to the famous Barton family who left Ireland 300 years ago and set up what is known today as the B&G vineyard in Bordeaux. At the distillery they distil the international award-winning Old Carrick Mill Small Batch Gin and The May-Lóag Irish whiskey that is exported to five markets with five more markets coming onstream in 2023. During the the pandemic the company stopped all production of spirits to make hand sanitiser and gifted more than €500,000 to charities, GPs and any group that needed it. Old Carrick Mills' newest whiskey is about to hit the shelves this summer. It has been fully aged in the B&G gifted oak barrels.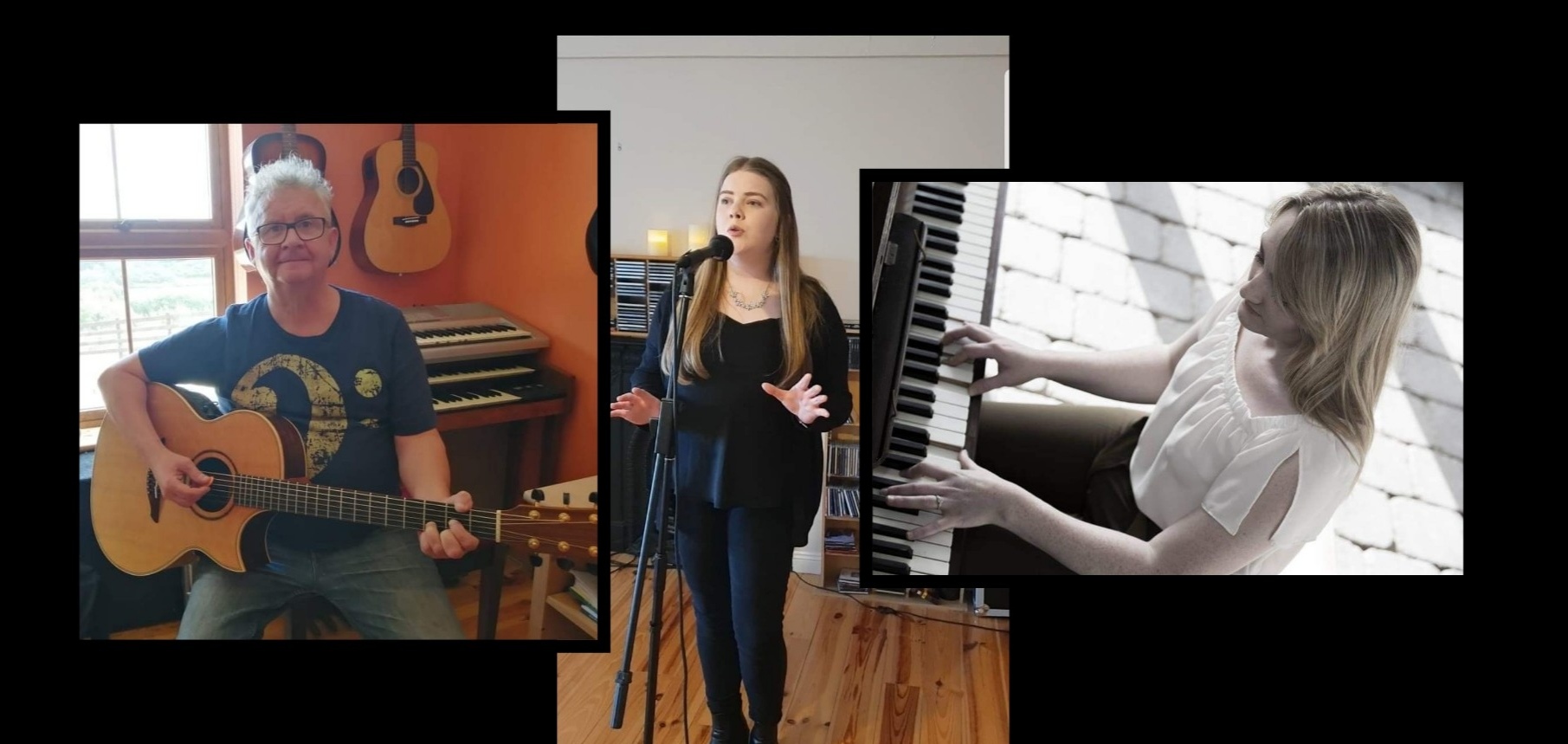 Piano teacher Rachel McCabe founded Sound in Motion in 2016 after a career in music, both touring and teaching. Rachel founded her own company Sound in Motion to "inspire students to develop a love of music." The company now has a range of classes from beginners to more advanced classes in a range of musical instruments such as piano or guitar and singing as well as theatre classes. Sound in Motion came runner up for Monaghan's Best Established Business 2018 (IBYE Awards) and she also won the Border Region Enterprise awards 2019 (ILDN Awards) and went to represent the Border Region in the All Ireland Finals.
Founded by Mark Kelly and Gerry McElligott, both GAA coaches and retired players, SkillMaster has developed a product that enables players of all levels and abilities from multiple ball sports to practise their skills and be active. SkillMaster is the tallest rebounder on the market with the largest strike area available. SkillMaster is equipped with a unique coloured target net, to give players visual reference for target practice. Enabling game play creation from player imagination to following deliberate practice from coaches.
The core objective for The Kick Co. with SkillMaster was to deliver more physical activity through ball skills.
"Ball skills and fun are the core of why we play ball sport! Players through deliberate and recreational play can improve skills, speed, agility, quickness (SAQ), muscle reflex, in numerous game skills for Hurling, Gaelic Football, Soccer, Rugby, Tennis, Australian rules even basketball. Ball skills are acquired through play," the company said.
Having launched the SkillMaster at The National Ploughing Championship 2019 and quickly seeing it sell out, the company saw an even greater increase in demand during the pandemic, a period when families, coaches and players acknowledged the value and gain of these real-life skills play at home. The Kick Co. have appeared on the Late Late Show, Ireland AM while continuing to grow with schools and clubs throughout Ireland as well as direct to homes.
Skillmaster are a credited with The All-Ireland Business Awards and won the Sustainability Award with LEO, Monaghan, 2021.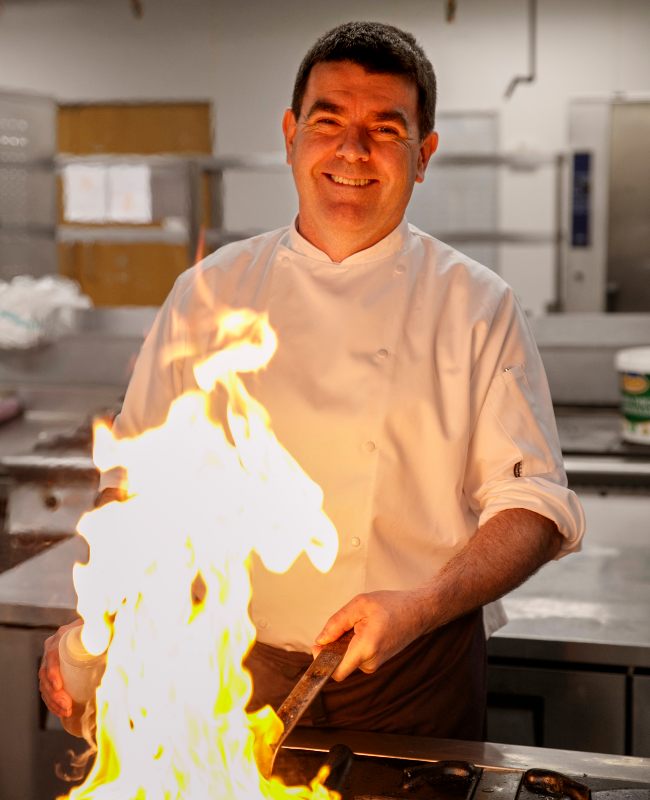 With more than 35 years of experience as a chef, Val O'Kelly opened Subh Fraoċ Bán in 2019. "I was tired of using bulk-produced, synthetic sauces that lacked provenance. I needed to use my skills to develop a range of sauces that I could be proud to use in my restaurants. Nourishing these ideas has helped me create my unique range of jams, condiment sauces and relishes for you to enjoy."
Based in Ballinode, Co Monaghan, all products are cooked in small batches to retain the essence of their ingredients, are vegetarian and vegan-friendly, and are free from artificial colourings and preservatives. Ingredients are sourced locally, when in season, and they use traditional cooking methods to preserve them: each jar is hand-poured and sealed in their kitchen for all year round eating.
The company now has a range of jams, sauces, relish, jellies and mustard and also offers bespoke production and labelling for clients. These products are available in cafes, delis, and supermarkets in and around Monaghan, and in select outlets in Meath, Louth, Dublin and Kildare.