Lytesoft, a software business headed by father and son Richard and Mark Lynch, is digitalising both the weddings and funeral businesses.
Typical tech start-up teams are formed up by ex-colleagues or college friends and often the odd sets of siblings. Father and son start-up teams are rarer but just as potent. Qualtrics, which was bought by SAP for $8bn two years ago, is a case in point.
But closer to home Lytesoft, headed by dad Richard and son Mark are taking on the businesses of weddings and funerals with two distinct software platforms.
"We are both graduates of Limerick University and have seen first-hand the talent that is produced locally"
The Lynches are the founders of both Obit funeral software and Sonas wedding management software. Both are cloud-based solutions looking to reduce the administrative workload in their respective sectors.
From altar to grave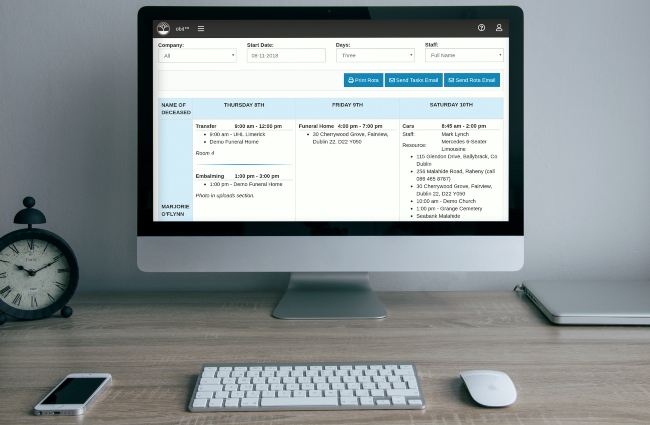 "Funeral Directors lose a lot of time to administrative tasks and paperwork, it is a resource intensive and regulation heavy industry which has been slow to modernise," says Richard.
"Obit aims to change that by helping funeral directors streamline and accelerate their operations by leveraging cloud technology. Ireland has 30,000 deaths being tended to by 359 registered funeral directors and the UK has over 600,000 funerals being serviced by an estimated 4,000 funeral directors. The combined market has a value of over £1bn.
"Obit is a cloud based funeral management application which reduces the admin time to arrange a funeral whilst also improving internal communications, finance, logistics and reporting. Using Obit allows funeral directors to work from any device whether working from home, in branch or on call."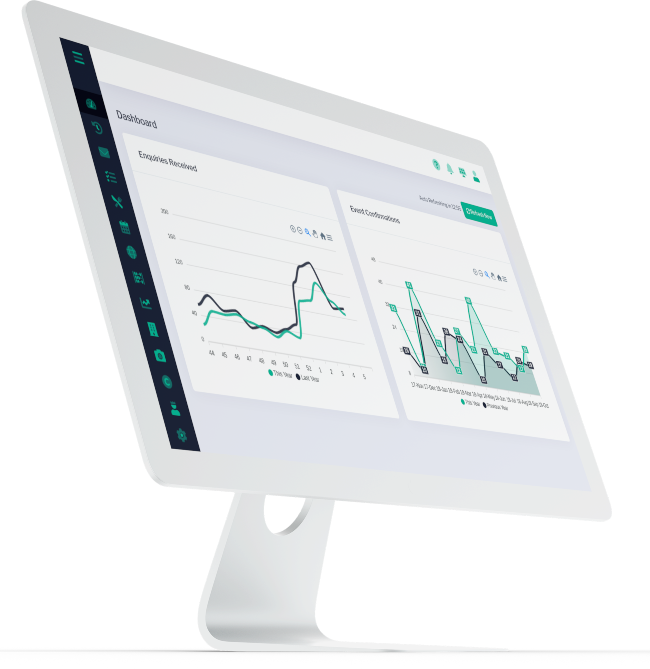 On the other hand, according to Mark, wedding venues are often country houses, traditional hotels or private mansions whose events are often managed by a collection of non-sector specific tools. "Sonas has been developed to provide bespoke operational tools specifically for wedding venue operators who wish to move away from paper and excel sheets. There are approximately 300,000 weddings in the UK and Ireland every year with a market value of over £3bn. This excludes suppliers, honeymoons, etc.
"Sonas is a cloud based wedding venue CRM (customer relationship management) tool which facilitates both the behind the scenes management of a wedding venue. It also has a login for couples which enables the planning of their wedding hand in hand with the venue."
Father and son founding team
Richard Lynch came from the aerospace industry, managing logistics at a global scale. When retirement loomed he decided he needed a new challenge.
Mark worked in computer games for many years but missed having more direct contact with the end users and was excited by the possibilities offered by cloud computing.
"We are both graduates of Limerick University and have seen first-hand the talent that is produced locally. We have been very impressed with other regional start-ups we've encountered and believe the local talent pool is a key factor," said Richard.
Prototype to perfection
He said the company is not actively looking to take on investment but is open to talking if the right fit appeared.
In terms of lessons learned, the key to building software platforms is prototyping. "We've always made listening to our clients a priority but realised early on that listening was not enough to produce industry leading software," said Mark.
"To bring clients closer to development cycles we have built a framework which allows us to share our roadmap, visually present our product development through prototyping and rapidly iterate based on direct client feedback."
Richard's advice to fellow founders is to put clients first. "Put clients at the forefront of everything you do. Make clients part of the journey, focus on their success and yours will follow."
Main image at top: Lytesoft co-founder Mark Lynch with senior developer Antonio Castelli
By John Kennedy (john.kennedy3@boi.com)
Published: 12 March 2021