Barry Walsh casts his expert eye on emerging and innovative businesses from Longford to watch.
With a population of 46,634 (2022 Census) Longford is a landlocked county that in the past derived its economy from agriculture, mills and steel working and more recently retail and the construction sector.
It is the fourth smallest of the 32 counties of on the island of Ireland. The county's population growth between 2002 and 2006 at 10.6% was stronger than the national average (8.2%).
Its eponymous largest town Longford Town is the largest in the county.
Opened in 1995 Backstage offers a welcome space for people to enjoy and engage with the arts. Seating is available for nearly 300 people. Performances include a mix of genres, acts and performers from all different backgrounds and cultures. Their most recent performances include Michael Collins The Musical, The Ugly Duckling and The Man in the Woman's Shoes
Backstage Theatre has made a significant investment in diversity and inclusion, including putting plays on for the Ukrainian community, having seating and parking available for disabled and an innovative audio solution for the hard of hearing. As well as being sensory friendly it has an integration consultant and a EDI project worker on hand to make Backstage Theatre as welcoming and friendly to everyone in the community.
Founded in Longford in 2016 by Brian O'Rourke and Alan Farrelly, CitySwift has developed a cloud-native, data-driven technology platform to optimise urban bus networks. Its data engine has been rolled out in the UK with the aim of improving the operations and customer experience of public transport, and the company has worked with Go Ahead and National Express. In 2018, CitySwift was selected to join the Intelligent Mobility UK Accelerator Programme and Bank of Ireland's Innovation Lab in New York City. The following year, it appeared in the Sunday Business Post's prestigious '100 Hot Startups' list and were described by Silicon Republic as one of the companies shaking up Ireland's data science scene. It received accolades at the National Start-up Awards over two consecutive years. Last year it raised €5m in a Series A funding round led by Act Venture Capital to fast-track its global expansion plans.
Based near Abbeyshrule, Co Longford, Fiona Egan and her husband Michael created Coughlin's Cookery School and Farm as a chance to reconnect with the land, or experience some of the livestock and vegetables that the couple raise or grow on their land.
The cookery school has a number of evening (6-9PM), half day (10AM-2PM) and full day (10AM-4PM) cookery courses. During any course the participants are thought "purchasing, seasonality, availability of ingredients and tips for preparing, cooking amd entertaining at home". The school caters for all types of groups by its parties, corporate or education groups and 1:1 or smaller numbered groups as well. Prices may vary depending on the size and type of group.
While writing this article, Fiona Egan Cloughan Farm and Cookery School won the Best Cookery School, the Best Restaurant, Cafe and more at the Irish Restaurant Awards in May.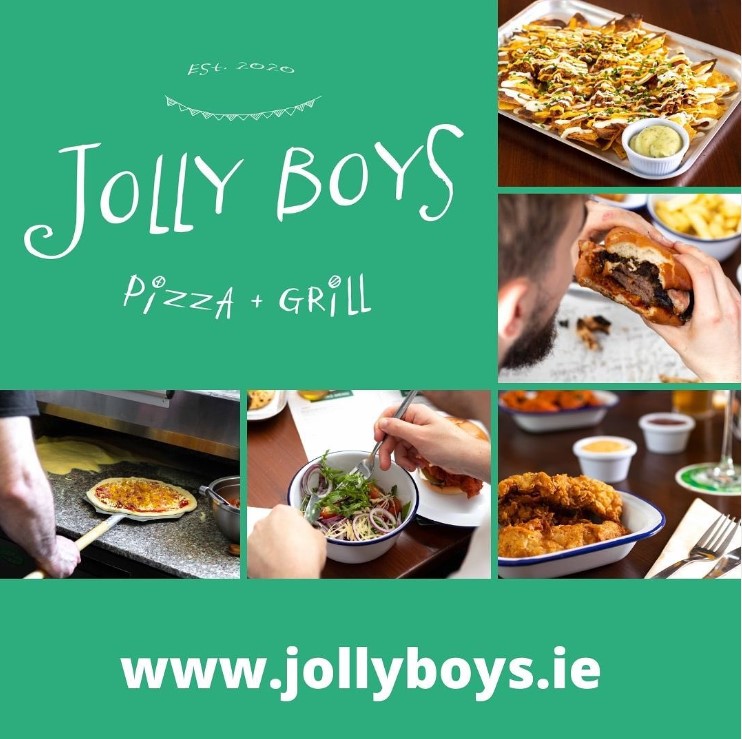 Created during the pandemic, the Longford natives decided to create the restaurant and takeaway service because they saw a gap in the market for a casual dining food experience that would suit all ages. Their food is made fresh, in-house and the menu includes handmade pizza using 48-hour proofed dough, hand cut chips and the finest of local ingredients and produce.
Since their opening The Jolly Boys have expanded into a second location in Athlone and have plans to expand the brand to further locations in the midlands in 2023.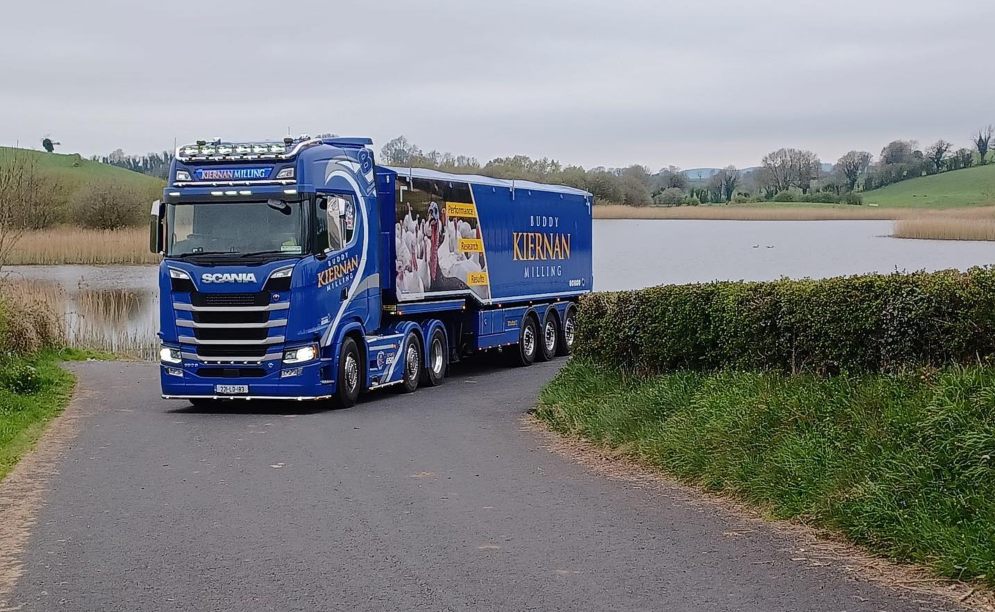 Kiernan Milling has been 'encouraging growth' with animal feedstuffs for over 30 years. The Mill was established in 1979 and is located in Granard, Co. Longford. The state-of-the art Mill is one of the largest of its kind in Ireland, producing a wide range of products for the agricultural Industry. During this time it has built and maintained a reputation with customers for producing quality animal feeds."
The company has a range of feed for all types of animals from dairy to poultry to sheep, with organic feeds available. Animal health is essential to the company with the mill registered for HACCP and is also independently audited by UFAS (Universal Feed Assurance Scheme).
Kiernan Milling has previously sponsored The Ploughing Championship and is commented to sustainability throughout the feed they produce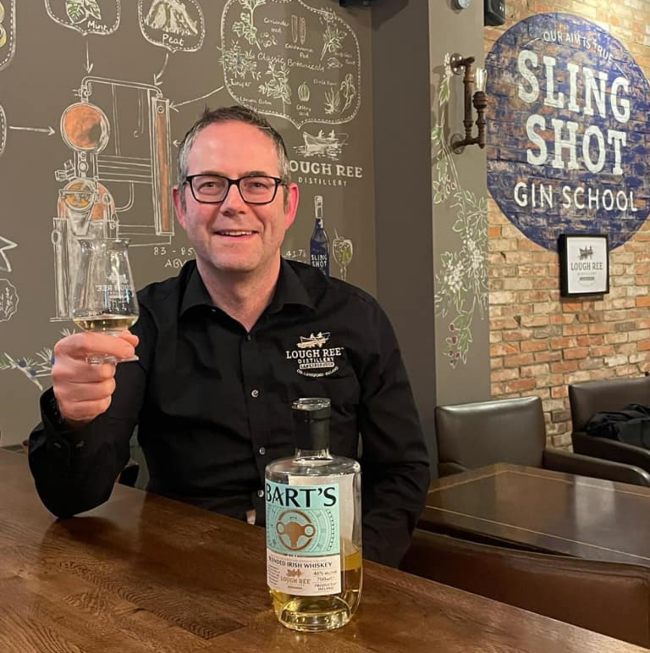 Founded in 2018 by sibling trio of Peter and Michael Clancy and Sheila Mullen, Lough Ree Distillery is located in the founder's hometown of Lanesborough, Co. Longford on the banks of the mighty river Shannon.
The company currently operates a microdistillery where it produces and bottles its award-winning premium spirits portfolio , and will shortly commence construction across the road on a full scale commercial distillery and visitor experience, on the site of Lanesborough old Post Office. This multi-million euro investment will create up to 25 jobs within five years and provides a unique home for the brand, overlooking Lough Ree.
With over 50 international awards under their belt in less than five years of existence, Lough Ree's spirits portfolio has gained widespread recognition domestically and internationally, with products pouring in top restaurants and bars in Ireland. The company has a growing export footprint , currently exporting to eight European countries, and this figure will double by the end of 2023, to include the US and Canada.
Lough Ree Distillery's core products are Bart's Blended Irish Whiskey, named after the founders' late father, Bart Clancy, and Sling Shot Irish Gin, the only spirit in the world to distil peat as a botanical. This is supplemented by The Bridge Single Cask Whiskey Series of super and ultra-premium whiskeys, and The Founders Series range of gins and vodkas,
containing Aiteal Irish Gin, Zesty Vodka. It was voted Ireland's best vodka in 2022 at the Irish Whiskey Awards.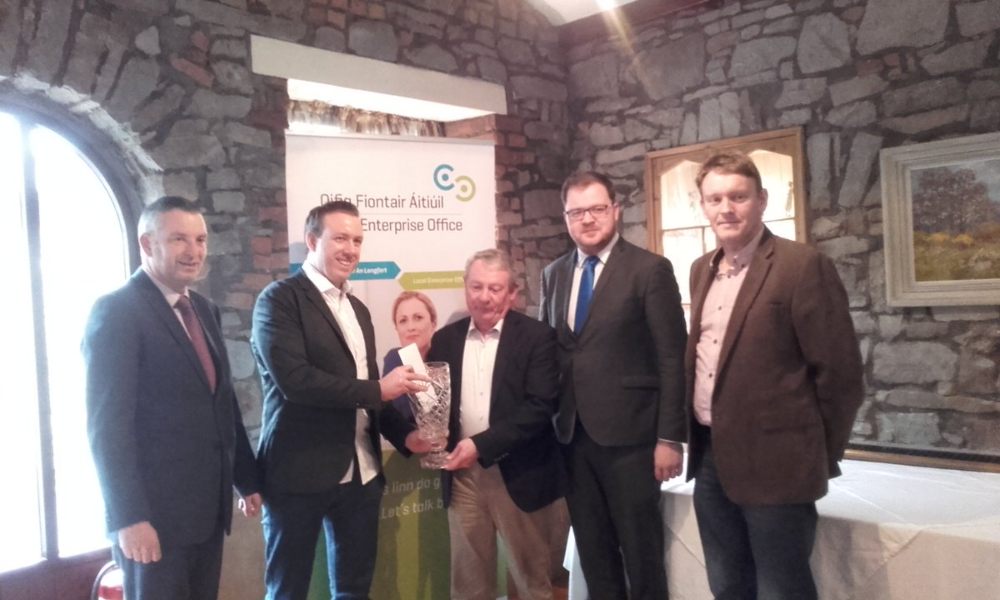 Founded in 2012 by Brian Egan, Purple Decks help companies to create successful digital products and services around their core technology and strengths. Experts in UX Design, App Development, Cloud Services, Web Apps, Databases, or connected healthcare, their clients include Qualcomm, Intel, Sage and Myriad.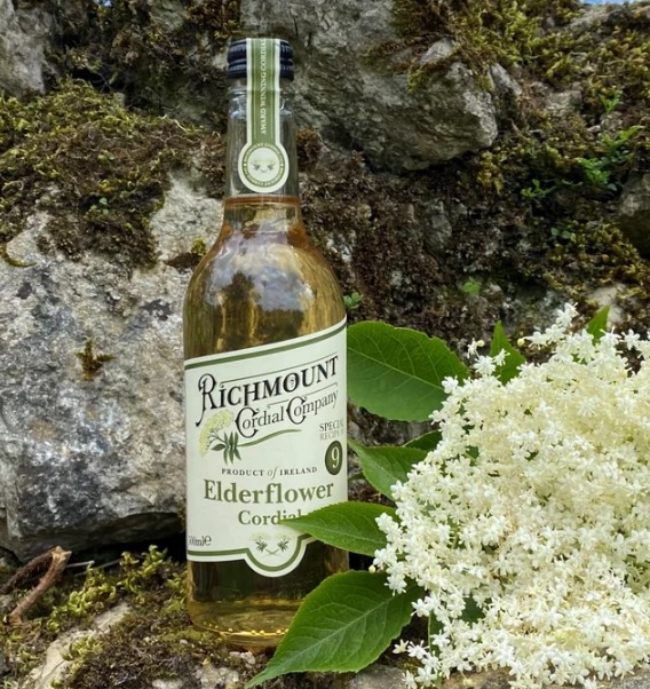 Created in Richmount House, Carrickboy Co Longford in 2013 by husband and wife team David and Martina Burns, Richmount Cordials came about after the couple planted 920 elder saplings which turned into over 2,000 elder trees planted. All their products are sustainably sourced and no herbicides or pesticides were used in the production of their cordial products.
Passionate about producing the best-tasting non-alcoholic drinks, they ensure that each one is made with the finest ingredients.
"We are a small artisan company that believes in quality over quantity, and so we only produce a limited range of drinks to ensure they are all made with the utmost care and attention. We are proud to be a leader in the field of elderflower beverages."
They have won many awards, including Great Taste Ireland, Irish Food Awards, McKenna's Guide and the Local Enterprise Awards.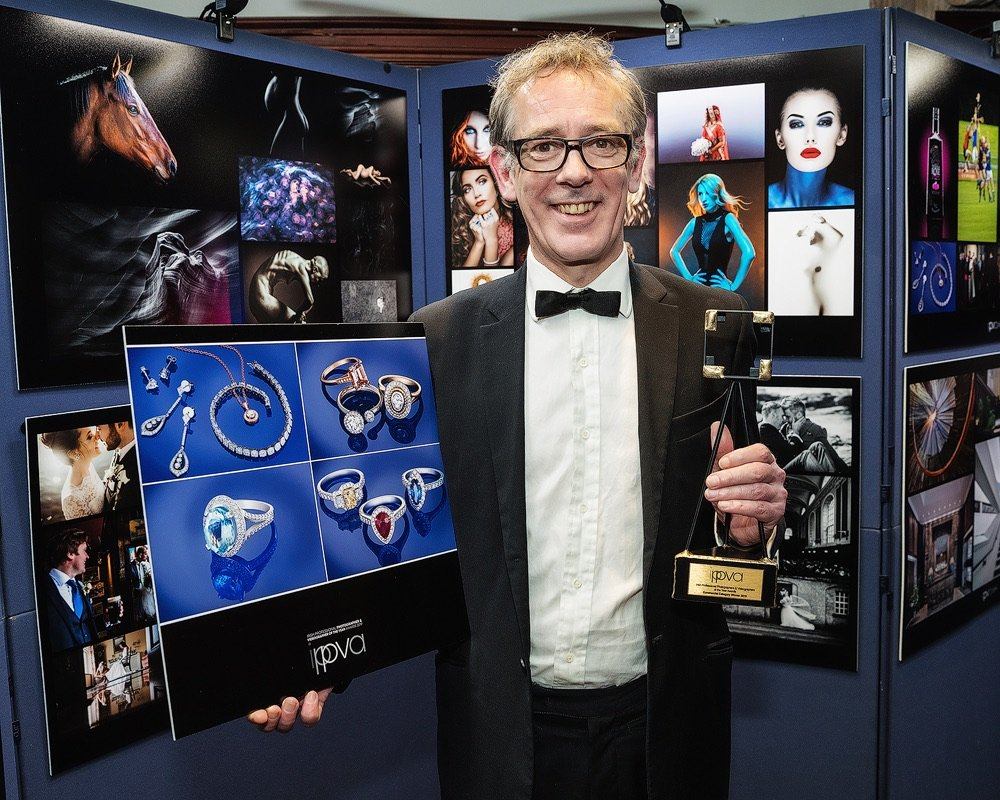 Having spent time in Paris, New York, Santa Barbara, Malibu, Costa Rica, and the Bahamas, photographer Neil Lennon has more than 26 years in the industry before settling down in Carrick-On-Shannon. Specialising in product particularly jewellery photography Neil Lennon has amassed an interesting array of clients working with the likes of Elena Brennan designer jewellery, Custom Vintage Dublin, Tracey Gilberts and Jane Darcy.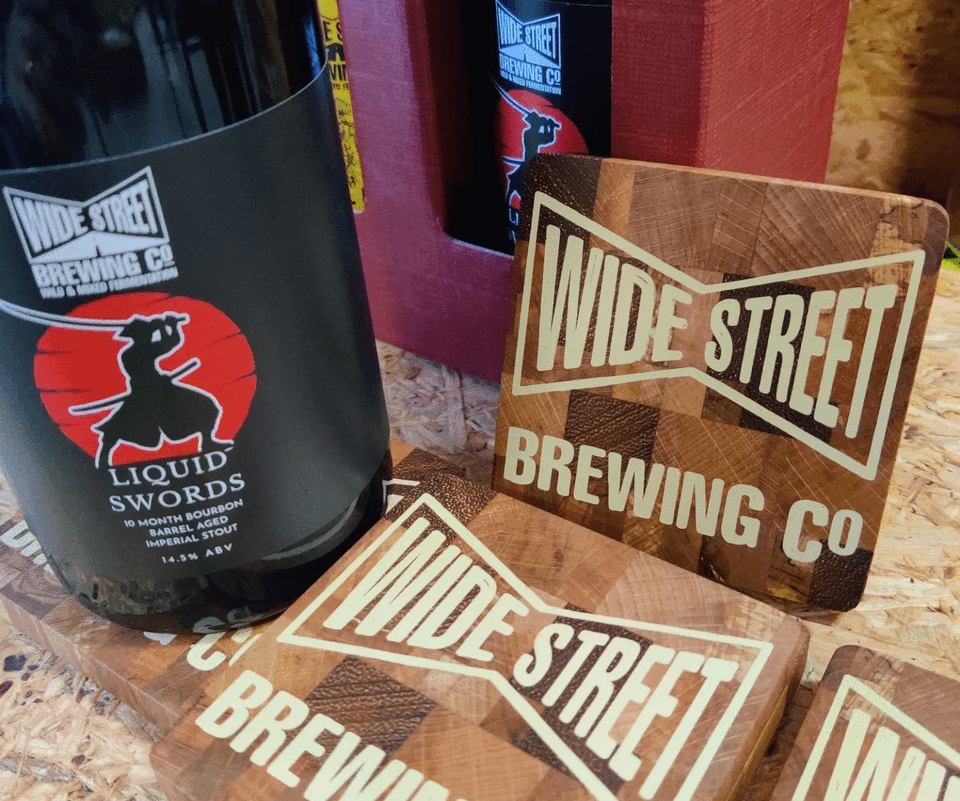 Founded by Sean Coleman and Carla Naltchayan in 2019, Wide Street Brewing is a beer company that "specialises in mixed fermentation methods and 100% Brettanomyces beers". Experts in the brewing process Sean and Carla use specific yeasts and fermentation methods to give their beers a specific and unique flavour. The brand now has a mix of 5 beers with a range of IPA's, Pale Ale and Belgian Stout. In addition to having merchandise such as t-shirts, beanies and socks available.
The brand's beers are now available in a range of stockists. Supermarkets, off-licences and bars and restaurants stocking it can be found here.
Main image at top: Saint's Island, Lough Ree by Colm Mulligan via Longford.ie