The transition to a low carbon economy is well and truly underway in retail, says Bank of Ireland head of Retail Sector Owen Clifford.
The focus on environmental sustainability continues across the retail sector with Tesco announcing a group-wide net zero carbon emissions target by 2035.
In the latest Bank of Ireland Sectors Development and Insights for October, Clifford notes how Tesco has also written to all of its suppliers to ask for their support in its transition to a lower carbon economy.
"Retailers need to think 'longer term' about their purpose and reputation and consider the lifetime value of a customer to justify the investment that is required to drive forward ESG policies"
Both Applegreen and Marks & Spencer have also announced carbon reduction targets, reflecting the increased awareness amongst the shopping and investor communities on climate protection.
Musgrave and BWG have also made tangible time-bound commitments to reduce their carbon footprint/emissions in recent months.
Low carbon vision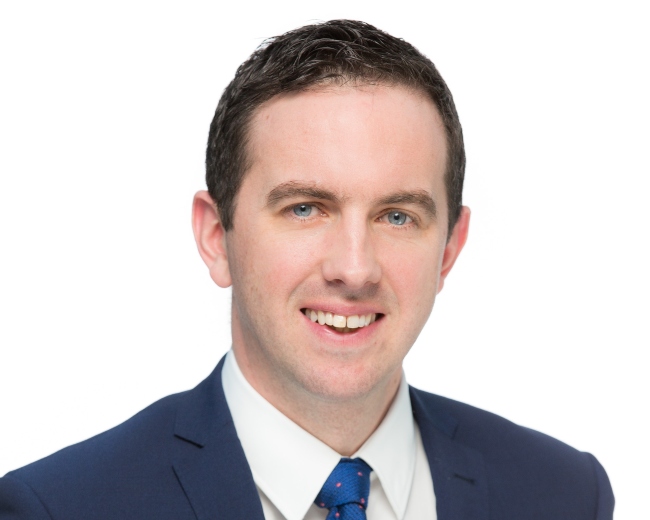 Owen Clifford, head of Retail Sector at Bank of Ireland
Speaking to ThinkBusiness about this greater pace towards Net Zero, Clifford said that the range of projects or initiatives that retail businesses can undertake are varied and diverse.
"Indeed many have already completed 'green' projects or have it as a constant within their capital expenditure or process improvement programmes.
"Where a retail business is positioned in respect of its life cycle or product cycle may also dictate the type and/or depth of the initiatives that are undertaken, which will generally focus around property, their processes or products. What is not available at present is a standard around certification or ratings (similar to BER for homes) that might afford a consistency of approach in the measurement of projects."
Steps retailers can take to go green
Clifford outlined the following steps as examples of actions that retail businesses could pursue to echo Tesco, Applegreen, Musgrave, BWG and Marks & Spencers' carbon footprint ambitions:
Lighting: LED, sensor lighting in store rooms etc.
Refrigeration: installation of upgraded efficient equipment.
Heating: Appropriate thermostats & zoned heating functionality. Installation of solar panels etc.
Reduction of Plastic usage: retrofit fruit & veg, bakery, butcher display units, packaging & overall work practices.
Installation of electronic price display shelving – reduce paper usage & device run on renewable energy.
Installation of e-charging units in car parks.
Delivery Fleet: purchase/leasing of energy efficient vehicles
Technology: Bespoke software that facilities system improvements/efficiencies re supply-chain management, product sourcing
Clifford said that if anything the Covid-19 pandemic has only elevated expectations among the shopping public for the kind of performance they expect from retailers.
"Covid-19 has been a wake-up call against conspicuous consumption and challenged consumers about what they value, their shopping attitudes and behaviours. The younger generations were already more engaged with aspects of environmental and social issues before Covid-19 struck, but the importance of the whole value system has now become more mainstream.
"In line with worldwide trends, Irish consumer expectations around the societal impact of retail operations have intensified and many shoppers are now willing to pay a premium for products that meet their values. Irish retailers have an important role in supporting the Irish Governments roadmap of a net zero carbon emissions by 2050.
"Strong engagement in the proposed 'deposit return scheme' and near-shoring their supply-chain can be important steps in this regard. Retailers that champion a vibrant Irish retail landscape, showcasing quality producers and suppliers will benefit from this trend as will retailers that demonstrate a genuine Irish brand and heritage underpinned by strong governance and ethics
"Retailers need to think 'longer term' about their purpose and reputation and consider the lifetime value of a customer to justify the investment that is required to drive forward ESG policies."
Christmas is coming and retail is evolving
Now that Halloween is behind us the headlong rush to Christmas has begun. Unlike last year where because of lockdown measures there was an emphasis on online and e-commerce, Clifford recommends that retailers that focus on experiences and the removal of frictions will be best placed to capture the omnichannel opportunity.
"As consumers become more accustomed to an omnichannel retail model, expectations in respect of customer service will become channel agnostic. The transactional, functional model delivered across many retailers online channel will not be fit for purpose.
"Retailers that marry the best of traditional customer service with the latest in digital innovation to personalise their offer will thrive in the years ahead.
"The physical store will need to evolve to be both a showcase for the brand and an efficient micro-fulfillment hub – facilitating improved click and collect offerings, faster home delivery and cost effective product returns – making life easier for the customer.
"Alibaba, the Chinese retail giant have marketed this seamless retail experience as 'New Retail' – it might be better termed as 'Evolving Retail'," Clifford recommended.
Sector Development Insights October 2021 report:
Sector Development Insights October 2021
View
Print